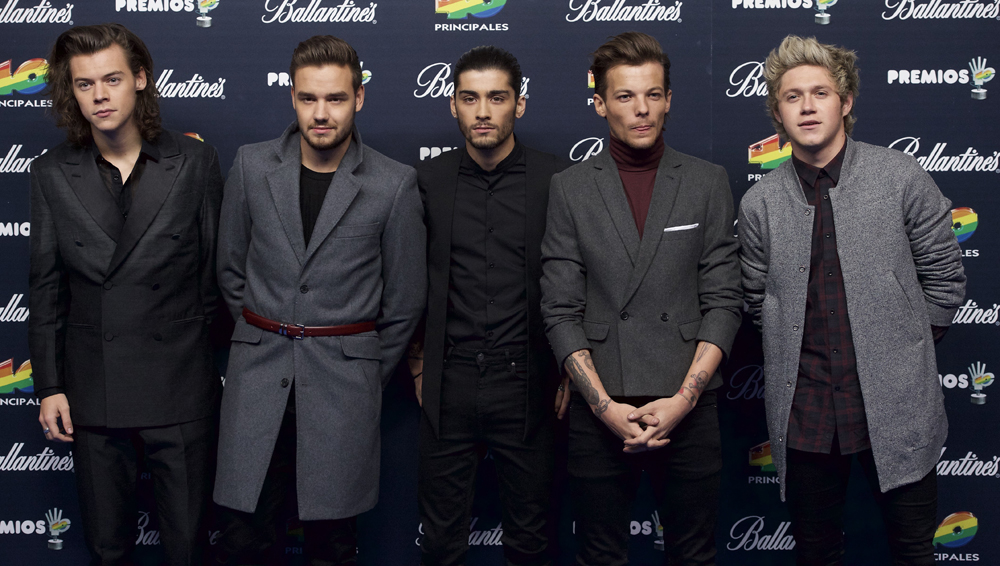 Boy band drama! Fair warning — I'm well over the age of 25, talking about One Direction, and clearly out of my element. Looking at the above photo, I can readily pick out Harry Styles on the left (the one with pretty hair). The dude on the right is Niall Horan (the one with a reputation for stealing people's girlfriends). This story is about the guy in the middle, Zayn Malik, who just left the band's world tour to return home. The official word from 1D's PR rep is that "Zayn has been signed off with stress and is flying back to the UK to recuperate." He may return to the tour after a few shows, or he may have quit the band.
Zayn's departure might be an after effect of a cheating scandal. Zayn, 22, is currently engaged to Perrie Edwards of the girl band Little Mix. For Perrie's 21st birthday last year, Zayn pulled the Bieber-esque move of renting out an entire funfair as a romantic gesture. But of course … he's a boy band member, so there are complications and groupie rumors. Zayn snapped back on Twitter "I'm 22 years old … I love a girl named Perrie Edwards. And there's a lot of jealous f***s in this world I'm sorry for what it looks like x."
The Mail has photos of Zayn returning home (where he shares a house with Perrie). Shortly after, Perrie was spotted leaving the premises with a packed bag. People published some statements from the 1D guys, who are worried about Zayn:
After taking a break from One Direction's On the Road Again world tour due to stress, Zayn Malik is back in the United Kingdom to spend time with his family.

Set to perform in the Philippines this weekend without him, "the rest of the guys are really worried about him but disappointed he's not there," a source close to the band tells PEOPLE. "Their main concern is they want him to get better."

Adds our source: "They don't want him to quit. Louis [Tomlinson] is the closest to him and is the most worried."

Though Malik, 22, is the one who "struggles dealing with being in the spotlight the most," as a source previously revealed to PEOPLE, he reached his limit on Wednesday, when photos of him looking close to a female fan hit the Internet.
[From People]
Is this a simple case of stress brought on by Zayn's personal life … or something else? I understand there are also drug rumors. During the band's recent Phillipines tour stop, Zayn and Louis Tomlinson were required to post bonds promising they wouldn't use or promote illegal drugs. The two joked about their hand-rolled ciggies (ahem) in the 1D documentary, so who knows. Hopefully, Zayn will get the help he needs to deal with this upheaval.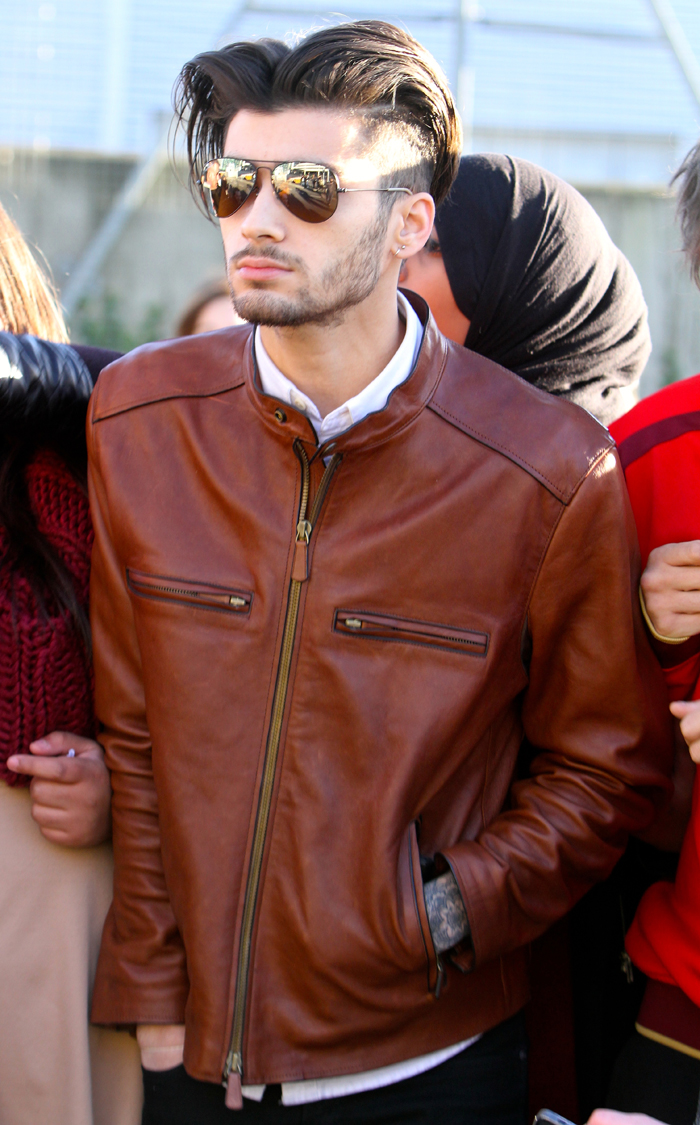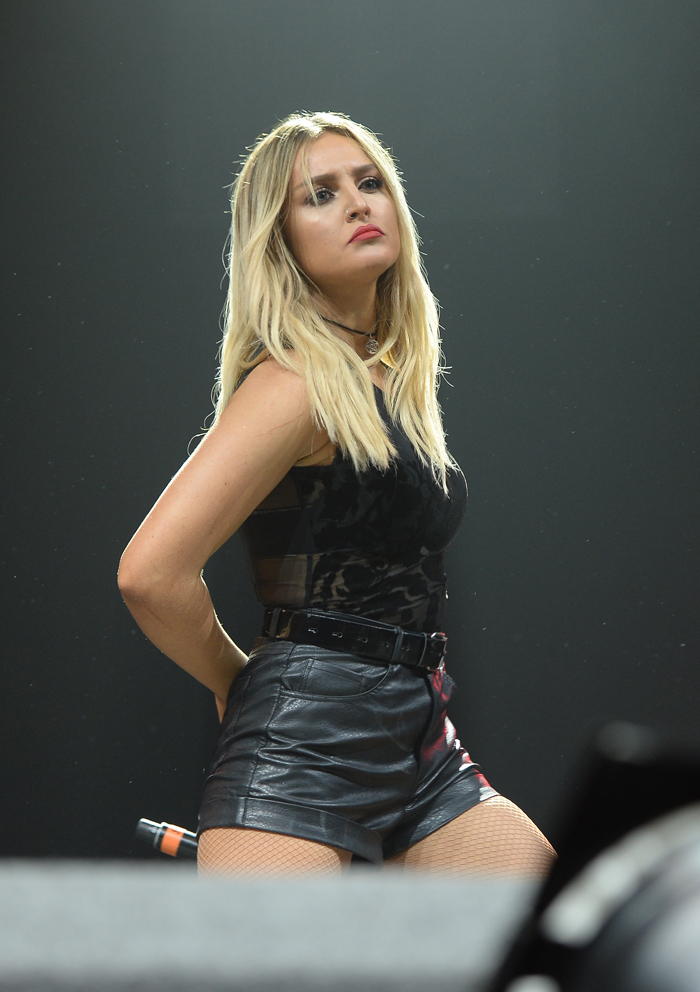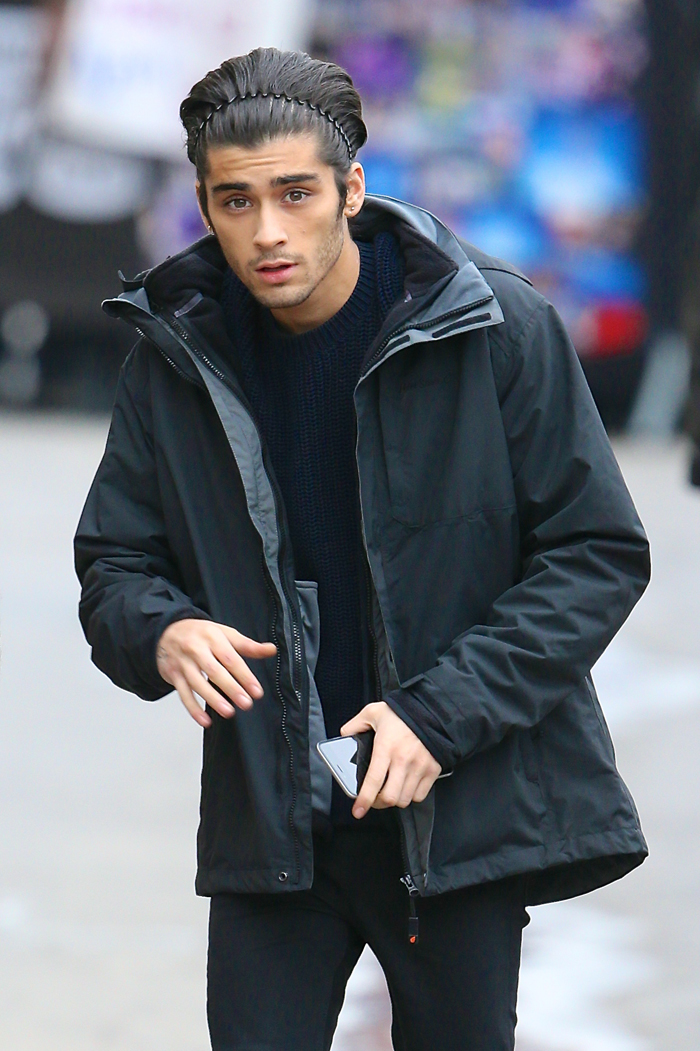 Photos courtesy of WENN