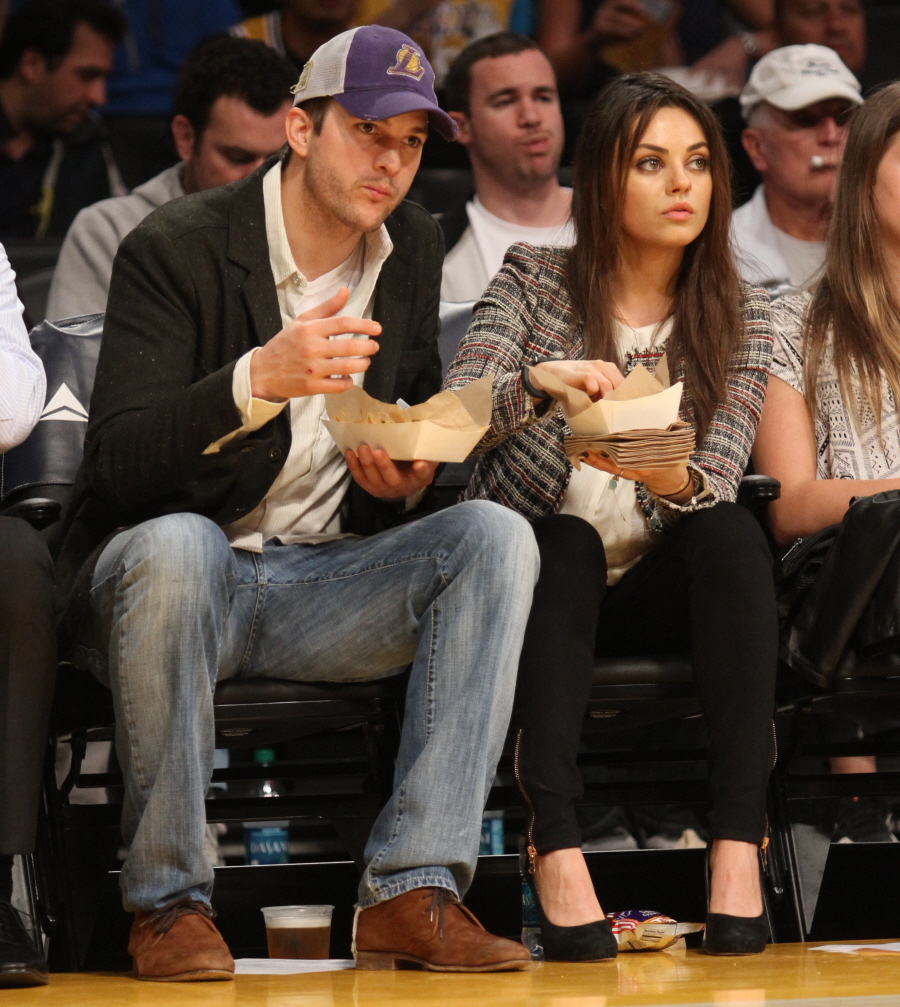 I cannot believe that here, in real life, Jackie and Kelso grew up and got married and had a baby. That's exactly what happened, people. Mila Kunis was one of James Corden's first guests on his new, fancy American late-night show (taking over Craig Ferguson's time-slot). And since Mila was one of the first, she got to break some news. Sort of. Corden had to coax it out of her but I'm sure this reveal was the whole point of the interview. Mila confirmed that she and Ashton actually did get married at some point!
Mila Kunis and partner Ashton Kutcher have kept us guessing whether or not they are married. Until now. The truth finally came out last night when the star appeared on James Corden's new American chat show. Corden, 36, wheedled out the answer we have all been waiting for when he pressed her to show the audience her wedding ring.

During the interview, James asked her about motherhood after giving birth to baby Wyatt in October. Coy Kunis simply answered "maybe."

Pressing her more, James asked: "Either you're married or you're not." Once again she replied saying: "Maybe." But as he continued to keep asking her, he then demanded she showed her wedding finger, where there was in fact a ring.

Corden announced: "They are married, look." Mila looked on a little red-faced but knew her secret was out. During the ad break, James was seen checking he hadn't offended her but Mila laughed and said "it's fine."

She also admitted she was "thinking about baby number two," adding that she "loved being pregnant and really loves being a mummy." Mila added: "Ashton is an amazing father."
I want to believe Ashton is a good guy and that he loves Mila and he's a great father. Maybe. Maybe dudes really can change. Maybe Mila brings out the best in him. I will admit, this is the most warmth I've had for him in years. So, Jackie and Kelso grew up, had a baby and got married (perhaps not in that order). Don't you feel old?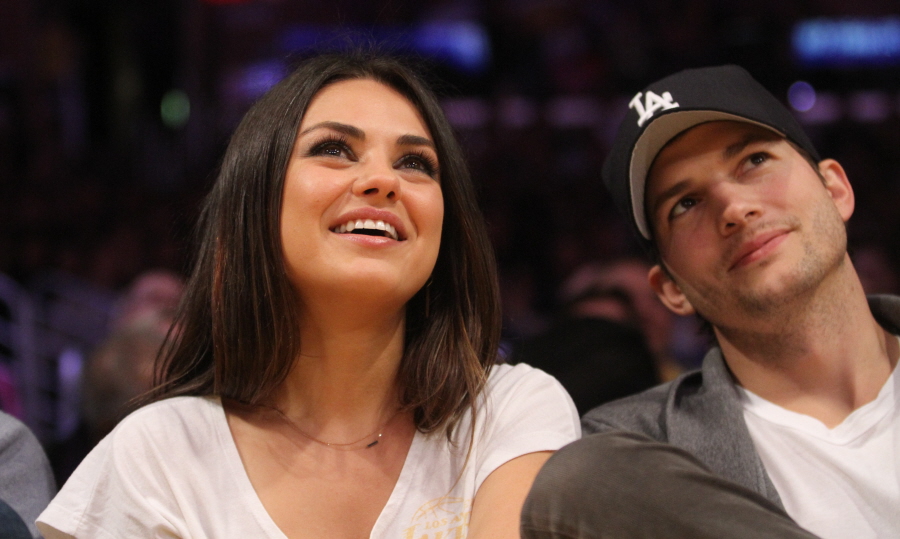 Photos courtesy of WENN.