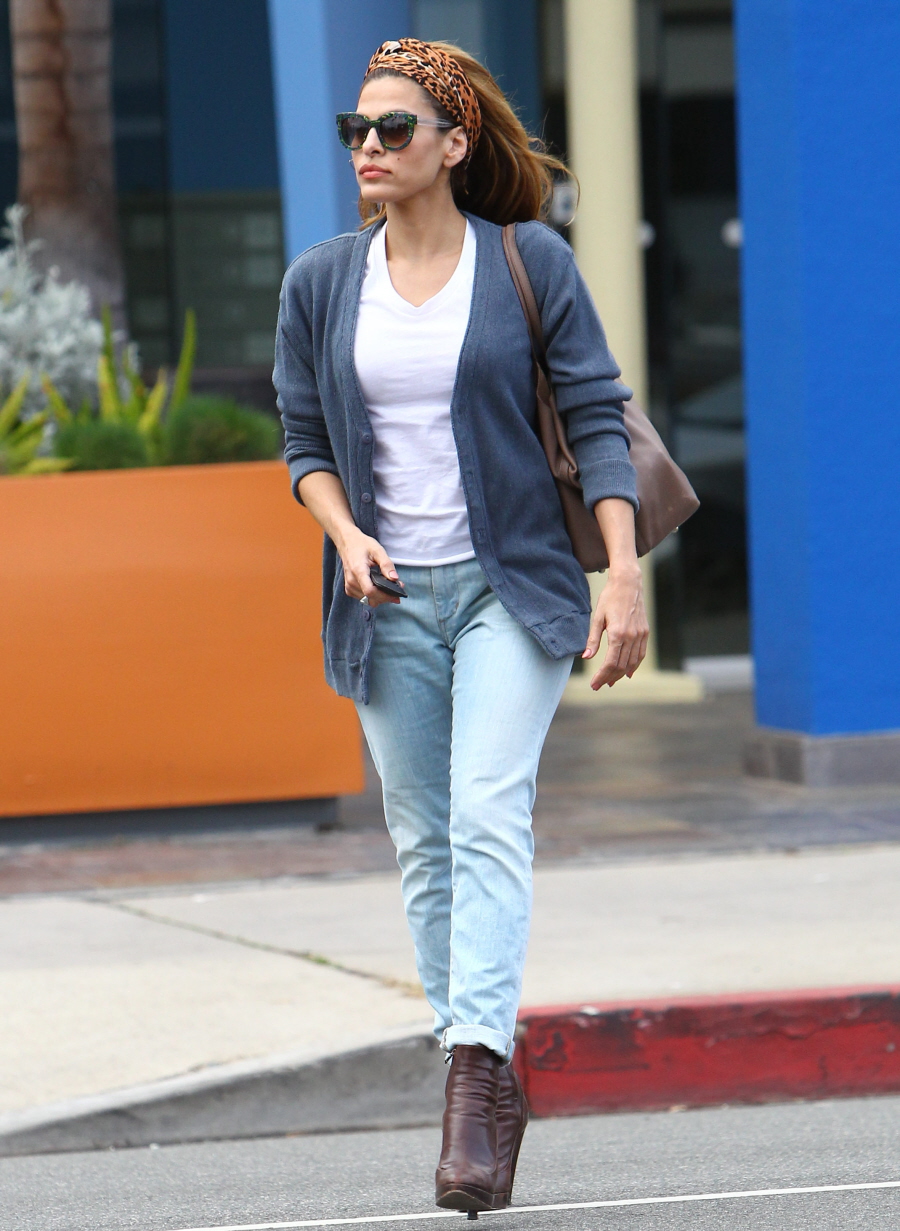 Eva Mendes is all about dresses and skirts. She's all about "femininity" and pleasing her man. She's also all about shilling for her dress line, the Eva Mendes Collection, with New York & Company. That's why she's been doing so much press the past few weeks – she's shilling for her latest collaboration with NY&Co, plus I guess she has a line of drugstore cosmetics now? Who would have thought that Ryan Gosling would have ended up with the kind of lady who A) shills her own line of drugstore cosmetics and B) shills her own line of affordable dresses at a mall store?
Anyway, her shilling got her into trouble last week when she "joked" about sweatpants and how they were the #1 cause of divorce. She later had to take it back (claiming that it was all said in jest) and even Gosling had to help a sister out on his Twitter. But now Eva is coming after your comfortable pants again!!! She has a new interview with Who What Wear and she's coming after JEANS. Not the jeans!! NO!
Whether having a baby affected her style: "I don't think it's affected anything actually! I feel like I've always been kind of rushed—I'm the girl who gets ready really, really quickly. It's not something I'm incredibly proud of! I wish I was really calm and poised and—for lack of a better word—zen, but I'm not! I just don't enjoy the getting ready process, although I do like the result.

She doesn't consider herself a 'jeans & t-shirt person': "I love a soft pant, so I make sure they're included in every collection. But if you see me in jeans it's probably because all my skirts are at the dry cleaners or just dirty. I mean, I think jeans are really uncomfortable actually—aren't they? They're so restrictive! I always prefer a boyfriend jean, but I find those to be restrictive, too! It's not unrealistic to see me in an outfit like this at home [points to her skirt], just without the belt and the shoes. I'd wear this with a loose tee or a tank top.
To defend her for a second… some jeans ARE uncomfortable. That's why women search far and wide for the perfect pair of jeans. It's a lifelong search in most cases. I remember great pairs of jeans more than I remember most men, honestly. I had the BEST pair of jeans in college. I think they were a thrift-store find, and the leg was perfect for me at the time (boot cut flare, just the right length) and the rise was that perfect not-too-high and not-too-low. They had a great medium wash too. Sigh… I miss those jeans.
My current favorite jeans? No judgment, okay? LL Bean Knit Jeans. They wear like sweatpants, they've got the perfect amount of stretch and the leg is perfect (for me). But hey, don't look at me. I'm the very definition of a "jeans & t-shirt girl."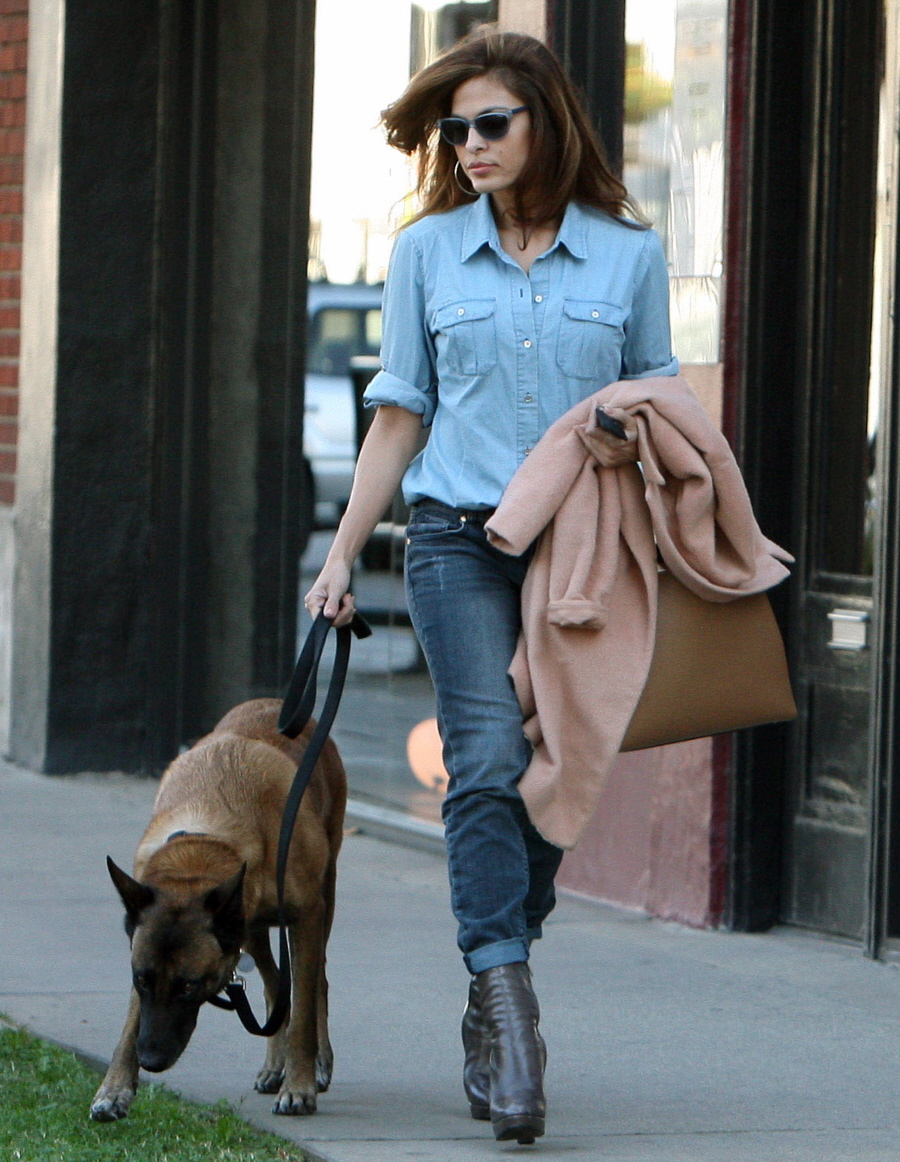 Photos courtesy of Fame/Flynet and WENN.