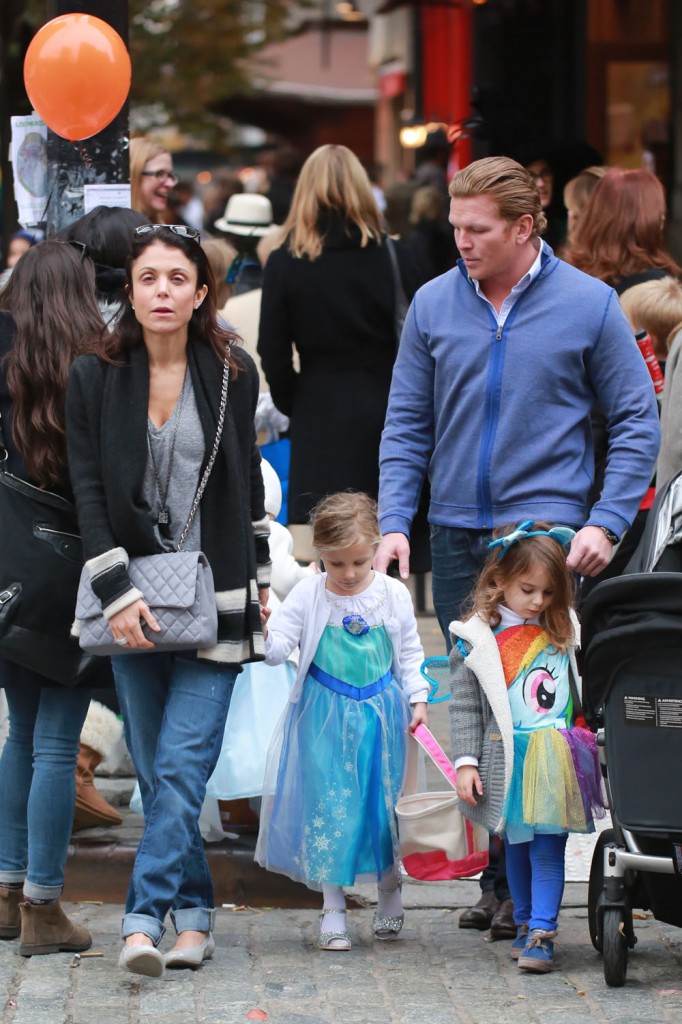 Bethenny Frankel, 44, has a new relationship book coming out. She's still not divorced, her last relationship was a flash-in-the-pan with a guy 10 years younger than she is, and she has a relationship book coming out. Sure. Why not? At least Bethenny's book has a somewhat self-aware title. It's called I Suck at Relationships So You Don't Have To: 10 Rules for Not Screwing Up Your Happily Ever After and is out April 7.
In a new interview on Watch What Happens Live, Bethenny called herself "single". She also went into detail about her plans for the future, and what she's learned from her divorce. Later, when outlets asked, she confirmed that she split from Michael Cerussi, 34. Here's some of what she told Andy Cohen on WWHL and People Magazine when they asked about her breakup:
Her dating plans
I'm not dating now. I mean I've been. I wish that my dating life were as colorful and exciting as it's written about, but right now I'm kind of at a standstill. I've been — I've dated this year. I've had a lot of different experiences, but I have a daughter and I am still married.

I've never dated anyone in this crazy world that I live in now and I don't think I would want to. I would only want to date someone low-profile. – From People

I've been through a lot with exposing all my personal life so I'm not making any grand statements anymore – From People

What she's learned from relationships
I've learned that you need to go with your gut. As smart as I am in business…. it's really why I wrote the book [I Suck at Relationships So You Don't Have to]… I've learned more from my mistakes than from my successes. Women have this biological clock, you want things to be a certain way and you have this idea of how things are supposed to be.

How relationships get soured
I write about mutual respect. People should be in relationships with people that really accept them and understand them.

The power struggle between men and women [exists], and [it is hard] when the woman is the breadwinner. I think fame, attention, and money does not bring out the best in everybody. I think that money, in many ways, is the root of all evil.

On problems in her now-over marriage
We brushed them under the rug,. Cracks become craters. Little things that you see in your relationships and your friendships… I feel like in our personal lives, we don't [acknowledge them]. I think men are just better about that than women.

I don't want to come in here and start trashing the situation. It's not good for anyone and it doesn't help anyone. My daughter's the most important one… I made an important decision to really just not dive in the mud.

On if she would get married again
If anybody would ever want to get married to me on television, I would run like a thief in the night. I will never get legally married again, I will never ever be legally married again. Marriage is the 'Hotel California': You can check out anytime, but you can never leave.
[From WWHL via US Weekly except where noted From People]
So Bethenny had a several month relationship with a guy she flaunted for the paps on multiple photo ops yet she won't give a direct quote confirming their split because she's "been through a lot with exposing all my personal life." She's also going through a divorce that's not yet finalized, she's clearly not even communicating with her ex over custody issues and yet she's about to publish a book about relationships. I should write a book about baseball. I've been to a couple of games, I'll know what I'm talking about. I can just write in general terms about throwing the ball and running around the bases and such.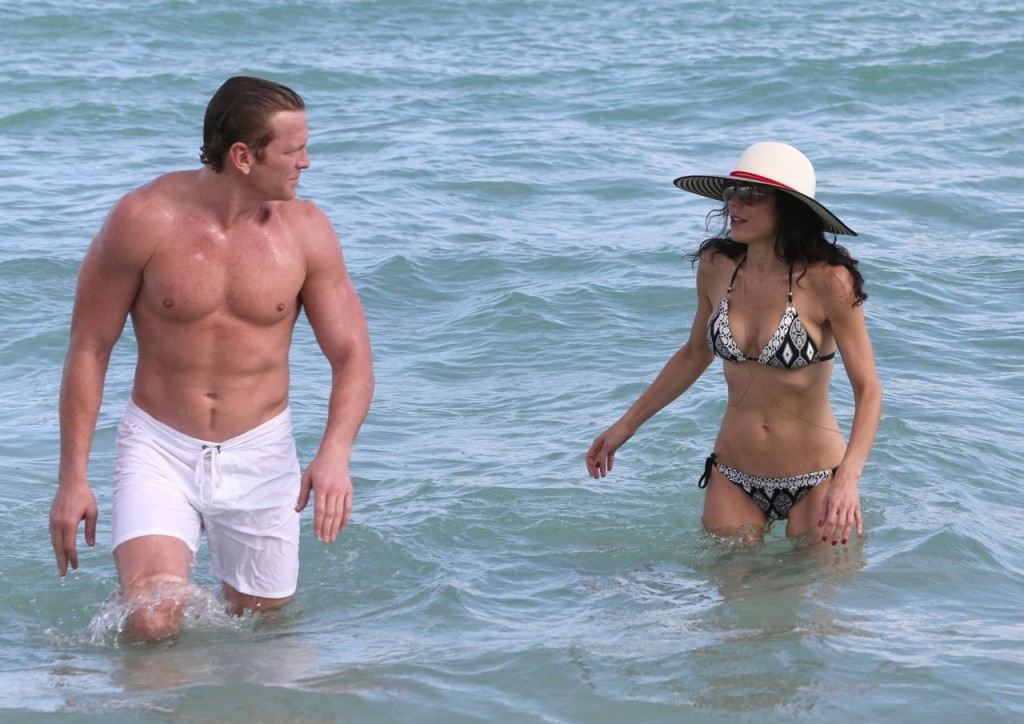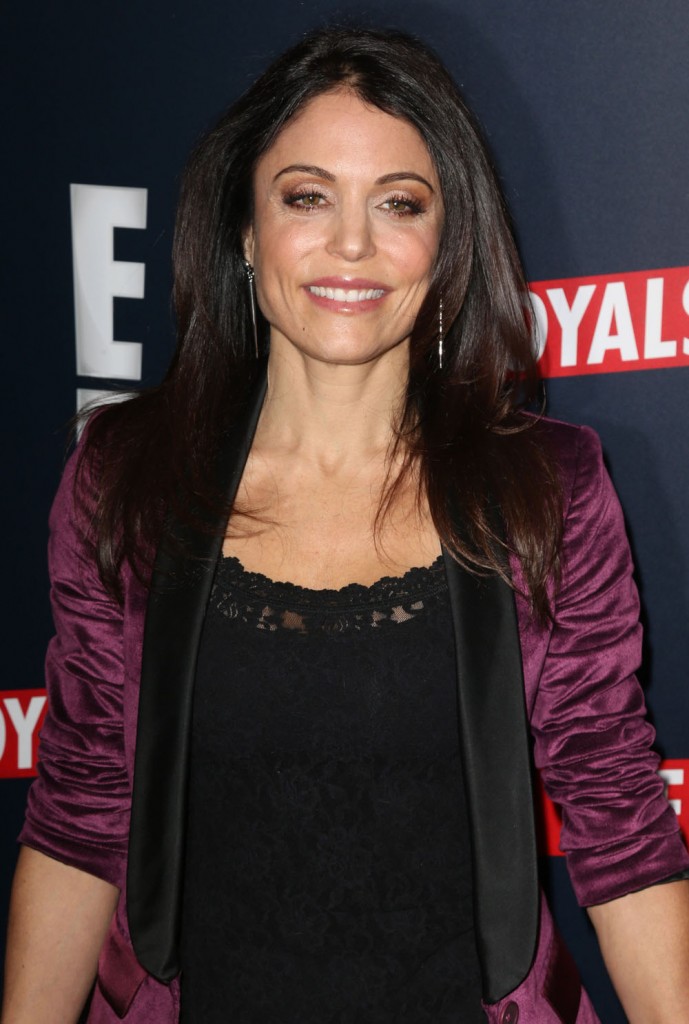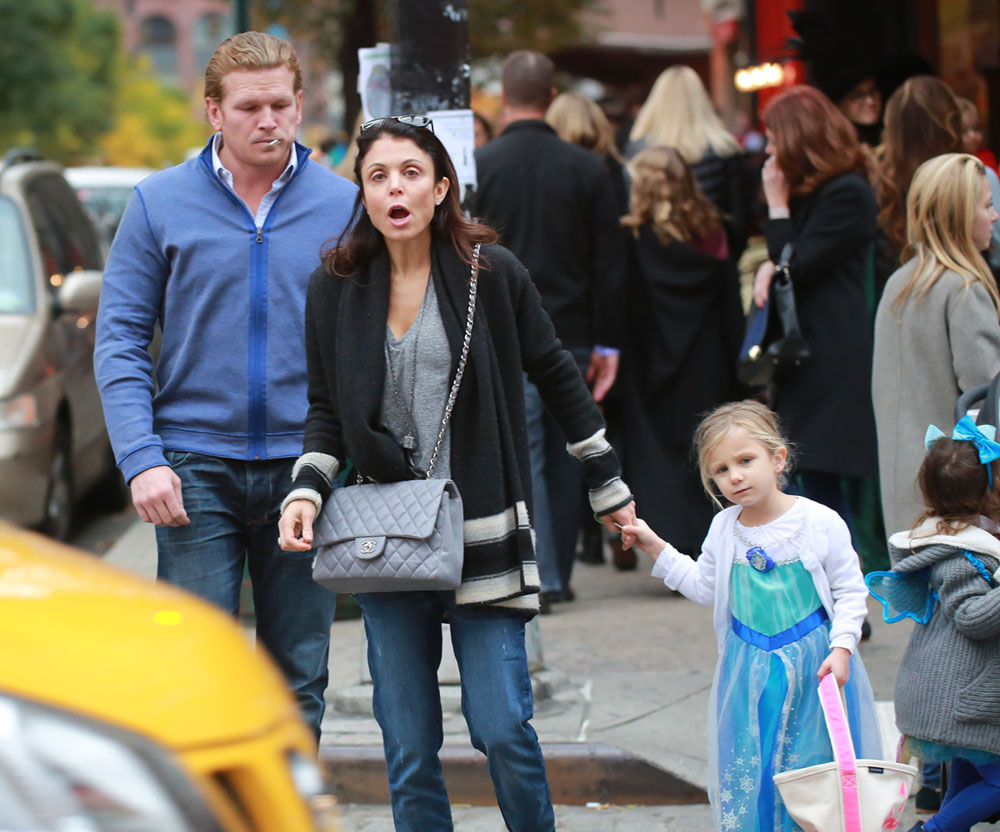 Bethenny and Michael Cerussi are shown in January, 2014 and October, 2014. Credit: FameFlynet. Bethenny is also shown at an event in March. Credit: WENN.com