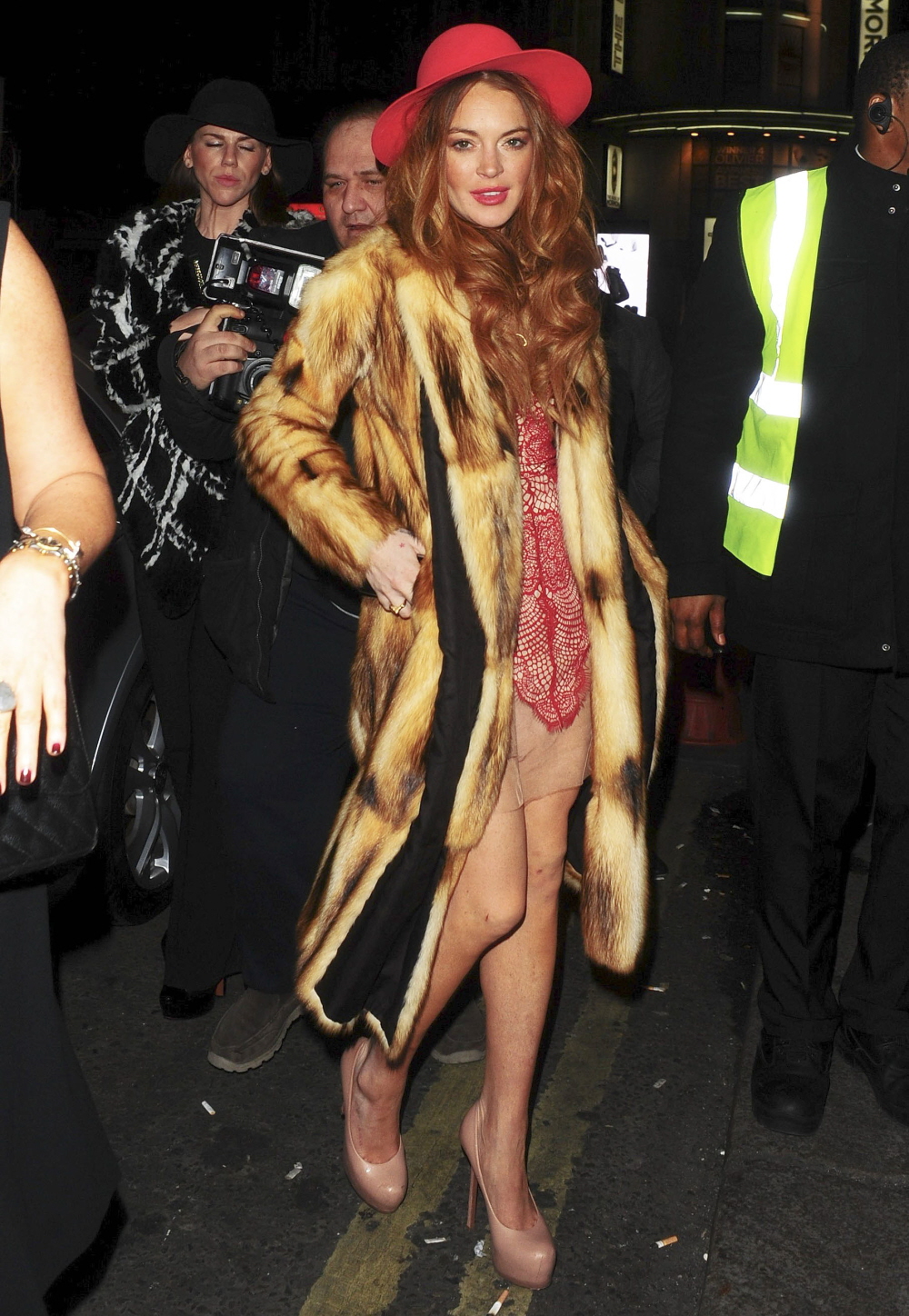 Here are some photos of Lindsay Lohan last Friday night at DSTRKT in London. I was going to make fun of her for being so cracked out she forgot to wear pants, but she actually is wearing a minidress. It just looks weird because the bottom part of the dress is that weird, nude illusion netting stuff. Lindsay's red dress is by For Love and Lemons. As for the red hat and fur coat, your guess is as good as mine. I think she looks like a crackhead who got dressed in the dark, but she probably did put some thought into this ensemble. Look at how happy she is to be photographed!
Well, funny story about Lindsay being happy to get pap'd at a club. When she was inside the club, she posted this Instagram:
So… she's complaining about some guy taking her photo in the club. In the club… where she's only there "for work"? If she was really clubbing "for work," isn't part of the deal that you actually have to pose for some photos with fans? It could even work towards her community service, right?! Or, you know, Lindsay just wanted to get cracked out at the club and she didn't want to be photographed doing drugs. So in her crack-addled mind, she thought it would sound better if she was doing all of this for work.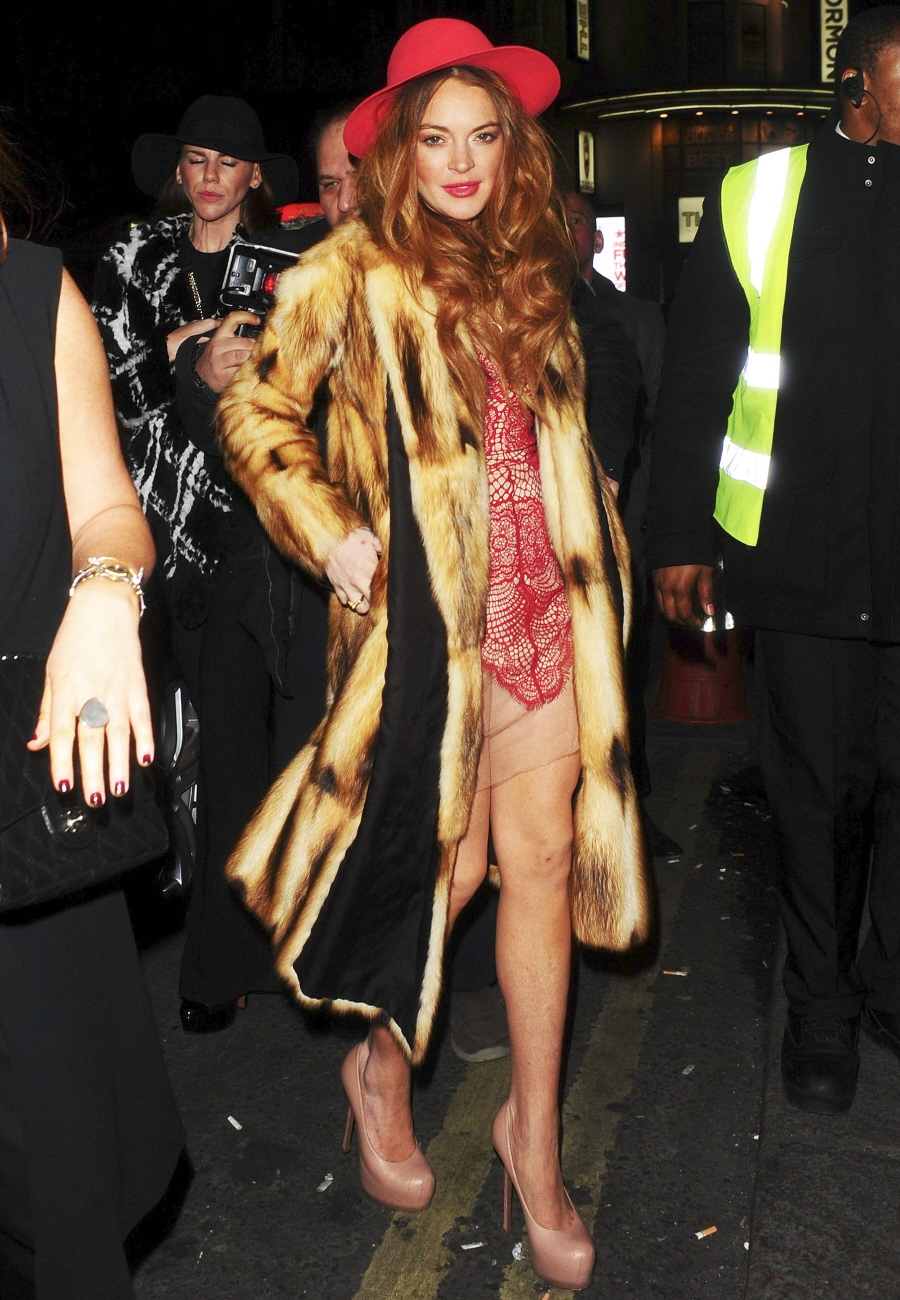 Photos courtesy of Fame/Flynet.