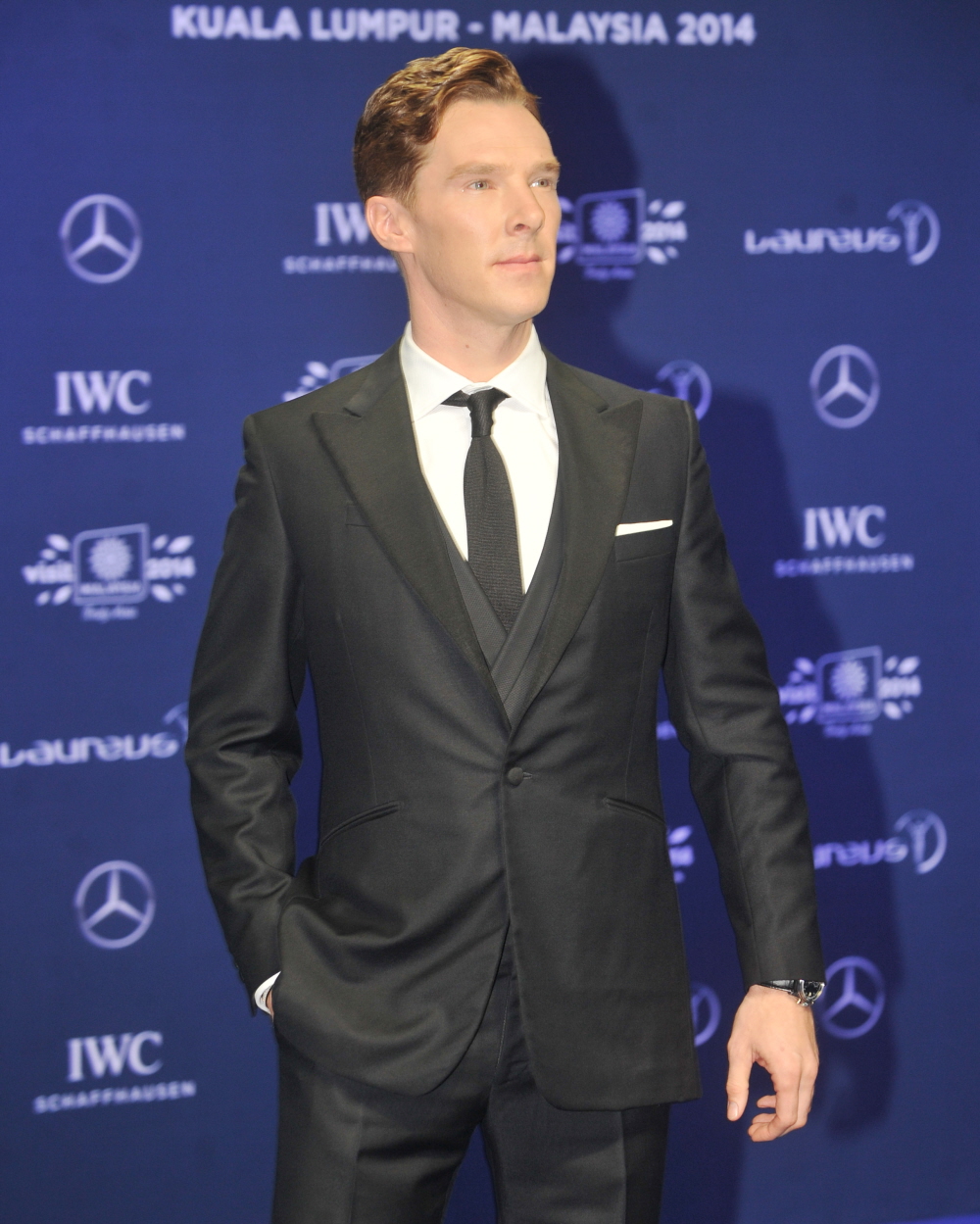 Last year, Benedict Cumberbatch began to hit a full-saturation point when he found a lull in his schedule – some projects got moved around – and he took a bunch of smaller, last-minute gigs. One of those gigs was hosting the Laureus World Sports Awards in Kuala Lumpur. I don't believe Cumberbatch got wildly positive or negative reviews – he seemed a bit awkward (even making a strangely dirty joke to poor Missy Franklin) but he also seemed to keep things moving. Well, it looks like he was so "successful" (was he though?) that they want him back as host this year too. Really? And he's going to do it too.
He hosted the 2014 Laureus World Sports Awards and it's now been revealed that Benedict Cumberbatch will do the honours once again, this time in Shanghai. This year looks set to be even more successful for Cumberbatch, who bagged Oscar, BAFTA and Golden Globe nominations for his portrayal of Alan Turing in The Imitation Game this year. Switching from acting to hosting once again, though, the 38-year-old will present the worlds most prestigious sports awards event for the second straight year, according to reports.

This year's ceremony is set to take place on April 15.

Cumberbatch said, according to Around The Rings: "I am delighted the selectors have picked me again to be part of the team for such an important event for the second straight year. We all admire the achievements of the greatest sportsmen and women that we meet, so to be able to share the stage for such a signature moment for them is a treat for me."

The actor continued: "I am a big sports enthusiast and last year was a real pleasure for me. I met Tony Hawk, my childhood hero, and had the chance to swap a few running tips with Sebastian Coe and Daley Thompson. And of course it is all for such a good cause. The work Laureus does around the world, using sport to improve the lives of young people, is an inspiration and I am delighted to be part of this very special event."
April 15th. Isn't Sophie due around then? Everyone keeps saying that she's due sooner rather than later, and I suspect it will be in the next month. So, let me ask you think, moms and mothers-to-be: would you be totally cool with your baby-daddy flying off to Shanghai to host an awards show right around the time you were or are due? If this was happening in London, I would say it's no big deal. But this little excursion involves… what? A 12-hour flight, at least. 24 hours, round trip. It seems so unnecessary. It also seems like Benedict hates it when he's not working. He can't just settle down and have a month off – he has to schedule SOMETHING.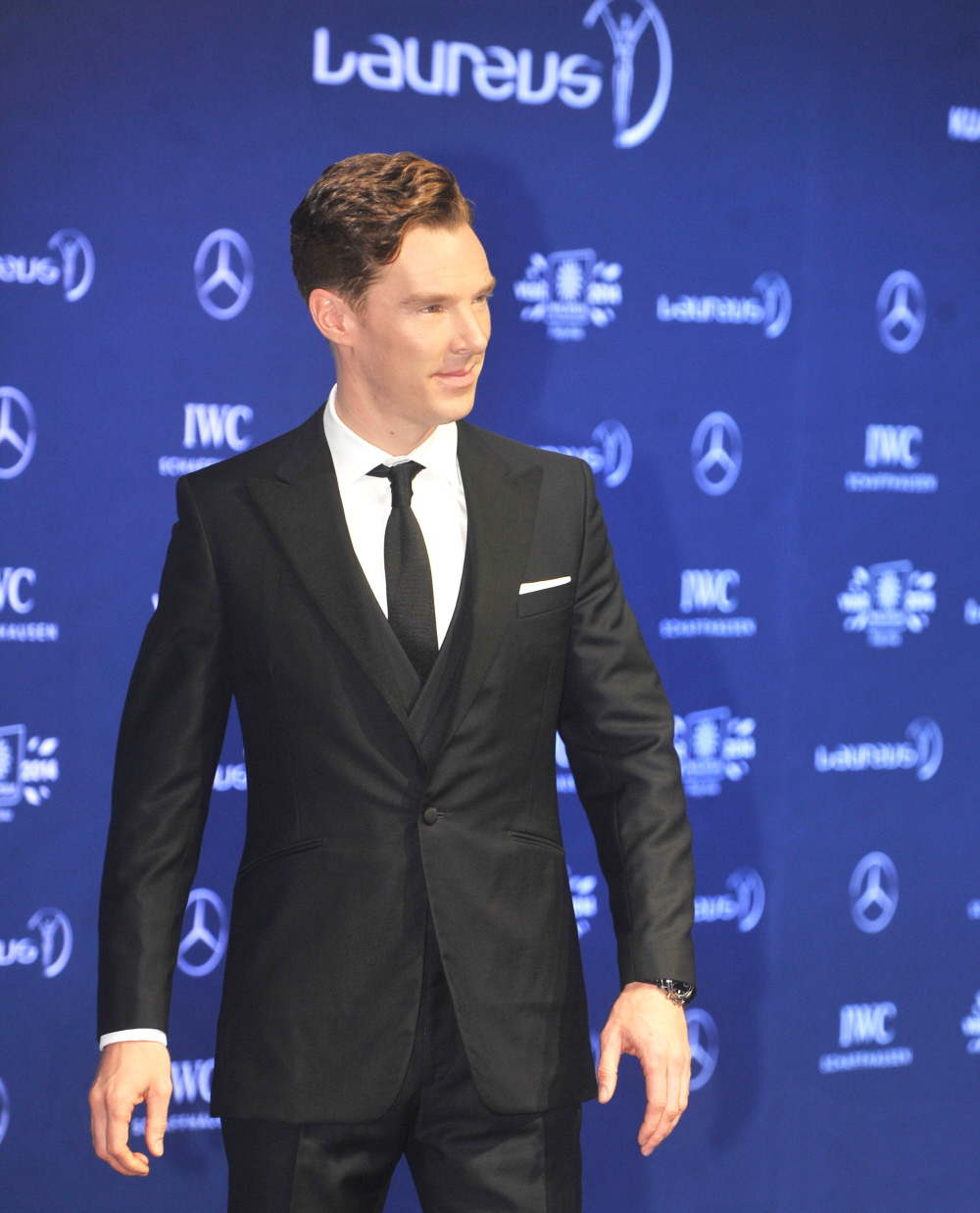 Photos of Benedict at last year's Laureus World Sports Awards, courtesy of WENN.