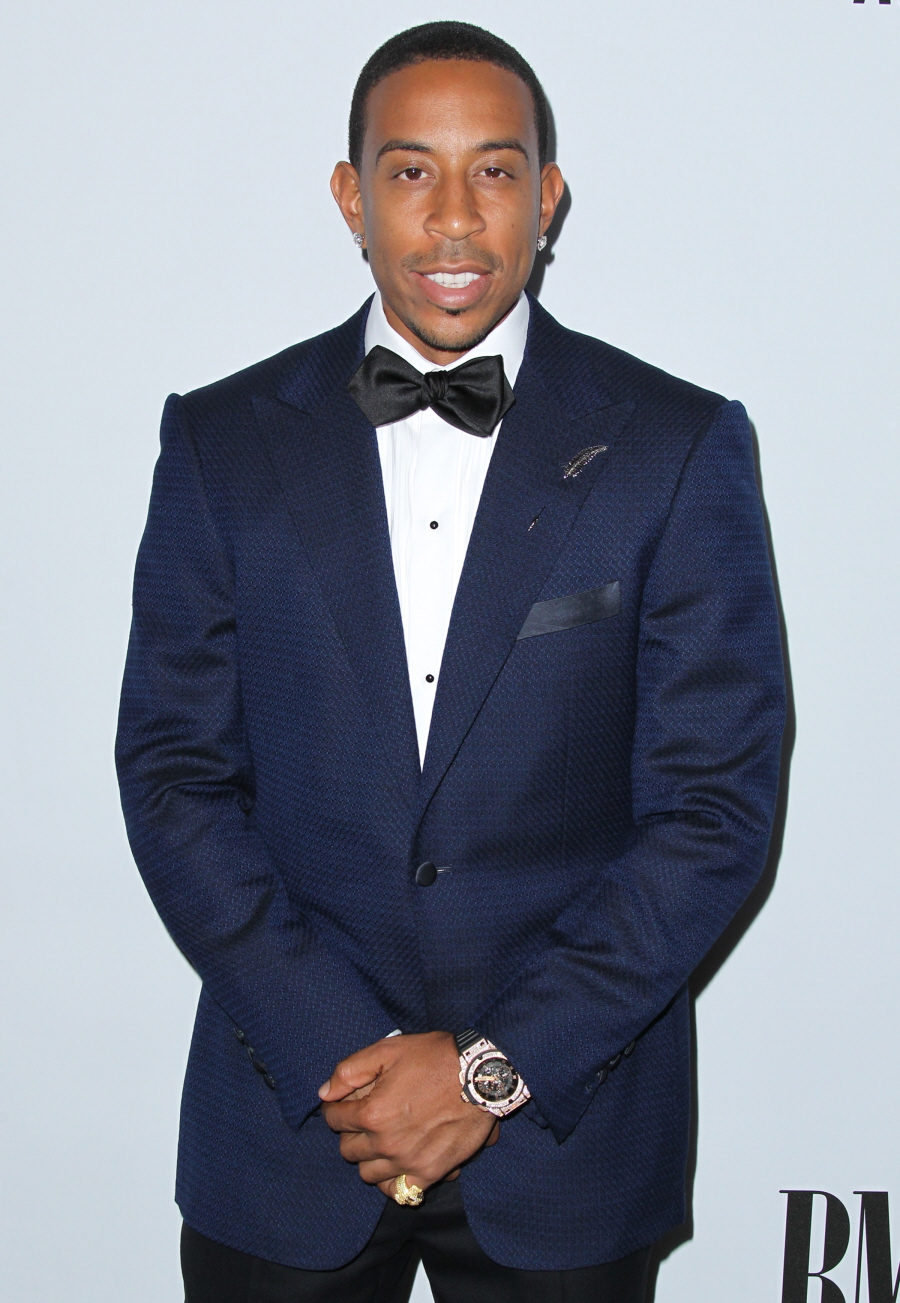 I've always enjoyed Ludacris, so just give me that, please! I don't want to hear ten million stories about how so-and-so says he's a d-bag and this and that. I enjoy him as an actor too – his arc on Law & Order: SVU was brilliant. Anyway, Ludacris has a new interview with Elle and I enjoyed it. He talks about his new wife – he married Eudoxie Mbouguiyenegue over the Christmas holiday – as well as his love for The Devil Wears Prada, and much more. Some highlights:
He wants to make music perfect for strip clubs: "The best way for me to describe it is it has a particular bounce to it. In Atlanta, we have some of the best strip clubs in the world. They have these poles, and they go all the way to the ceiling. It's almost like a damn Cirque du Soleil show. A lot of women go. They're not so ashamed."

His favorite chick flick: "The Devil Wears Prada. I'm dead-ass serious. I love that movie. It's not even so much a chick flick….It's about leadership and focus. That's one of my favorite movies of all time, honestly. Period."

What he hopes to teach his 13-year-old daughter: "Independence. Striving for excellence. Her schedule is damn near busier than mine. She'll have piano one day and acting another day and dance another day. The number-one thing I try to get across is we're in a digital age where it's cool to be on your iPhone all the time. So all of those activities I mentioned are about getting her away from that. People are on video games and their phones, and it's taking up all their mental space.

What he learned from his mom: "She didn't have to tell me much. She's a very hardworking individual. And self-educated. She worked three or four jobs at one time. She worked at a real estate agency, she worked at a grocery store, she was going to school part-time. Basically she's the perfect model for me. I'm a mama's boy, of course. I'm an only child.

Why he got married now: "Life is all about timing, to be honest with you. I don't doubt any plans that the Man Upstairs has for me. And I listen closely to Him guiding me to where I need to be. I talk to the Man Upstairs every day."

Whether he would vote for Hillary Clinton for president: "It depends on who she's running against, my friend."
I just got this mental image of Ludacris sitting down on the couch with his daughter and getting so into The Devil Wears Prada that he's reciting all the lines. Do you think that happens? Do you think he adores Meryl Streep? Is he a secret Anne Hathaway super-fan? Or is he all about Emily Blunt?
As for his thoughts on Hillary Clinton… I'll admit that I sort of feel the same way. I mean, I know I'm probably going to have to vote for Clinton no matter what, because the Dems aren't running anyone substantial against her and the Republican field is littered with wingnuts. But it just feels like there are large segments of the population looking to vote Democratic and Hillary isn't a good enough reason.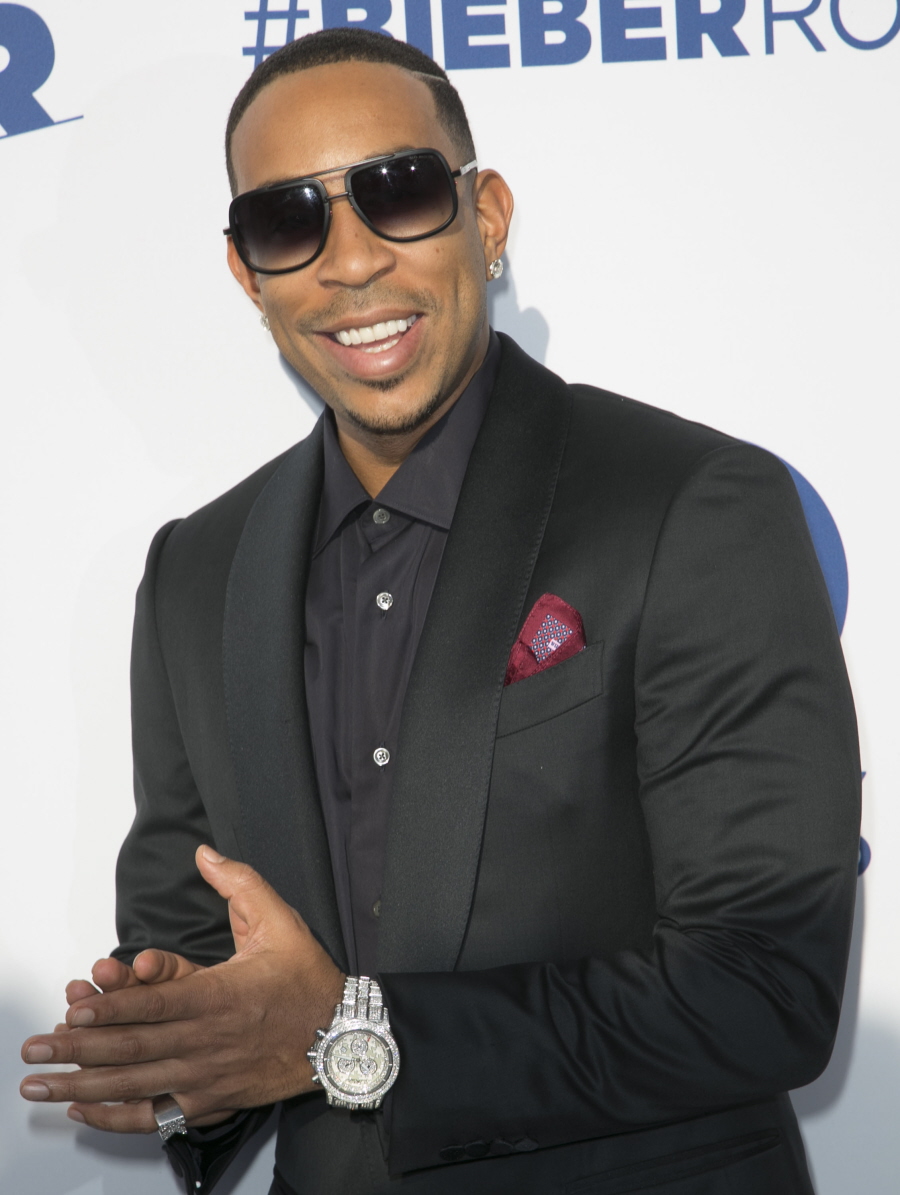 Photos courtesy of WENN.