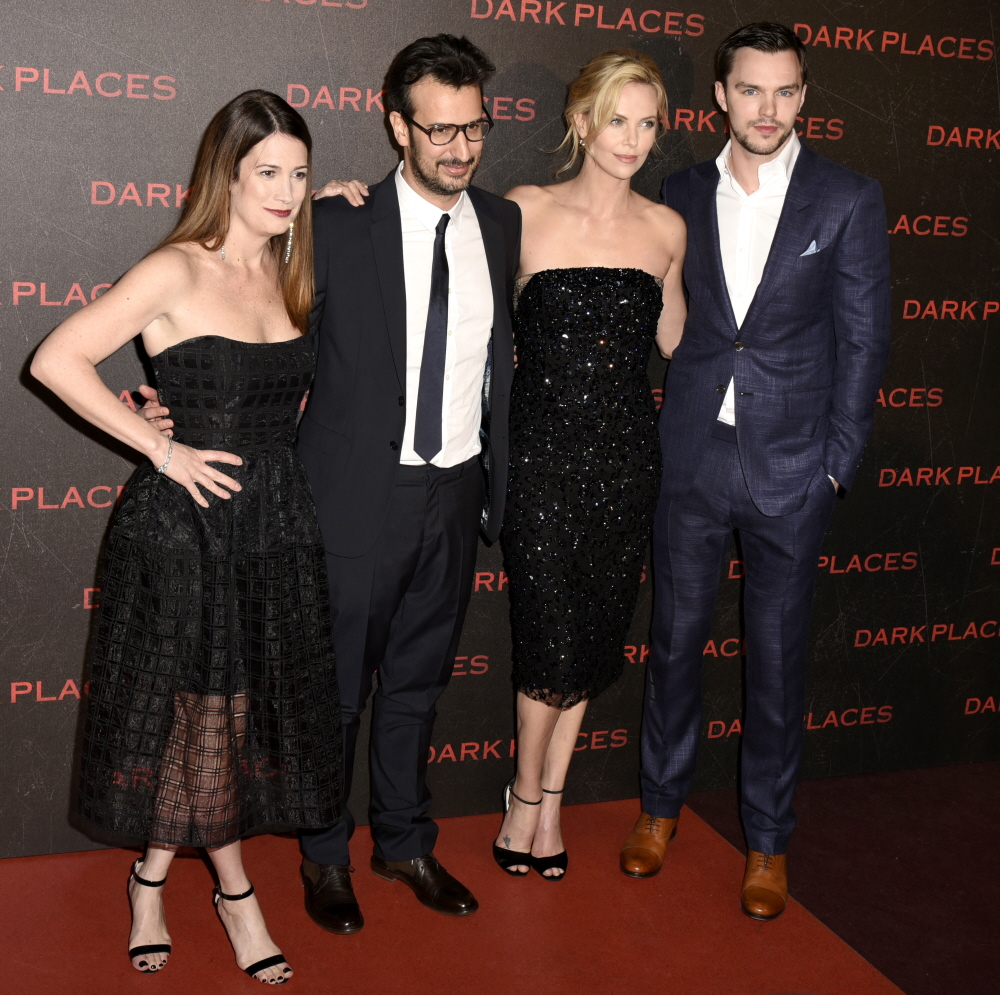 I get the feeling that there's a lot of love between Charlize Theron and Nicholas Hoult. Am I alone in thinking that? I'm not saying they have some kind of romantic history (or future), just that she adores him and loves working with him and maybe he sees her as some kind of big sister. They worked together on Mad Max: Fury Road, and then she likely got Hoult the part in Dark Places. These photos are from the Paris premiere of Dark Places. Charlize Wore a simple, elegant black Dior. She looks amazing.
As for Hoult… well, he's Bedhead's crush/love. If she hadn't claimed him, I might be tempted to say something about how sexy he looks. It's weird, right? He's traditionally handsome, but he gives off a sweet/nerdy vibe. God, I would have been all over that back in the day. I still think Jennifer Lawrence is an idiot for letting this one go. As for this adaptation of Gillian Flynn's Dark Places… I'm still not convinced that Charlize is the one, but I'll probably watch it.
Meanwhile, the second full-length trailer for Mad Max: Fury Road was released yesterday. This movie looks straight-up, balls-out INSANE. It upsets me, quite frankly, but I don't do well with post-apocalyptic crap. Hoult looks like he's acting his ass off and Charlize has stolen some maidens from the big bad guy. And Tom Hardy looks dirty and gorgeous.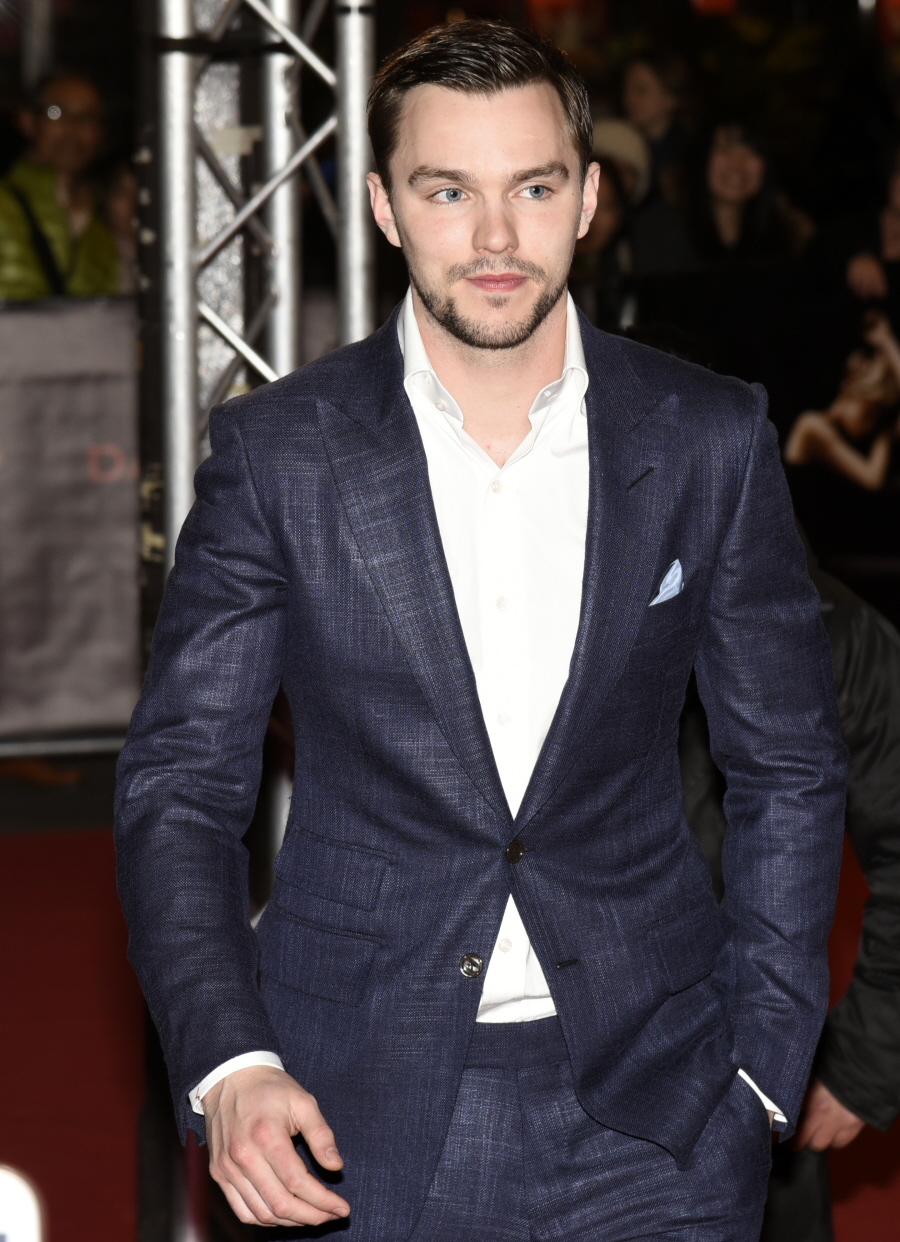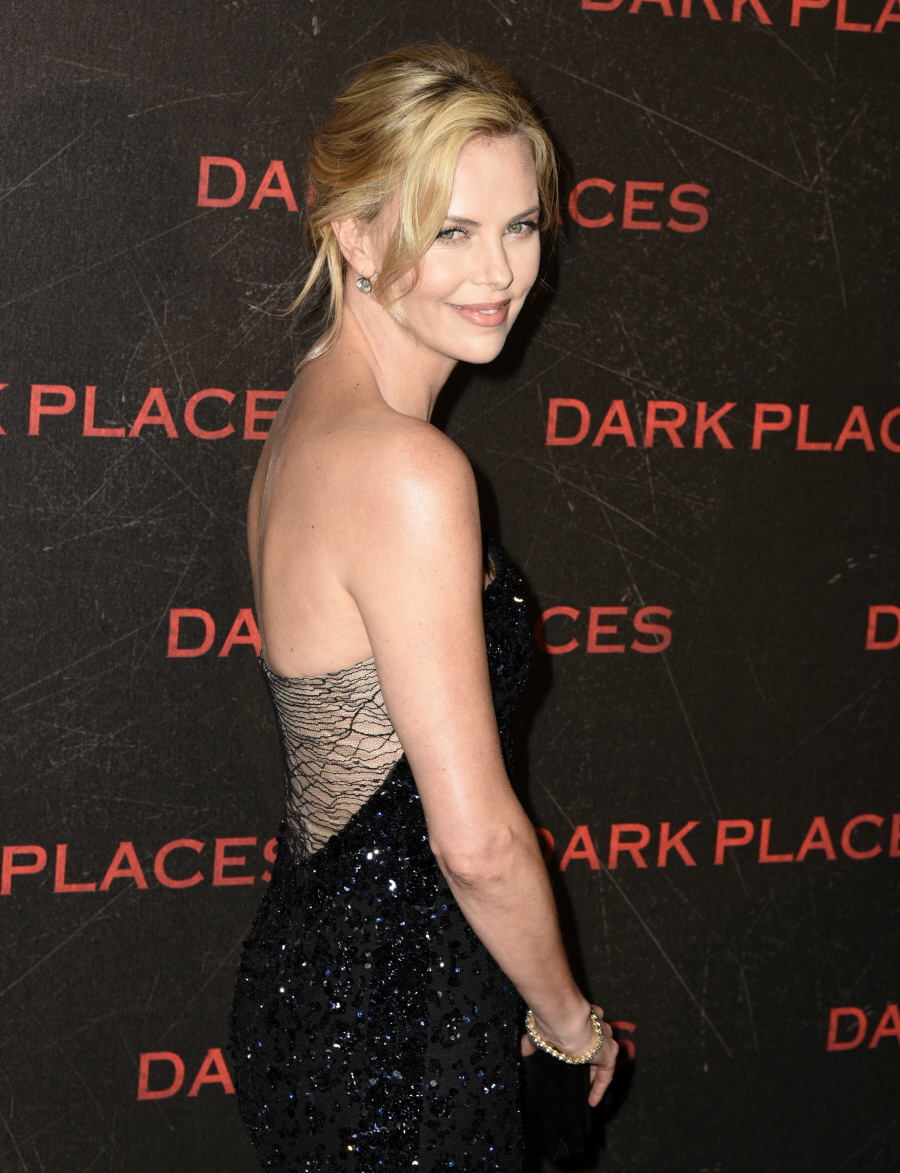 Photos courtesy of WENN.