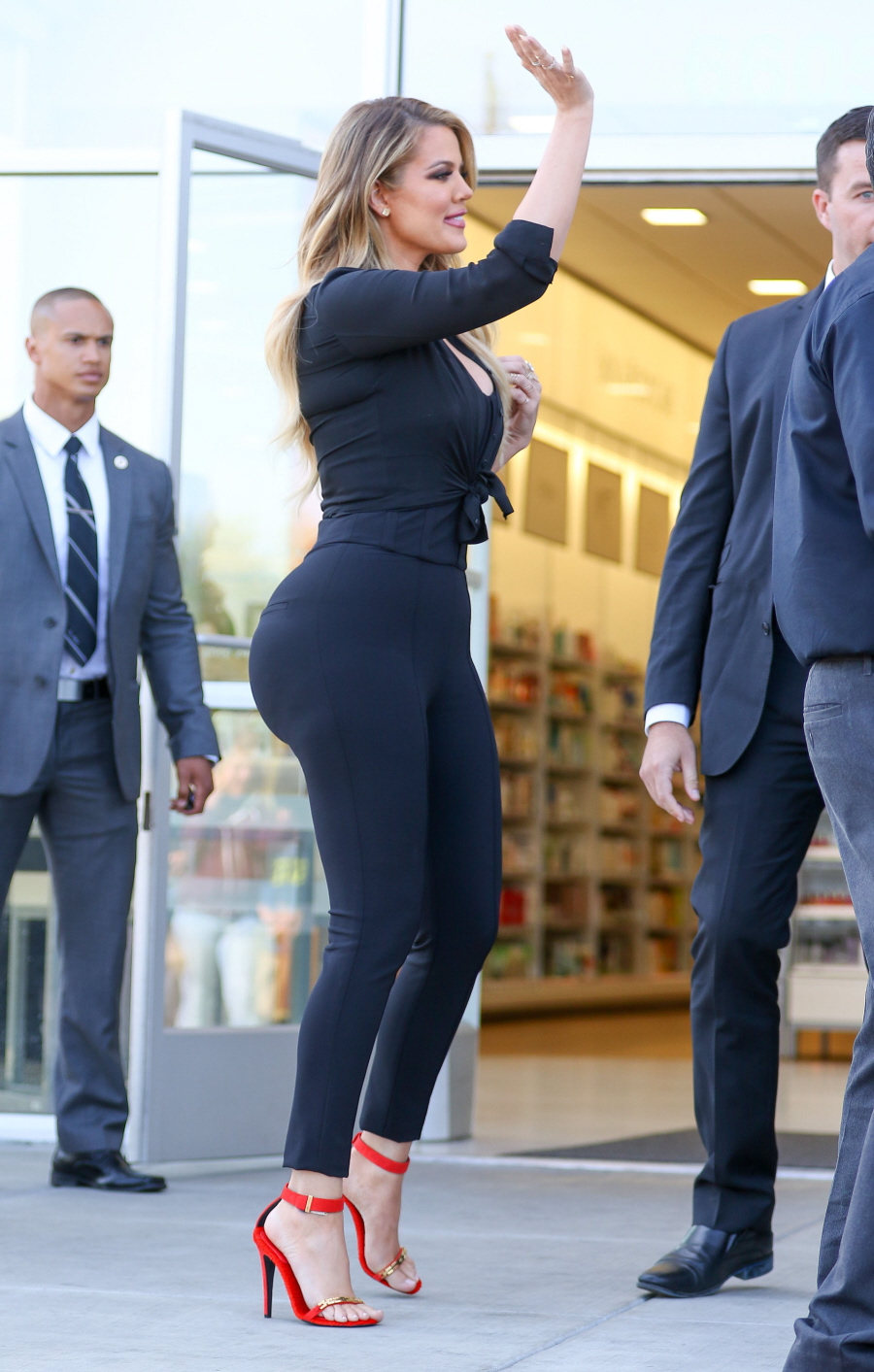 Here are some photos of Khloe Kardashian appearing at the ULTA Beauty's West Hills store launch something or other yesterday. Khloe was promoting the Kardashian Beauty line for hair and makeup or something. Is any of that important when the Pinocchio Butt is in front of us? Full disclosure: I actually really like Khloe's pants. I think those pants have a really amazing cut. I just wish they hadn't been tailored around Khloe's crazy Pinocchio Butt. I'll also give her some begrudging credit: her crazy workouts have been working, just not on her ass implants. The rest of her body looks great though.
Regarding the butt implants… OK! Magazine offered up a different theory. They wonder if Khloe actually got a "Brazilian butt lift" which is plastic surgery that a lot of ladies get to "reshape" and "tighten" their butts for bikini season. I don't think that's what we're dealing with here though (although CB thinks Brazilian butt injections might be on the table). I believe this is just a straight-up ass implant situation.
While at this event yesterday, Khloe was asked about Jamie Foxx's transphobic "jokes" at the iHeartRadio Awards on Sunday. Jamie's jokes were pretty gross and unfunny, and the crowd didn't even laugh. Khloe told Yahoo:
"I just think it's a low blow. I think it's very mean, but you know, I wish him all the best. It is what it is. I just think — and I know Jamie, so I think that's also why that's a really low blow, but hey. Guess that's what he felt the need to do for a little press."
Ouch. When a Kardashian accuses a celebrity of using their name for press… that's pretty bad.
Last thing: Khloe posted an Instagram selfie of her inflated lips yesterday and all of her IG followers were like, "Girl, stop lying about her lip injections."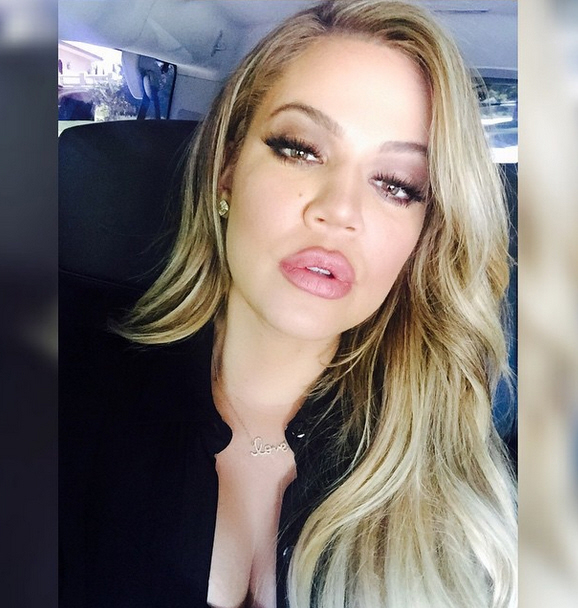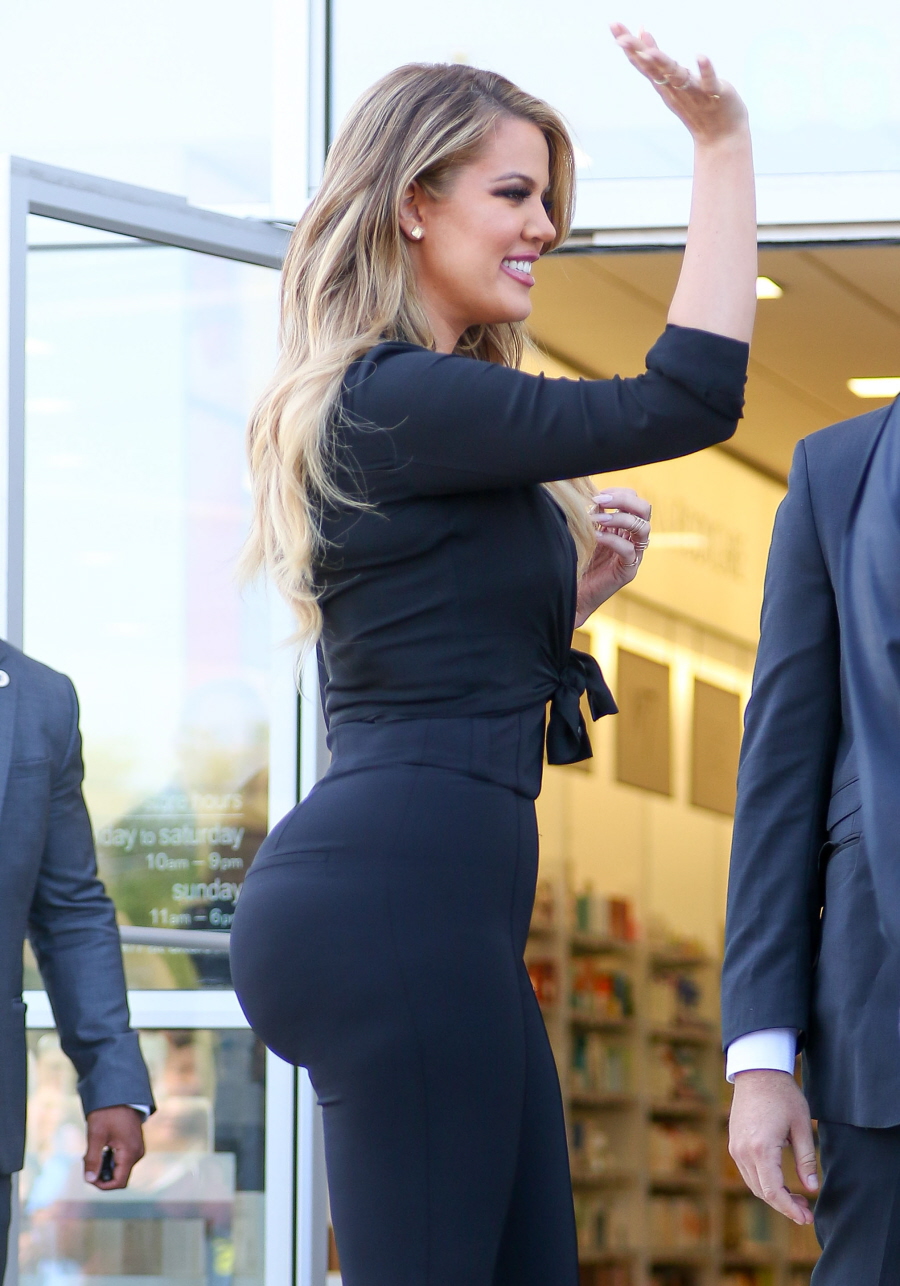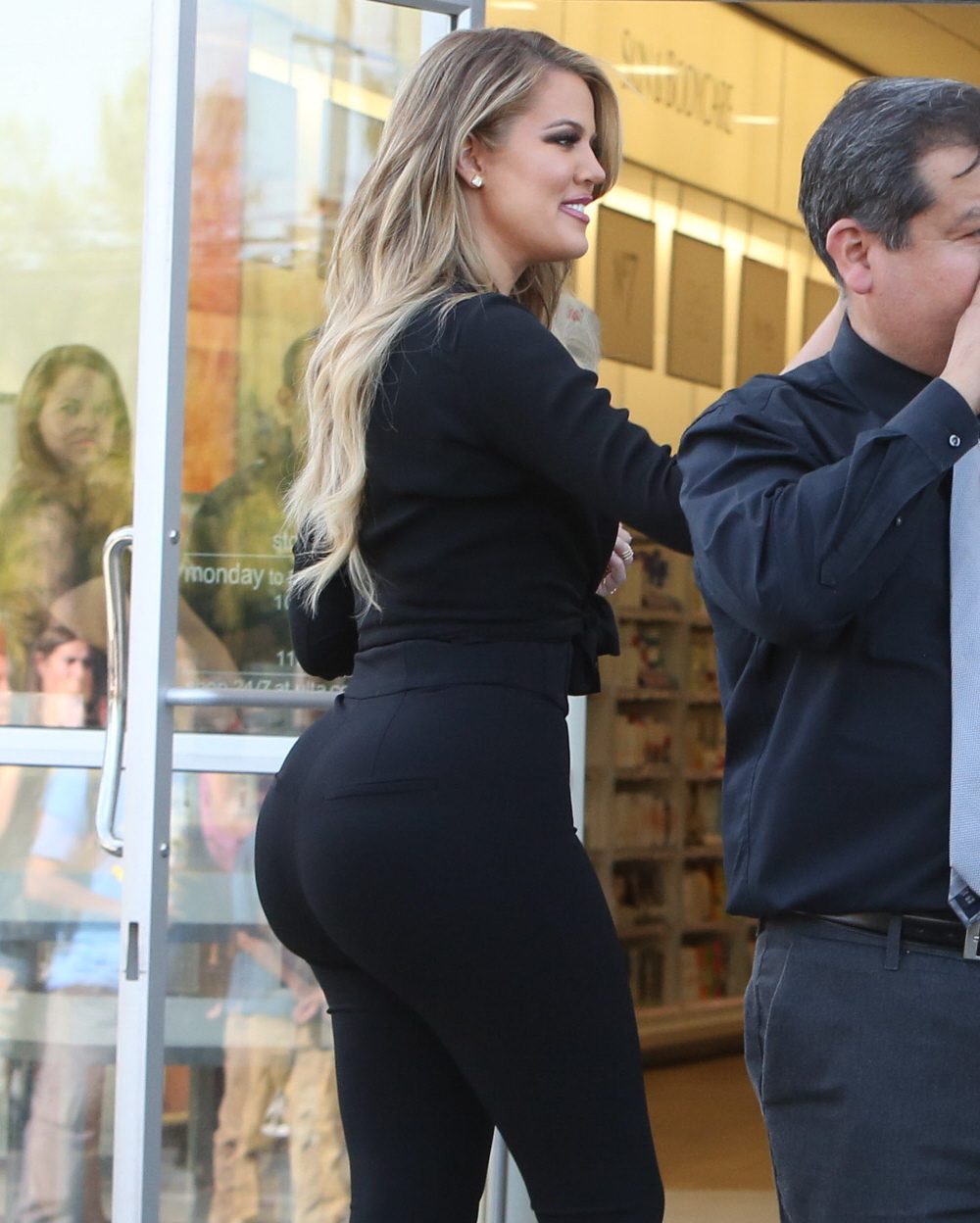 Photos courtesy of WENN, Fame/Flynet and Khloe's Instagram.