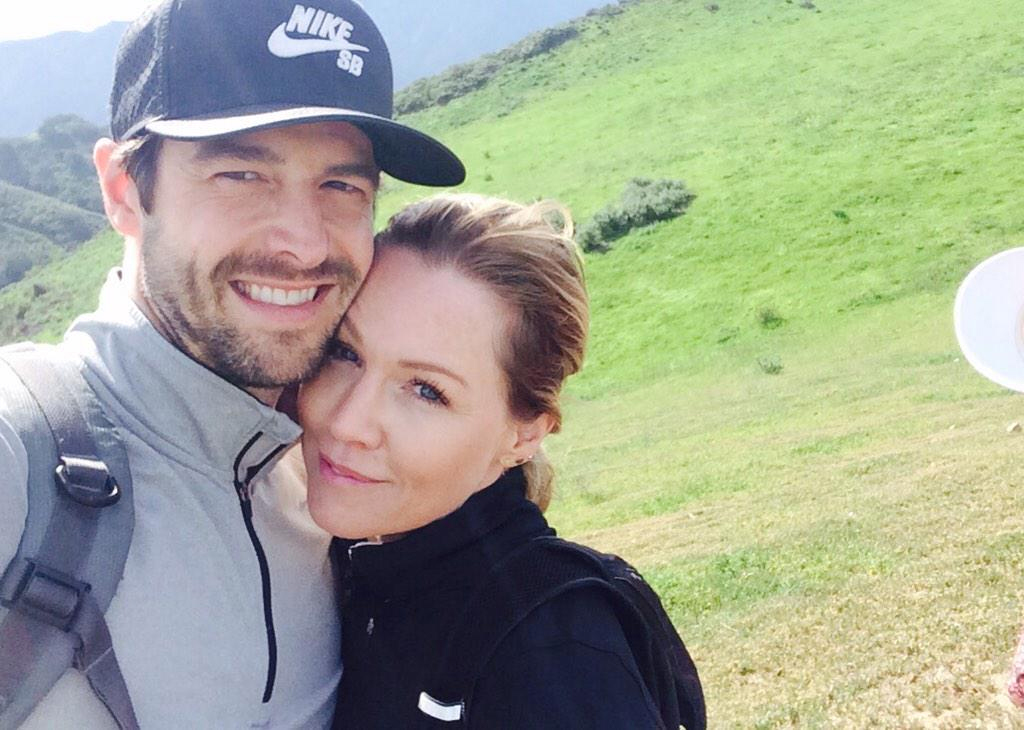 It was shocking back in 2012, when Jennie Garth and Peter Facinelli divorced after 11 years of marriage. In the months that followed, we found out a lot of dirt though. It seemed like Peter had been cheating with side-pieces for a while and Jennie finally had enough. Jennie tried to relaunch herself as a fearless single mother/reality star/actress, all while Peter moved on pretty smoothly with Jaimie Alexander. Peter and Jaimie just announced their engagement a few weeks ago. And it feels like Jennie has been trying to "compete" with him, with a string of photo-ops with her boyfriends-of-the-moment. Well, she finally got one of them to propose.
When actor Dave Abrams Tweeted a happy birthday message to Jennie Garth on April 3, the writing – or hashtag – was clearly on the wall: #loveumoreandmoreeachday. Indeed, the Mystery Girls star, 43, and Abrams are engaged, the actors' reps confirm to PEOPLE exclusively.

"Dave had been working on this for months, and really wanted to plan something special for her around her birthday and make it perfect," a source close to the couple says.

The smitten stars have been inseparable since last fall. In early March, they spent a romantic weekend in Santa Barbara, California, and recently enjoyed a sun-drenched vacation in Tulum, Mexico, with Garth's three daughters. Abrams Tweeted a photo from a hike in Santa Barbara, captioning it, "Our selfie game is strong."

This will be Garth's second marriage: She has daughters Luca, 17, Lola, 12, and Fiona, 8, with her ex-husband, Twilight actor Peter Facinelli.
Well, congrats to her. I hope she's regained some sense of stability, because for a while there, it seemed like she was wallowing in some kind of post-divorce mid-life crisis, complete with drunk tears at the club. While People says Jennie and Dave have been together since last fall, The Daily Mail says it's been just four months. Hm.
CB followed Jennie's post-divorce dating history closer than I ever did – CB pointed out that Jennie moved through dudes pretty quickly, going from photo-op with random dude-face to photo-op with random rocker to photo-op with random businessman over the course of a year, pretty much. I'm not judging her for dating around and enjoying herself. I am judging her for the photo-ops and for basically getting engaged to the first random dude that asked.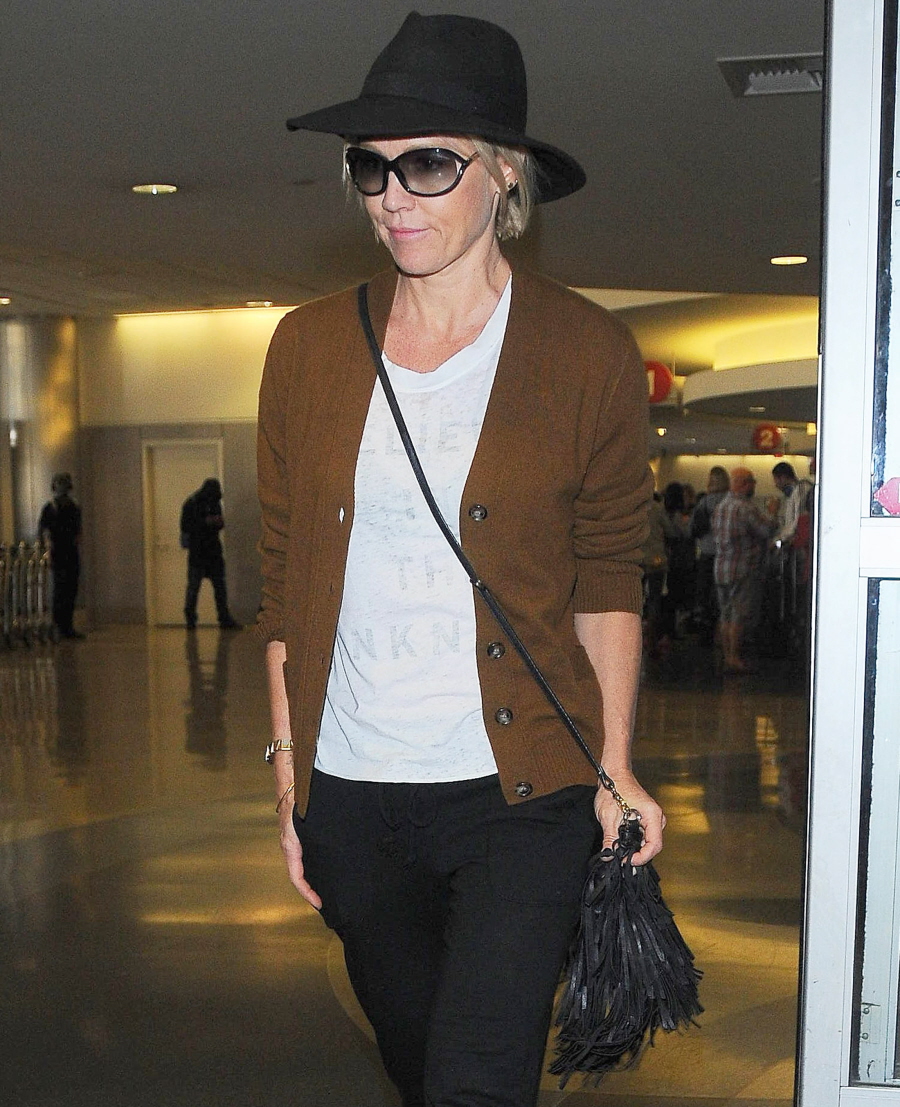 Photos courtesy of Twitter, Fame/Flynet.