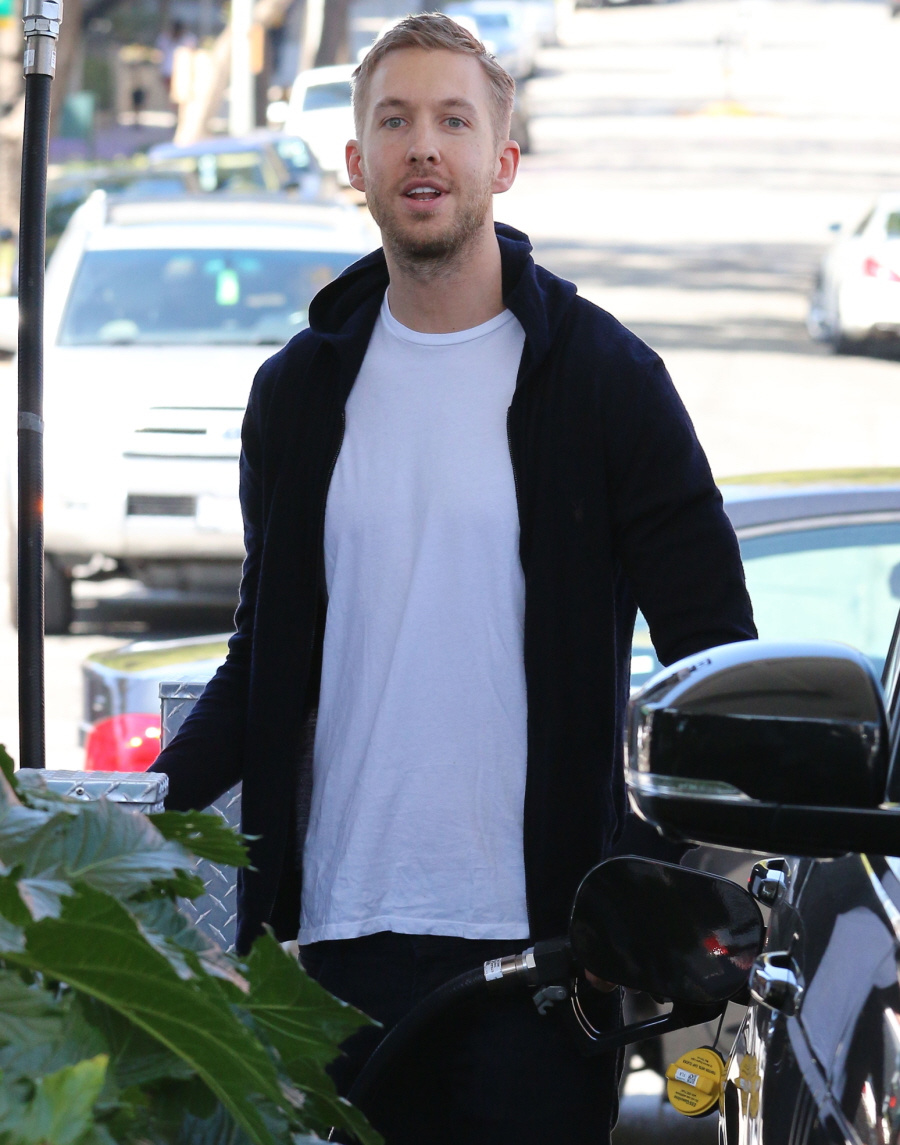 I'm not even completely sure that Calvin Harris & Taylor Swift are still in the midst of their "fling." I'm assuming they are and I'm assuming it will be over soon enough. Many Swifty conspiracists believe that she "needs" to date a high-profile guy every so often, just so she'll have enough "inspiration" and blind-item clues to write new music. Personally, I'm just happy she's finally stopped with the whole "I only need my girlfriends to survive in this world" thing, just because that shtick was starting to grate on my last nerve. In any case, "sources" told OK! Magazine that Calvin Harris is worried that he's going to be the subject of many Swifty songs to come. Yeah… he should be worried.
Calvin Harris supposedly felt uncomfortable with the prospect of his rumoured girlfriend Taylor Swift penning a tune about their romance. The 25-year-old I Knew You Were Trouble singer and the 31-year-old Scottish music producer and DJ are rumoured to be dating each other. Taylor is infamous for penning tunes about her romantic affairs, but apparently Calvin is completely uncomfortable with the prospect of their romance being memorialised in one of her future songs.

"It was the white elephant in the room, but it's been on his mind, so he confronted her about it last week, telling her he doesn't want her to do that to him," a source told America's OK! magazine. "[Calvin] doesn't want to join the ranks of Swift refugee boyfriends who've been humiliated by one of her revenge songs."

Taylor has dated numerous Hollywood heartthrobs in the past, including Jake Gyllenhaal, John Mayer and One Direction singer Harry Styles. It's claimed Calvin isn't just concerned with his reputation; the DJ purportedly believes Taylor "demeans herself" by writing songs about her exes.

"He thinks she's an incredible musician who should use her intellect and channel positive energy into her songwriting, versus mundane lyrics about boys," the insider said.
Tay-Tay "demeans" herself like a fox. Like a profitable fox. Because people are still buying it and I would imagine they'll still be buying it when her next album is full of songs like "DJ Douchebag" and "The Scottish Bruise on My Heart" or whatever. For what it's worth, I think Calvin gives good drama – he's already proven that with his ex-girlfriend Rita Ora. And he's said that he likes women that are a bit bonkers, which also fits with Swifty. So if and when Swifty writes her blind-item songs about a mysterious Scotsman/Prince Charming-on-the-decks, Calvin will give as good as he gets.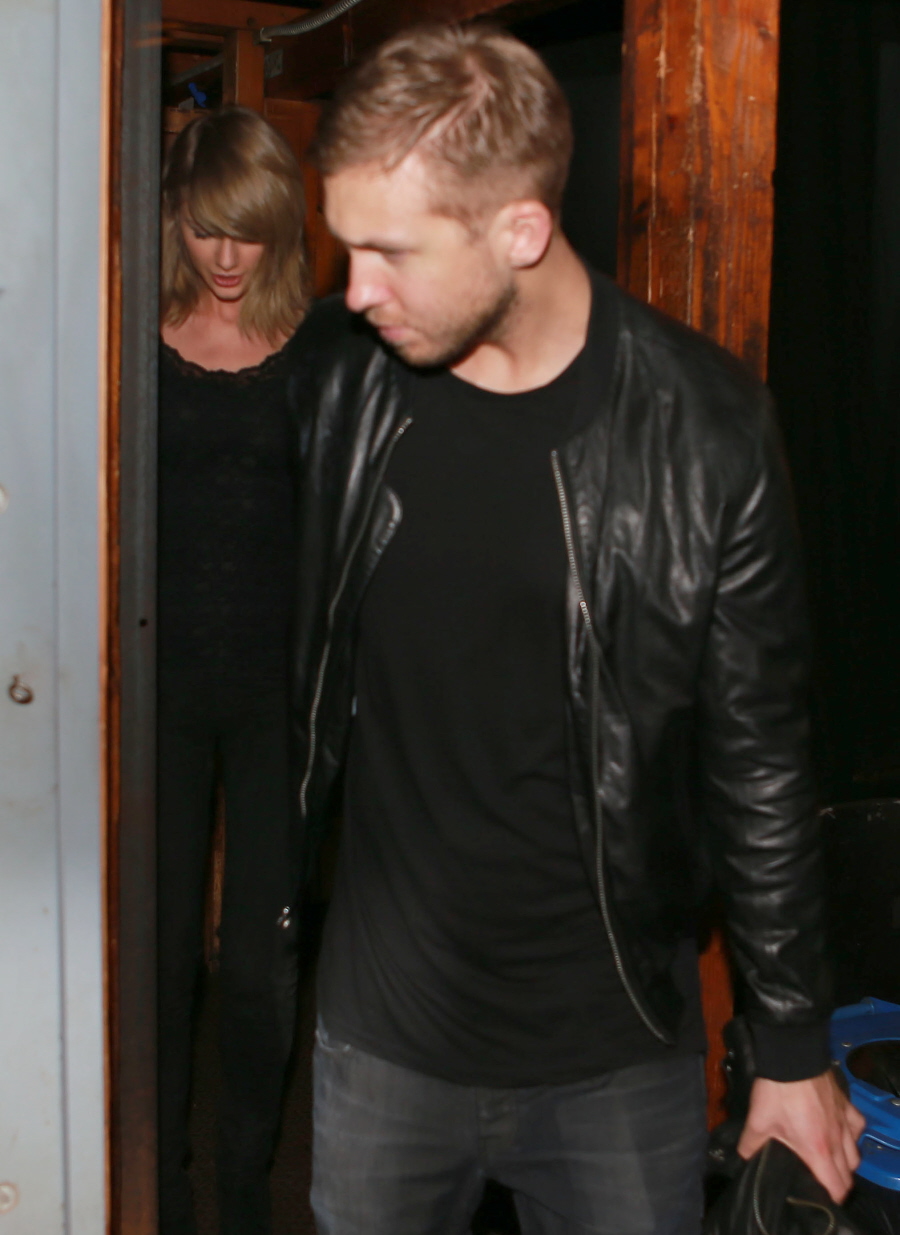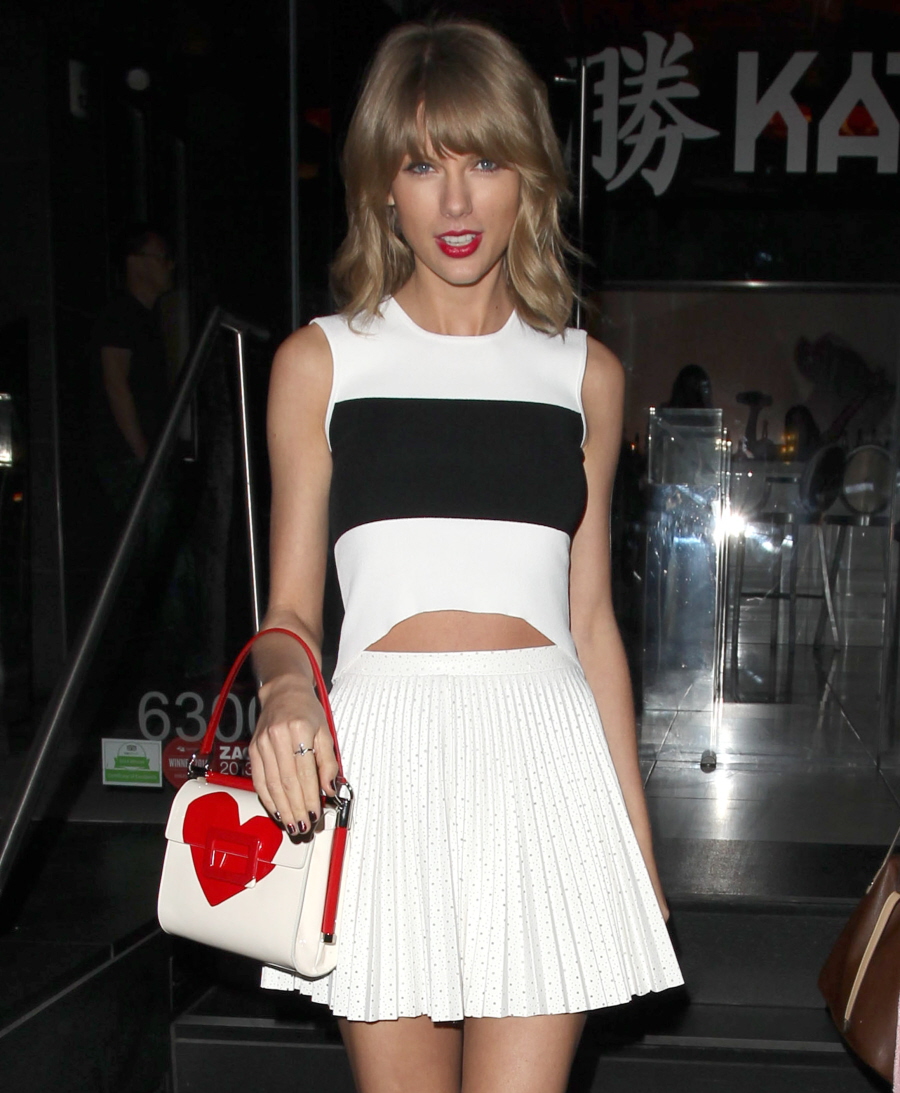 Photos courtesy of WENN, Fame/Flynet.