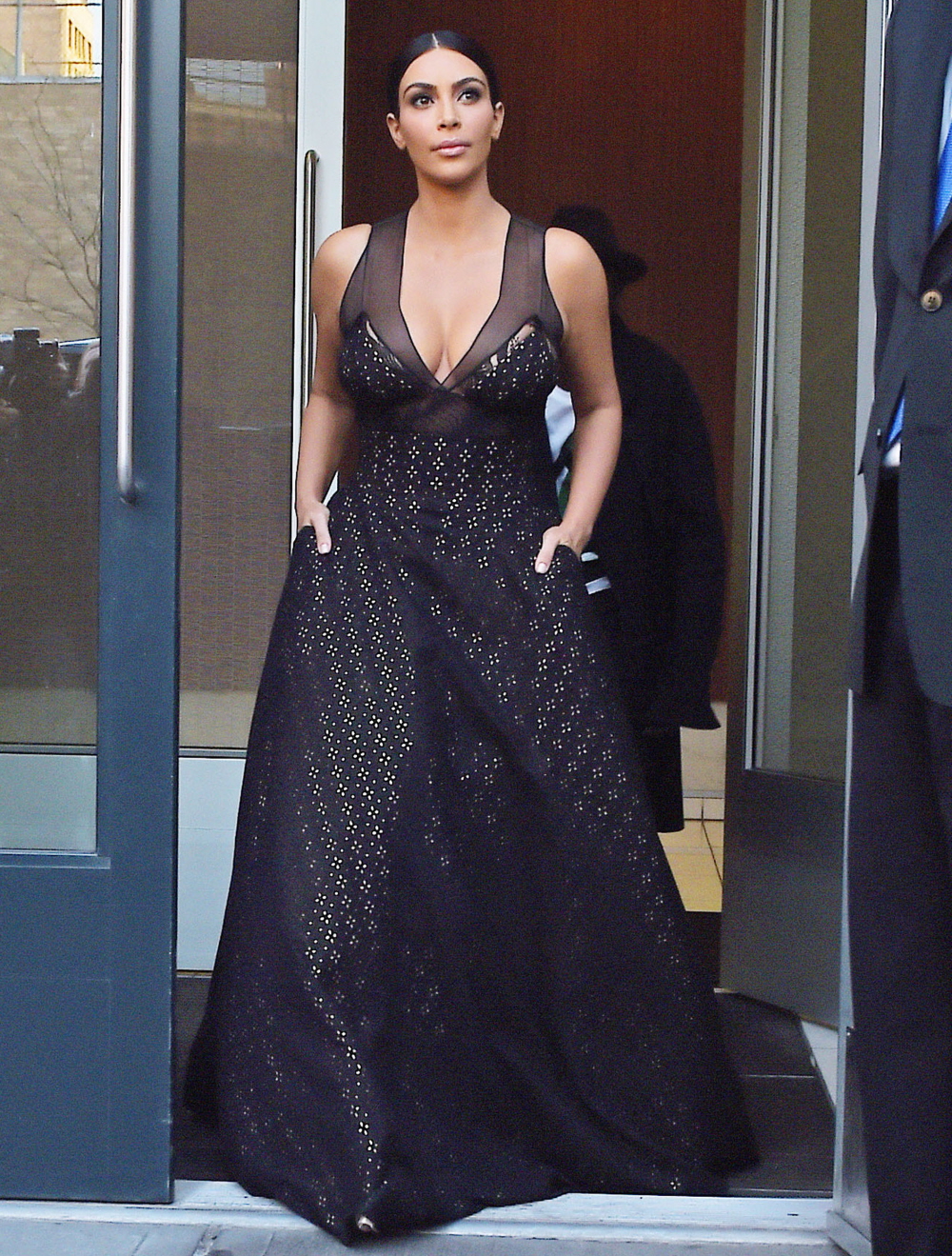 Here are some photos of Kim Kardashian on her way to the Time 100 gala last night in NYC. This is why Kim and Kanye flew out of LA a few nights ago – they came to NYC just to attend the Time 100 gala, which makes sense because Time included both of them on the Most Influential People list (Yeezus even got a cover). Kim wore this surprisingly appropriate Sophie Theallet gown. I mean… she looks really nice, right? For her. Yes, it's cleavage-y and her hair could be better, but overall… this is a nice look for Kim. It's almost modest and conservative.
While on the red carpet, Kim and Kanye were "pranked" by Amy Schumer – Schumer threw herself, face-down, on the carpet in front of Kimye – go here to see the photos. Kanye does not look amused. Kim sort of gets it, but she's not happy either. You know who is laughing her ass off? Laverne Cox. Hahaha.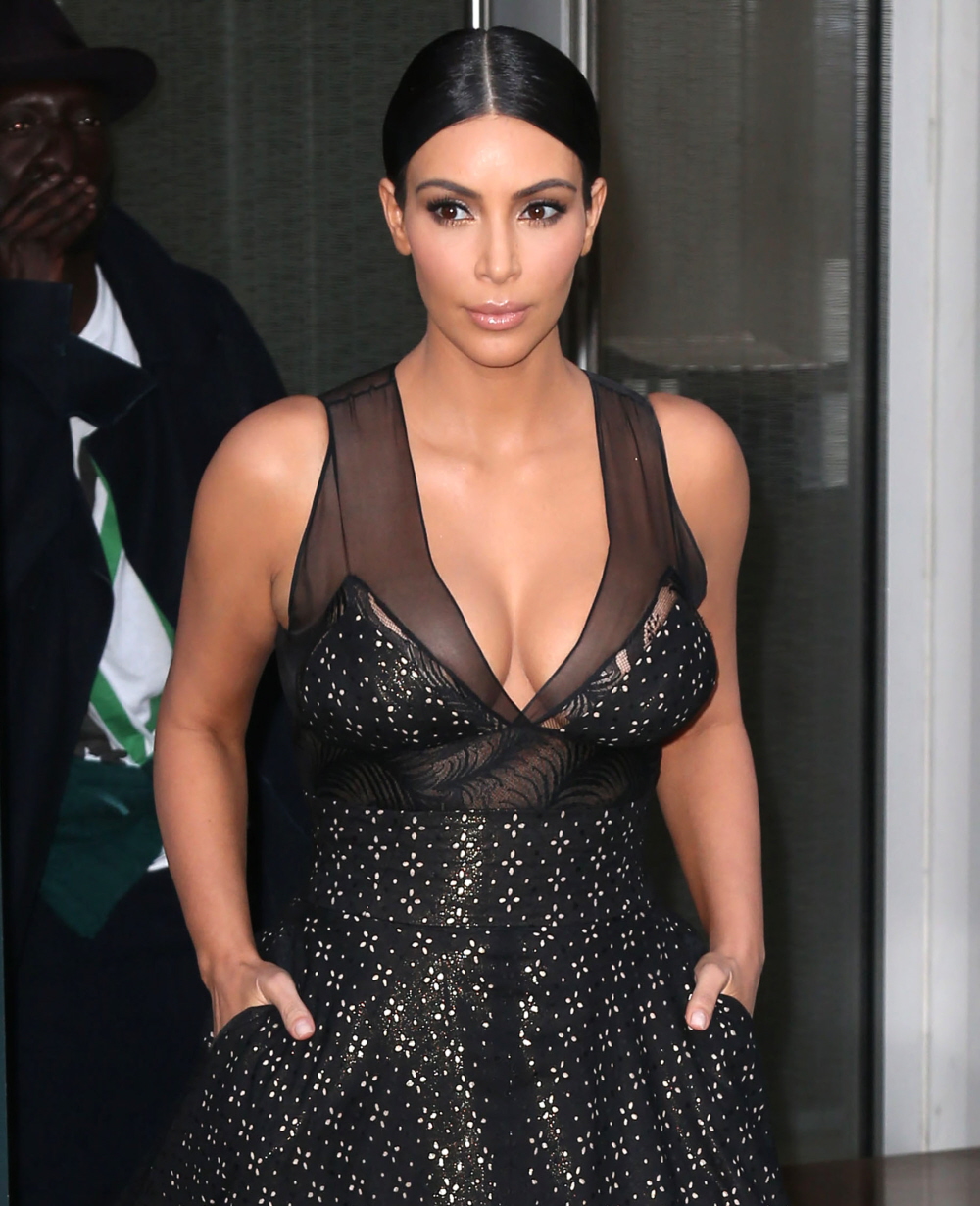 More photos from the Time 100 red carpet… Ronan Farrow came with his mom, Mia Farrow. But who is his father?!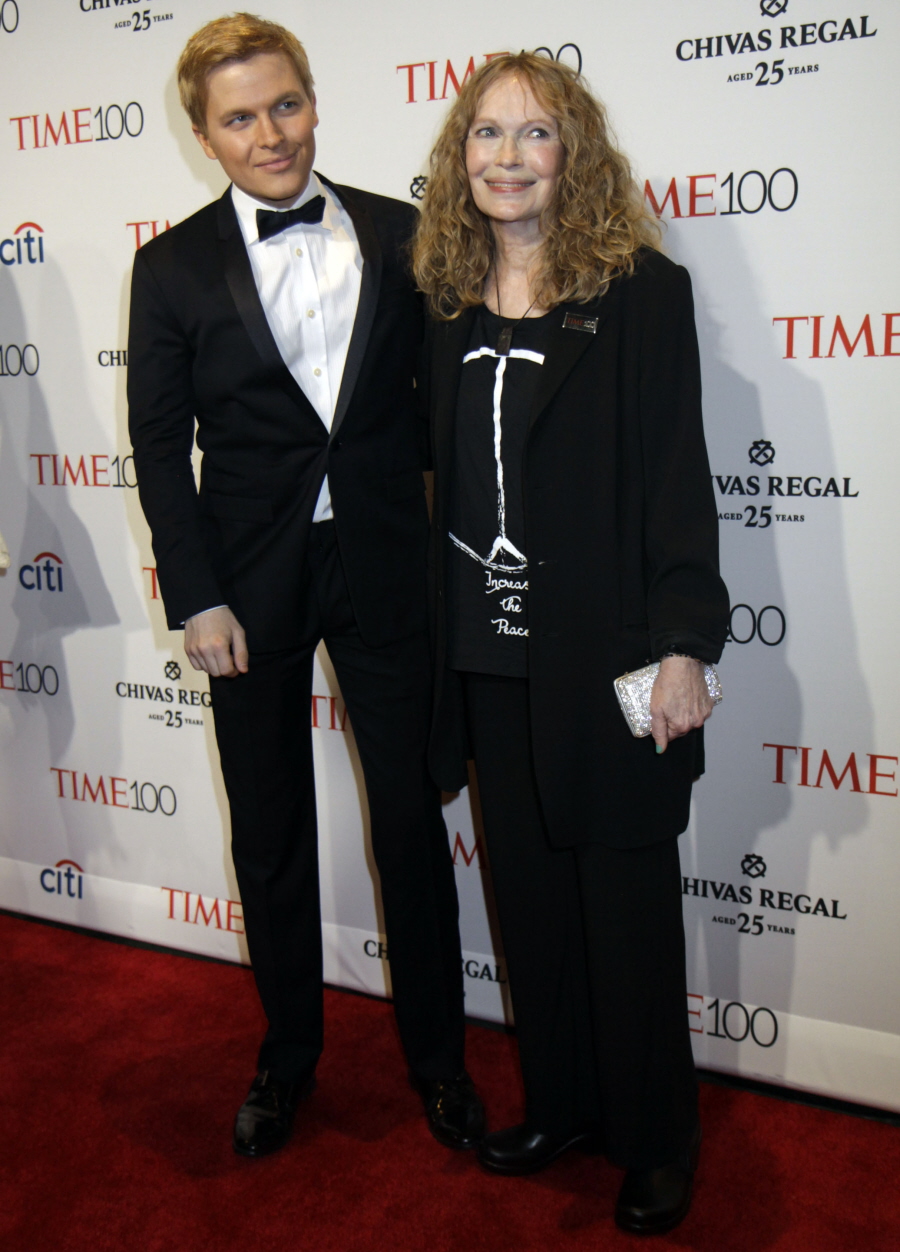 Karlie Kloss in a simple black gown. Very pretty. I like her hair sort of undone like this.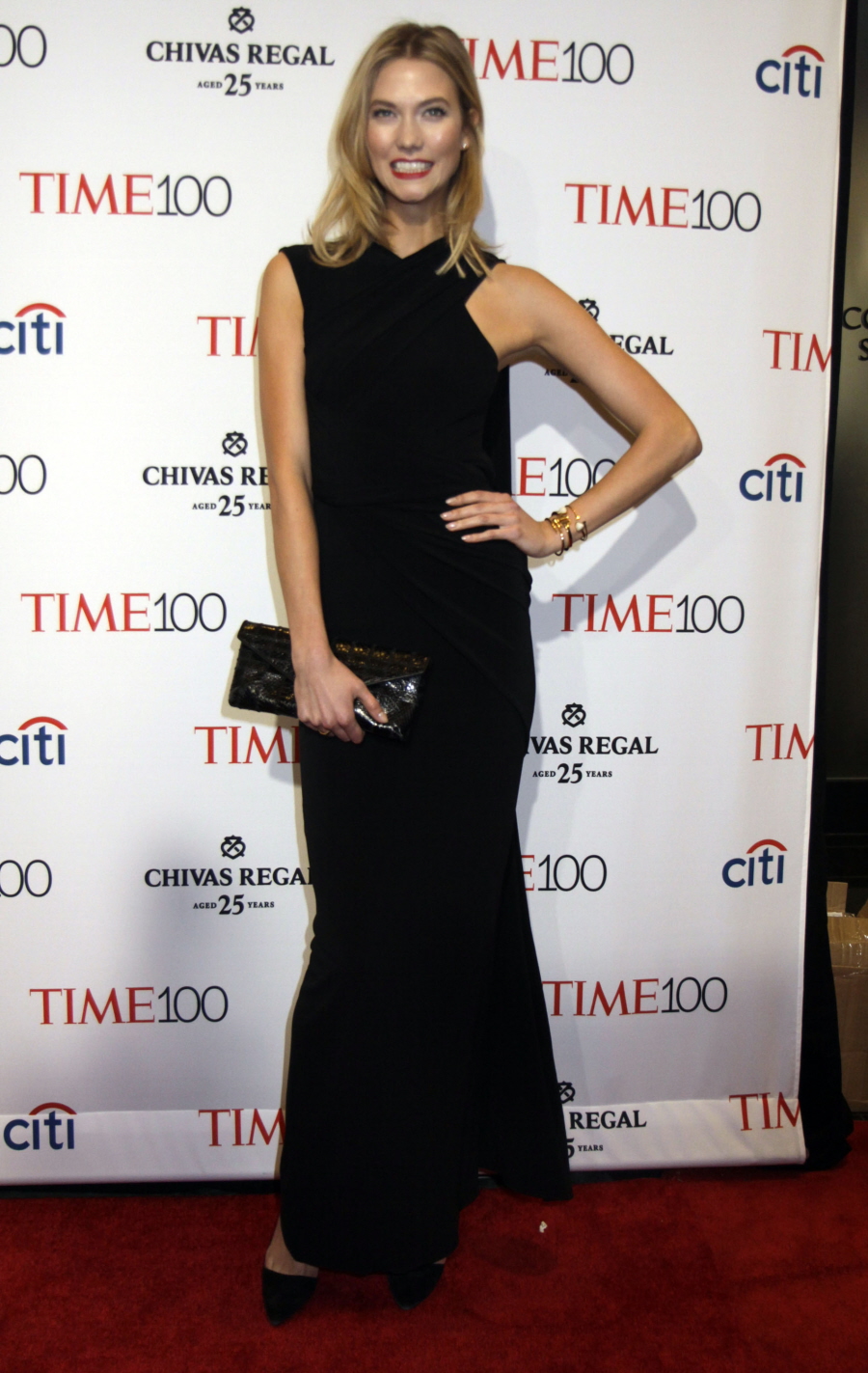 Faith Hill and Tim McGraw – they both look like they've been hitting the 'Tox, right? Faith wore an elegant Armani Prive Spring 2015 look.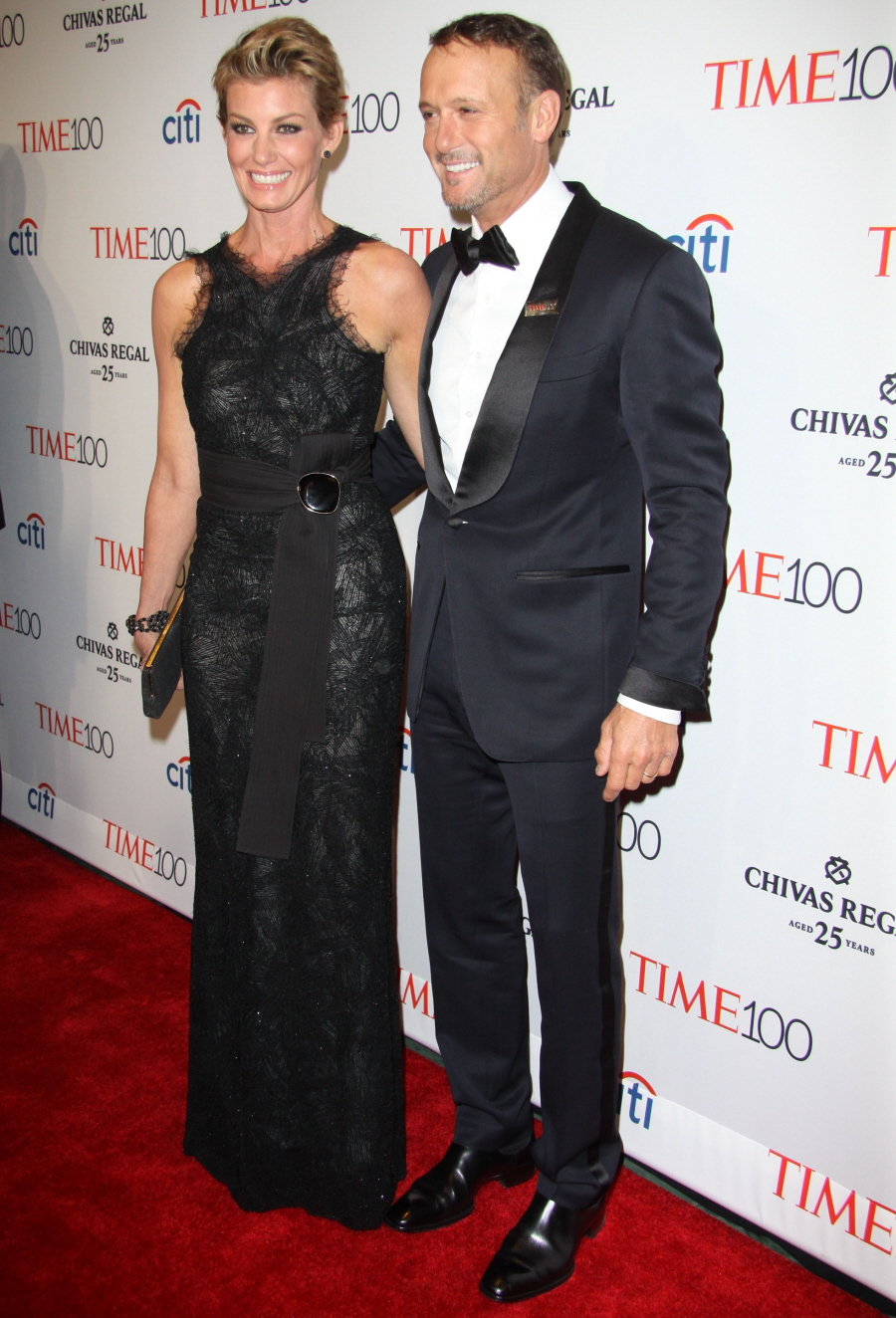 Julianne Moore in black sparkles, looking happy.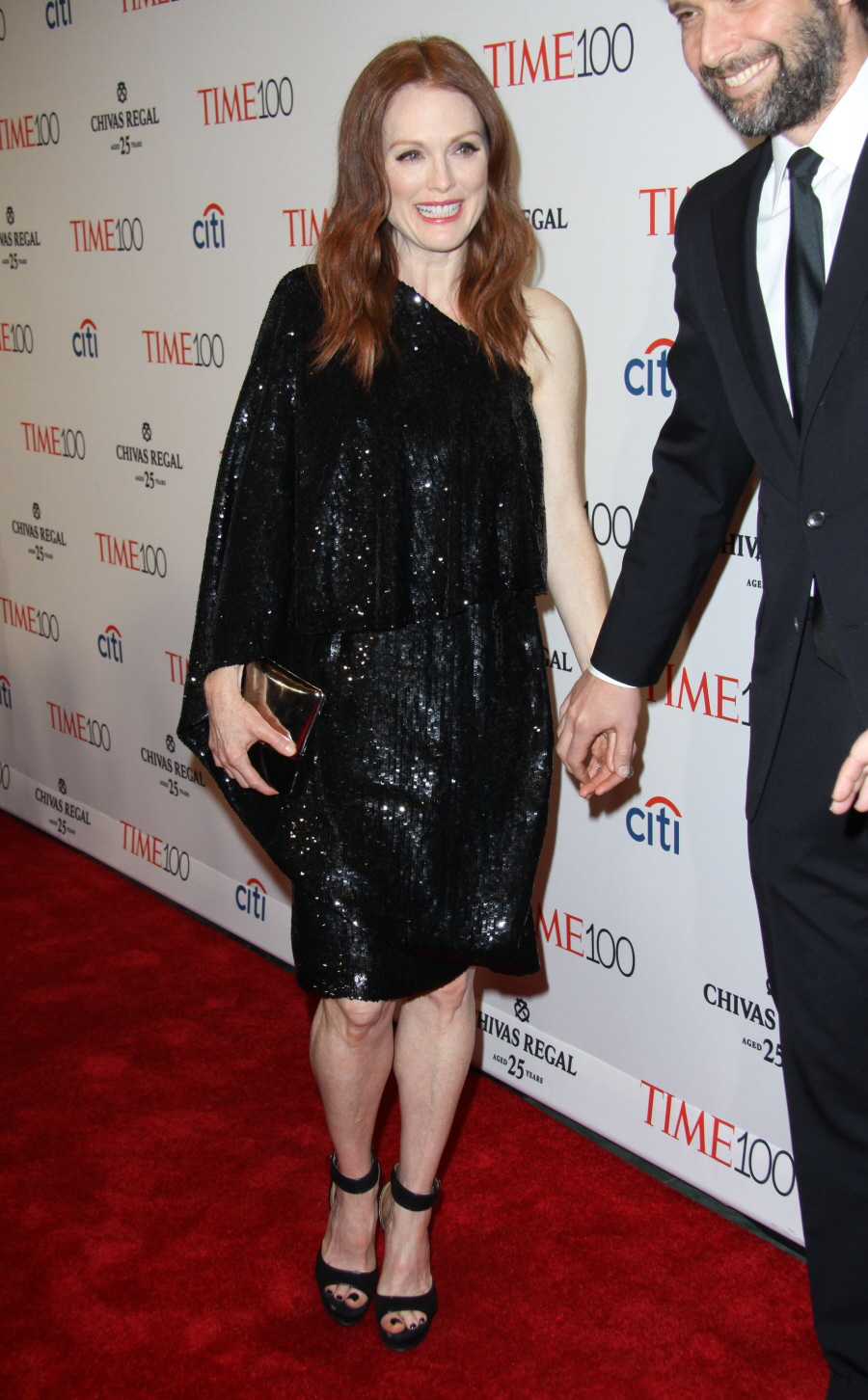 Laverne Cox in a stunning Marc Bouwer Fall 2015 gown. This is one of the best looks I've seen on Laverne in a long time. She stood out too, because most women wore black to this event.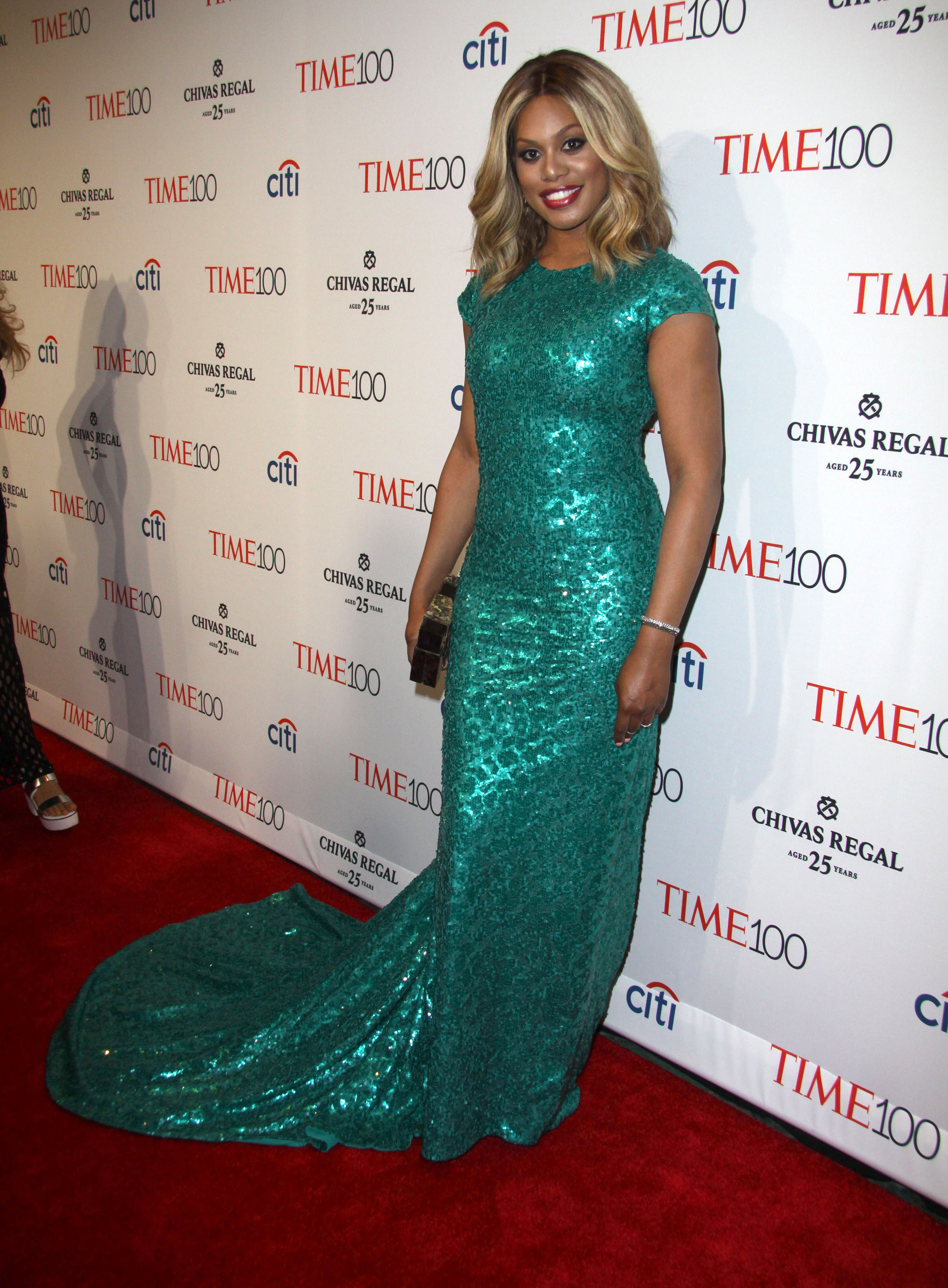 Julianna Margulies in a black Michael Kors Fall 2015 gown. I think this is my favorite of all the black gowns!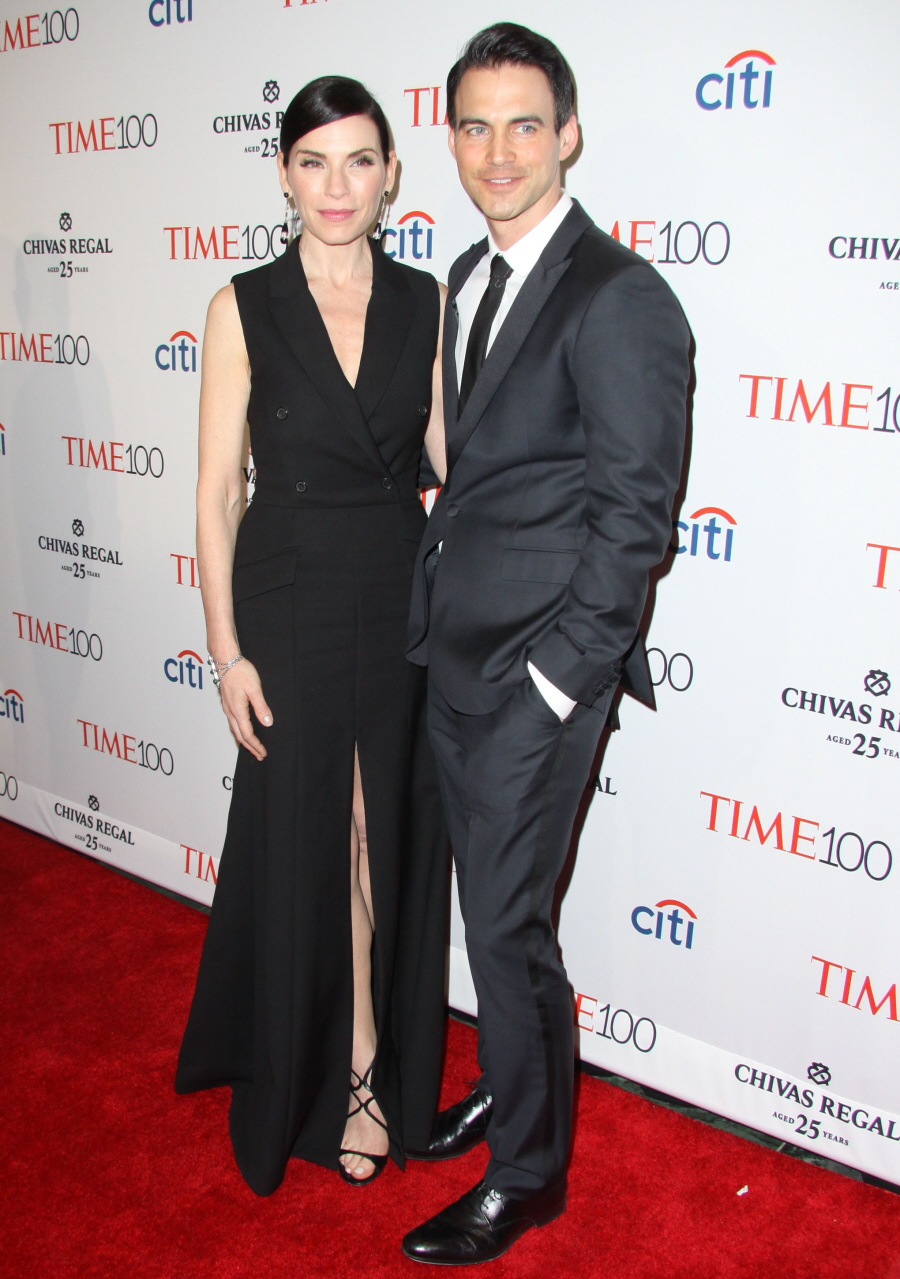 Photos courtesy of Fame/Flynet.