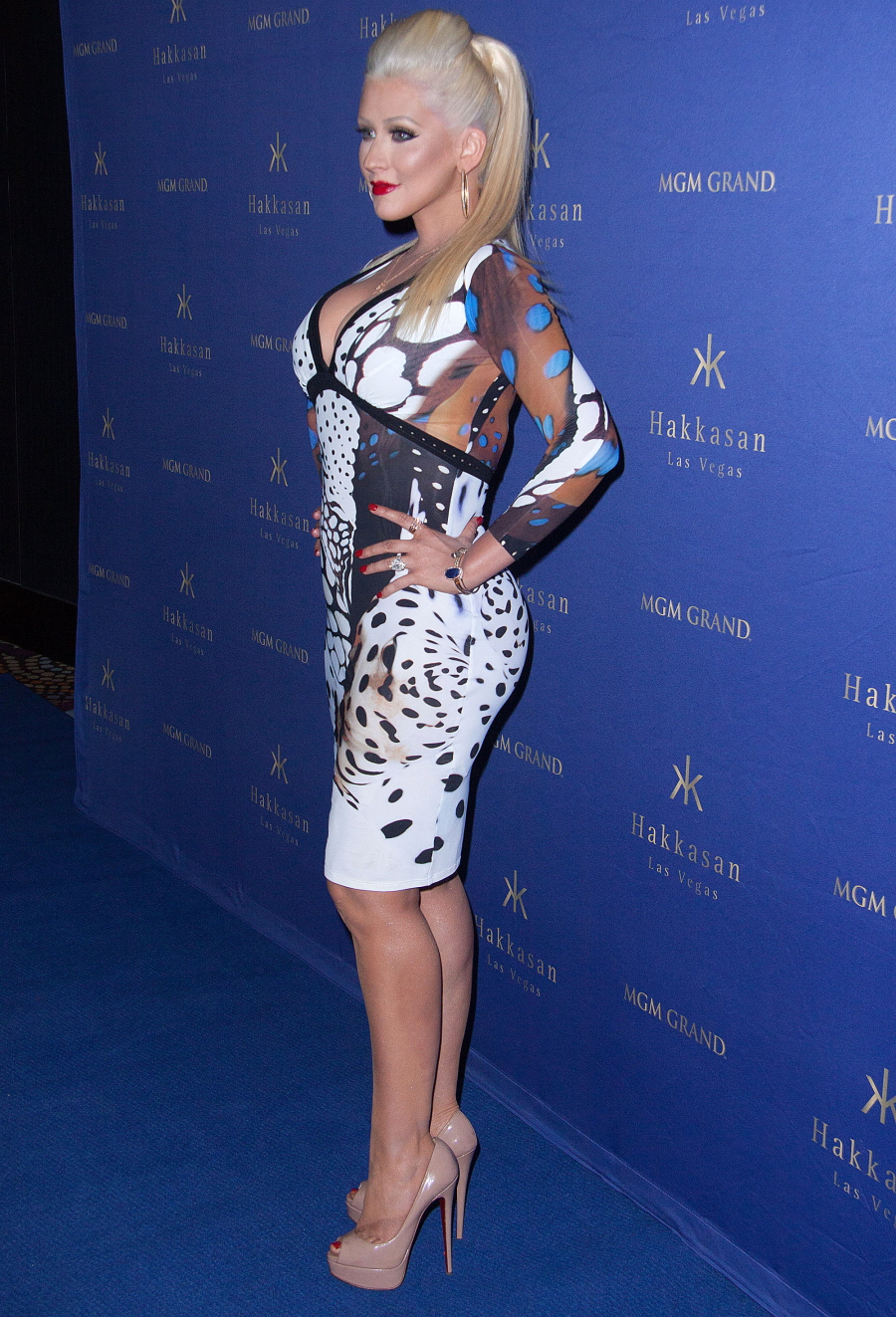 Here are some photos of Christina Aguilera from one week ago, as she was hostessing the two-year anniversary celebrations of Hakkasan Nightclub at the MGM Grand Hotel & Casino in Vegas. I glanced through the photos last weekend and I didn't notice anything particularly noteworthy, other than the fact that Christina seemed more pulled-together since her last major red carpet, at the Vanity Fair Oscar party. Back then – it was late February – Christina still seemed to be carrying some post-baby weight (which is absolutely normal) and she seemed to have a bit more "junk in the trunk" than I remembered. Well, guess what? Sources claim Christina might have had Khloe Kardashian-esque butt implants!!
There's something different about Christina Aguilera and it's not her coaching style on The Voice. Aguilera sported a much curvier figure while celebrating the second anniversary of the Hakkasan Nightclub in Las Vegas. It's unknown how Xtina's backside got so much bigger, but fans speculated online that her extra junk in the trunk came from butt implants.
[From Star Magazine, print edition]
PopDust spoke to a plastic surgeon who theorized that Christina got the Brazilian Butt Lift, the surgery where they suck the fat out of other body parts and inject them into your butt. Christina's booty does look suspiciously round, so I'm going with "butt implants." I have to give her some begrudging praise too, because she got them in an appropriate size, as opposed to the Khloe Kardashian-esque freakshow butt implants, which are comically oversized.
So, what do you think? Butt implants or nah?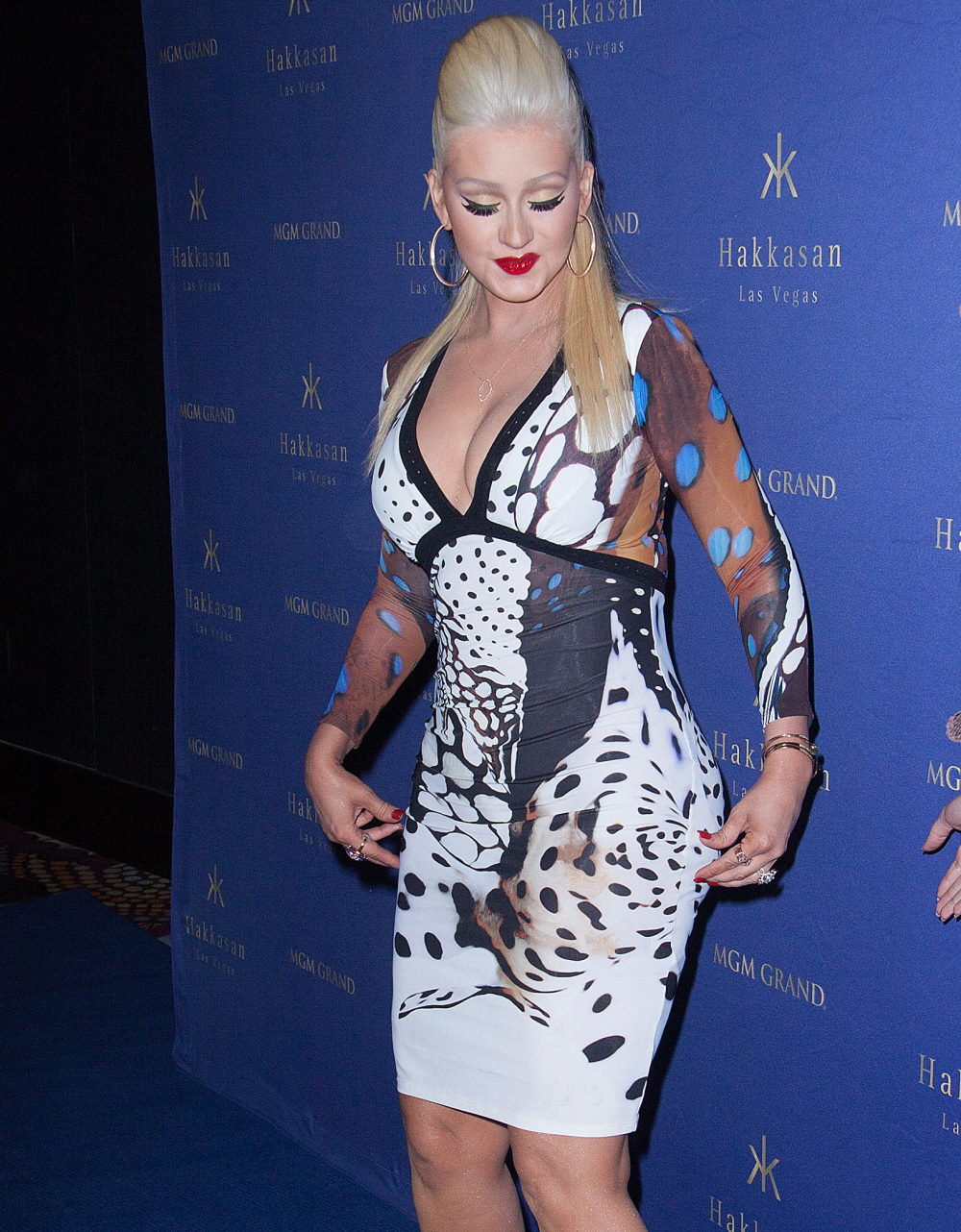 Photos courtesy of WENN, Fame/Flynet, Getty.