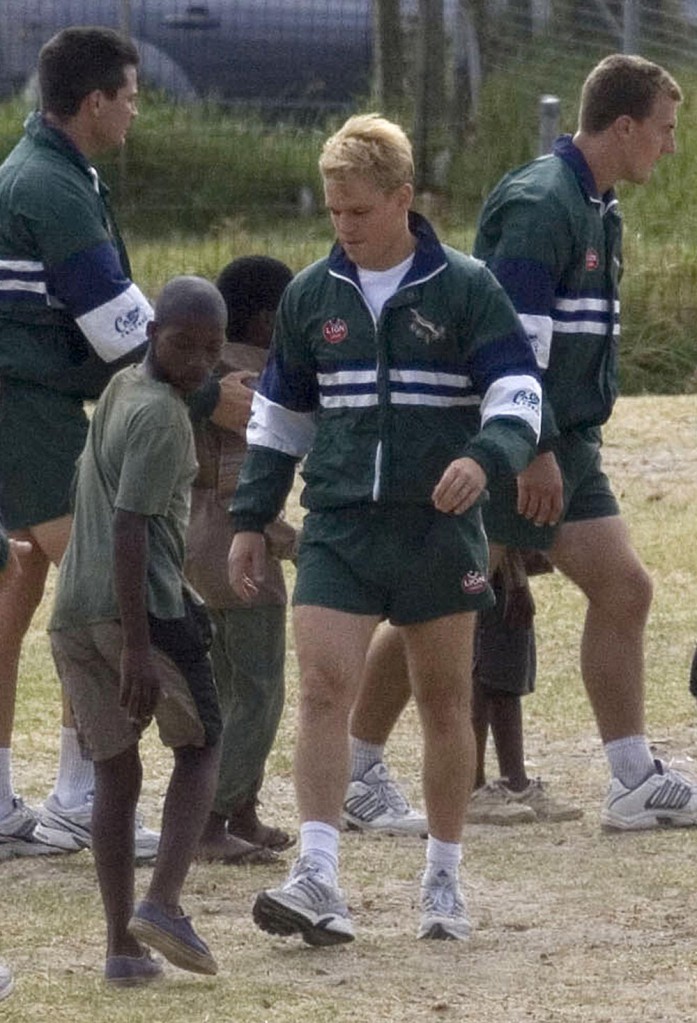 Several months ago, Matt Damon sort of confirmed that a fourth Jason Bourne film would be coming, most likely to be released in 2010. As his film projects keep coming, Matt is sort of rethinking the whole thing. Matt tells Parade Magazine in their March 12 issue (story via PR Inside) that he feels too old to play Bourne, that "after a tough fighting scene, the next day you wake up and feel your body more."
Matt also confirms that the fourth installment is pretty much still in development, most likely because they're not going to be working from a Robert Ludlum book, instead making a new Bourne story out of whole cloth. PR Inside has more:
Does Matt Damon think he's too old to play Jason Bourne again in a possible fourth installment of the Bourne action films?

"Listen, when I did the first movie, I was 29 years old," the actor, who first appeared in The Bourne Identity in 2002, tells Parade.com. "I am 37 now, and after a tough fighting scene, the next day you wake up and feel your body more. That's just the way it is."

However, Matt isn't ruling out another return to the tough action hero after the box office hits of its two sequels, The Bourne Supremacy and The Bourne Ultimatum.

"We're working on it," he says. "This time it would be from an original script rather than a book by Robert Ludlum. But the director, Paul Greengrass, is busy and I am too, so we'll see what happens."
From The Press Association Hosted by Google
It really doesn't sound like Matt is too excited about it. I can understand his ambivalence. Jason Bourne is Matt's most famous character, and the original or "classic" trilogy of Bourne Identity, Supremacy and Ultimatum are so brilliant and wonderful, it would be messing with something great.
Matt has always taken his career very seriously, and though I'm sure he's grateful for the Bourne films (and the paychecks), he probably wants to move on to other characters. It would have been really nice if Matt and the producers had realized that they ended Ultimatum on such a wonderful note, they should just leave it at that.
Note by Celebitchy: Damon can play Bourne well into his 40s, and I think he should. The Bourne films are in my opinion the best action franchise going. I was really hoping these quotes were old, as he said something similar while promoting the third film, but Parade bills it as a new interview.
Here's Matt Damon filming scenes for his film The Human Factor in Cape Town, South Africa with Clint Eastwood on 3/13/09. Credit: BARM/Fame Pictures