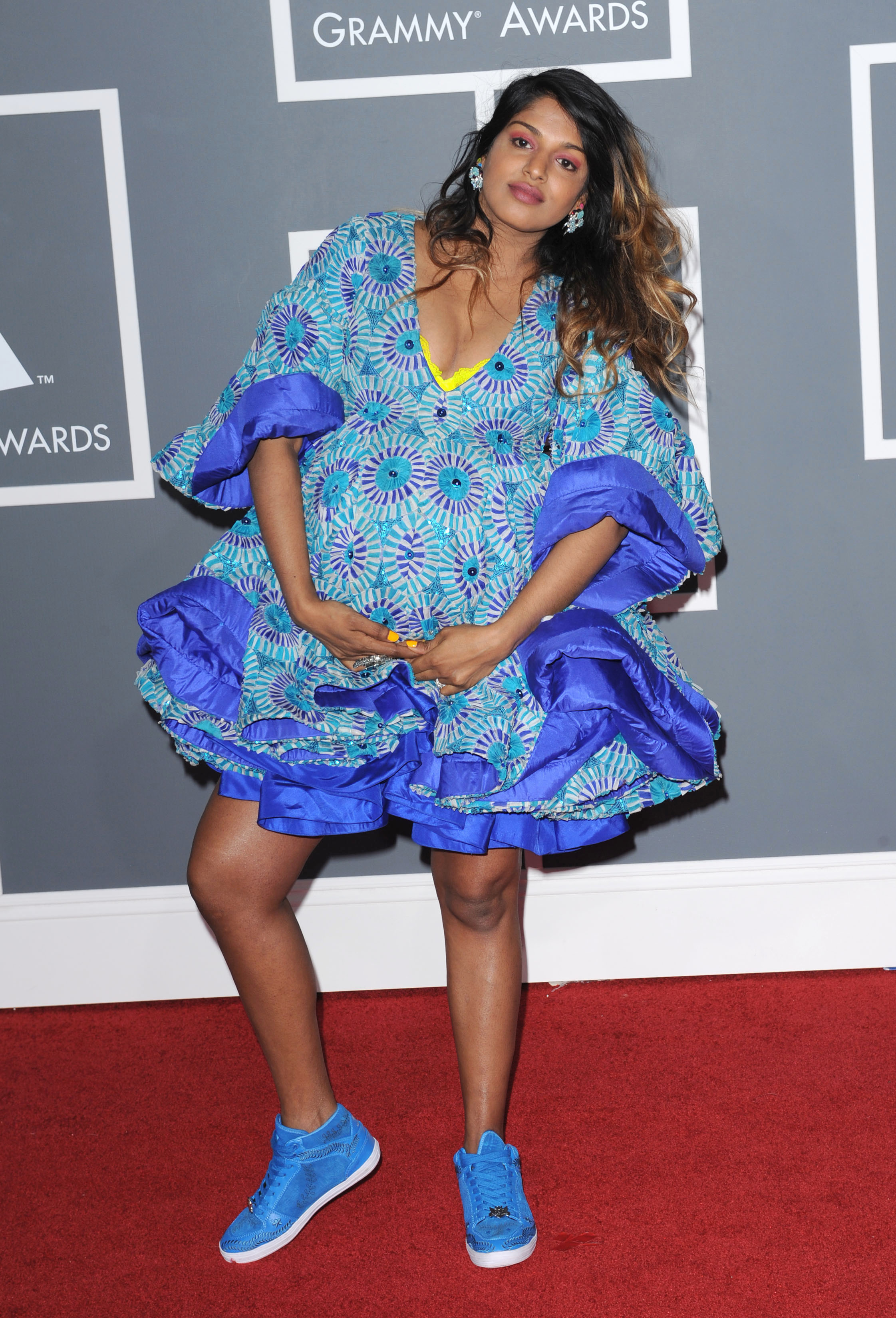 Two weeks ago there was a story that British singer M.I.A had chosen the unusual name Ickitt for her son. M.I.A.'s baby came into the world on February 11, just a few days after the heavily pregnant star performed at the Grammy Awards. M.I.A. denied her new baby's name in an amusing all-caps post to her MySpace blog, saying ""MY BABY IS NOT CALLED ICKITT, PICKIT OR LICKIT THANK YOU VERY MUCH. HES A BABY, HE DONT NEED PRESS!"
She didn't specify at the time what she did name the baby, and there may be a good reason for that. TMZ has obtained the baby's birth certificate and his actual name isn't that far off from Ickitt. He's called "Ikhyd." Is that like "I kid you not, that's my real name"?
We got our hands on singer M.I.A's new baby's birth certificate and, as she disputed on her blog, the baby's name is not Ickitt. That's just ridiculous, who in their right mind would name their baby that? The real name happens to be Ikhyd.

According to the document, Mathangi Maya Arulpragasam officially named her son Ikhyd Edgar Arular Bronfman, common spelling.
[From TMZ]
Maybe M.I.A. pronounces it like Ickitt, and that's why there was some initial confusion. It's a strange name, and the pronunciation will make a difference. I don't think it's a common name in any variation in any culture, but people will point out that what sounds odd to us may not be out of the ordinary for another language and/or country. M.I.A. is from the UK and her family is from Sri Lanka.
If you google "Ikhyd" there are only 1,350 results and the google-suggested variation, Ikhide, has only 6,650 results. "Ikhide" seems to be an an African name, but there aren't that many results for it so it must not be that popular. Ikhyd is original, that's for sure. At least he won't have to worry about other kids in his class having the same name.
Header of M.I.A. at the Grammy awards on February 8th. Image thanks to BauerGriffinOnline.