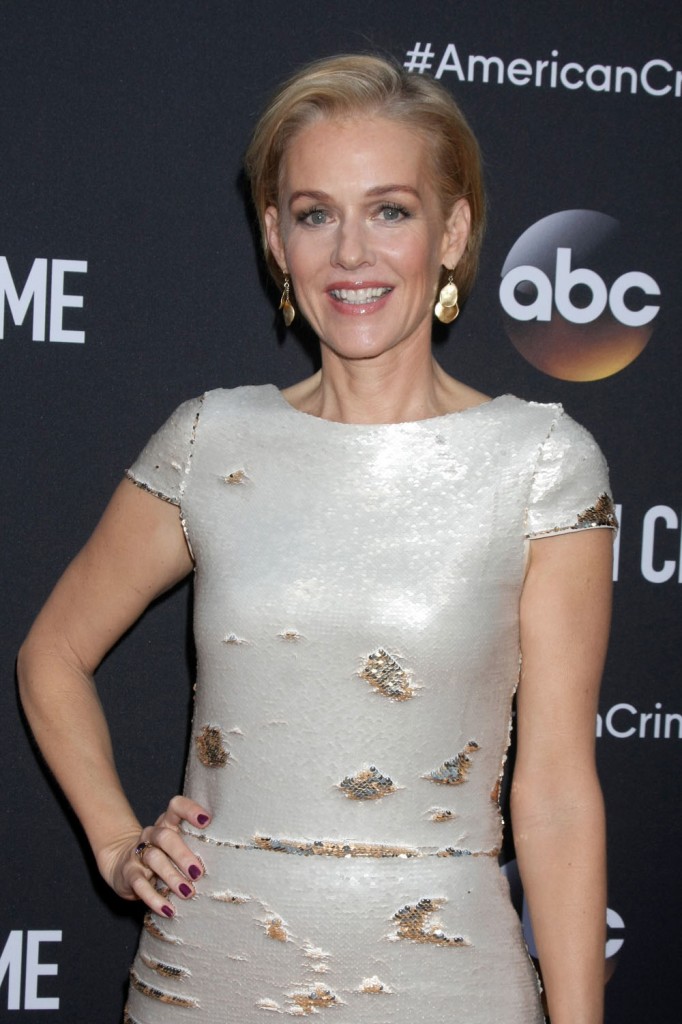 Penelope Ann Miller, 51, is now starring on American Crime, on ABC. (You may know her from films like The Artist, Carlito's Way or Other People's Money.) American Crime is a compelling, nuanced show about a murder and its aftermath on the families of the accused and the victims. Salon has a thorough, excellent review if you'd like to learn more about the series, which is written by the Oscar-winner screenwriter of 12 Years a Slave, John Ridley. (My only complaint is that the cinematography for AC is too arty. They have a tendency to cut to other scenes when people are talking. I still haven't gotten used to that.)
Miller plays the mother of an adult daughter who is suffering traumatic brain injury following the violent incident in which her husband was murdered. Miller doesn't have a lot of screen time, but I've been impressed by her performances so far. She plays the protective, loving mom role without coming across as cloying or fake. So many of the actors on that show are good, especially co-stars Felicity Huffman and Timothy Hutton.
Anyway Miller has a new interview with The Huffington Post in which she discusses how difficult it is land roles now that she's in her 50s. The interviewer brought it up and played a segment from this skit on Inside Amy Schumer in which actresses Tina Fey, Patricia Arquette and Julia Louis-Dreyfus celebrate Julia's "last f*ckable day." (That clip, which is NSFW due to language, is here.) Miller agrees that ageism is an issue and that she's only being offered certain parts now. However she also acknowledges that she earned parts as a newcomer that probably should have gone to more seasoned actresses.
"It's a fact. [Ageism] is out there. I'm getting mother roles… the roles that's there's interest for me for… it's not the girlfriend, which is ok. I don't need to be an ingenue. I mean I get that."

"For instance, when I was doing Carlito's Way… Al Pacino was of a certain age. And there were actresses – even [with] Other People's Money with Danny DeVito, there were actresses that I knew were interested, like… Deborah Winger, and Susan Sarandon, there are people that wanted the role. And here I was this newcomer who's coming up and getting a role. I was that girl and I'm thinking 'Imagine how they must have felt.' and now I'm in that position. I'm that woman who's saying 'Oh, of course it's going to be the young up-and-coming actress against the older actor.' Yeah, it sucks."
[From Huffington Post video]
Then Miller acknowledged that this is changing, gradually, and that both Meryl Streep and Diane Keaton have played age-matched love interests on screen. She also brought up Helen Mirren and Julianne Moore and said "it's great for older actresses to play great character roles as well." She said that "the great thing about television these days is that there are really great roles for actresses of that age."
We've heard from many actresses and actors who acknowledge the dearth of roles for older female actresses, although some refuse to acknowledge that it's an issue. When it doesn't affect them directly, of course they wouldn't think it's an issue. I like how Miller both said she's affected by this, and that she's been the benefit of it too. That was a nice way to acknowledge that she's been on both sides of this problem.
One thing I learned from Miller's wiki while doing research for this post is that she used to be married to Will Arnett! I had no idea. They were married 1994 to 1995, when she was 30 and Arnett was 24. They didn't have children together, and she remarried in 2000 to James Huggins. (They have two daughters, Eloisa May, 14, and Maria Adela, 6. Huggins and Miller are still together, although they briefly separated in 2012.)
Here's the segment of Miller's interview where they discuss ageism. [via US Magazine]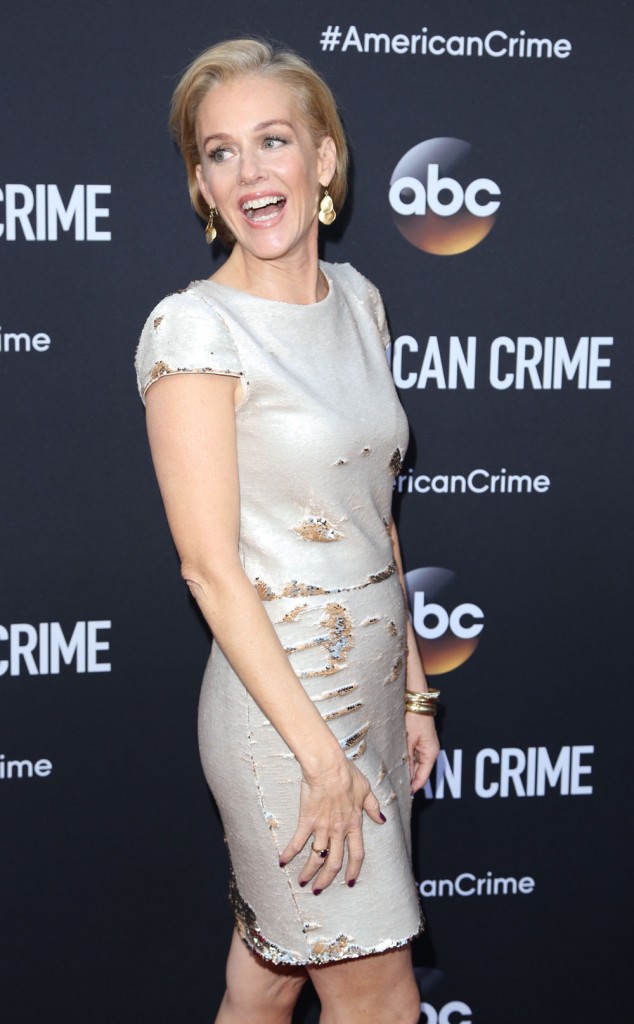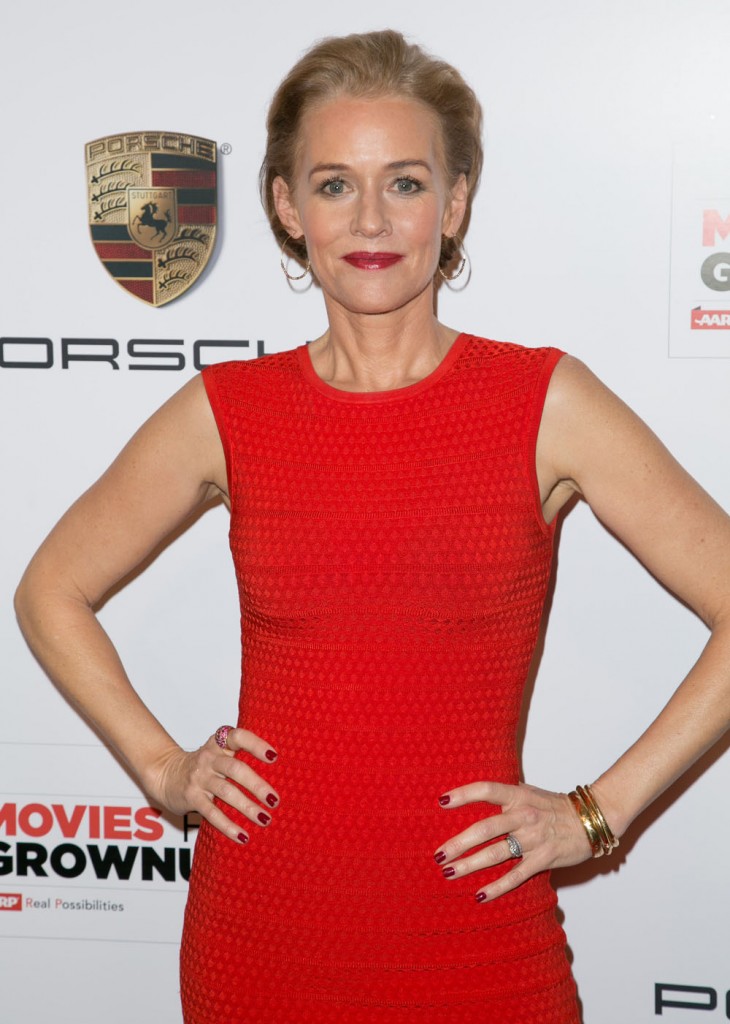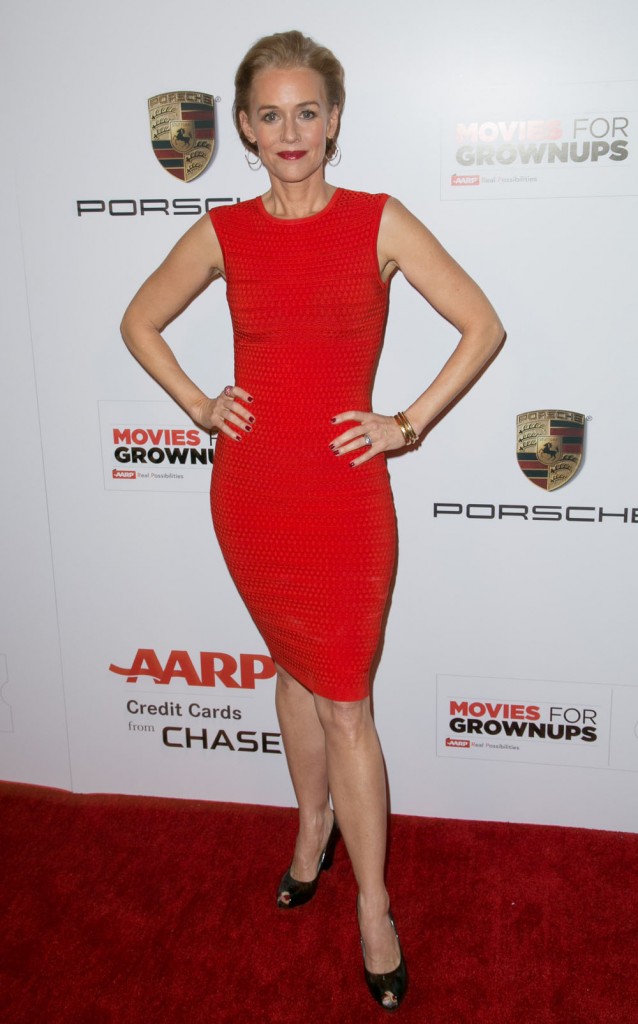 photo credit: WENN.com