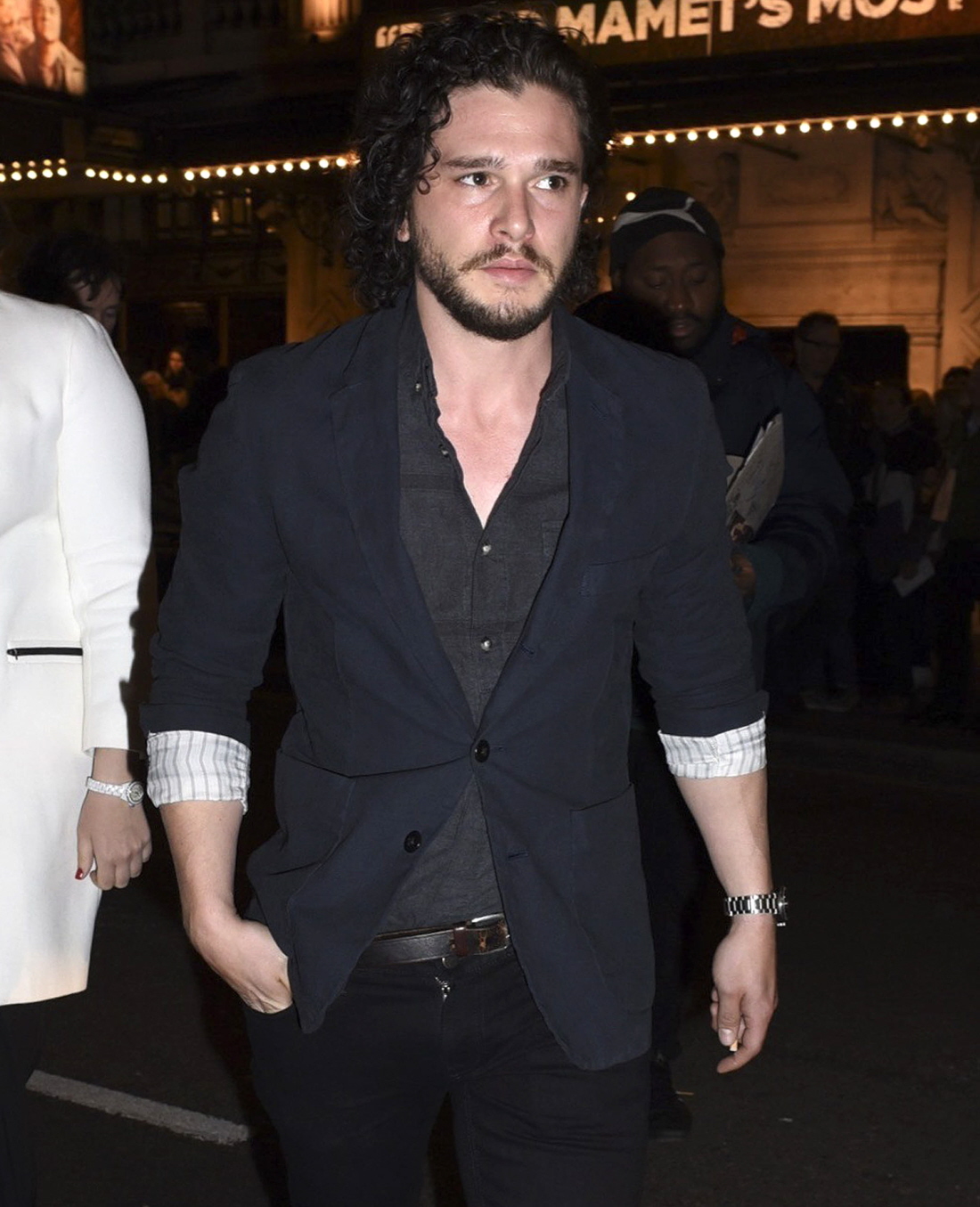 Minor SPOILERS for this season of Game of Thrones.
I wasn't expecting everyone to love yesterday's Kit Harington story, so here's another one! HUZZAH. It's part of our ongoing series, "Celebitchy Presents: Kit Harington Says Words." In today's episode, Kit Harington says words about Jon Snow as a political leader. Kit – like Jon Snow – knows nothing, really. But I think it's cute that he tries. Kit also doesn't know what to think about all of the speculation regarding Jon Snow's real parents (SPOILER: R+L = J). You can read the full Daily Beast piece here. Some highlights:
Kit on Jon Snow's shaky leadership: "He completely splits the Night's Watch down the middle—those who support him and love him, and those who don't. I don't really want to compare him to a real-life politician, but in American politics, he's like certain people. They really love him or hate him at the Wall, and it's the only democracy there is in Thrones."

Is Jon Snow like Pres. Obama? "You know what, I was going to… and now I'm going to not! But he's divisive, you know? And that's because of the mercy he shows to the wildlings by referring to them as 'Free Folk.' He's trying to change minds and change the way things have been done forever at the Wall. He's trying to diplomatically and politically change people's opinions for the greater good, but that's never easy, and it's going to put him at risk."

Whether Jon Snow lost his V to Ygritte: "We don't strictly know he did get laid in the cave—I'd like to point that out. We know he did other things, but we don't know if he fully went there."

Jon Snow's parents: "Well, I think it's Ned, isn't it? I'm pretty sure it is. But, yeah, I'm just assuming until proven otherwise!"

Jon Snow's severe loneliness: "Where he is this season is he's acutely aware of imminent danger—which is all around him. He's not wrapped up too much in trying to get over Ygritte, but at the same time he's in a place of severe loneliness. As he climbs the rungs of becoming a commander and leading other men, he starts to realize how isolated it makes him, and there's a point at the end of the season where we see that very clearly. It's the lowest place he's ever been, and that's going to push him to do quite extreme things in the future."
Extreme things like what? Like riding one of Dany's dragons to capture Kings Landing?! I've actually had the books spoiled for me when it comes to Jon Snow's temporary (?) fate so far, although it's worth noting that most readers believe Jon Snow is going to be in it until the very end of the story. And no one believes Jon Snow is like Pres. Obama. And no one believes Ned Stark is really Jon's father!! Kit Harington knows nothing.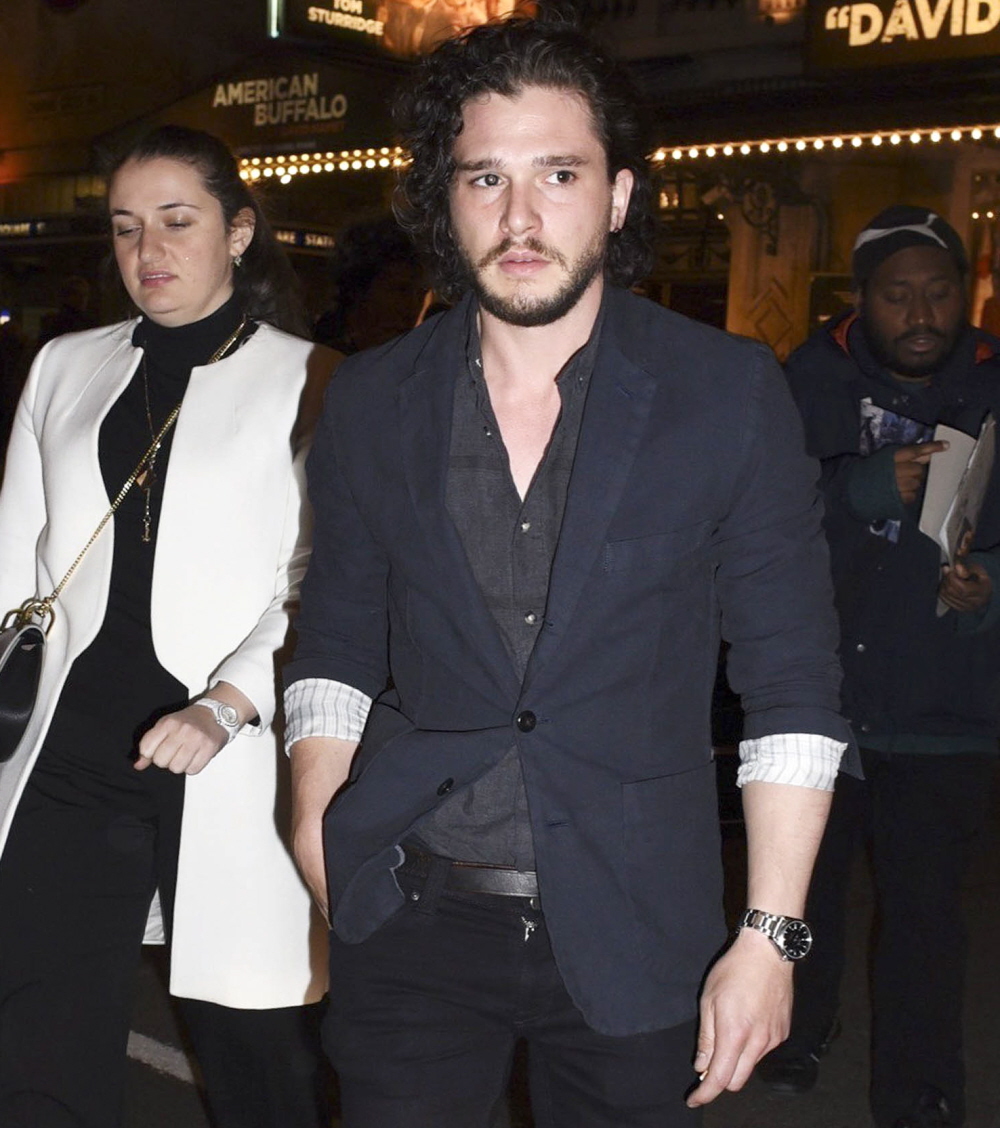 Photos courtesy of Fame/Flynet.