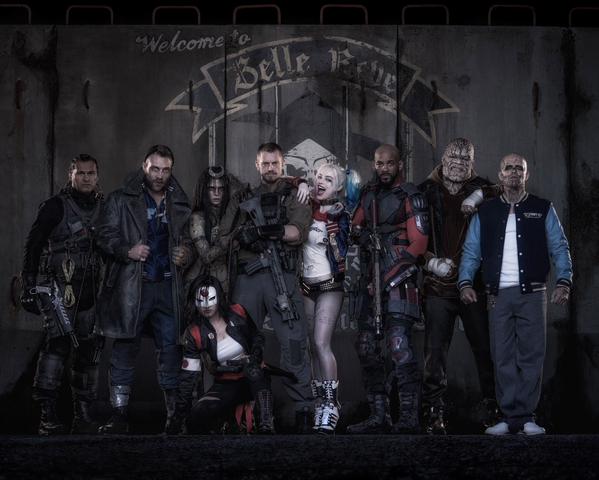 About a week has passed since Jared Leto's Hot Topic version of the Joker surfaced online. Now Suicide Squad director David Ayer has tweeted a cast photo (minus the Joker) to further tease the comic nerds. A quick rundown from left to right: Adam Beach (Slipknot), Jai Courtney (Boomerang), Karen Fukuhara (Katara), Cara Delevingne (Enchantress), Joel Kinnaman (Rick Flagg), Margot Robbie (Harley Quinn), Will Smith (Deadshot), Adewale Akinnuoye-Agbaje (Killer Croc), and Jay Hernandez as (El Diablo).
Most of the cast looks unremarkable and oh-so-dark and brooding. Naturally, everyone is zeroing in on Margot in costume as Harley Quinn. I'm including more photos of Margot at the bottom of this post. This an interesting take on the character's costume. Most people think of HQ dressed like this, although her sartorial leanings have varied considerably over the years. At one point, she did indeed go red, white, and blue. My main issue is how this costume looks a lot like something Gwen Stefani would wear in a music video. Is Harley Quinn secretly a ska girl?
I can't believe this movie is really happening, but I think DC felt pressure be more adventurous after watching Marvel crush it so hard at the box office. These costumes do look try hard, which doesn't inspire confidence. Jai Courtney is supposed to be an emerging new star (as is Cara) although he's quite bland. This movie could sink careers if it's not done correctly. Speaking of which … isn't it weird to see Will Smith as part of an ensemble cast? He usually only takes lead roles. Times have changed.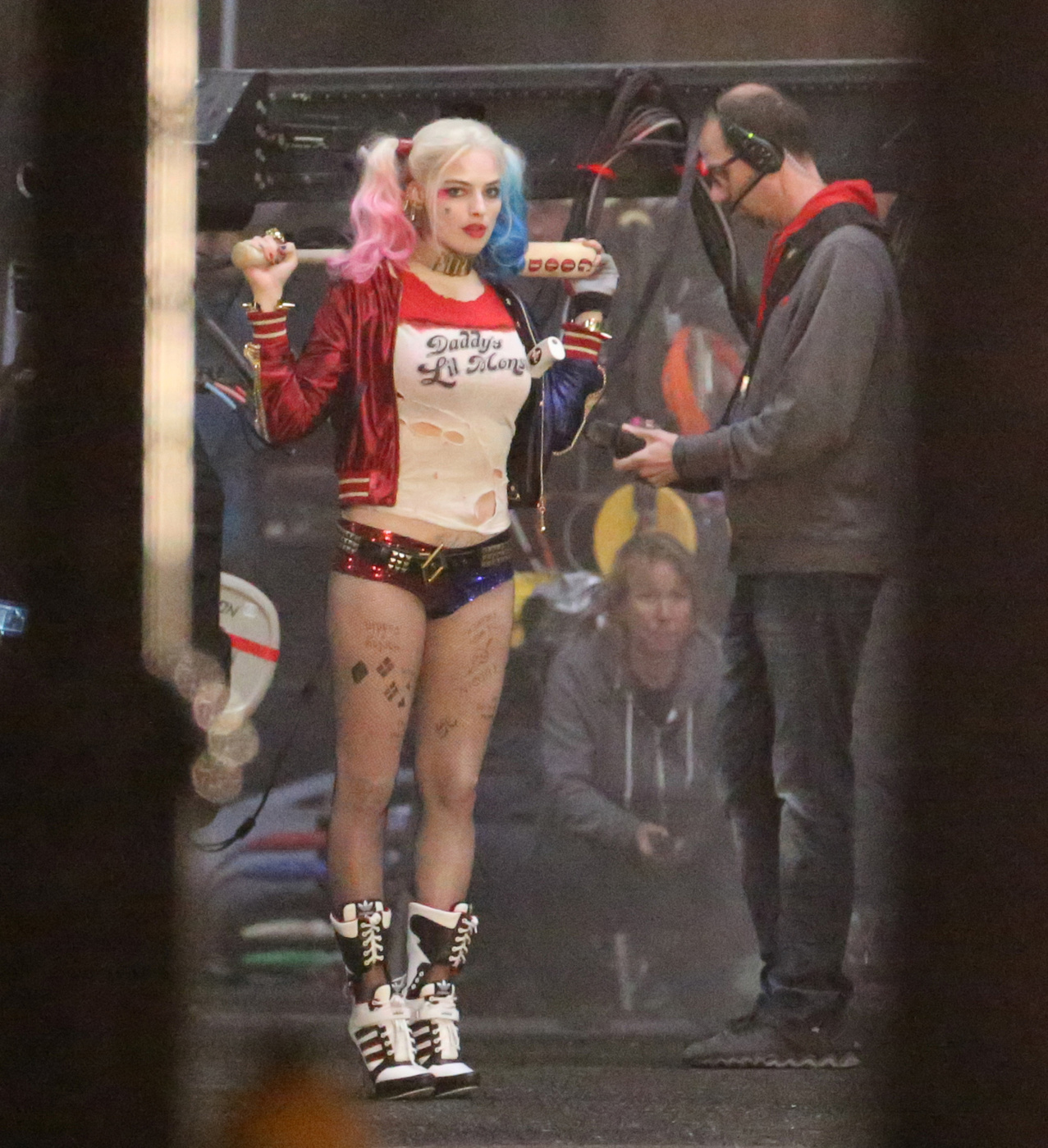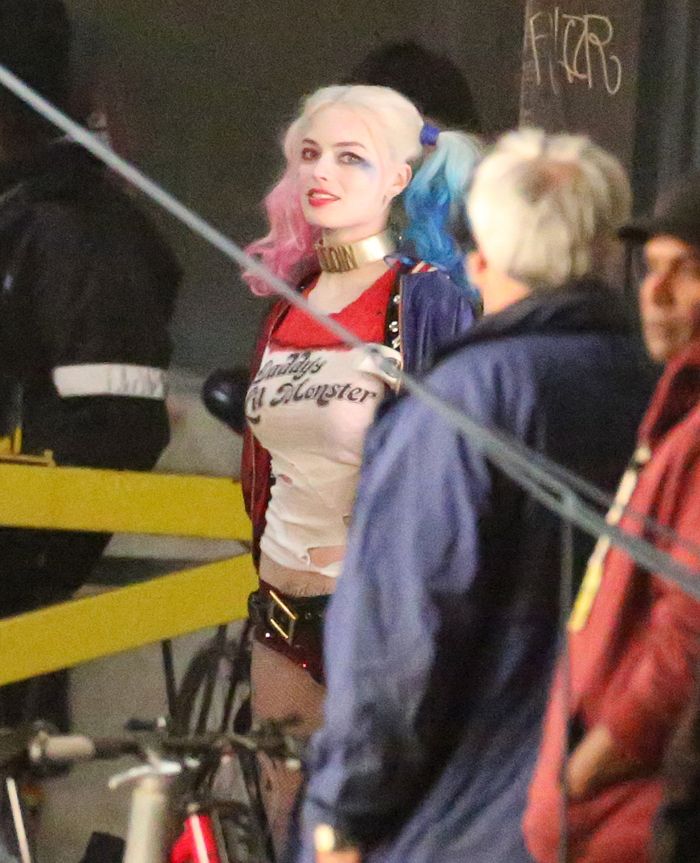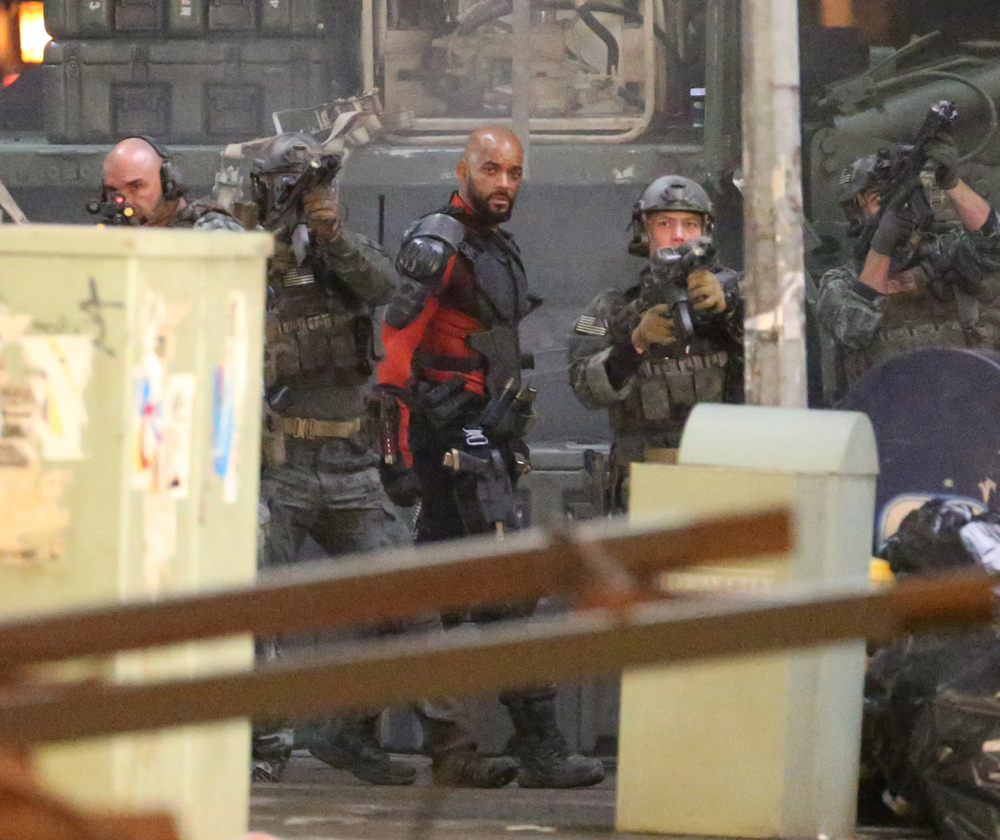 Photos courtesy of David Ayer on Twitter/WarnerBros/DC & Pacific Coast News