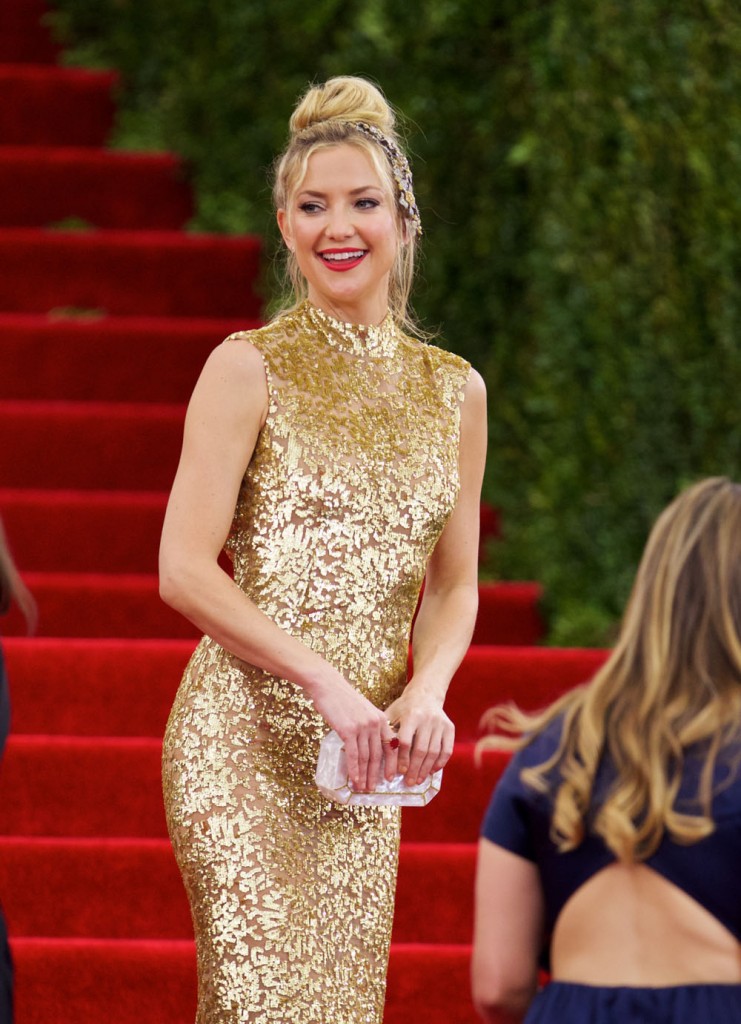 Kate Hudson came to the Met Gala accompanied by Michael Kors. She was in a formfitting Michael Kors gown with a gold sequin pattern, high neck and slight fishtail. I appreciate that she didn't go for Versace as she has at past events (see J.Lo). We know she has a killer figure, and it seems like strategically sheer and cutout dresses were overdone this year. This has the illusion of being a nude dress under the sequins without actually being see through. Her messy bun updo and jeweled floral headpiece are a nod to the theme without overdoing it. I love this look.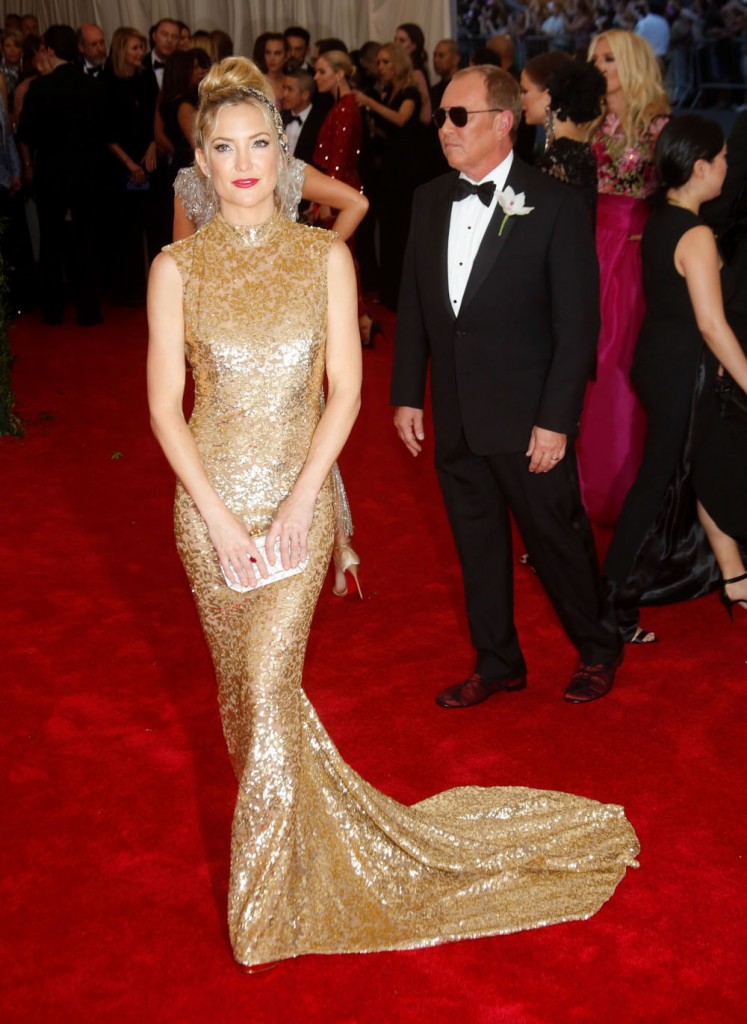 Maybe Kors phoned it in for everyone except Kate because Elizabeth Banks had one of the most disappointing looks of the night. She was also in Kors, in this bright blue cutout number that looks like so many other dresses we've seen. Nothing really fit the theme and her styling is more suited to the Grammys than this event. Banks usually brings it and she loves to take risks so this seems out of character for her.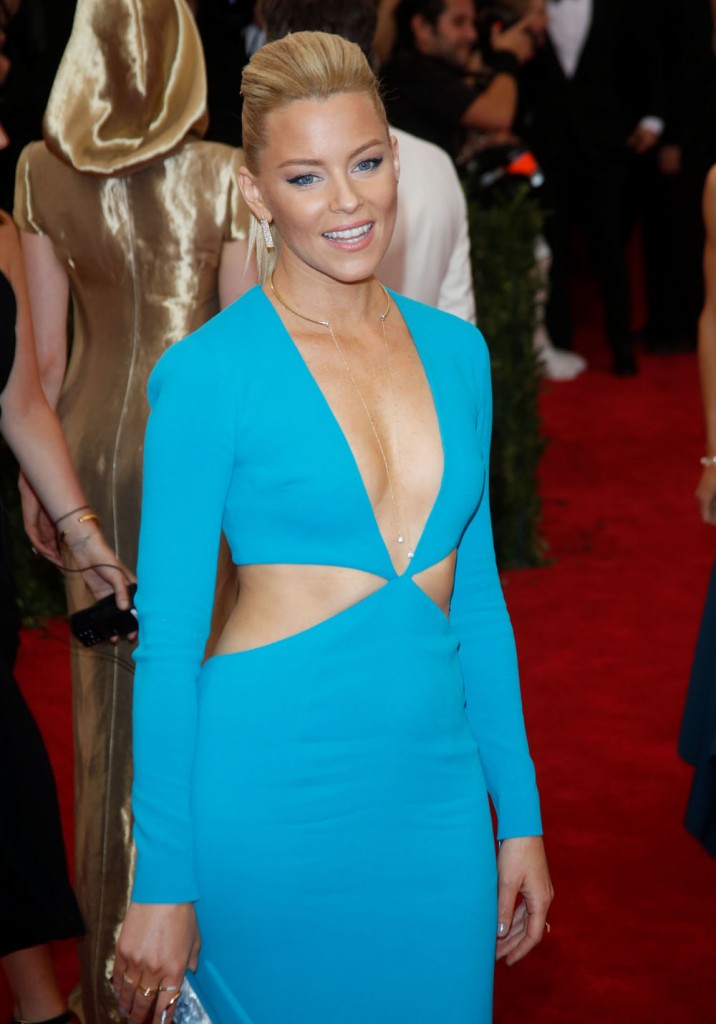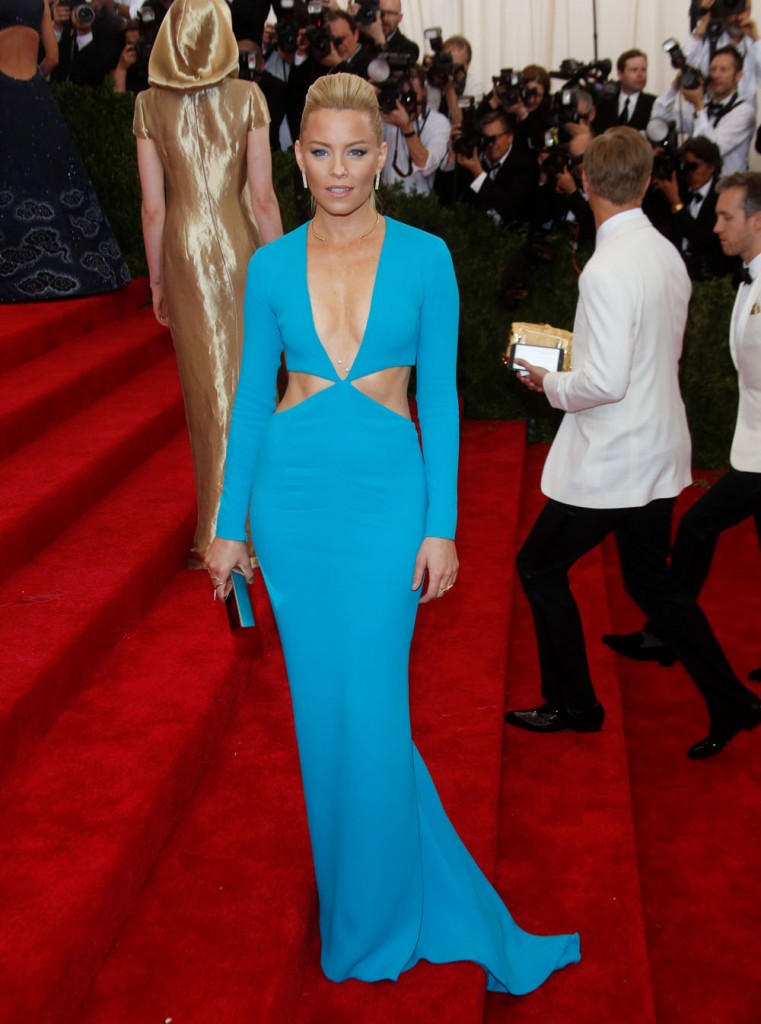 Hailee Steinfeld, 18, was also in Michael Kors, in a crimson gown which had little to do with the theme apart from the color. At least her dress is grand enough for the event. Her gold jewelry is impressive too.
Candice Swanepoel was in what looked like a sexier variation of Kate Hudson's gown, which was also Michael Kors. In contrast to Hudson, you could sort-of see through Candice's gown to her nude undies. Candice's gown was also tighter and lower cut. She looks incredible but again, where's the theme?
I'm wrapping up with Grace Coddington here, who was in a silk Michael Kors pajamas. At least the print is asian inspired. She should have carried a cup of tea with her. Coddington, 74, is the creative director of Vogue and she wasn't the only one on the red carpet in her jammies. J. Crew's Jenna Lyons also wore pajamas.
photo credit: WENN.com and Getty Images