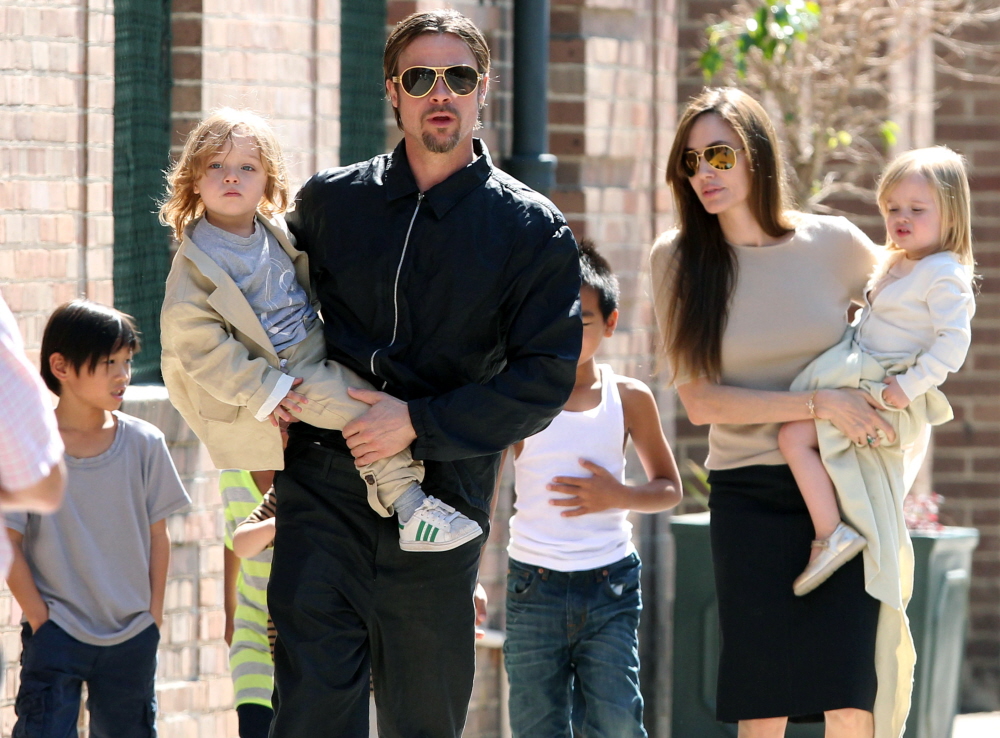 Angelina Jolie and Brad Pitt own a lot of property all around the world. Brad's real estate holdings in LA alone are quite extensive (mostly in Los Feliz and Malibu), plus I think he still owns a place on the beach in Santa Barbara, CA. At one point, Angelina owned a big farmhouse in the English countryside, but I'm pretty sure she sold it. Plus, she owns a huge swath of land in Cambodia, most of which was given over to a charity-run nature preserve. They also own the huge Chateau Miraval in the South of France, complete with a running vineyard (which produces an award-winning rosé). And they also have a big mansion in New Orleans. Brad bought the family home on the French Quarter about a year after Hurricane Katrina. They've stayed at the NOLA home, off and on, throughout the years, although not much lately. So, it's not a huge surprise that Brad and Angelina have decided to sell.
Laissez le bon temp rouler no more! Brad Pitt and Angelina Jolie are placing their New Orleans mansion on the market, asking a cool $6.5 million for the 7,645-square-foot digs. The Hollywood royal couple purchased the home back in 2007, a year after Hurricane Katrina devastated the city and surrounding areas. The Pitt-Jolie clan made headlines for their philanthropic efforts to rebuild the area, and have since spent generous amounts of time there to help with construction efforts, film flicks and just enjoy NoLa's charm.

As for their French Quarter residence, the historic home boasts exquisite details like Venetian plastered walls, custom marble fireplaces and a grand spiral staircase. Don't think the home—built in the1830s—doesn't come with plenty of Pitt-approved updates though. Since purchasing the mansion for $3.5 million, the 51-year-old actor has poured ample architectural upgrades into the 5-bedroom, 3.5-bathroom house.

With the Jolie-Pitts being the hush-hush folks they are, no interior photos are available of the stunning residence. But use your imaginations: This classic property probably qualifies as an Architectural Digest-worthy hotspot.

Pitt maintains his Make It Right foundation in the Big Easy to revamp homes in the 9th Ward with eco-friendly makeovers, and he's also made time to film quite a few movies in town. Interview with the Vampire in 1994 and 2008's The Curious Case of Benjamin Button rank as two of his most noteworthy New Orleans-filmed flicks, and even this spring Pitt's been spotted shooting the upcoming The Big Short in the jazz-loving locale.
[From E! News]
http://www.eonline.com/news/654079/brad-pitt-and-angelina-jolie-are-selling-their-new-orleans-mansion-for-6-5-million-get-the-scoop
Brad also filmed Killing Them Softly in NOLA, and he produced 12 Years a Slave, which was mostly filmed in Louisiana. So, The Big Short is actually the fourth major film project Brad brought to Louisiana post-Katrina. Plus, his heart was in the right place with the Make It Right Foundation, although MIR NOLA has had some stumbles and some wasted money as a foundation. I wonder why they're selling? Is it just an issue of "we're really not in New Orleans that much anymore"?
Here are some photos of the Jolie-Pitts in NOLA back in 2011.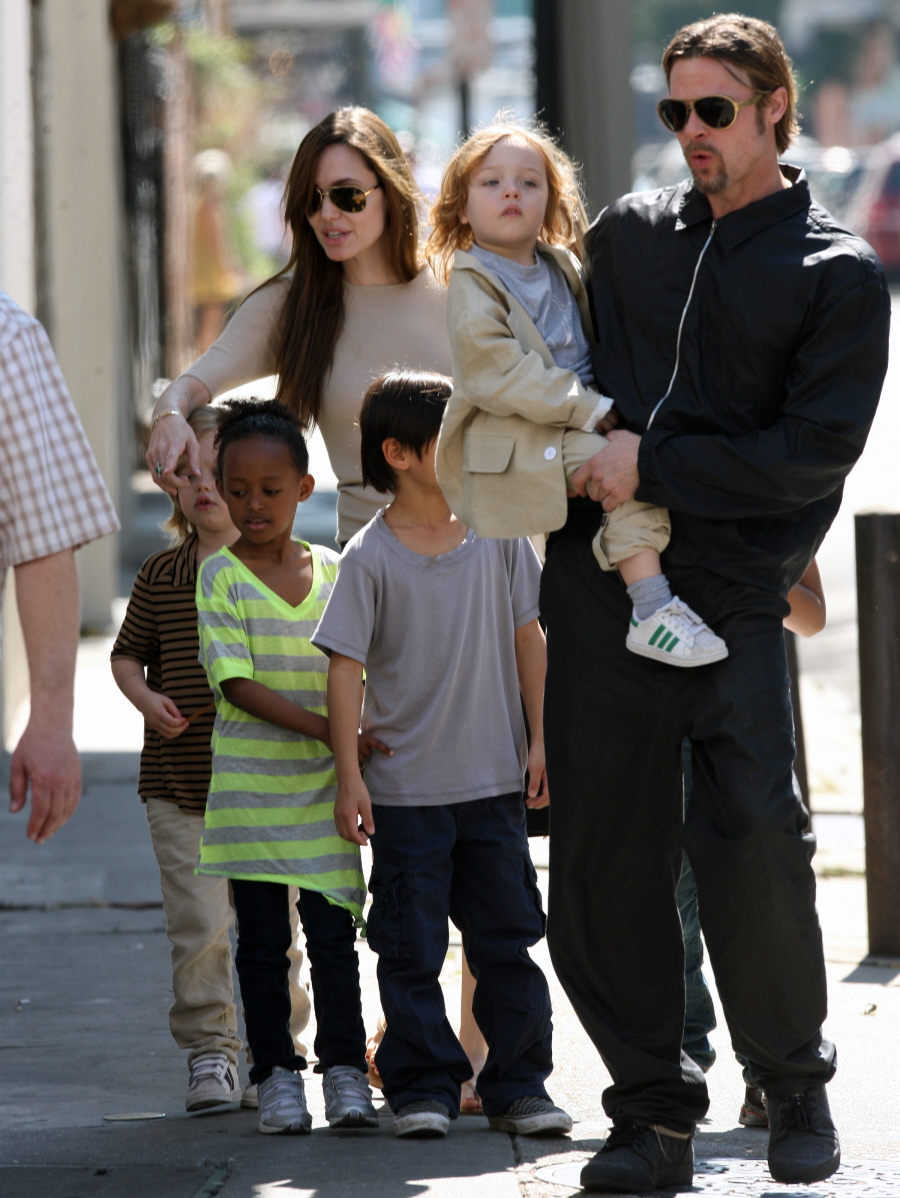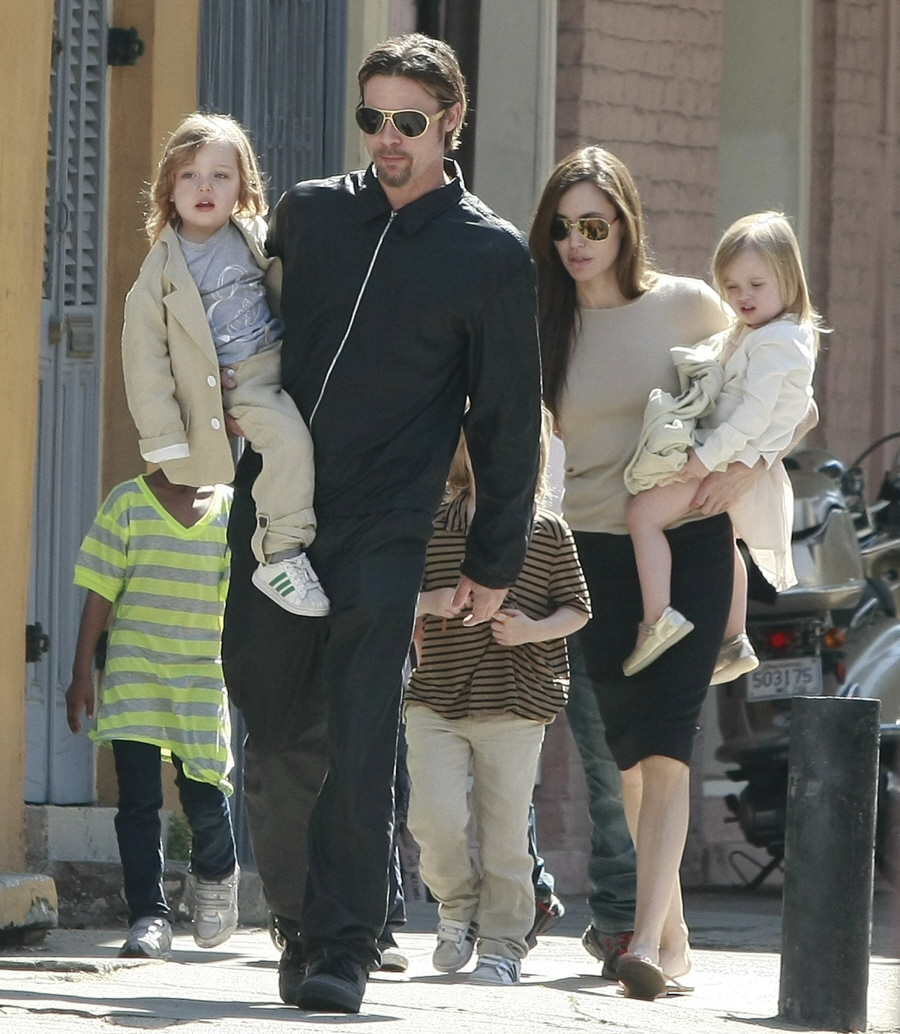 Photos courtesy of Fame/Flynet.