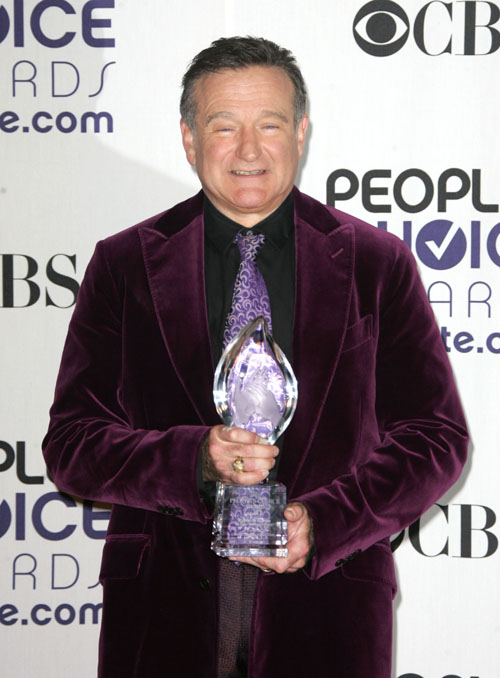 Robin Williams recently experienced chest pain and shortness of breath on his first stand up tour in six years, causing him to be admitted to the Intensive Care Unit. Robin underwent heart surgery on March 13th, and his rep (and his doctors) describe the operation as successful, and expect him to make a full recovery.
In a statement from Williams's rep, Mara Buxbaum, the Ohio clinic staff cardiothoracic surgeon, A. Marc Gillinov, M.D., said, "Williams's operation went extremely well, and we expect him to make a full recovery."

The procedure, which took 3½ hours, "was conducted to replace his aortic valve, repair his mitral valve and correct his irregular heartbeat," said the doctor – who termed Williams's heart "strong" and foresaw no limitations insofar as his patient's future physical activities.

"A couple hours after surgery, he was entertaining the medical team and making us all laugh," according to Gillinov.
What great news! Robin Williams in only 57, and although his parents were long lived (his mum was 79 and dad was 81 when they passed) his brother died of complications from heart surgery in August 2007, so this surgery must have been scary for Robin, as it would be for anyone. His brother is said to have been 'older' than Robin but there's no source that gives his exact age.
Robin has a history of cocaine addiction during the late 1970's and early 1980's, the catalyst for giving up the drugs was the birth of his son Zak in 1983. In 2006 Robin slipped off the wagon and entered rehab for alcoholism. He has also recently gotten divorced from his wife of 19 years, so I guess all of these recent events could have had an accumulative effect on his health.
According to his rep, Robin will pick up his Weapons of Self-Destruction tour in the fall. This is great news and we're looking forward to hearing confirmation that he is well enough to work again.
Robin Williams is shown at the People's Choice Awards on 1/17/09. Credit: Sarah Cullen/Fame Pictures