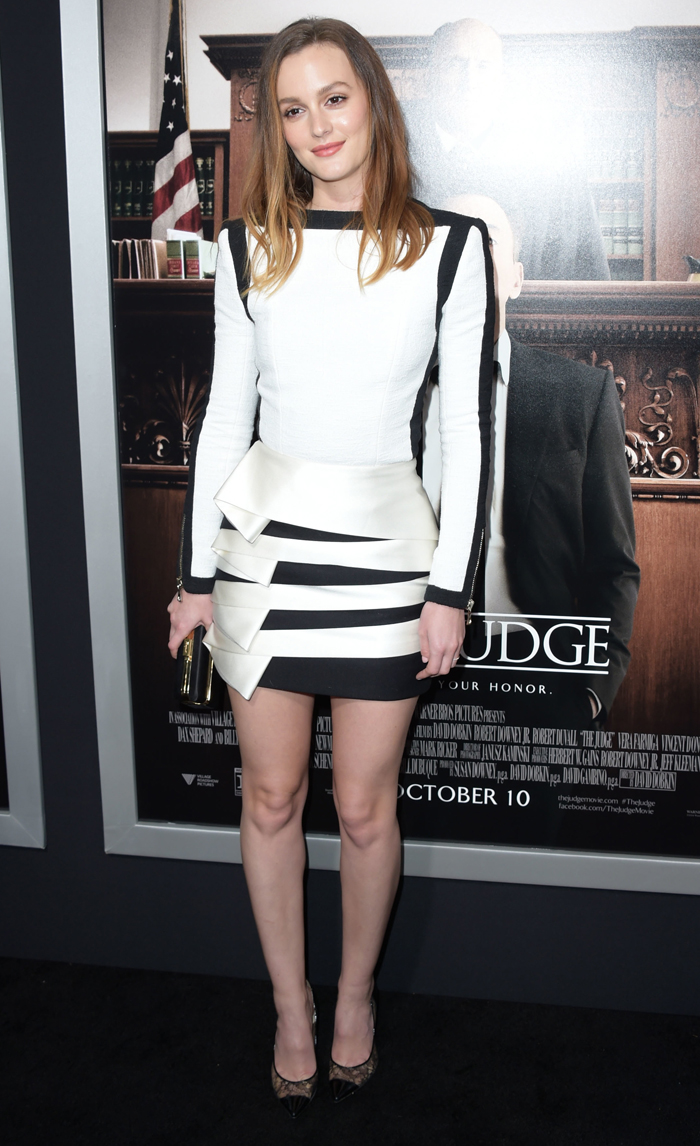 Leighton Meester has been married to Adam Brody since last February after a low-key engagement. She leads a drama-free public existence. But since Leighton's making the move from acting to music, some of her lyrics will inevitably reflect life. She hasn't pulled a full-on Taylor Swift, but Leighton previously admitted to Us Weekly that her album (Heartstrings) was inspired by a "stupid breakup."
Leighton recorded the album after a few years had passed, which gave her perspective. Whereas at the time, she felt like "Screw you, I don't care about you anymore, and it's not going to happen! Joker." That little detail at the end makes me believe Leighton was talking about Sebastian Stan. They hooked up during Gossip Girl, and Seb is known to be very obsessed with Jack Nicholson and The Joker. When these two broke up, the gossip genie spread the word that Leighton did the dumping. In a new interview with Vanessa Bayer (SNL), Leighton reveals that she has always been the dumper, never the dumpee:
When it comes to love, Leighton Meester has never been given the ax.

While chatting with Vanessa Bayer in a funny edition of Sound Advice, the former Gossip Girl star shared the not-so-shocking dating tidbit.

"I've never really been dumped, I guess, but I've been hurt," she tells outlandish media coach Janessa Slater, played by Bayer. "Not really, but the more heartbreaking thing is I've just stuck it out for a really long time."

However, Slater hasn't had the same luck when it comes to dating men.

"People have pulled on my heartstrings and I know what that's like and it's just hard for me to believe people have ever pulled on yours," Slater suggested. "I tend to think that women who are naturally beautiful don't experience life."
[From Page Six
I don't really "get" Bayer/Slater's interview style (it seems so awkward, not funny as intended). You can watch the interview here though. Do you buy that Leighton has never been dumped? It's pretty important to experience both the dumper and dumpee perspectives in life. But if no one ever dumps you, it's hard to get the ball rolling in that direction. Yes, it is a little humblebraggy to talk about never being dumped.
Leighton does recognize that she's stayed in certain relationships too long, past the point of happiness. Is that worse than getting dumped? I think it's tragic to keep wasting time when you know a coupling isn't working. Leighton seems really happy with Adam Brody now, but I'm still a Sebastian fangirl. Any excuse to post photos of him will do.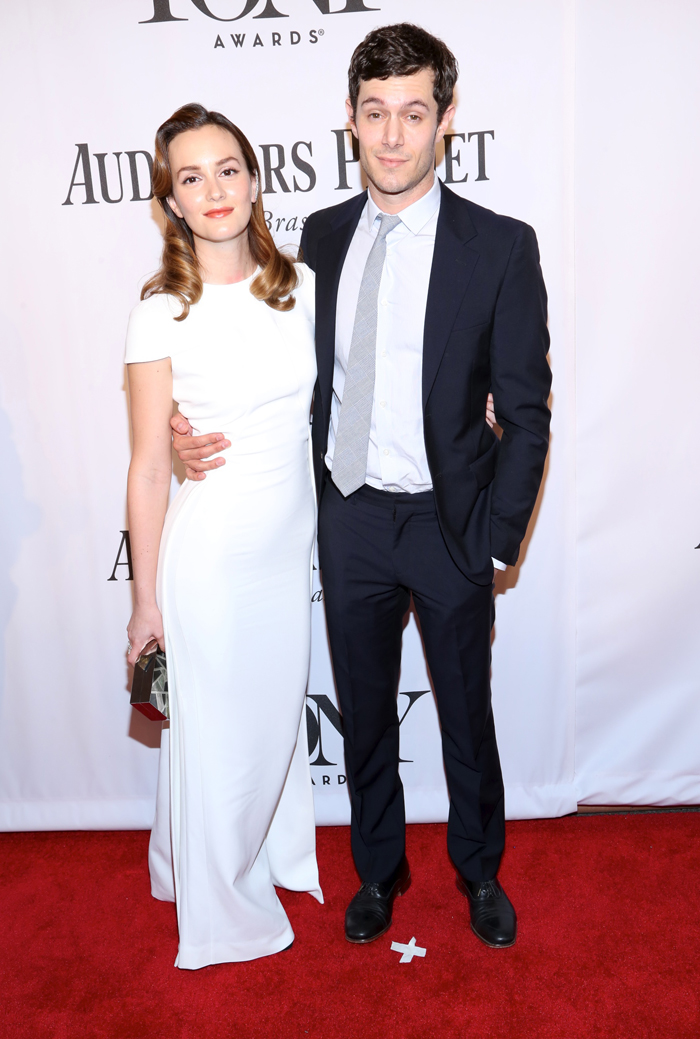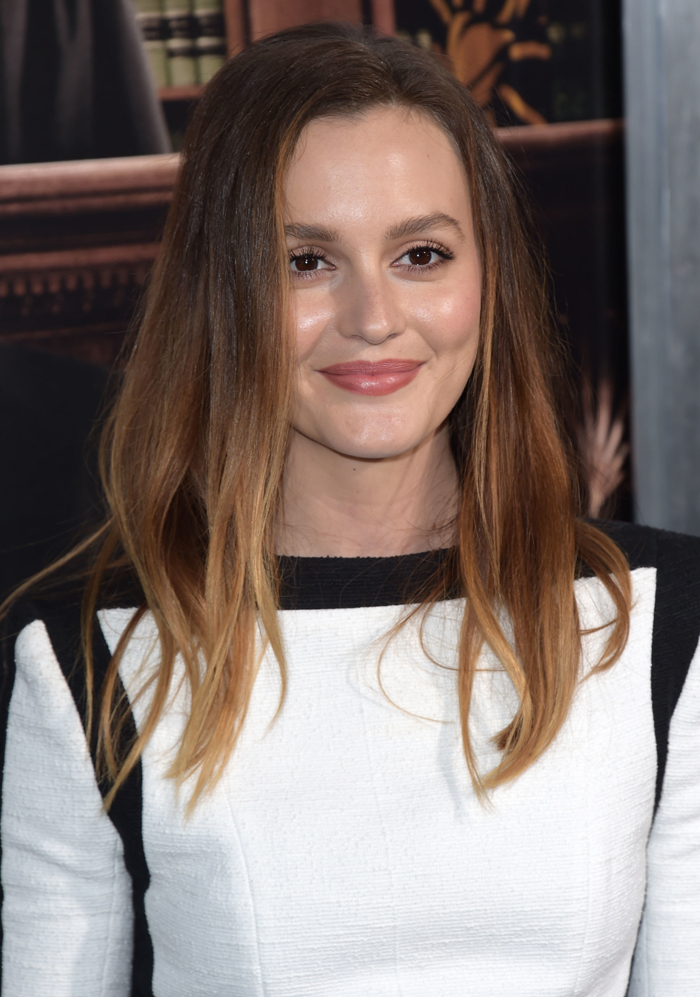 Photos courtesy of WENN