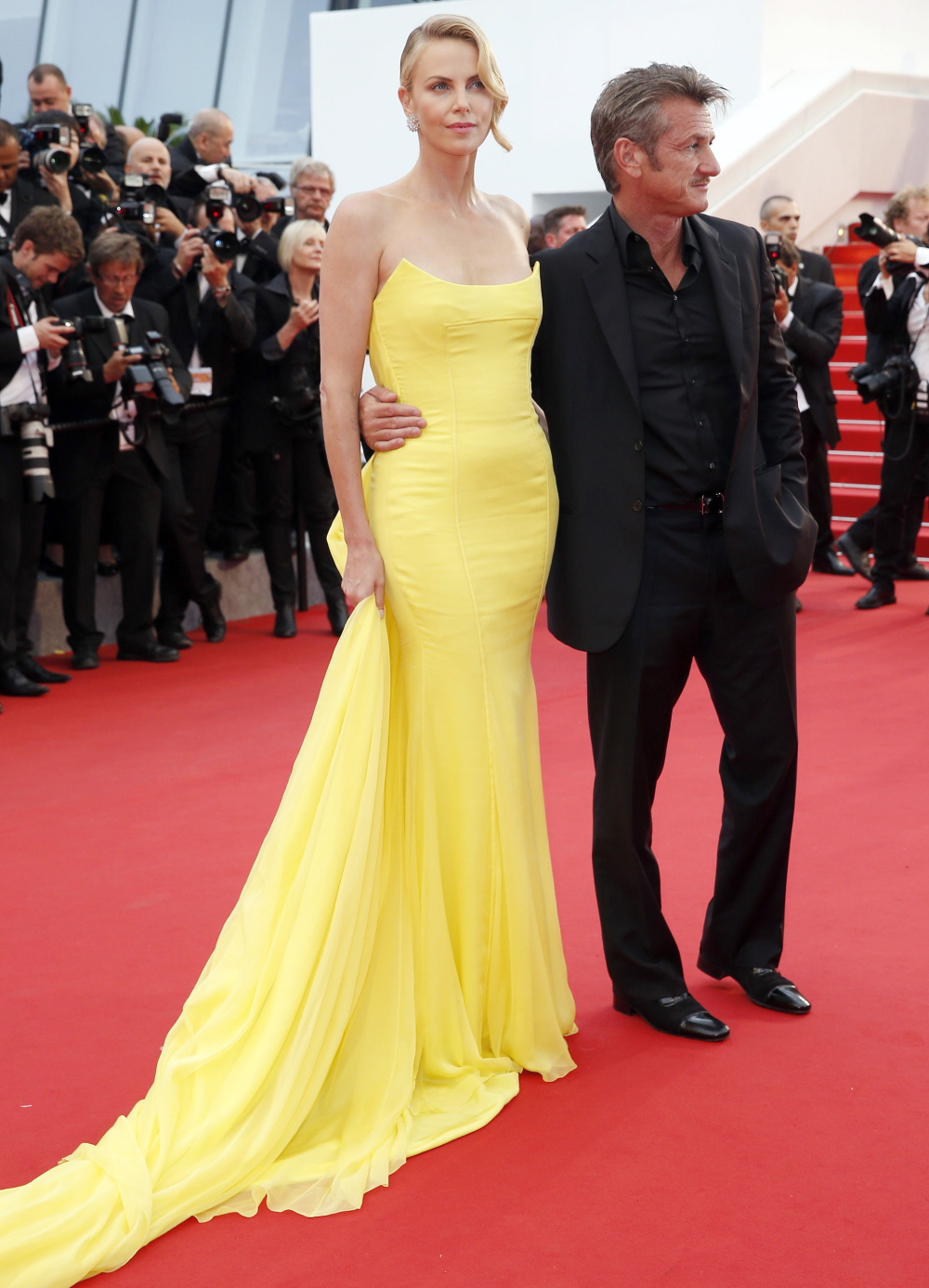 Charlize Theron brought her boyfriend to the Cannes Film Festival premiere of Mad Max: Fury Road. Because they are now that couple. Part of me thinks it's actually a little bit sweet: Sean Penn is 54 years old and he's finally found a girlfriend who makes him want to travel halfway around the world just to walk on her arm. I've already seen a lot of people compare these photos to the many photos of Brangelina walking the Cannes red carpet over the years. I can kind of see that, although for me the Jolie-Pitts will always be more compelling than Theron-Penns.
The first thing I thought when I saw these photos? Angelina in Ungaro at Cannes in 2007. Remember that? A diva in canary yellow in the South of France – it works. I would even say that Charlize looks better than Angelina in canary yellow. Charlize's dress is Dior, of course. I like the back of the gown more than the front – it feels like the front should look smoother? Why are so many Dior looks these days so poorly tailored? Charlize's diamond earrings are Chopard. Good earring choice. But Charlize usually accessorizes well.
There was a pronounced lack of Tom Hardy photos actually on the red carpet. Like, he doesn't seem to have posed solo for very long, but he did go to the steps to pose with the cast. Once again, he sort of looks short next to Charlize. Poor Tom. Still… so very hot.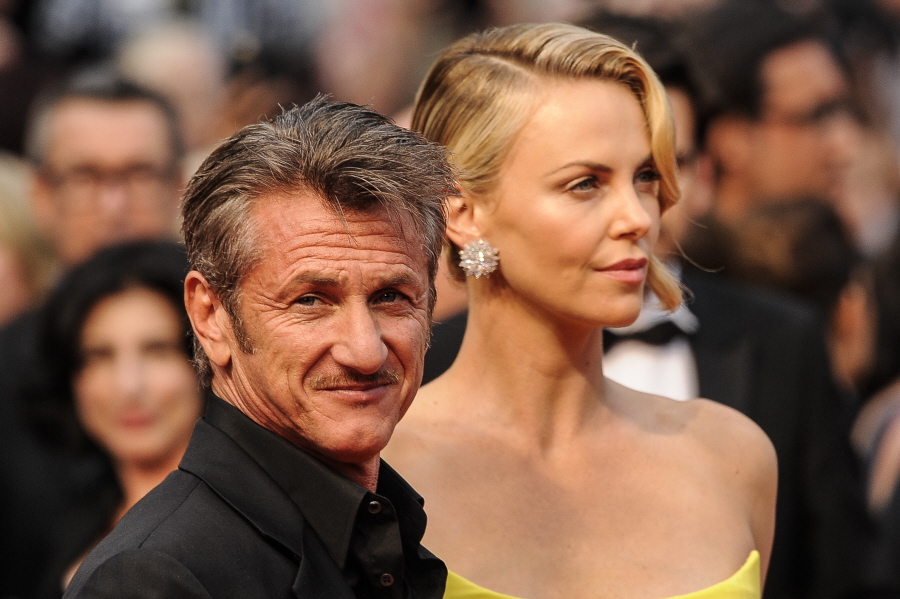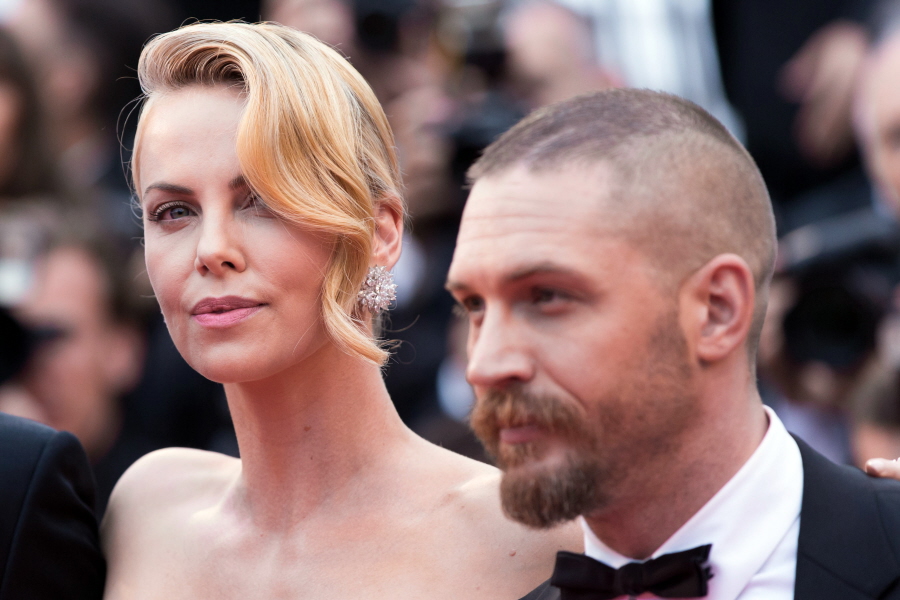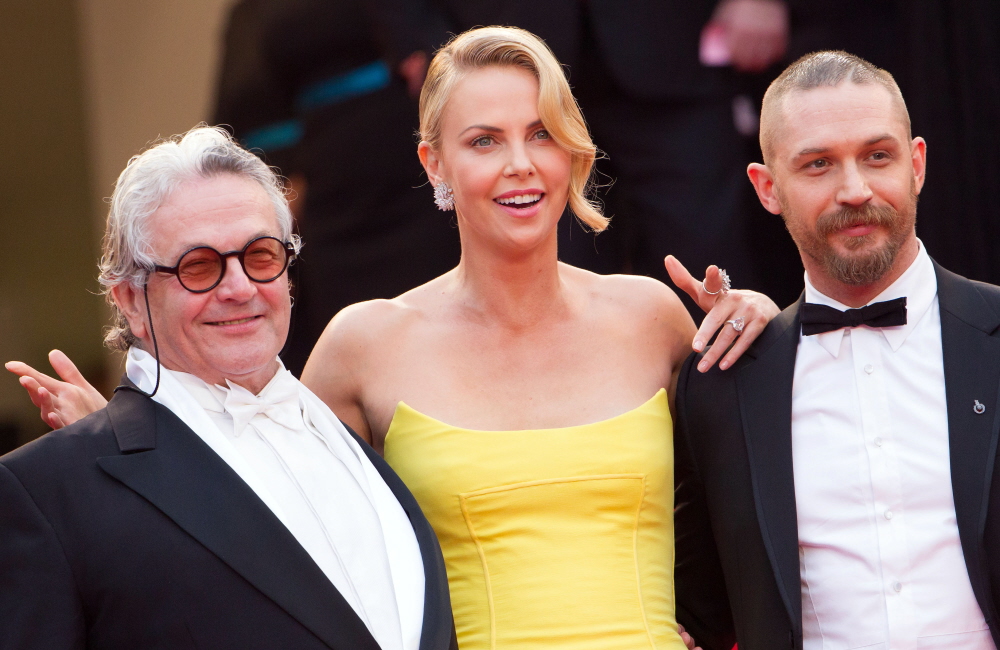 Photos courtesy of Fame/Flynet, Joe Alvarez, WENN.