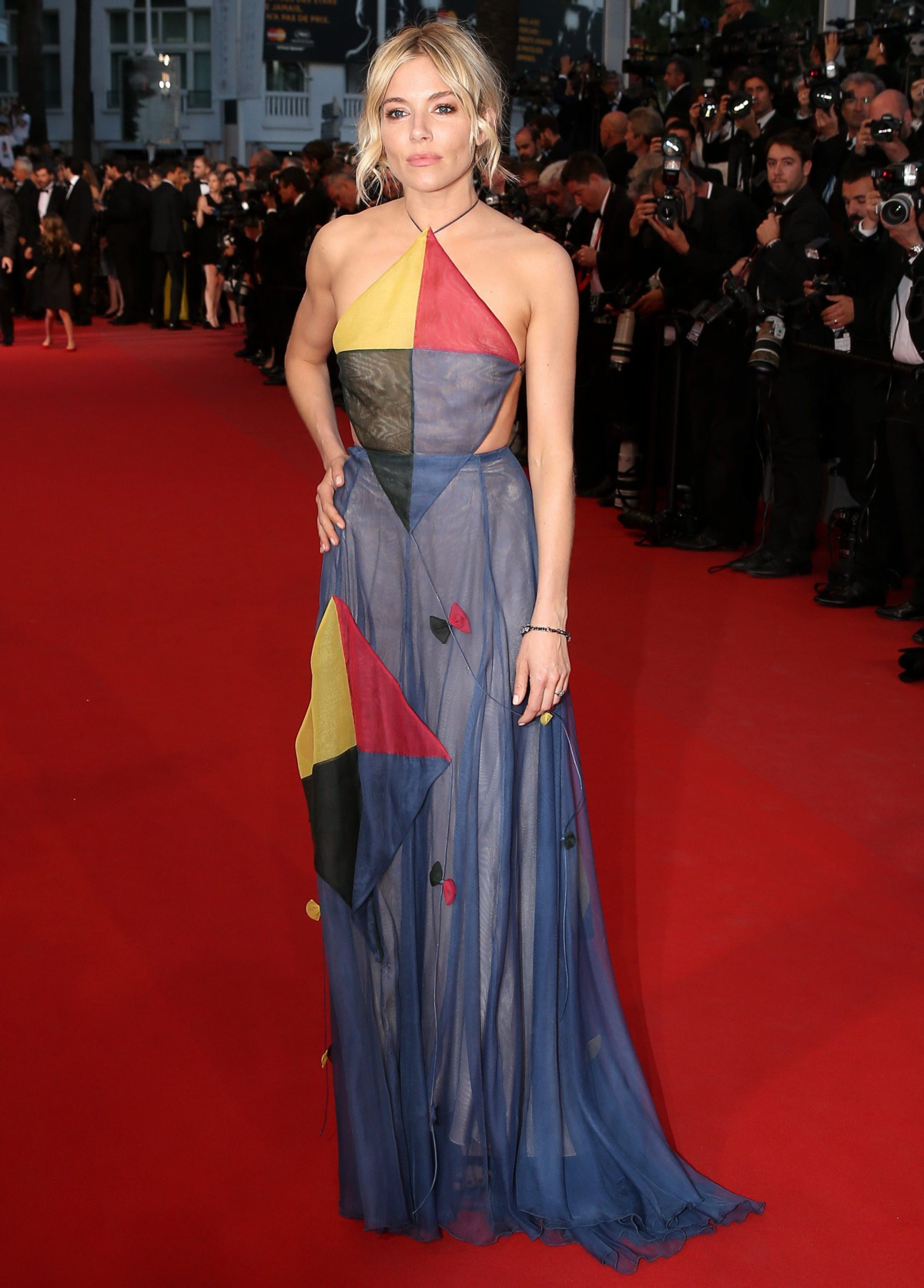 Here are some random fashion photos from the Cannes Film Festival this weekend. These are photos from the multiple premieres, including the premieres of Mia Madre, Sea of Trees and more. Let's start with Sienna Miller – Sienna is a judge this year, and many of us were expecting Sienna to fulfill the "fashion girl" requirement that the Cannes judges panel seems to have every year. So far, Sienna has been a big disappointment, no moreso in this absolutely awful Valentino gown. I guess it's supposed to look like a kite? But it just looks like cheap patchwork. Sienna's styling has been pretty bad too.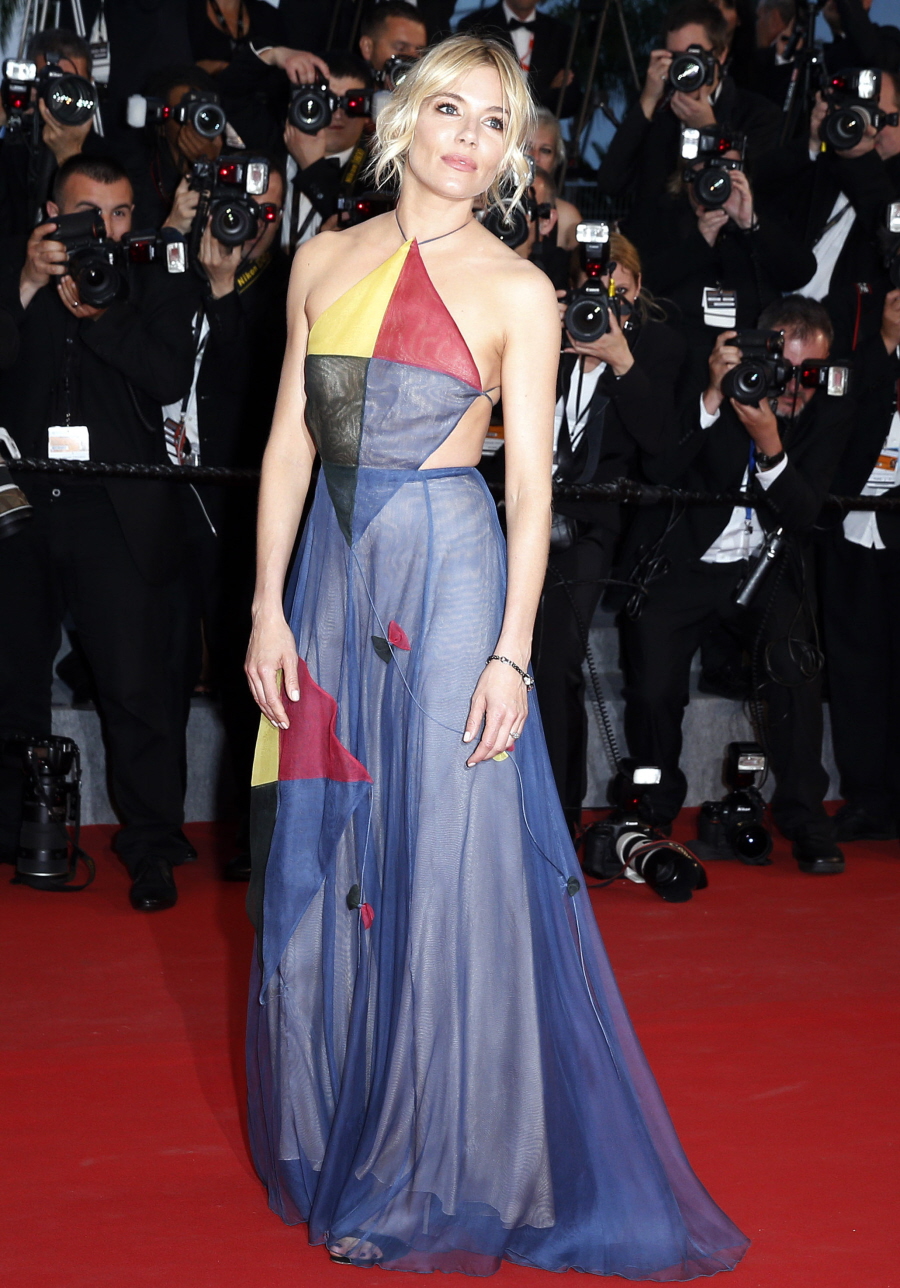 Li Bingbing is my favorite of this group. She wore this Zuhair Murad Couture Spring 2015 gown which is absolutely perfect for Cannes. It's big, it's pretty, it's beautifully tailored and she looks great in it. Yay!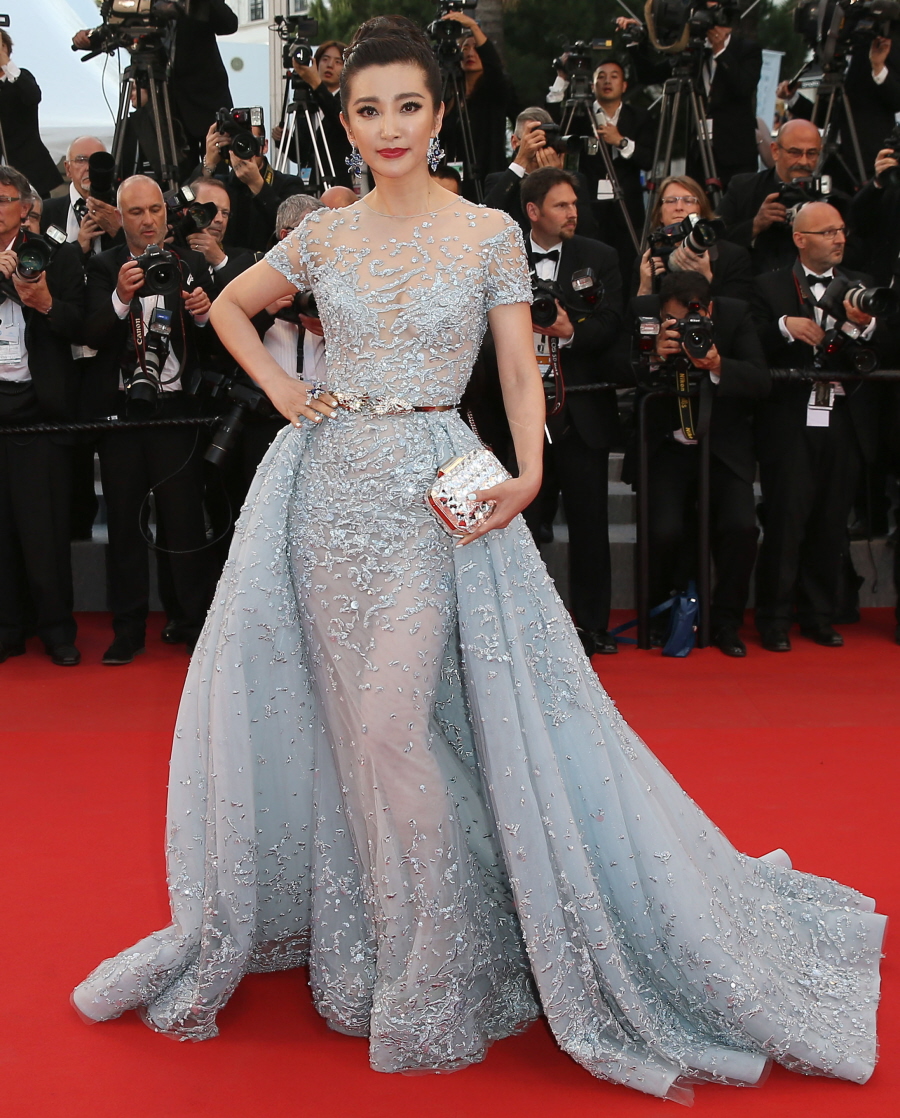 Noomi Rapace in a rather striking gown (ID unknown). She's part of the jury for Un Certain Regard and she was just announced as the lead in a Maria Callas bio-pic, which is an excellent choice. Yay for Noomi!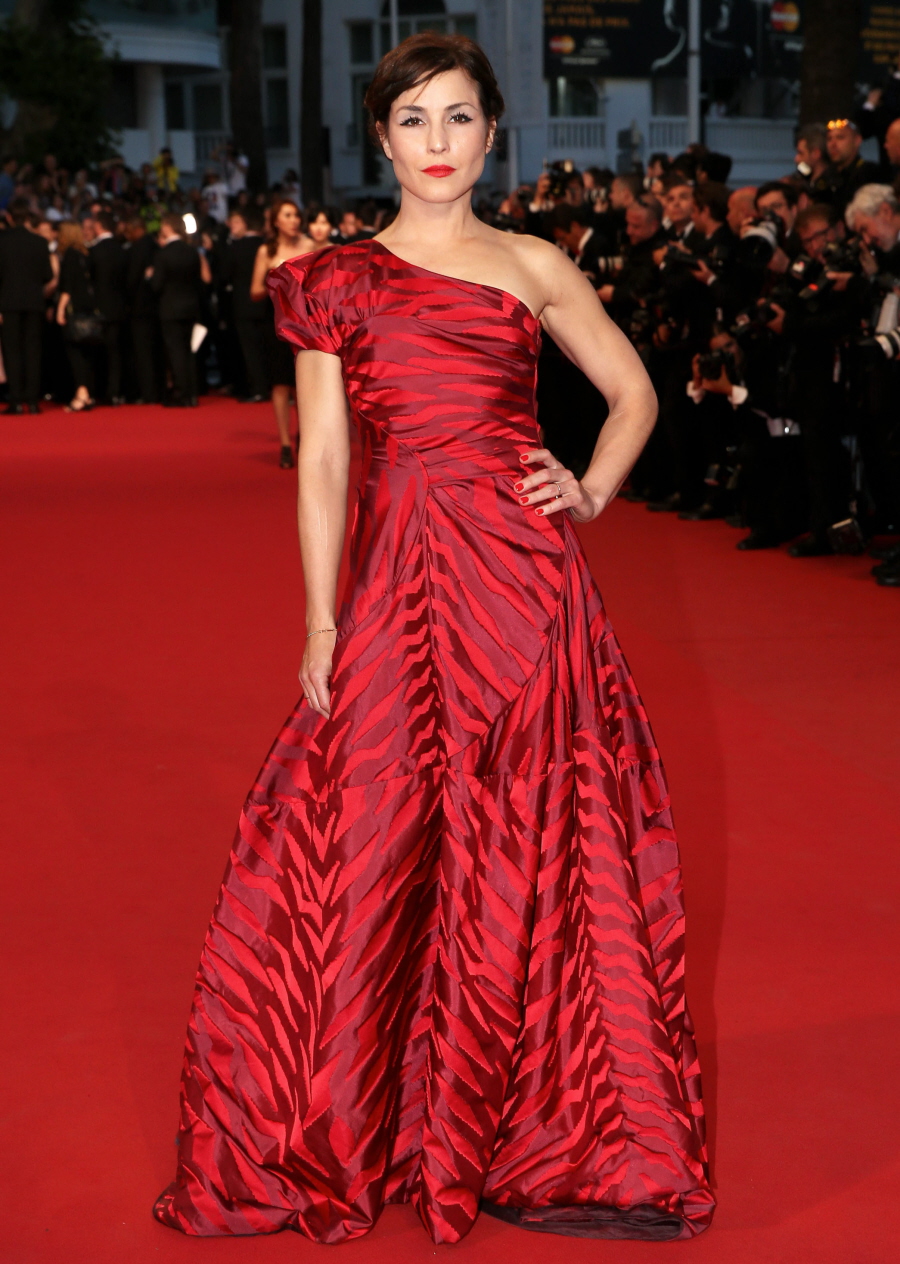 Sonam Kapoor in Ralph & Russo Couture – eh. Blue is my favorite color but I have an aversion to these shades of electric blue. They look cheap to me. The design is major drama though and it looks like fun.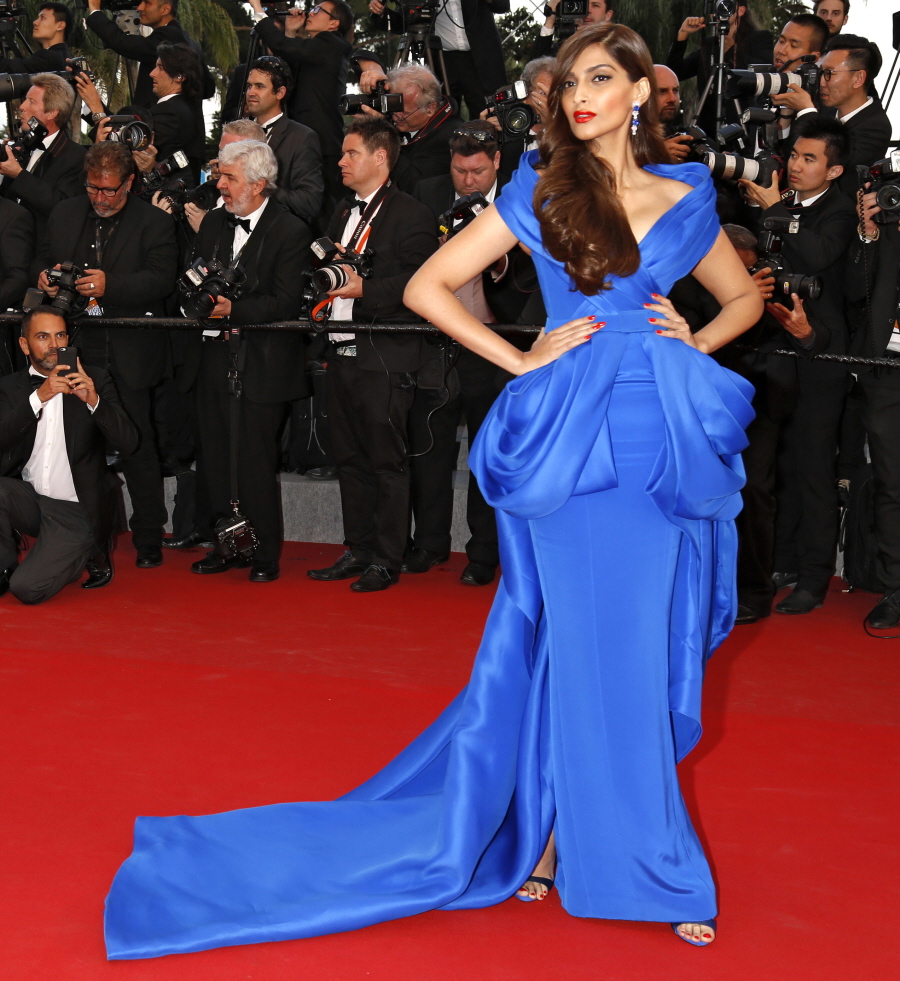 Natalie Portman in Christian Dior. Dior is doing twee ikat prints now? I think this was a bad choice for Natalie, but she's been making some really awful fashion calls lately.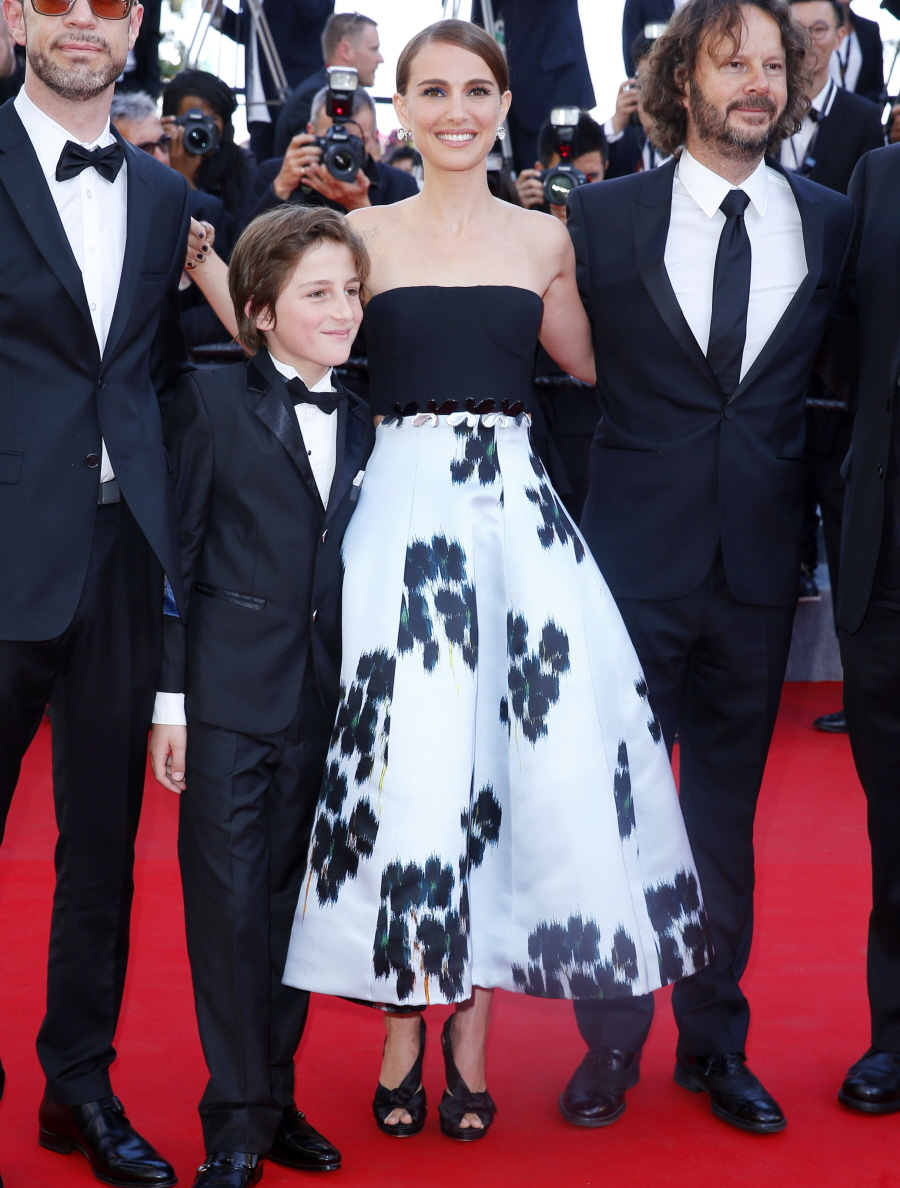 Natasha Poly in custom Michael Kors… Kors has been doing a lot of '70s inspired stuff and if I'm being honest, I could see how it would be cool to have a liquid gold caftan or something. But this is trying too hard to be a modernized '70s vision. It should have been longer.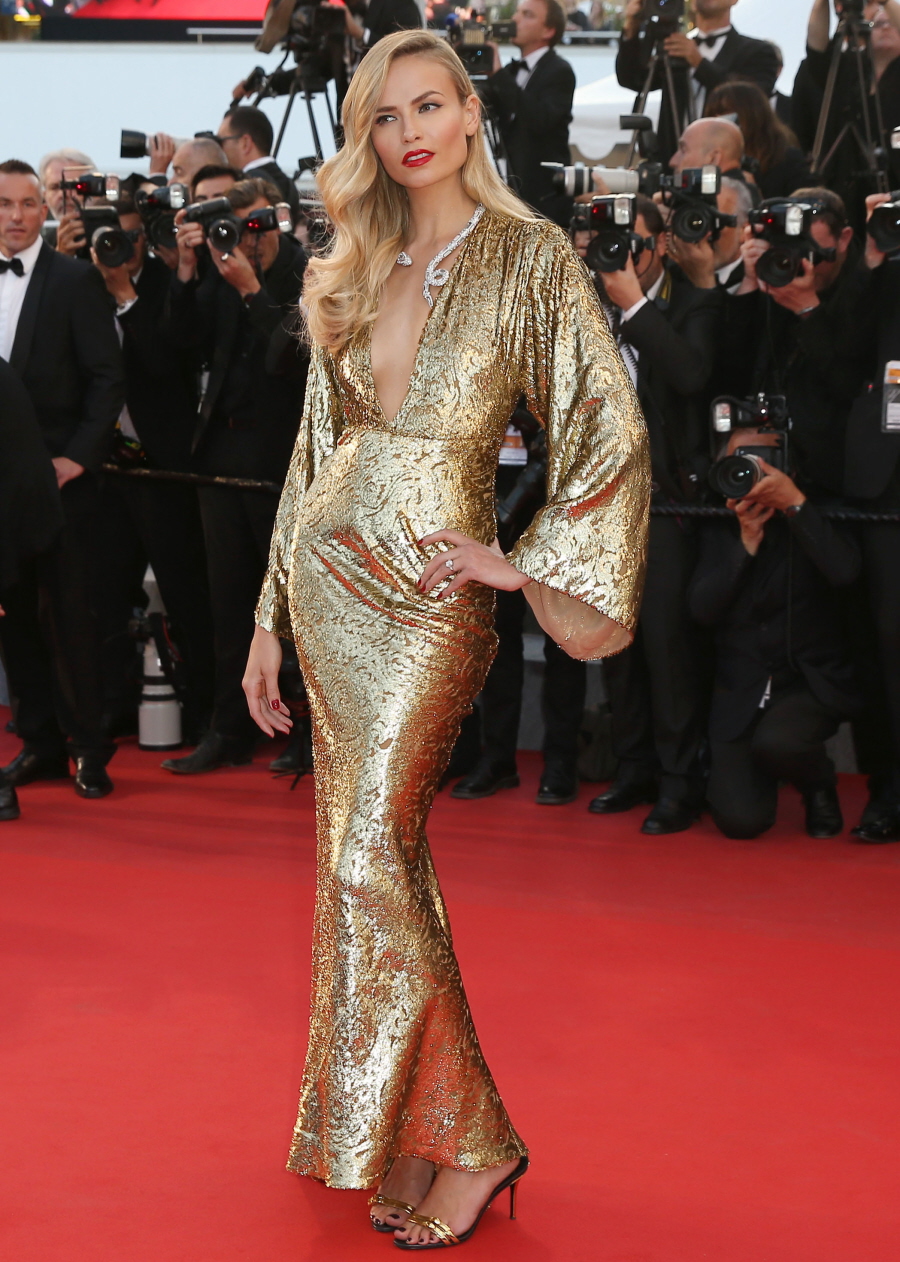 Jane Fonda in Atelier Versace. Same kind of questionable blue as Sonam Kapoor. Imagine how great this would have been in a pale blue.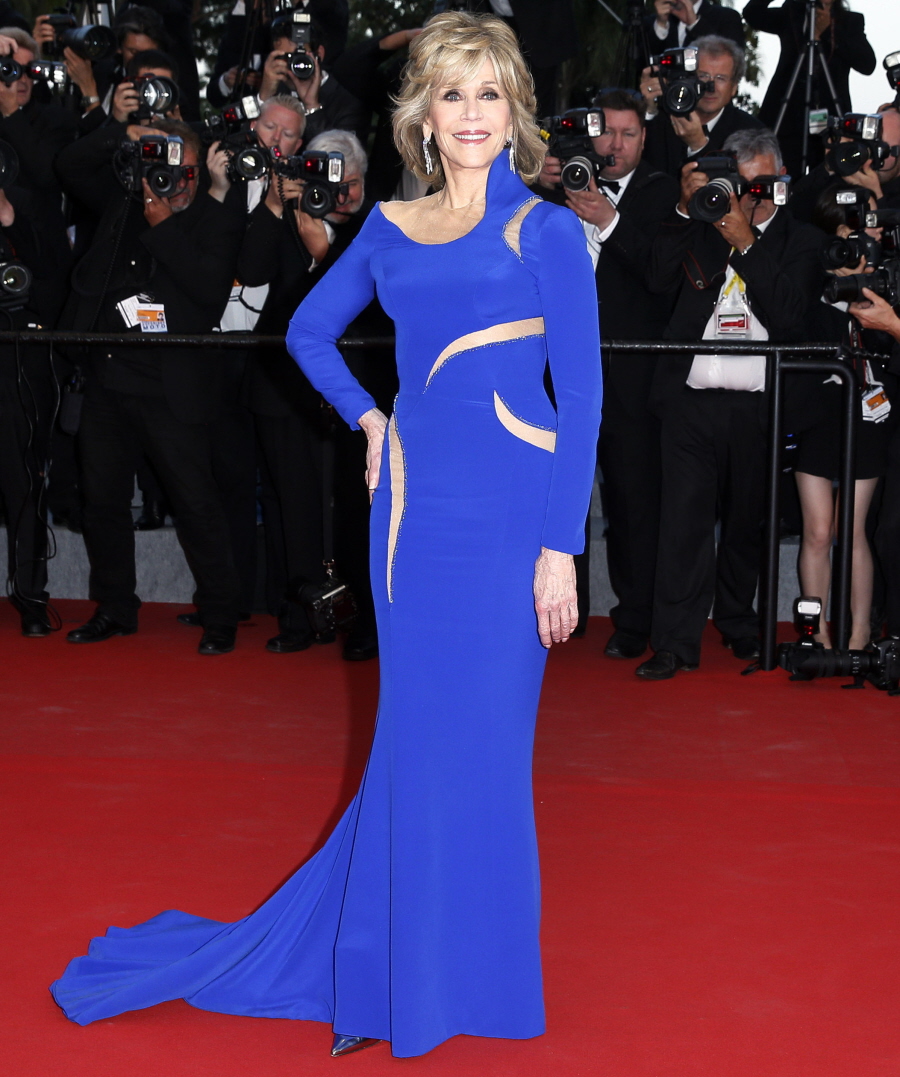 Andie MacDowell in a Ralph & Russo Spring 2015 Couture wedding gown. I don't get it? Why come to Cannes if you're just going to wear a wedding gown?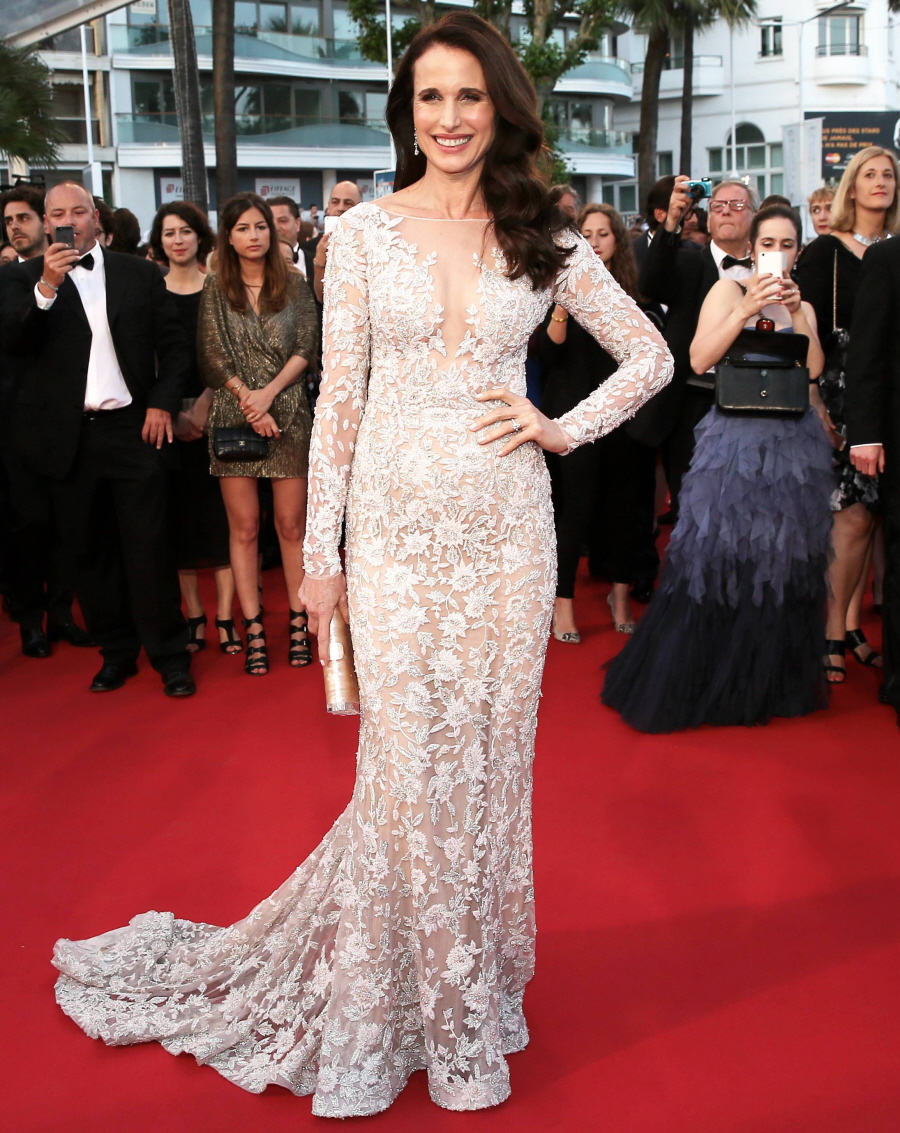 Photos courtesy of Fame/Flynet and WENN.