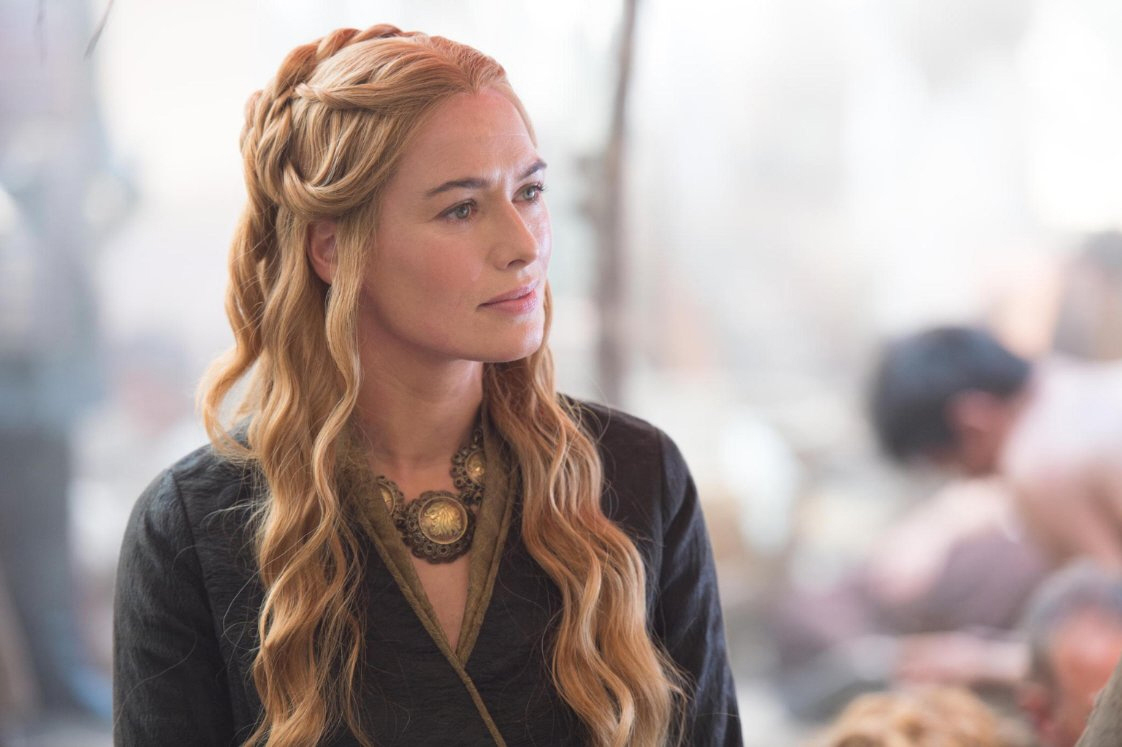 SPOILERS for last night's episode of Game of Thrones, "Unbowed, Unbent, Unbroken"
A few episodes ago, I said I liked how gothic-horror this season had turned out. Yeah, but now I'm kind of over it. Don't get me wrong, I could probably watch an entire hour of Arya washing dead people, hanging out in the tower of faces (or whatever) and playing the game of faces with Jaqen H'ghar. But the rest of it? Ugh. Alright, let's get to it.
Cersei is short-sighted. I don't really understand Cersei's endgame here, but maybe that's the point. Cersei has no endgame. She's just a spoiled, short-sighted brat hellbent on torturing all of her perceived enemies. And for the moment, all of her enemies are Tyrells. Considering the Tyrells – before this season – were basically the only major family in Westeros legitimizing the Lannister hold on the throne, it seems counter-intuitive for Cersei to be doing all of this just because A) Margaery Tyrell smirks and puts Cersei in her place and B) Cersei didn't want to marry Margaery's gay brother. Basically, I can't wait for Cersei to fail and fail HARD.
Littlefinger is plotting. But what is he plotting? He told Cersei that he had found Sansa and that Sansa is in Winterfell, and that Cersei should send troops to the North but only after Stannis and the Boltons had fought their war. Littlefinger is a master manipulator and I have no doubt that he's war-gamed this all the way through, but I just don't know what the final plot will be.
The High Sparrow isn't playing. I mean, arresting Queen Margaery? And King Tommen just sat there looking bewildered. That's another thing I don't get about Cersei's plotting – all she's doing is making her son (the king) look weaker and weaker. Cersei and Tommen both suck at the Game of Thrones (eh?).
Arya is training. As I said at the beginning, I could pretty much watch Arya's storylines for a whole hour. Even if she's just washing dead people, I would watch that. The House of Black and White is so beautiful and creepy, and that massive room (The Hall of Faces) with all the faces and candles? It was creepy and magnificent.
Bronn & Jamie's Excellent Adventures. For me, this part of the story was more about Princess Myrcella of Westeros and Prince Trystane Martell. They have a REAL love, you guys. It's not just teenage hormones. They are like the Romeo and Juliet of Game of Thrones. Trystane is a cutie too – they cast a boy who is like Harry Styles and Zayn all mixed together. Well, Trystane and Myrcella are IN LOVE and she's not going to go with her Uncle Jamie because you just don't understand LOVE and *slams door* GOD NO ONE UNDERSTANDS ME. So Jamie and Bronn end up getting into a crazy fight with the Sand Snakes but since everything went down in the Water Gardens, I guess the king saw it go down and he just had everyone arrested. Good plan. Also – there's some concern now that one of the Sand Snakes poisoned Bronn. Just FYI.
Tyrion & Jorah's Excellent Adventures. This part made me question what I know about Greyscale. It's passed through skin, right? Because Jorah made physical contact with a few characters and now they all have Greyscale? Or not. Jorah and Tyrion were taken by pirates, but only after Tyrion basically talked and hustled his way out of having his head chopped off. Now the pirates will take Jorah and Tyrion straight to the fighting pits, I guess? And then the pirates have to find a "c—k merchant" because OMG. Best line of the night, right? "The dwarf lives until we find a c–k merchant."
Sansa gets married. By the old gods and the new, I really wish Sansa Stark had not been brutally raped on her wedding night. GoT writers and producers decided that Sansa would marry Ramsey very quickly at Winterfell. Then they decided Ramsey would rape Sansa in front of the man she once considered her brother, Theon Greyjoy. I only have one positive thing to say about that scene: Alfie Allen is a much better actor than I previously believed. You could see his humanity, his heartbreak and devastation as Ramsey ripped Sansa's wedding gown from her body. Sophie Turner spoke to Time Magazine and she said she loved how crazy and dark it's gotten for Sansa at Winterfell. Critics are not being so kind though – many are complaining about Sansa's overall "damsel in distress" character arc and I sort of agree with them. We've gotten some glimpses of the strength Sansa could have, so they better deliver.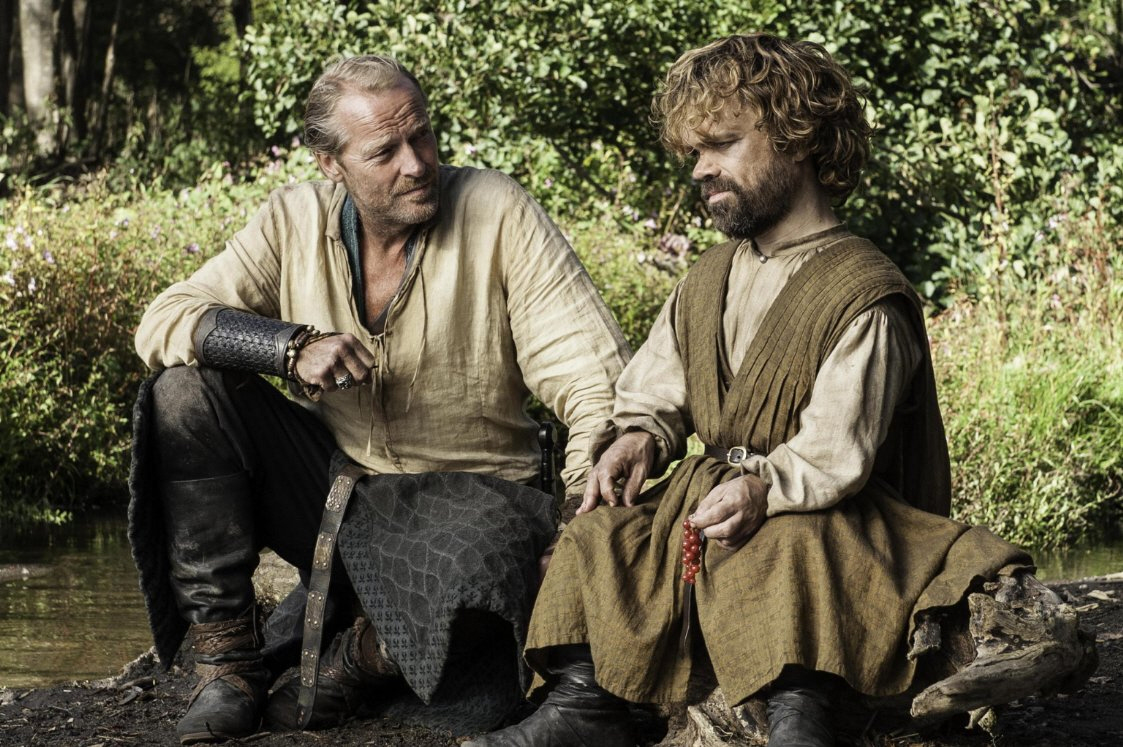 Photos courtesy of HBO/GOT.