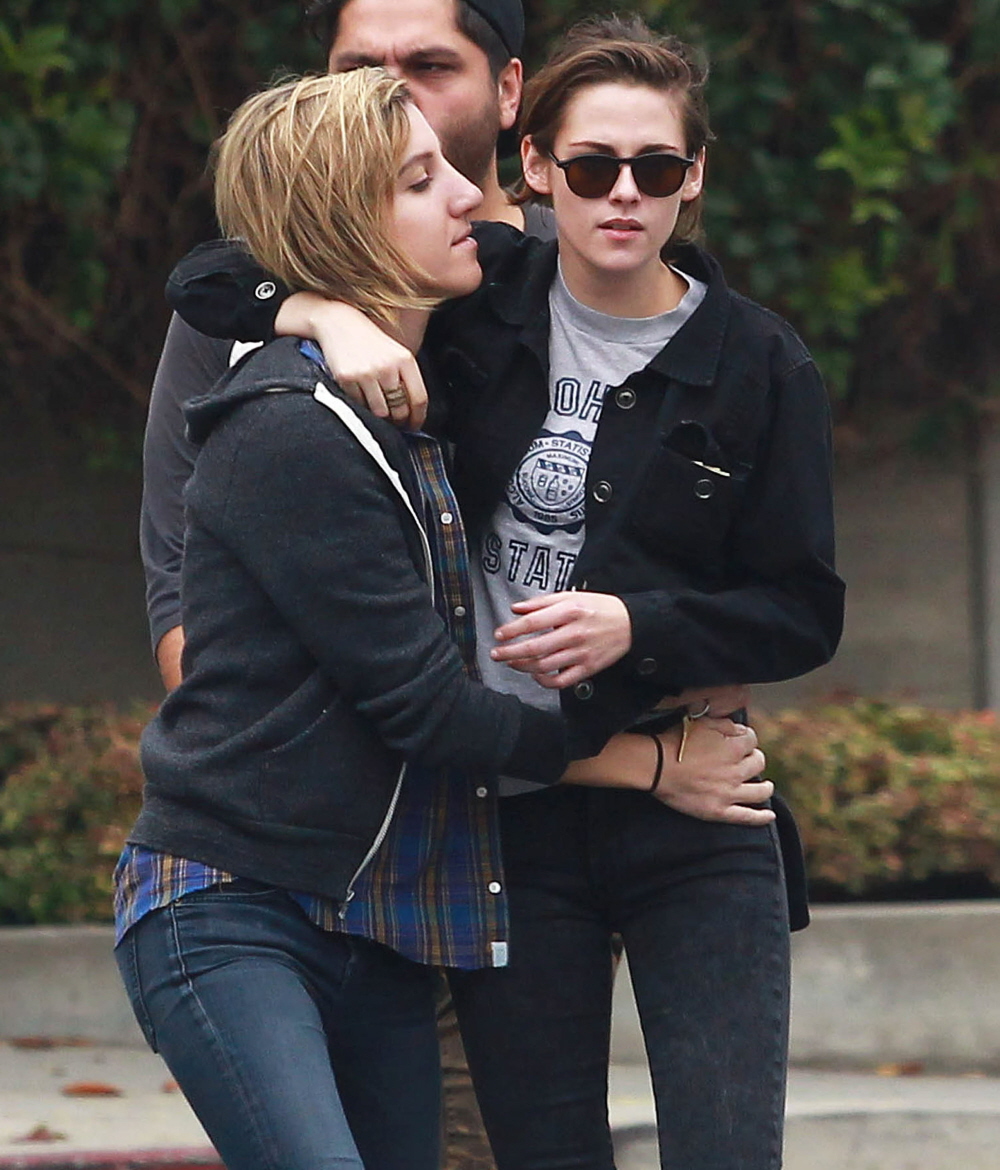 Here are some photos of Kristen Stewart and her girlfriend Alicia Cargile going to lunch on Memorial Day. Fame/Flynet says they were out with friends –I guess one of those friends is the dude behind them. Of course, Fame/Flynet also describes Alicia as Kristen's "live in girl gal pal," because I guess that's less confusing then just saying Alicia is Kristen's girlfriend?
People are also making a big deal about this X17 video of Kristen being asked some really stupid questions at LAX a few days ago. The paparazzi ask her if she's still in love with Robert Pattinson (REALLY?) and if she plans to move to Ireland with her girlfriend now that gay marriage is legal over there. Kristen just ignores everyone and puts in her ear buds. This is the kind of thing that makes me feel legitimately sorry for her.
Last piece of Kristen news – during the Cannes Film Festival, Olivier Assayas's announced his new film, Personal Shopper. Assayas's last film was Clouds of Sils Maria, which earned Kristen a Cesar Award (a first for an American actress). So, obviously, Assayas wants to reunite with K-Stew in the lead role for his new film. Personal Shopper is about (I'm quoting directly from Variety): "a Paris-set English-language ghost story taking place in the fashion underworld." That sounds…???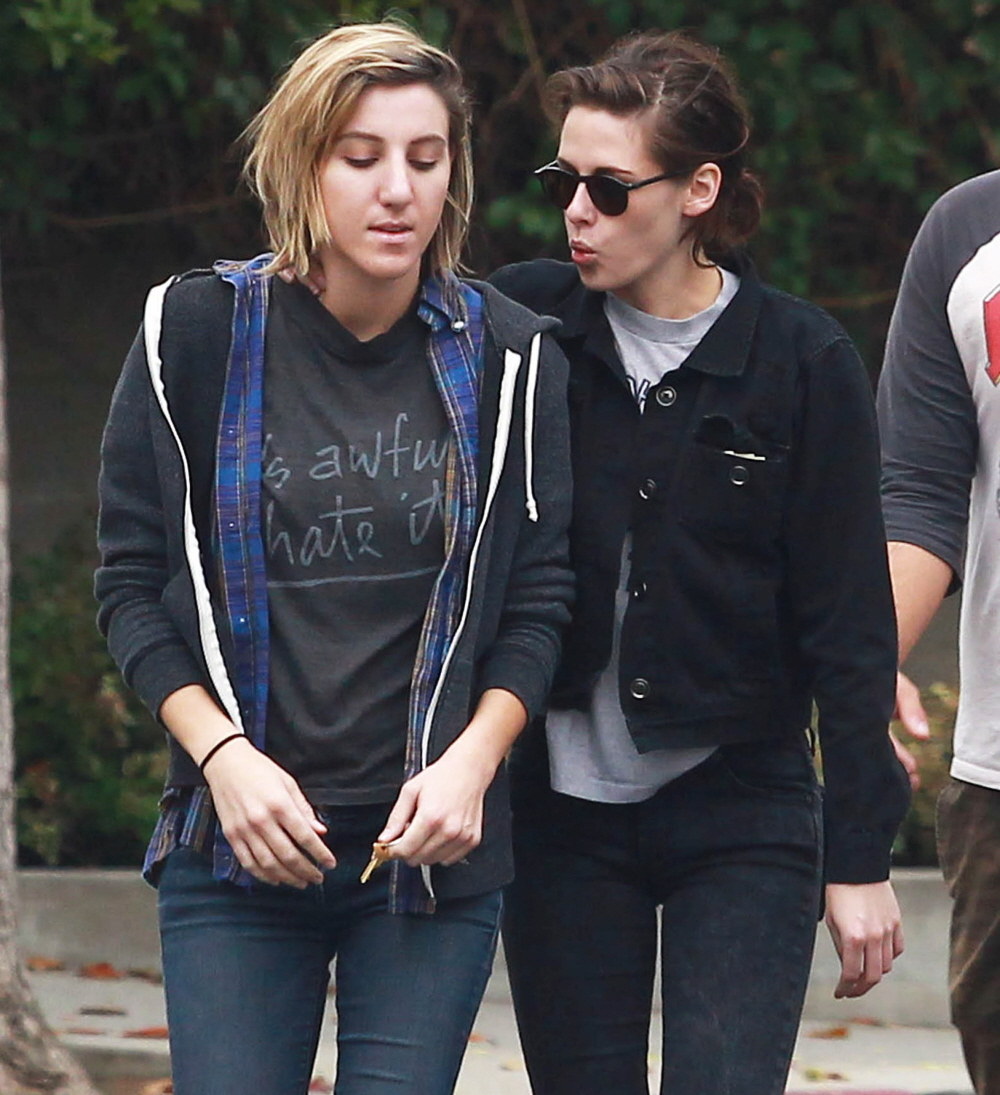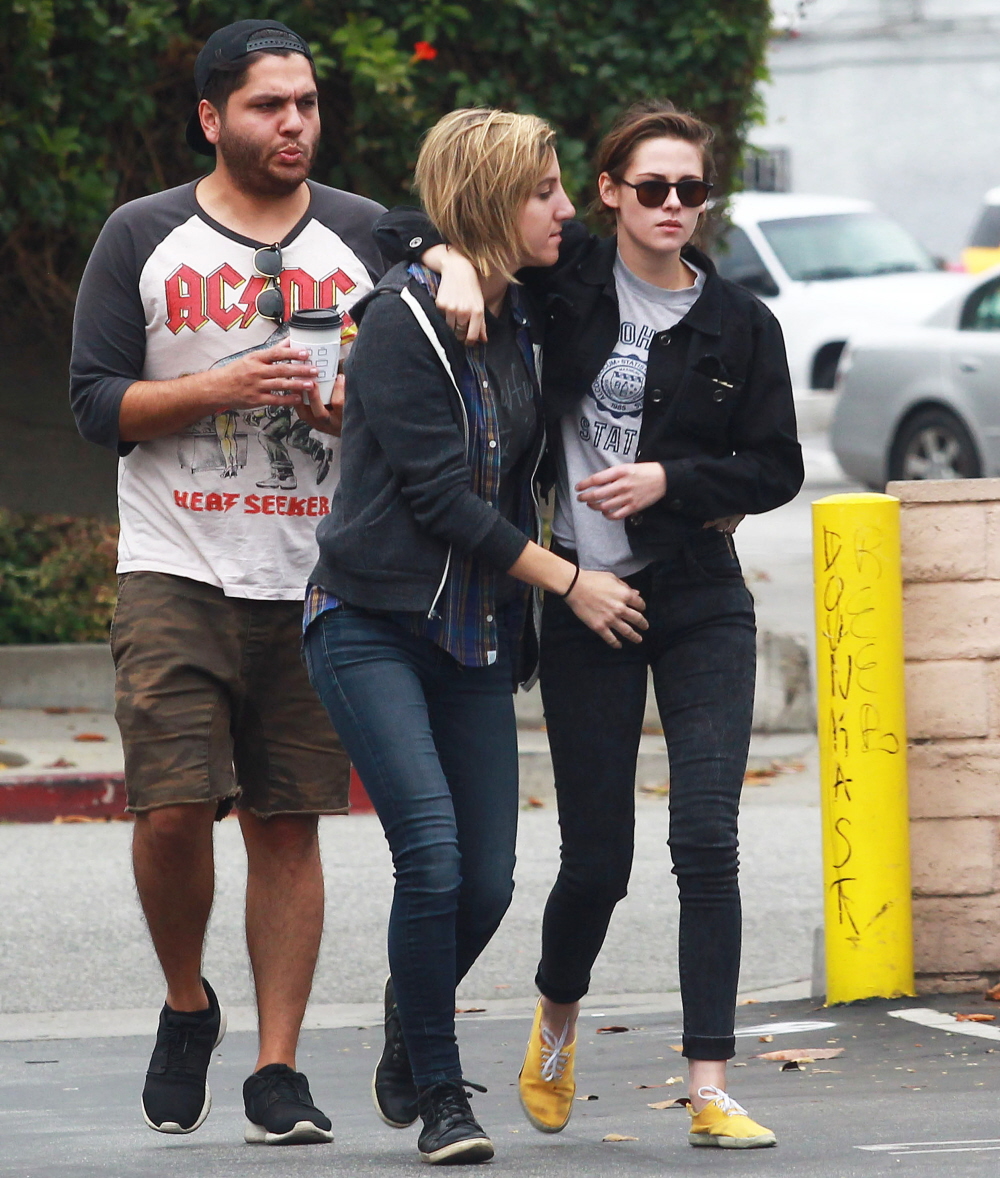 Photos courtesy of Fame/Flynet.