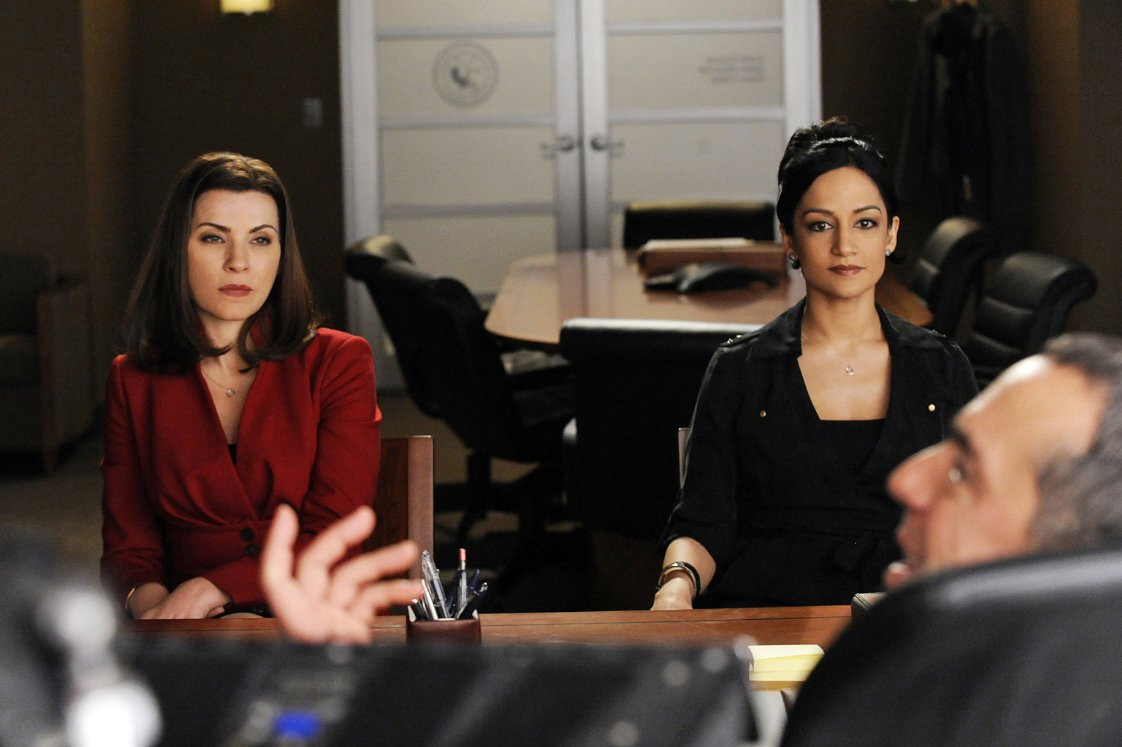 We spent the last few weeks discussing Archie Panjabi's exit from The Good Wife – go here to read my post about her last episode. For years now, there seemed to be a lot of quiet drama behind-the-scenes at The Good Wife, as "someone" actively tried to push Archie's character Kalinda away from major storylines and away from the lead character, Alicia, played by Julianna Margulies. I'll admit that I've been following the conspiracies and rumors for a while now, and I believe many of them. Many people say that Julianna has been trying to get Archie off the show for years, and many say that Julianna is the one with the problem, not Archie. When Archie was asked flat-out if her last scene was actually filmed with Julianna on the set, even Archie couldn't defend it, basically saying that none of it was her call.
But what if Archie was the one creating problems all along? Eh. That's what In Touch Weekly posited in their newest issue:
On The Good Wife, Julianna Margulies and Archie Panjabi play best friends — but in real life, the two ladies are enemies! Which explains why the costars haven't shared a scene since 2013…

"Archie created a hostile environment," a source tells In Touch, noting that the 43-year-old — who has since left the show — allegedly treated the crew like her personal employees.

The source adds, "She has an abusive nature. Once, she even slammed a door in Julianna's face!"

Apparently the 48-year-old star of the show wasn't the only one who had drama with Archie.

"Everyone despised Archie onset," the source adds. "They called her the 'diva from hell.'"
I'm sure the crew did say something about a "diva from hell" but I'm not sure they were saying it about Archie. Archie always had a good reputation on The Good Wife, with the producers and writers publicly praising her professionalism. She also has a good reputation on all the projects she's worked on in the past – she and Gillian Anderson get along really well on The Fall, and Archie left CBS with a lucrative development deal already in place at Fox. And for what it's worth, Archie denied it herself:
Complete and utter rubbish! http://t.co/3CmrvBOAdy

— Archie Panjabi (@PanjabiArchie) May 29, 2015
As Pajiba noted too – it seems like The Good Wife has a lot of issues keeping supporting players, from Josh Charles to Matthew Goode (who is not coming back). It feels like there IS a "difficult" cast member… and it's not Archie.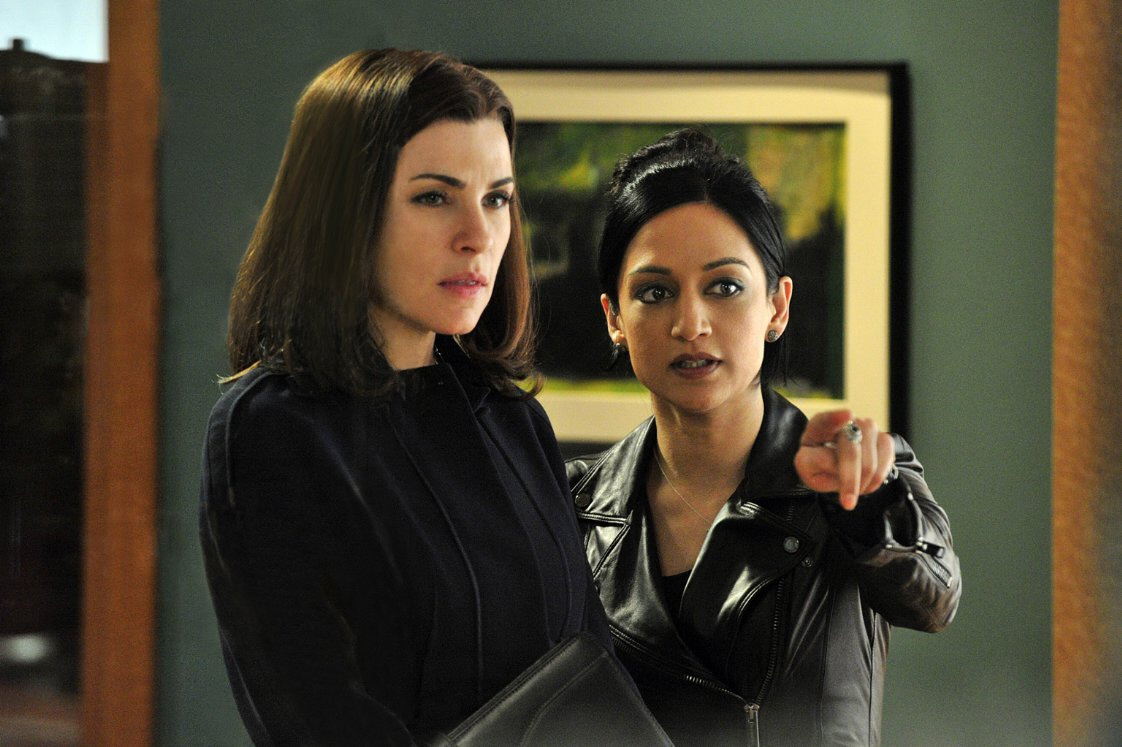 Photos courtesy of WENN, CBS/The Good Wife.