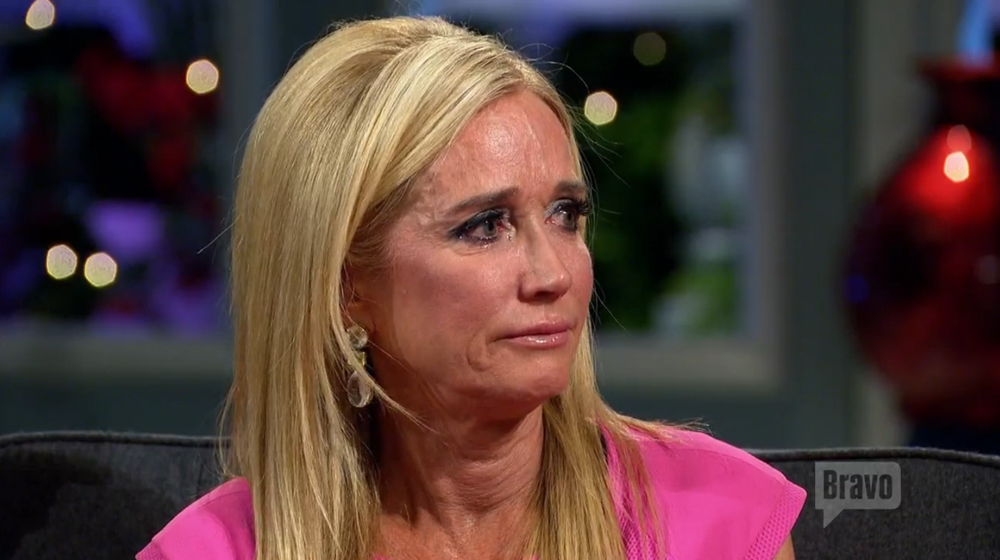 The last we reported on Kim Richards, 50, of The Real Housewives of Beverly Hills, she was not speaking with her daughter, Brooke, after making a drunken scene at Brooke's wedding. Richards had gone to her daughter's wedding in Cabo San Lucas, Mexico on a furlough from rehab, accompanied by a sober companion. While no one reportedly witnessed Kim drinking, she was obviously inebriated and said a bunch of mean things to Brooke right after the wedding to Brooke's new in laws. Kim's sober coach got frustrated and left and then Kim missed her Monday deadline to return to rehab. It's been over a week and Radar reports that Kim is back in LA and that she's predictably refusing to go back to her rehab facility. She's in touch with her family at least, and they're worried about her.
The Real Housewives of Beverly Hills star Kim Richards has finally resurfaced in Los Angeles after relapsing at her daughter's Mexican wedding on May 23. But RadarOnline.com has learned she's not out of the woods just yet: According to multiple insiders, she is refusing to go back to rehab.

"Kim came back from Cabo last week but is refusing to go back to rehab," an insider told Radar. "She suffered a huge relapse at the wedding, and was mixing booze and pills. However, Kim is refusing to go back to rehab."

Richards entered a treatment facility for alcoholism recently after she was arrested at the Beverly Hills Polo Lounge last month and charged with public intoxication and trespassing.

By agreeing to rehab, sources told Radar that she would not only get a very lenient plea deal and avoid jail time, but she would also be able to return next season to RHOBH.

But according to the insiders, all bets are now off.

Our source said, "Kim has been in contact with sister's Kyle and Kathy, but both siblings are obviously very concerned about her. There is only so much the family can do for Kim, and refusing to get help is a big obstacle."
TMZ somewhat contradicts Radar's story and claims that Kim has "promised to re-enter rehab." Considering how long it's been, and how she refused to commit to rehab while on Dr. Phil, even if she's saying that it's doubtful she'll follow through. They say that Kim returned to LA only after her sister Kyle and her husband, Mauricio, sent a security guard down to Mexico to retrieve her. TMZ reports that Kyle and Mauricio aren't going to babysit Kim anymore and that "things are so bad, Kyle and Mauricio feel Kim is actually in danger of dying. But they believe the only hope is for her to realize they will not be her safety net to constantly bail her out."
If Kim is so deep in her addiction and in denial, there's little hope her family can force her to get treatment unless she's a danger to herself or others. She may go back to rehab if her livelihood is threatened, like it was in 2011 the last time she went to rehab (and later lied about remaining sober). However, unless there's an insurance issue I really doubt that RHOBH is going to kick her off. She's a trainwreck and that makes for good television. Plus I doubt she'll face many consequences for her drunken arrest regardless of whether she completes rehab. She'll probably get community service and a fine and that's it. If she's wasted in court, though, that's another story.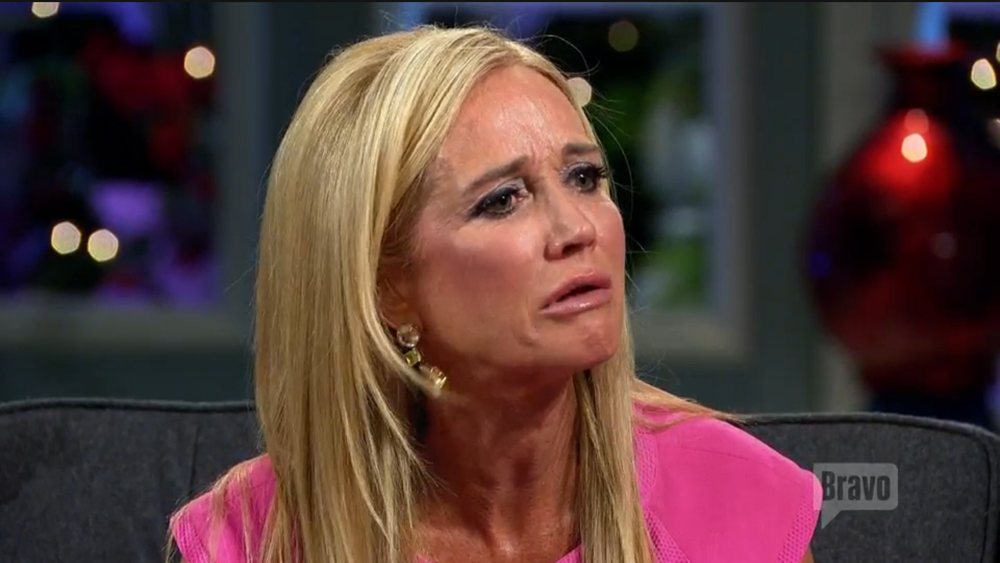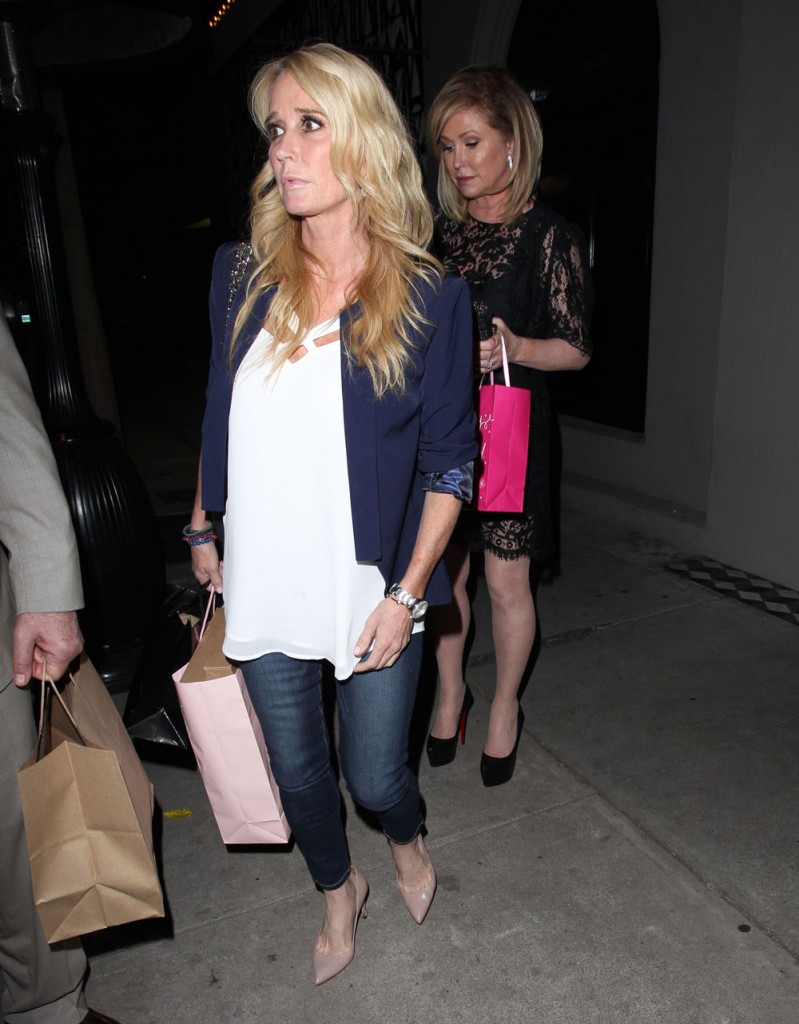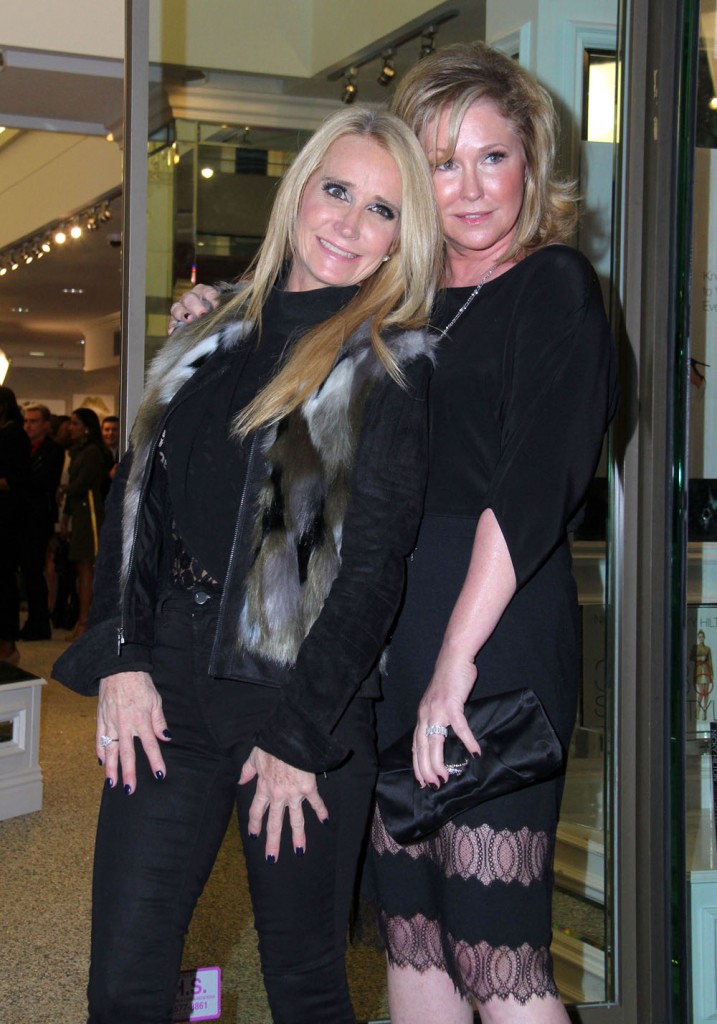 Photos are screenshots from Bravo and candids of Kim out with sister Kathy Hilton in March, 2015 and October, 2014. Credit: FameFlynet