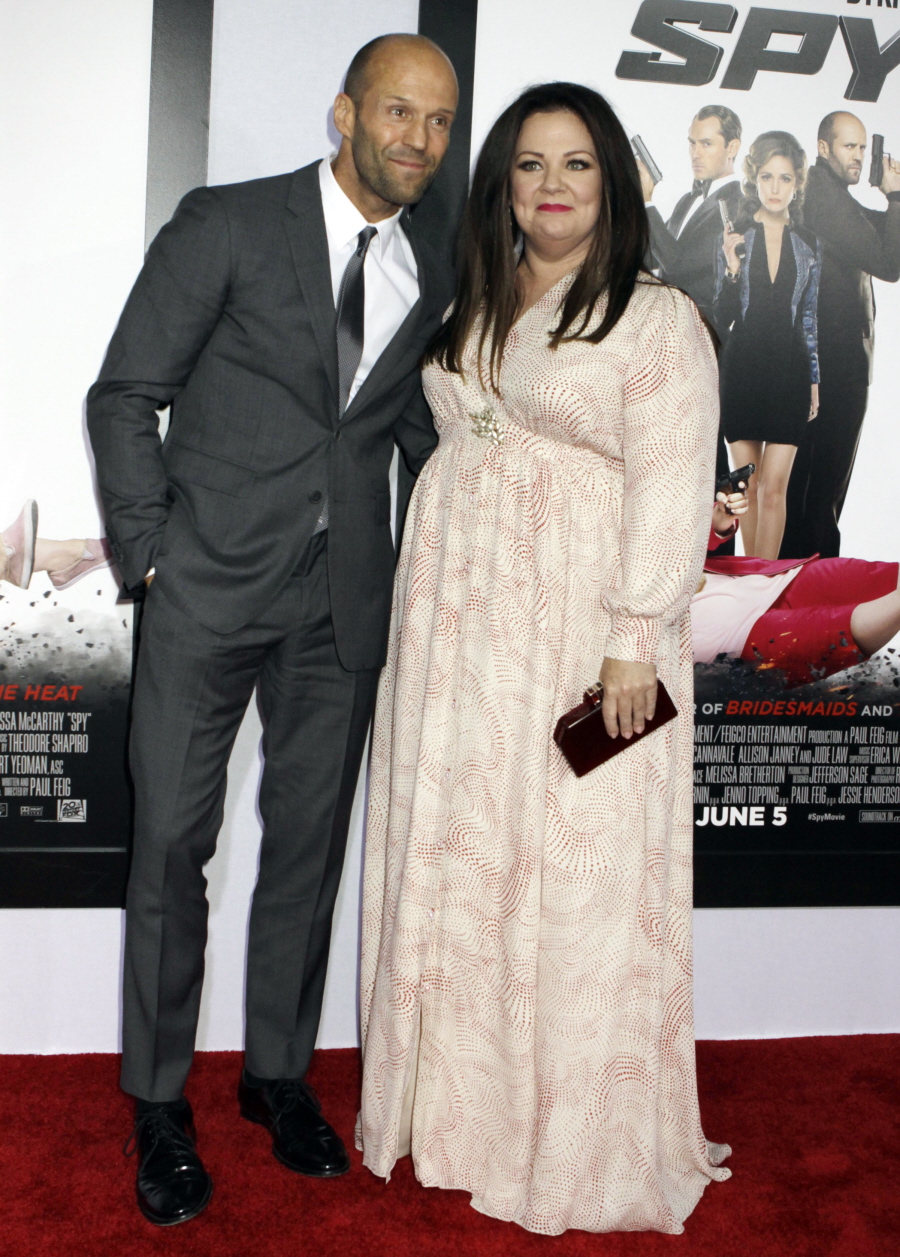 I still think it's adorable to see Melissa McCarthy and Jason Statham having such a fun work-friendship. I never would have put them together, but out of the cast of Spy, it seems like Melissa and Jason had the most fun together. These are photos from last night's NYC premiere of Spy. I'm including photos of Jason, Melissa, Rose Byrne and Jude Law.
Melissa looked especially pretty right? She wore a dress that she designed herself. I've had a problem with her style lately and that's because she's too covered up. I feel like that's a default for so many plus-sized women and it's unfair. Granted, some women (of all sizes) don't want to show all of their bits and pieces, but it's not either/or. Plus-sized women shouldn't have to choose between wearing what are basically burqas versus showing too much skin. Anyway, Melissa talked a bit about her clothing line last night:
"I just don't believe in a uniform," the actress, 44, told PEOPLE on the red carpet. "I think if people have it and they love it, great, but I think people get into a rut and I've always been someone who gets a kick out of dressing."

McCarthy's personal style depends on her mood on any given day, but she's drawn to "classic things that can morph," she said. "I like vintage, I can never pick one style. I like a little blouse that looks great with a pencil skirt but then the next day I can wear it with ripped jeans and boots." It's that chameleon-like style that she's applying to her own designs: "I'm trying to give women a closet that gives them some variety," McCarthy said.

That includes some playful items that hold special meaning; when asked what her favorite piece in the collection is, the actress said, "There's a sweater with a cat drawn on it that's saying 'Meow,' and my daughter drew it and it just kind of breaks my heart." The proud mom of two girls (with husband Ben Falcone) got a little emotional as she described it. "I'm such a dorky mom, I get choked up about the dumbest things. Not that that's dumb. It's just that she's very creative, she loves to draw," McCarthy told PEOPLE, while holding back tears.

"I want women to get dressed every day and feel good about themselves. I don't care what it is, if it's dyeing your hair blue, if it's a sweater, whatever you want to do, if it makes you feel good and empowered, I stand behind it 100 percent," McCarthy told PEOPLE. "And if I can be a little tiny block on that wall, I'd be proud of that."
Well, I hope Melissa's clothing line is a success. The dress she wore last night was pretty enough and hey, maybe Melissa will really kill it as a designer.
Oh, and if she's looking smaller in these photos, that's because she's apparently lost about 50 pounds in the past year. Good for you, girl!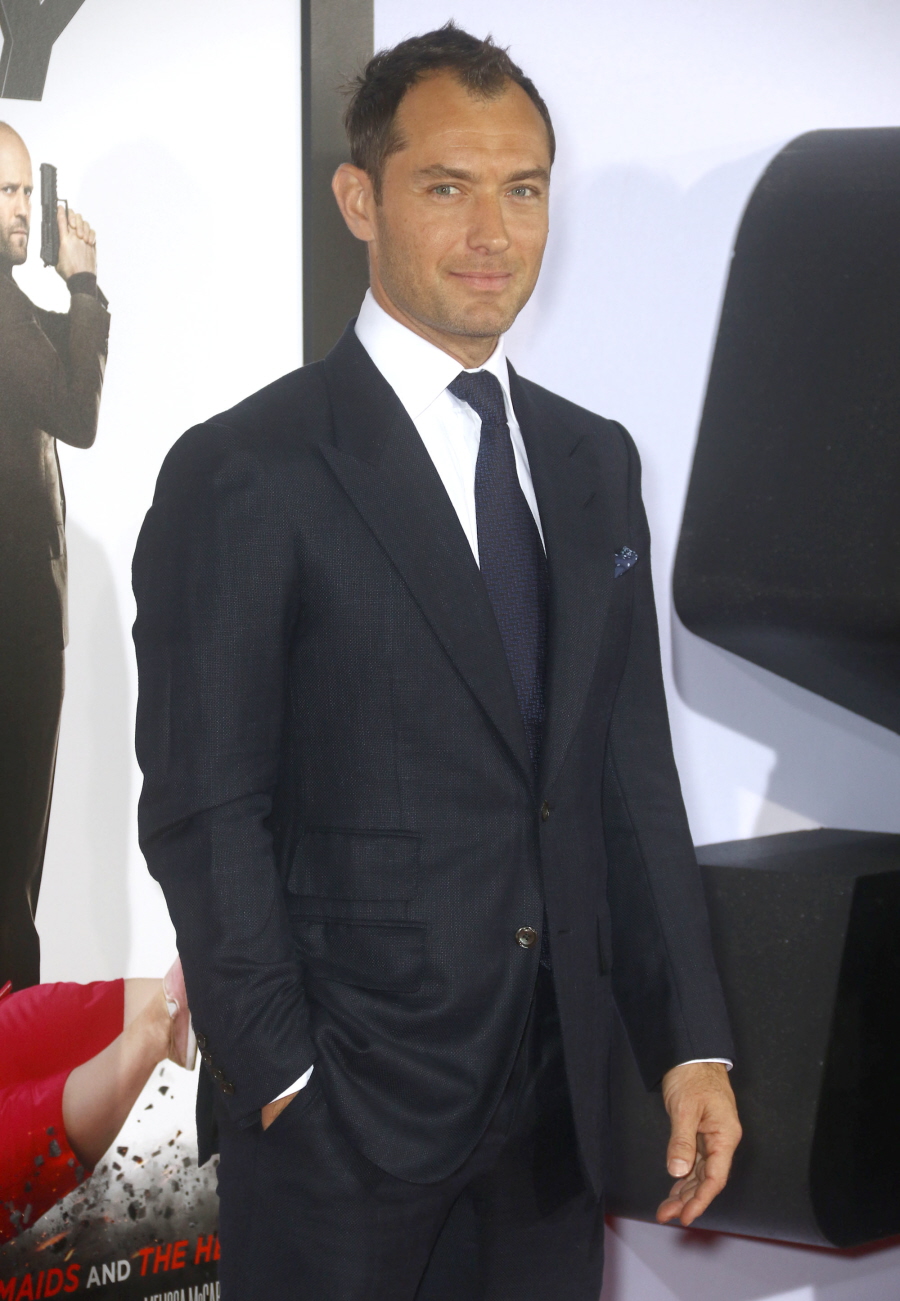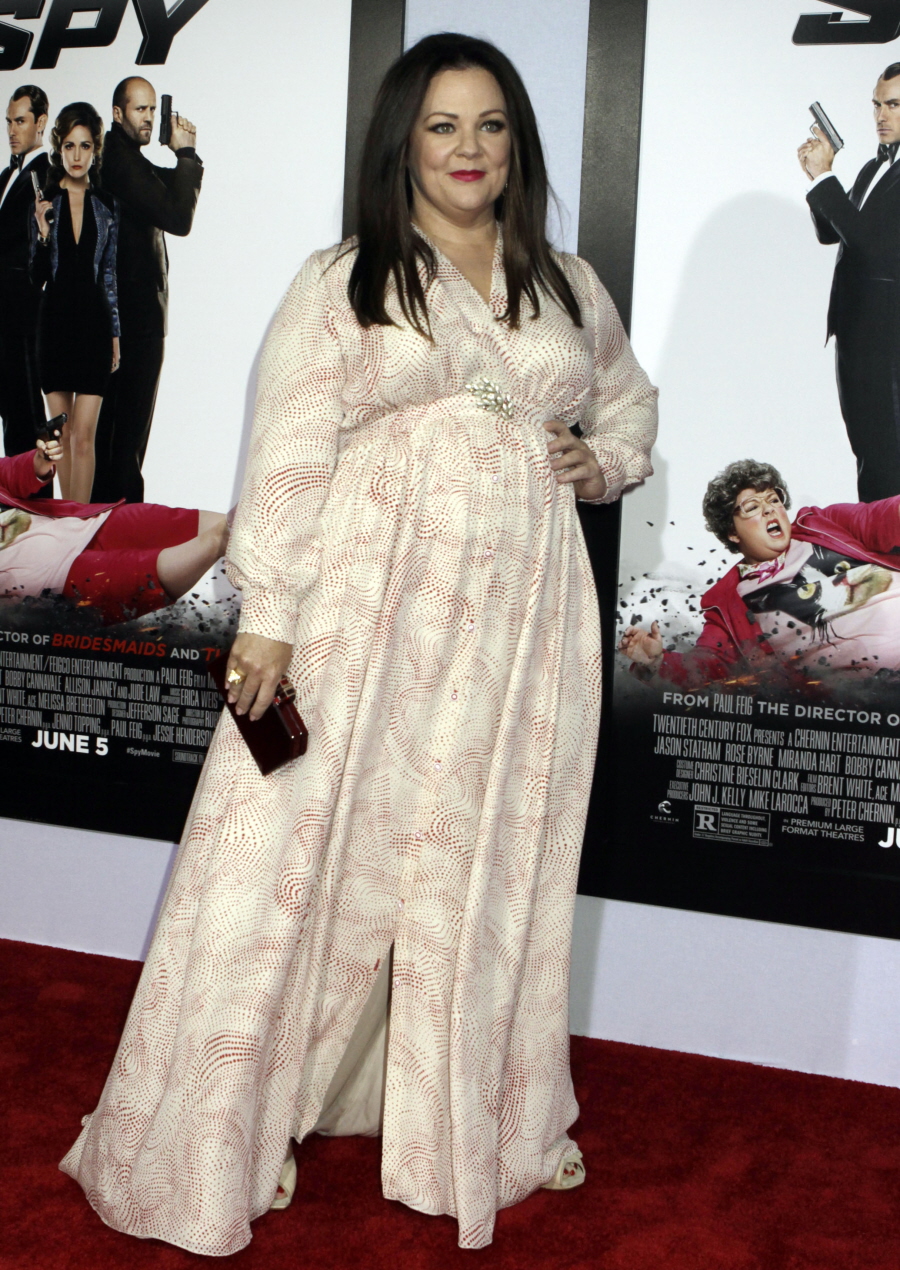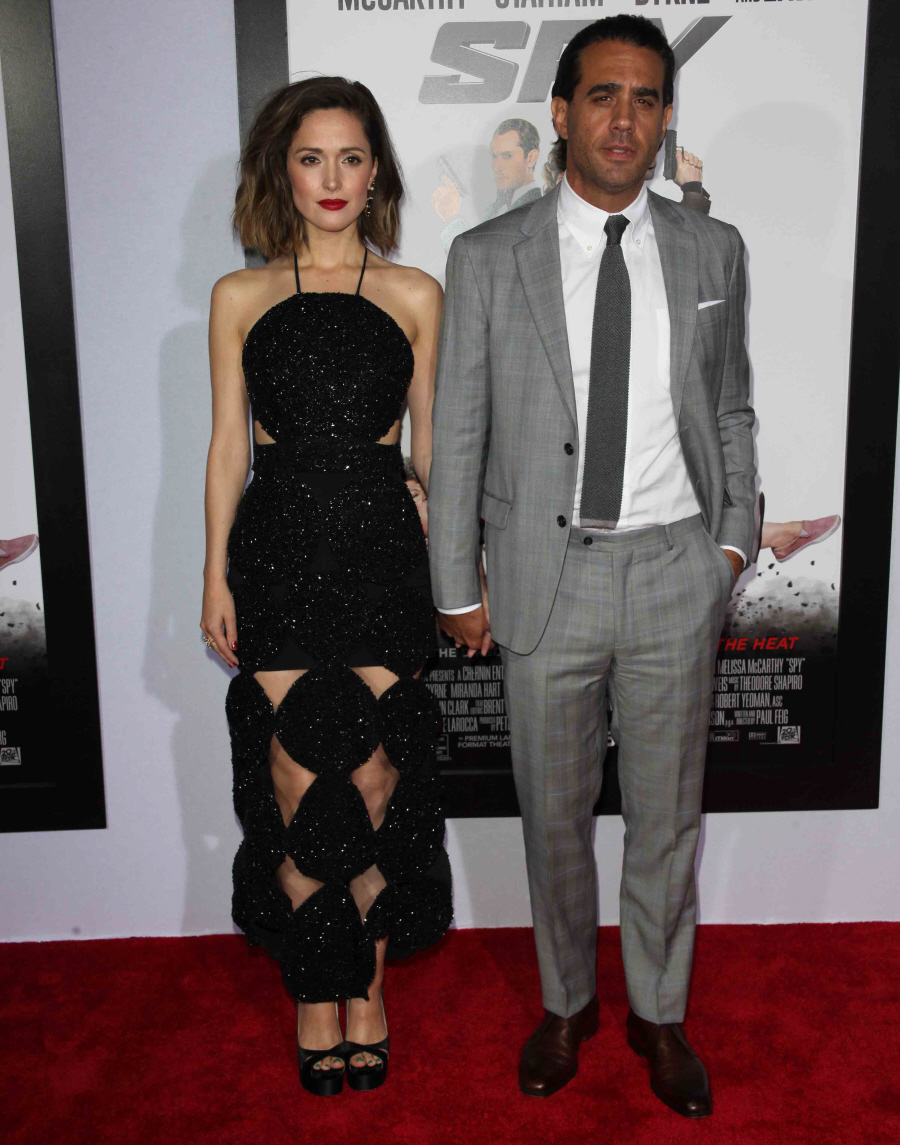 Photos courtesy of WENN, Fame/Flynet.