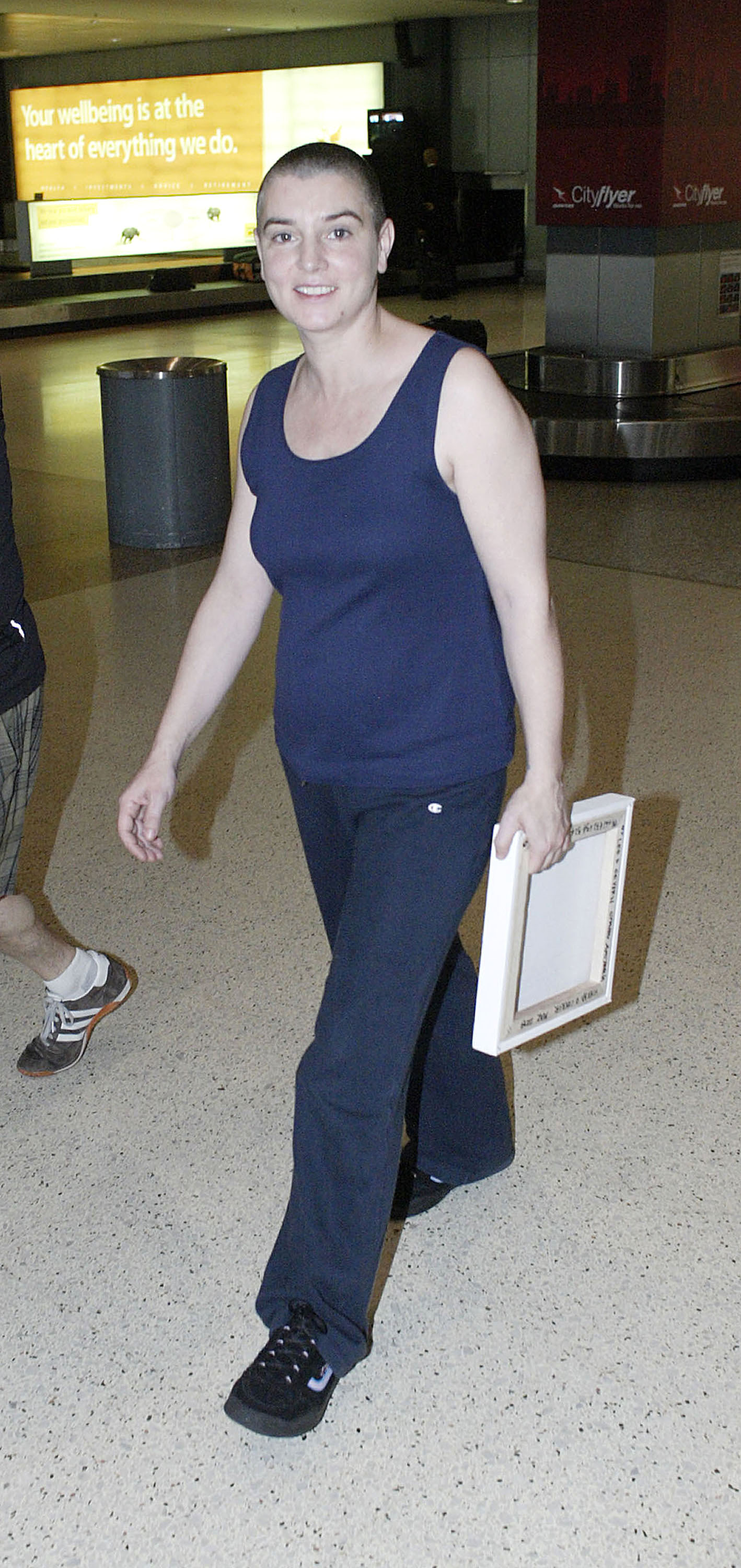 Boy you sure don't hear much about Sinead O'Connor anymore. Always a wise way to start an article. [JayBird pats herself on head]. But you do hear a bit about Prince. I just read this unnecessarily long article about him in Newsweek the other day. I stopped after the part about how he charges subscribers $77 a year to access one of his music sites. Insane. Prince is also one of the more famous Jehovah Witnesses around. Which means he doesn't appreciate certain behaviors. Sinead O'Connor was one of the more outspoken people around. Which means she told Prince exactly what she thought when he chastised her for swearing.
Sinead O'Connor has revealed that she told Prince to "f*** himself" when the two disagreed over her swearing in interviews.

The singer had previously recorded a cover of one of the star's tracks for her 1990 album I Do Not Want What I Haven't Got.

O'Connor said: "I didn't hit it off with Prince. I met him after I'd recorded 'Nothing Compares 2 U' and he said he didn't appreciate how I used bad language in my interviews.

"I told him to go f*** himself and he wasn't very happy."
[From Gossip Rocks]
What an odd pairing. It's hard to imagine the two would ever be in the same room together, let alone have an argument resulting in expletives. I would pay just about anything to have seen that interaction. O'Connor is only 5'5 – but Prince is only 5'2 and all of 91 lbs dripping wet. I think she could be pretty damn intimidating next to him, especially when she's telling him to f off. It's great that Prince (presumably) doesn't swear. But personally, I always find it best not to hold others responsible for catering to my definition of morality.