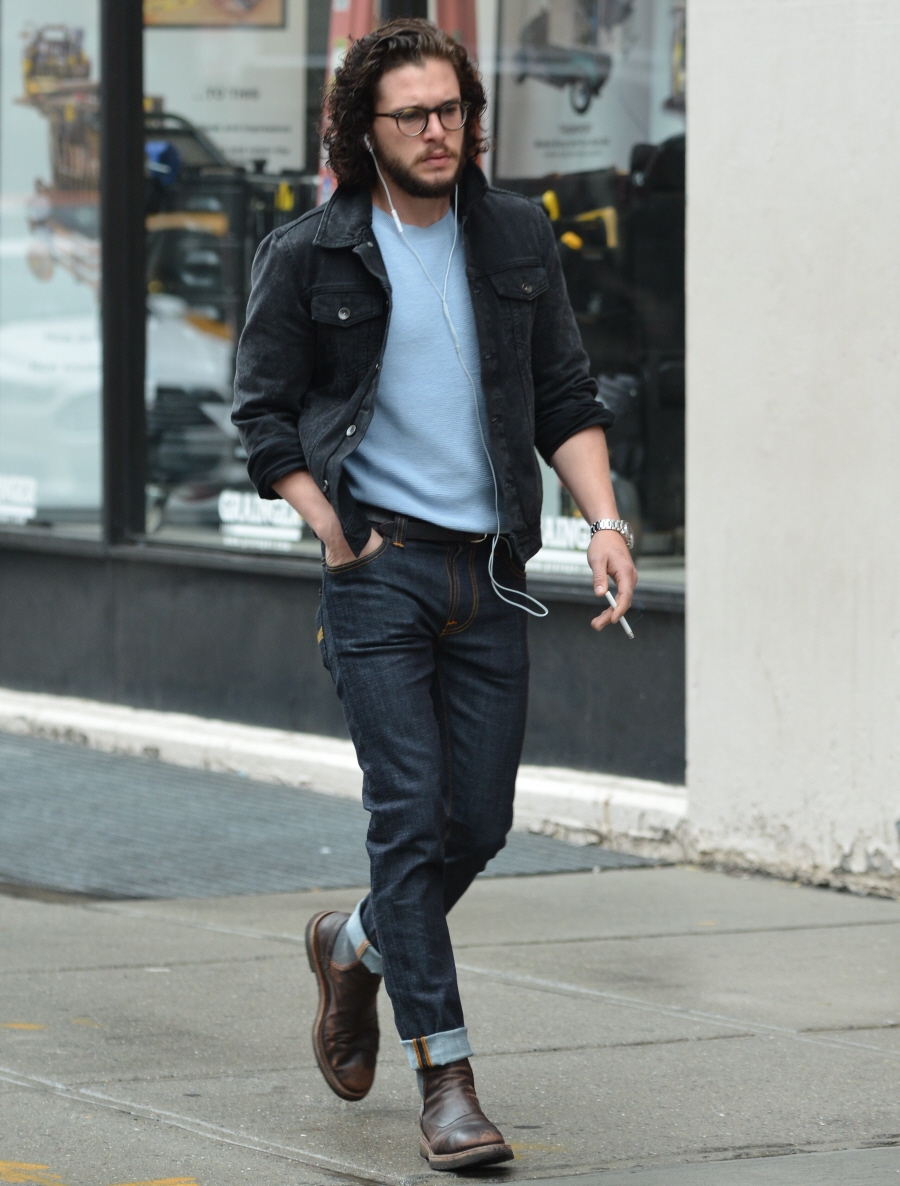 Kit Harington has been in NYC all week to promote Testament of Youth with Alicia Vikander. He's been talking about the film a lot, and it's clear that he's proud to promote something other than Game of Thrones. But he's been a good guy when it comes to the GoT questions: he's been answering all of them without whining (too much) and he's even revealed some interesting GoT news here and there. So… we were due for a major complaint from Kit. He's been too well-behaved. Of course he had to fall back on his favorite subject: how painful it is for people to admire his beauty.
ScreenRant: You've expressed frustration about being pigeonholed as a "hunk." Was that a concern in Testament of Youth, taking on a role where Roland is such a dream-boy for Vera?

Kit Harington: No. No. It's never a concern. I dislike the word "hunk." I've been asked about it a lot. It came up at a kind of HFPA conference. Someone said, "Do you like being referred to as a hunk?" And I went, "No, I don't like being referred to as a hunk." It's a f–king ridiculous thing to be referred to as. It's like calling a girl a "babe." It's frankly offensive. But I never saw Roland as a hunk. I saw him as a very romantic young man who is just really interesting to play.
For the love of God, Kit. This feels like it's more about the narcissism of actors who truly believe that they are the most put-upon people in the world. The word "hunk" hurts poor Kit's soul and he's deeply offended. But would he be offended if I called him a wee, sad-faced bastard?
Oh and because HUNK Kit Harington is like the Jennifer Aniston of Game of Thrones, he keeps talking about his hair. He told Page Six: "For 'Thrones,' my long hair's never shampooed so it appears dirty and medieval. Nothing's washed or cleaned on the show. Everything's filthy and smelly to look realistic. Seems short in this movie because I wear an officer's cap and it's stuffed under a wig." He also said that his fans were freaked out about his ToY wiglet: "It always surprises me how much people care. I don't understand it, frankly, but then again, I don't pay much attention to the Internet . . . You want to be able to adapt as an actor . . . At the moment I'm having to rock a certain look."
What else? Kit listed his top five favorite films and it's a pretty American-heavy list. You can see the list here and read his Rotten Tomatoes interview.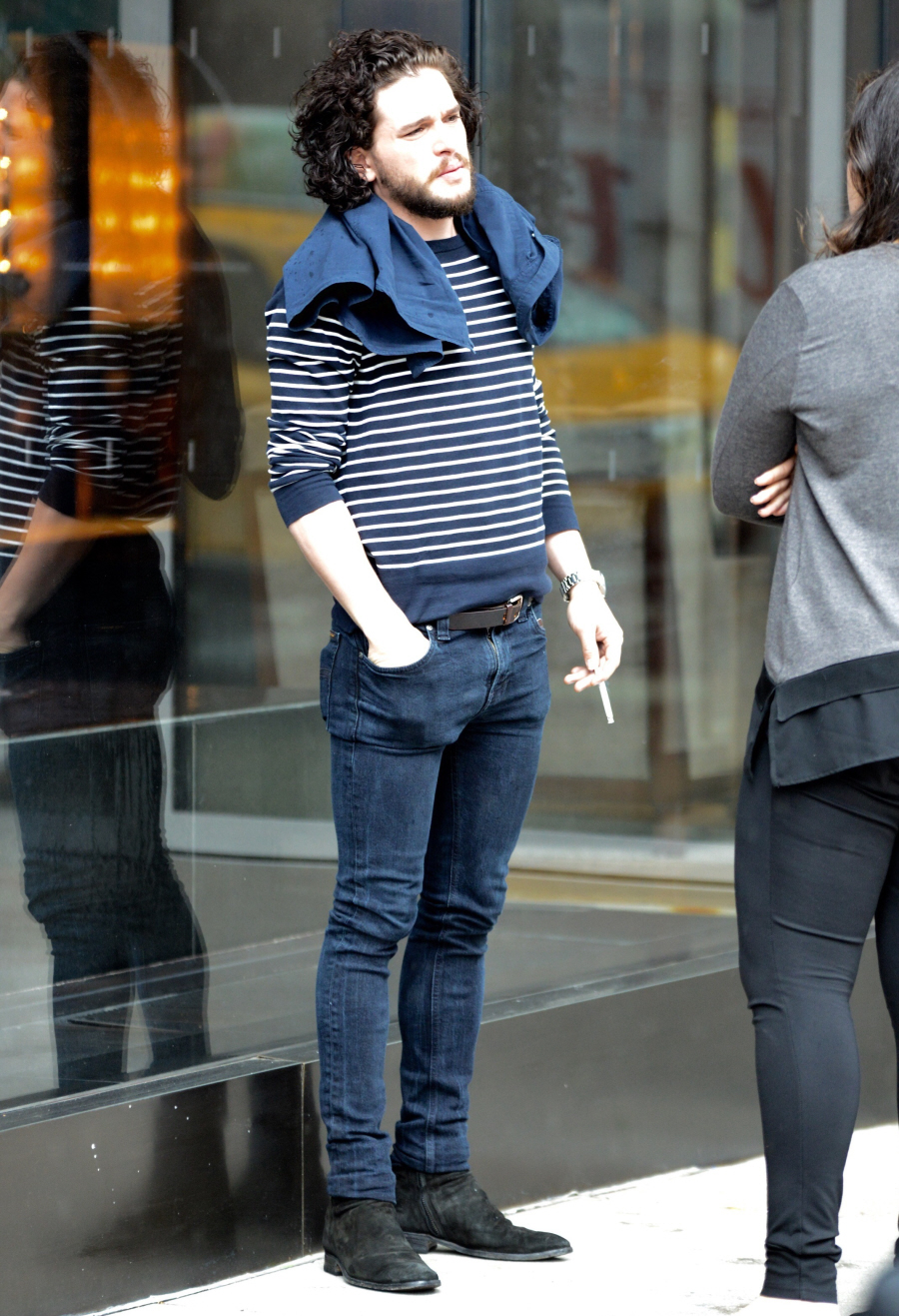 Photos courtesy of Fame/Flynet and WENN.