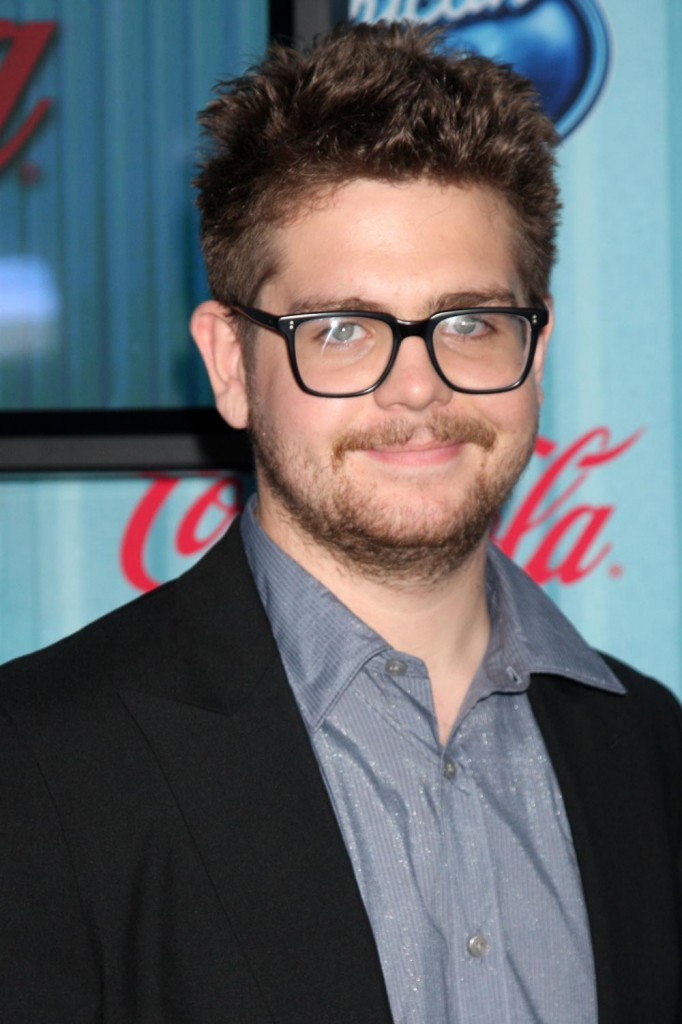 Jack Osbourne has spoken out about his troubled past, saying that following his mother Sharon's diagnosis with cancer he felt suicidal. After admitting he had a problem, Jack and father Ozzy went to rehab together.
"I started getting suicidal," Jack reveals in an exclusive interview with In Touch. "I was just doing loads of drugs and drinking. I was miserable." Jack, 23, who started going down the wrong path when he was just 13, hit rock bottom on Easter in 2003. "I disappeared for the long weekend," says the reality star. "When I came back, I knew I needed help. I was like, 'Okay, I will do this.'"

Jack's dad, rocker Ozzy Osbourne, an admitted alcoholic and addict for decades, also convinced him to get help. "He said, 'If you go to treatment, I'll go to treatment as well.'" Jack checked into Visions Adolescent Treatment Center in Malibu. "A year passed and then two and then three and now it's nearly six," says Jack, who has gotten into healthy activities like kickboxing. And he intends to stay clean. "I don't have a plan," he explains. "I'm just going to keep doing what I've been doing and hopefully not drink. I don't ever want to come back to rehab again."
When I look at the Osbourne family, my first impression is often of compete chaos – Ozzy is clearly in a place we can't see, and Sharon seems to be constantly involved in or dealing with the repercussions of a foul-mouthed fight. Despite this, they seem to be reasonable parents. Sure, two of their three kids have been in rehab, but at least they could get them to go to rehab. Jack Osbourne seems to have truly gotten his life on track, in recent years he has continued on the reality television track but moved onto more worthwhile causes. He went to Namibia and filmed the tensions between elephants and humans, and took a rally car from London to Mongolia for charity.
Kelly Osbourne has just left rehab, and contrary to reports that she is already married, her mother Sharon says she won't be ready for marriage soon, but she still supports her relationship with model Luke Worrell.
Kelly Osbourne's famous parents, Sharon and Ozzy, have banned her from marrying fiance Luke Worrall for another five years.

The 24-year-old recently completed her third spell in rehab, where she was treated for drug and alcohol addictions, and her mother insists she needs to grow up before she can even think about marriage.

Music manager Sharon tells People magazine, "Neither of them is ready for domestic bliss right now."

And Kelly, who has been engaged to model Worrall since November, agrees: "I'd become one of those cracked out housewives with a vacuum cleaner, hopped up on Dexedrine."
Sharon Osbourne, who has been voted Celebrity Mother of the Year in 2006 in England, does seem to have raised children who grew into responsible adults. They might fall off the rails, but at least she's there supporting them and helping them pick up the pieces. Plenty of parents write their children off when they misbehave. Two healthy, happy children wasn't an outcome anyone expected when Sharon was busy brawling with Ozzy and her parents, exposing her children on reality television, and sending excrement to her enemies in Tiffany boxes.
Jack and Sharon Osbourne are shown at American Idols "Top 12 Party" on 3/5/09. Credit: Nikki Nelson/ WENN.com