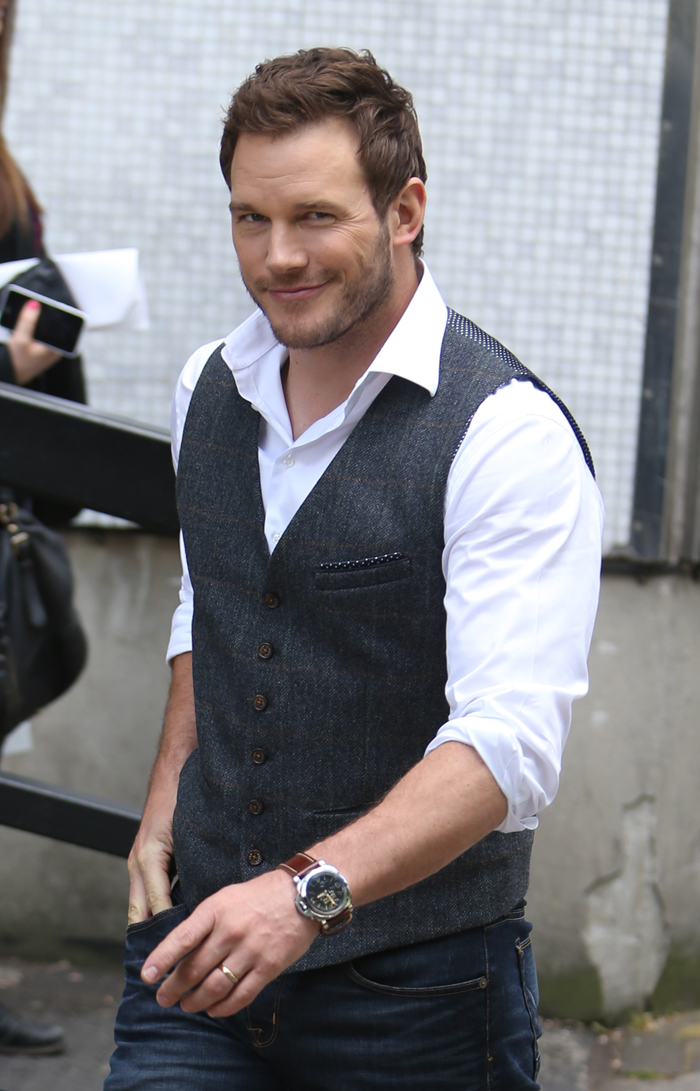 Jurassic World is out, and the press tour is winding down. Not without several last minute talk show appearances and magazine snippets. Pratt has largely stayed inoffensive as promised (except for one slip-up, which was mostly confusing). Pratt recently talked relationships with People. He and Anna Faris still do date nights together. Pratt feels like it's important to "maintain a relationship that's going to outlast your child's needs for you. People focus so much on their kids, and then when their kids leave the nest, they look at their spouse or partner like they're a stranger." Pratt also gave a charming interview to suggest a Starlord/Hulk dance-off, which sounds disastrous.
I'm including some talk show videos at the end of this post. First, here's a story from this week's issue of Star. A source says Pratt's ego is through the roof. The story is titled, "Just call him Chris Bratt!"
Chris Pratt's once down-to-earth attitude has gone extinct. Friends of the Jurassic World star say that his ego has grown right along with his star power. "Chris has definitely developed an attitude," the friend tells Star. "He tells handlers in advance what he will and won't answer in interviews, and he shoos fans away if they approach him."

Even his wife, Anna Faris, is embarrassed by his behavior. "Chris and Anna were arriving to an event, and the coordinator suggested Anna exit the limo first," recalled the friend. "Chris said, 'Hey, dude, isn't that advice above your pay grade?' He meant to be funny but he just came across as arrogant, and Anna was embarrassed."

Even Chris admits he was "more fun to be around" before his weight shrank and his career exploded, and Star's insider agrees: "His ego has almost surpassed his fame."
[From Star, print edition, June 22, 2015]
If this story is true, it sounds like Pratt simply made an awkward attempt at humor. Saying something like this to a driver is a douche move but just a dumb (and unfunny) joke. Anna probably reacted to knowing people could misinterpret the comment as arrogant. If she doesn't mind being married to a guy who sends poop selfies, this won't turn her off either. Hey, an "exploded ego" story is a Hollywood rite of passage and a sign that Pratt has "made it."
Last night, Pratt visited Conan O'Brien to demonstrate his three Jurassic World facial expressions: Fear, love, and pure joy.
On Wednesday evening, Pratt ran around in high heels while visiting with James Corden.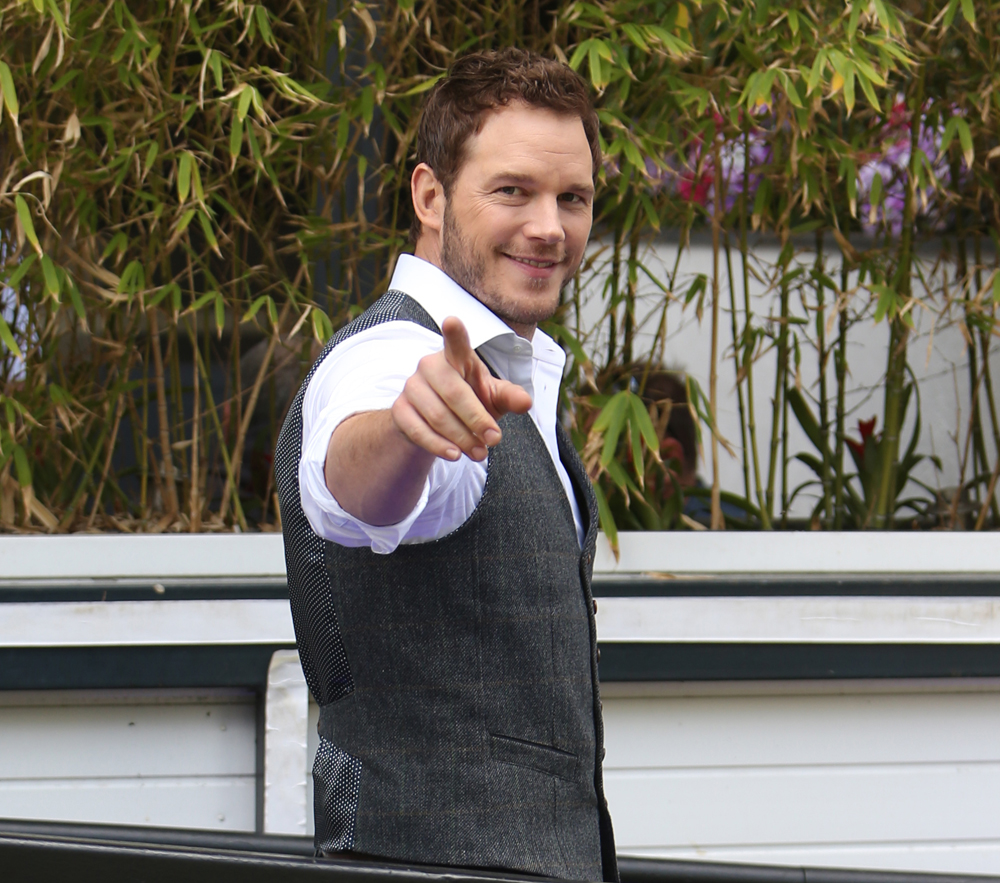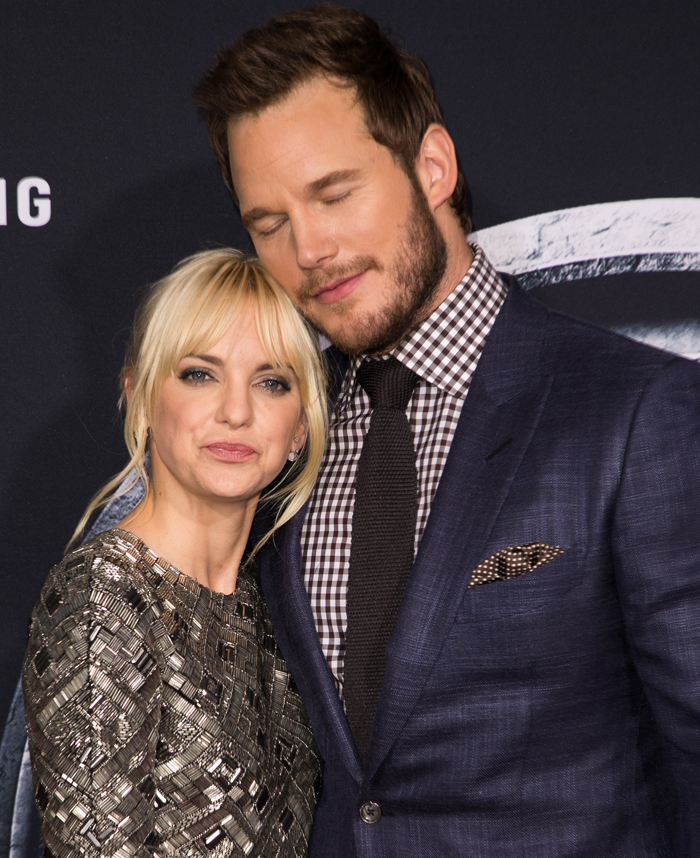 Photos courtesy of Fame/Flynet & WENN