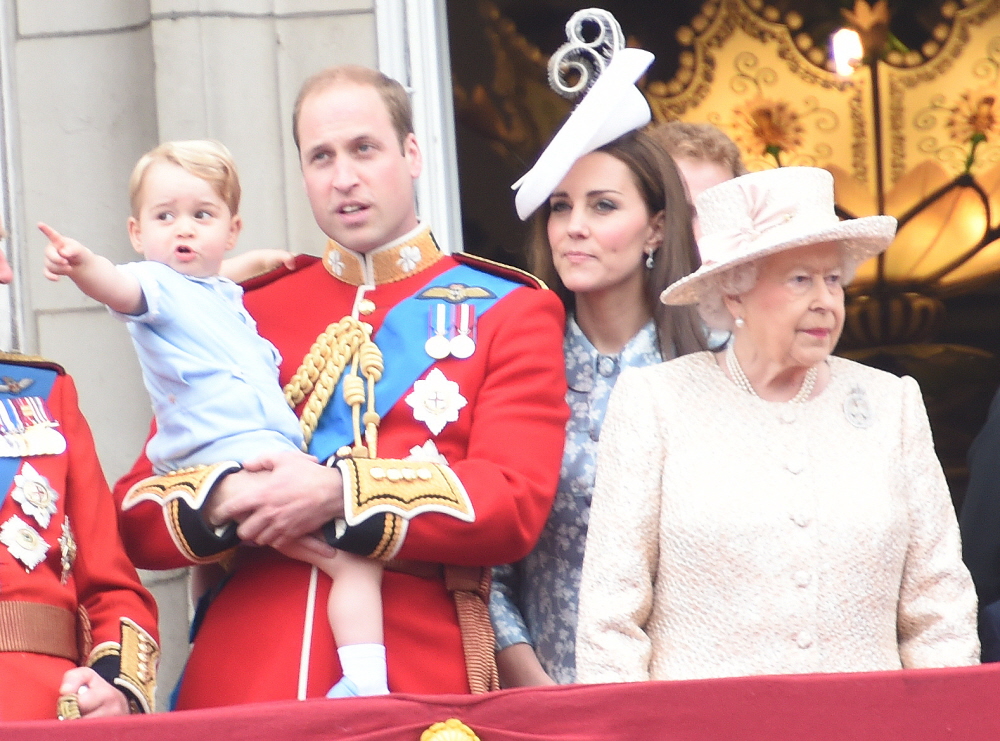 Here are some photos from Queen Elizabeth's annual birthday parade, also known as Trooping the Colour. All of the senior royals came out, and Prince William and the Princess Royal (Princess Anne) were on horseback. Camilla (the Duchess of Cornwall) wore a lovely sea-green suit and Duchess Kate wore a floral-print coatdress by Catherine Walker – to see the full look, go here. Her satellite-dish hat is by Lock & Co. I like the coatdress – I'm glad she wore something new and not a repeat, and it looks like something a young mother would choose, which makes sense. The hat on the other hand… nope.
This was Duchess Kate's first public appearance – her first official event – since giving birth and debuting Princess Charlotte. Charlotte did not make an appearance, but Prince George is now big enough to do the balcony appearance with his parents. He didn't ride in the carriage with Kate, Camilla and Harry though – he waited with Maria-the-Nanny at Buckingham Palace and some photographers got some really adorable photos of George sticking his tongue out and laughing at the parade. For the balcony appearance. George stayed in his dad's arms and Kate was sort of pushed to the side a little bit. George's hair has really come in – he's SO blonde and he looks so much like William when Will was his age. Thankfully, I don't think George punched anybody, although I do think the Queen gave him a dirty look at one point on the balcony. I wonder how loud he was?
Surprisingly, Prince Andrew and his daughters were in attendance too. The York princesses didn't look too happy about it and Andrew was definitely shoved to the back for the balcony wave.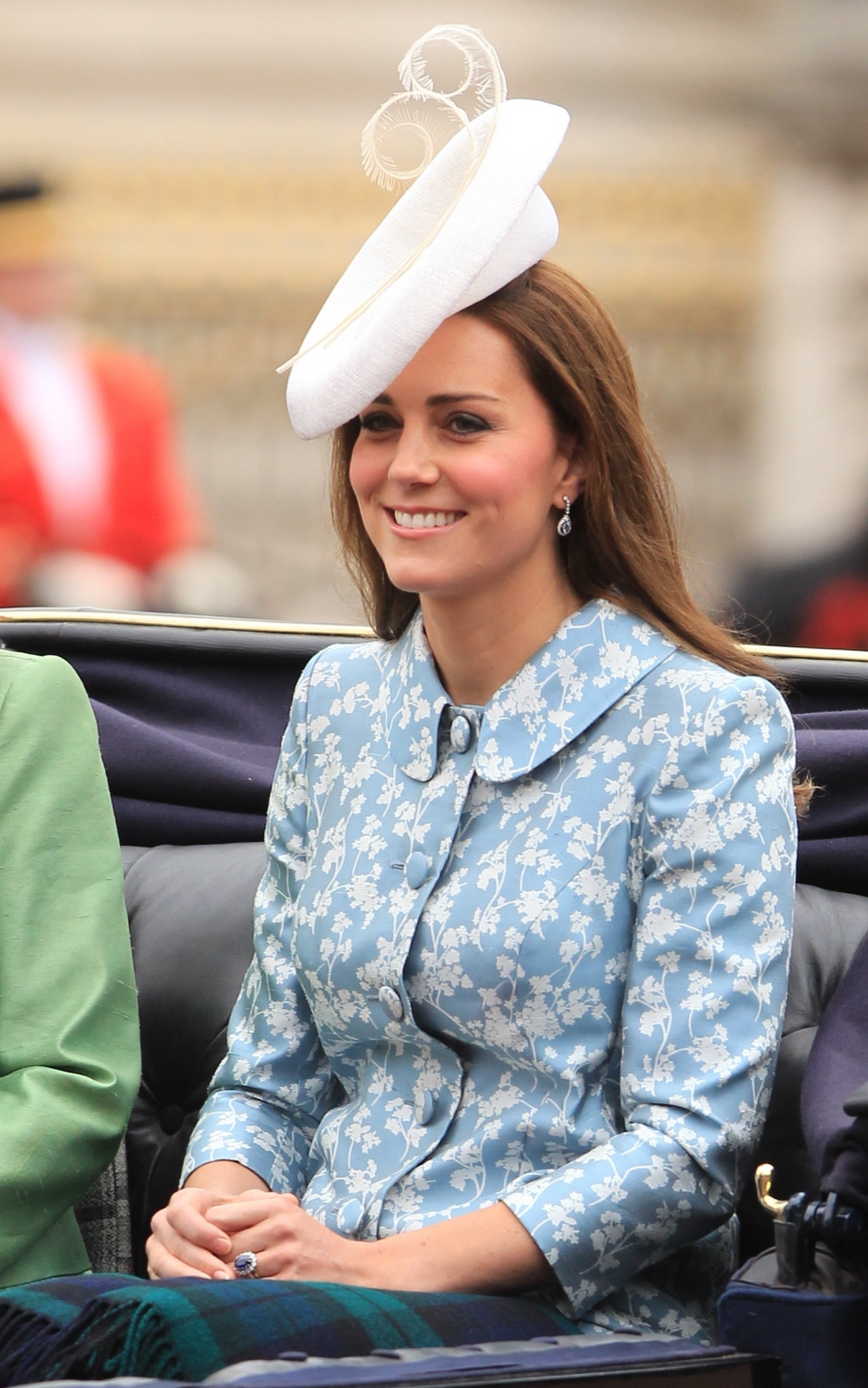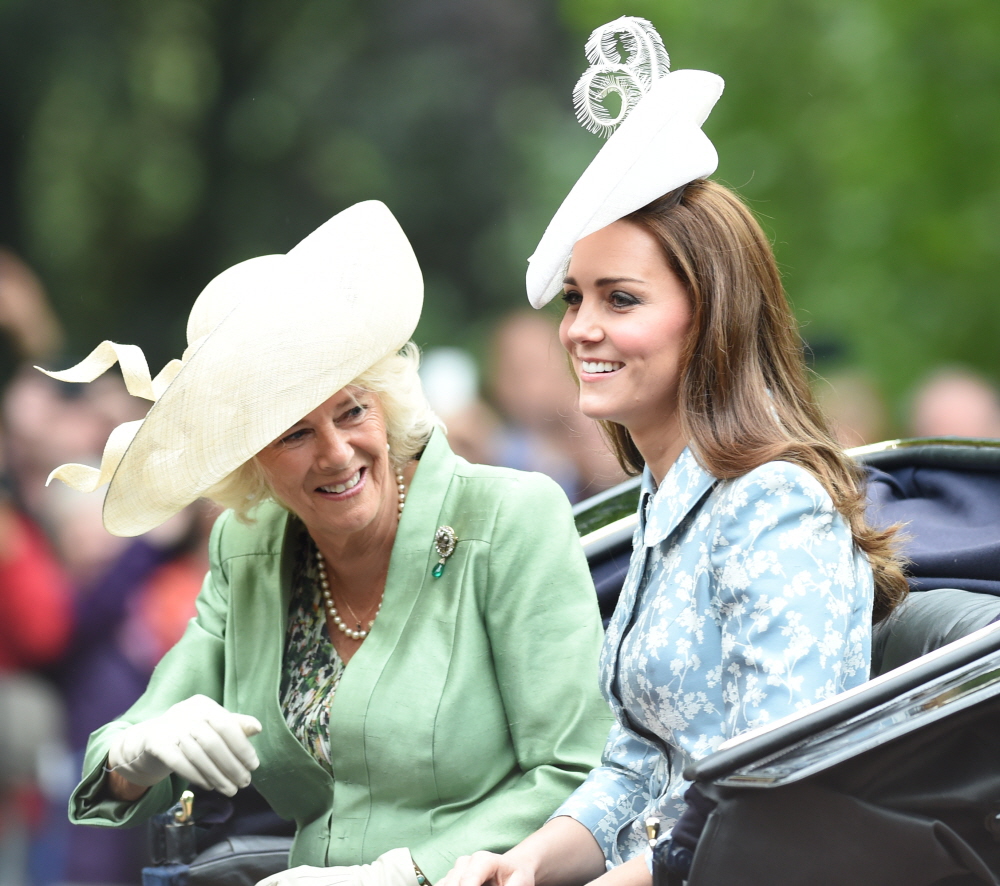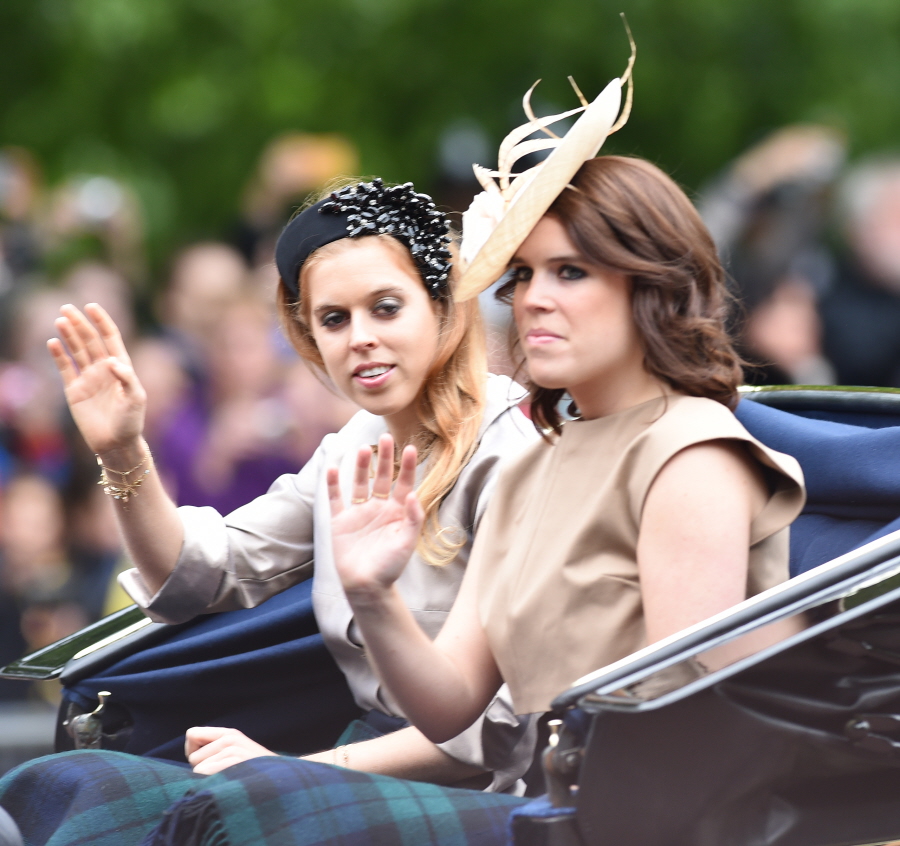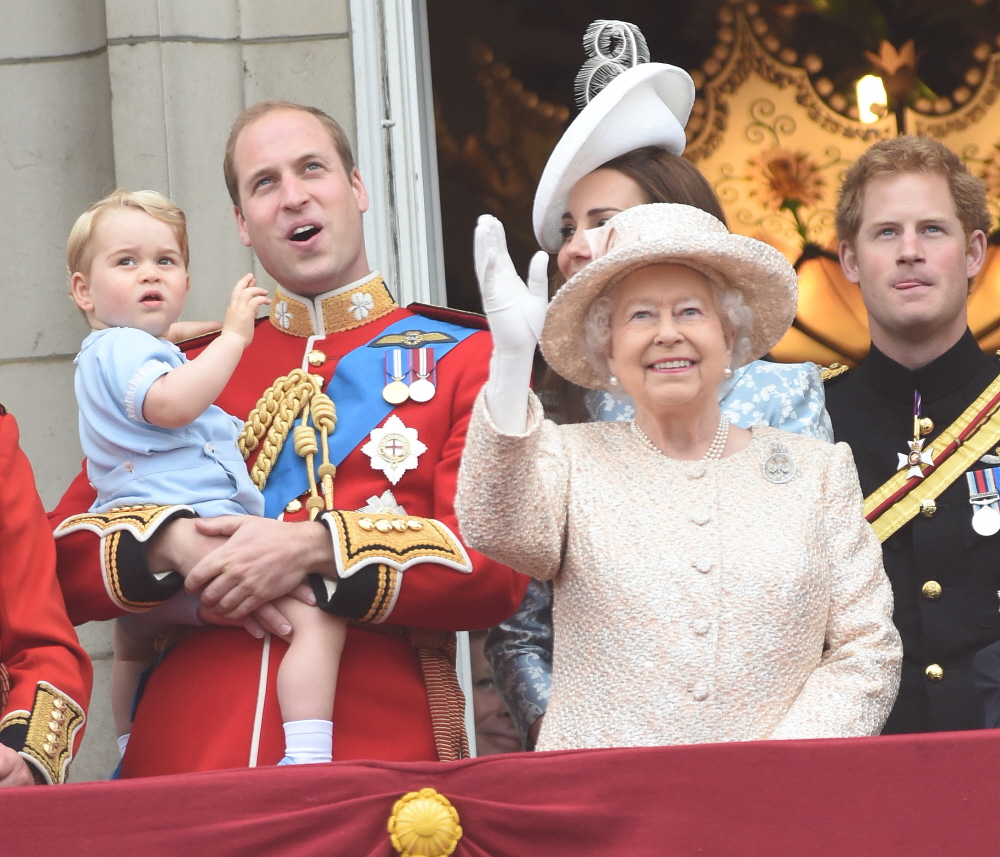 Photos courtesy of WENN.