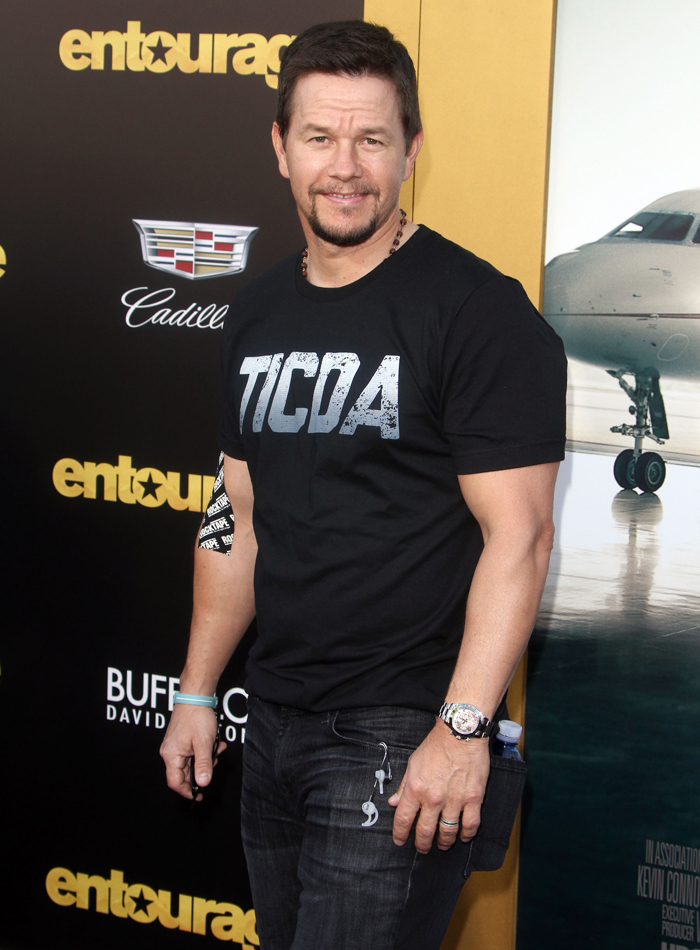 Mark Wahlberg's doing the rounds for Ted 2, the sequel to the hit Seth MacFarlane movie about a profane teddy bear. We didn't hear much from Wahlberg during the Entourage tour, but he'll be talking more about this movie. Amanda Seyfried already scored her Vogue cover, and journalists can't exactly interview the teddy bear.
Wahlberg spoke with E! about how Justin Bieber surprised him with underwear selfies after scoring his Calvin Klein revival campaign. Swaggy famously idolizes Wahlberg, and Wahlberg sort of tolerates Bieber. Bieber has watched Entourage episodes at Wahlberg's house, but Wahlberg has no problem telling Swaggy to pull up his pants. Wahlberg's wife, Rhea Durham, also threw shade at Bieber's CK ads. They all have a weird relationship together, especially after Swaggy sent undie selfies to Mark:
"[Bieber] sent me a note saying he was doing [the CK ad] and I was like, 'Oh, cool,' and then he sent me a picture and I was like, 'Dude don't send me a picture of you in your underwear. That's crossing the line. I don't need to see a picture of you in your underwear. I'll probably see it when I'm driving down the street, and I'll still try to avoid it."
[From E! Online]
The funny thing is that Wahlberg is badmouthing Swaggy, but Swaggy won't mind. He is not easily discouraged. Neither is Bieber's manager, Scooter Braun, who recently told Billboard magazine, "[Bieber's] like Bob Dylan: He p*ssed people off, but whenever he switched, he reinvented himself in a way that made him who he is today." After people laughed, Braun later tweeted a "clarification" that said Swaggy has "learned from greats not to be afraid of stepping out of your fan's comfort zone and pushing forward. It was nothing beyond that. Isn't that what great men are for?" The explanation still makes no sense.
More Bieber with no pants. Swaggy performed in Hong Kong and offered to take his pants off for the crowd. Enough!
Here are some pics of Swaggy out and about during the past week. He's too matchy matchy with the hat and shoes.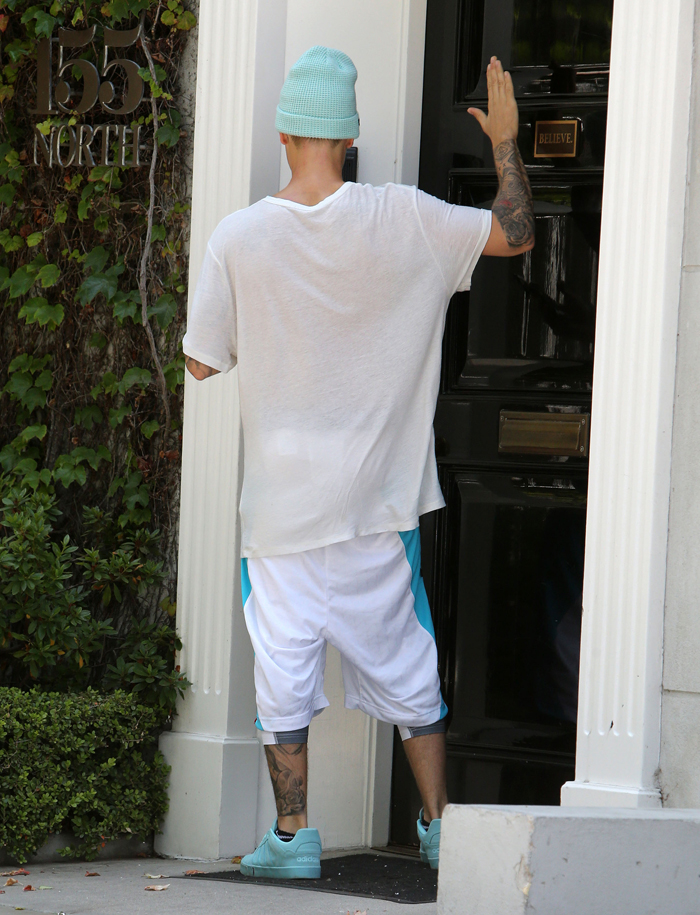 Photos courtesy of Fame/Flynet & WENN