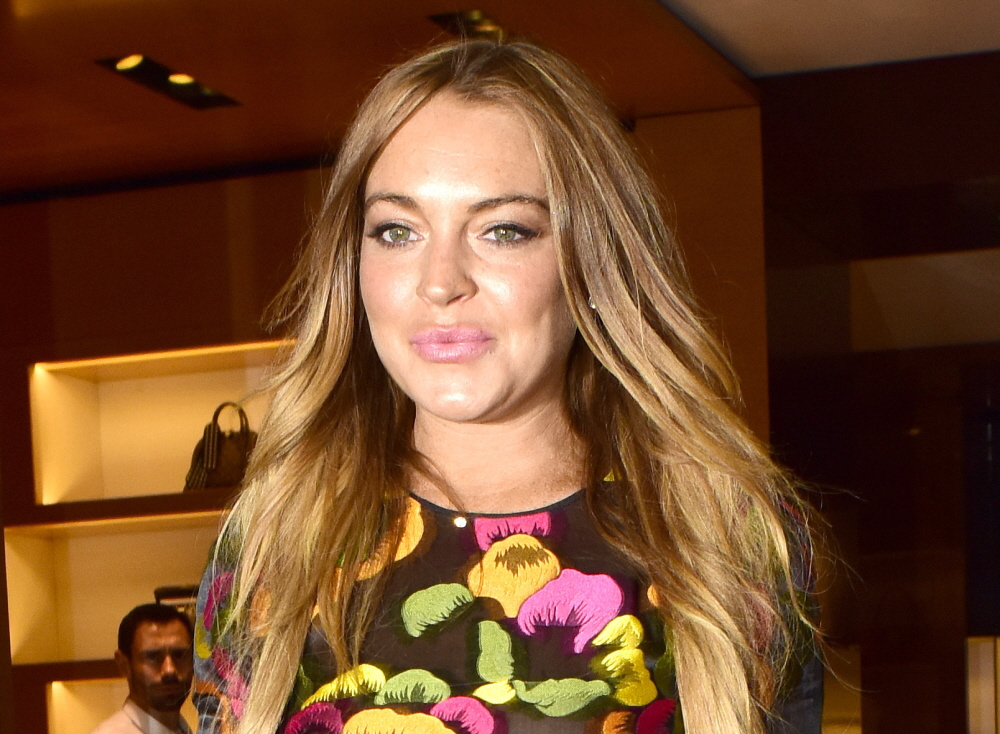 Here are some photos of Lindsay Lohan in London at the Louis Vuitton Summer Launch Party a few weeks ago. I just never got around to posting these photos, mostly because I've been trying to ignore the Cracken ever since she somehow managed to crack-hustle her way through completing her community service hours by the end of May. Honestly, it wasn't that difficult to ignore her. For the first time in many years (like, six years, I think), Lindsay is not on probation nor does she have some huge legal case or charge hanging over her head. She is free to be as cracked-out as she wants without repercussions from the law.
So how has Lindsay been spending her free-and-clear time? She's been partying, of course. She went on vacation. But she's now using London as her homebase, perhaps because that's where her current sugar daddy resides. Who know? But here's an interesting new interview from Lohan – apparently, she's interested in becoming a British citizen.
Lindsay Lohan has expressed interest in becoming a British citizen. Speaking to HELLO! Magazine, she said: 'I can definitely see myself settling in London permanently.'

When asked if she would apply for British citizenship, she replied: 'If you'll have me, I will.'

The troubled star credits moving to the UK with helping her completely change her life. She explained: 'I'm in a really good place. I'm blessed to have been able to do a play in London and start a different way of life. New York is very fast paced and it's not like that over here for me. You grow up and change, and I'm really happy about that, as overall I feel a lot better. Moving here was a new start for me and my outlook on life is different now.'

The 28-year-old star adores exploring new areas of the city and venturing further afield when she isn't working.

She continued: 'For me, I feel more comfortable working from London. And it is beautiful. The architecture is incredible and the parks are so nice. I also love exploring different cities and using London as a base means I can go to more places. That's really important to me.'
I'm shocked that Lindsay didn't use this as an opportunity to diss America and talk up the British people for their amazing humor and conversational skills. Oh, wait – that was Rachel Weisz. Lindsay just wants to stay in London because that's where her current boyfriends are and because she hasn't been arrested for anything in London. Yet. And if she wants to stay… God bless. I'm just happy that the streets of LA and NYC will be that much safer without the Cracken. I feel sorry for London a little bit though. In an ideal world, Lindsay would get into some kind of street fight with Katie Price and then all would be well.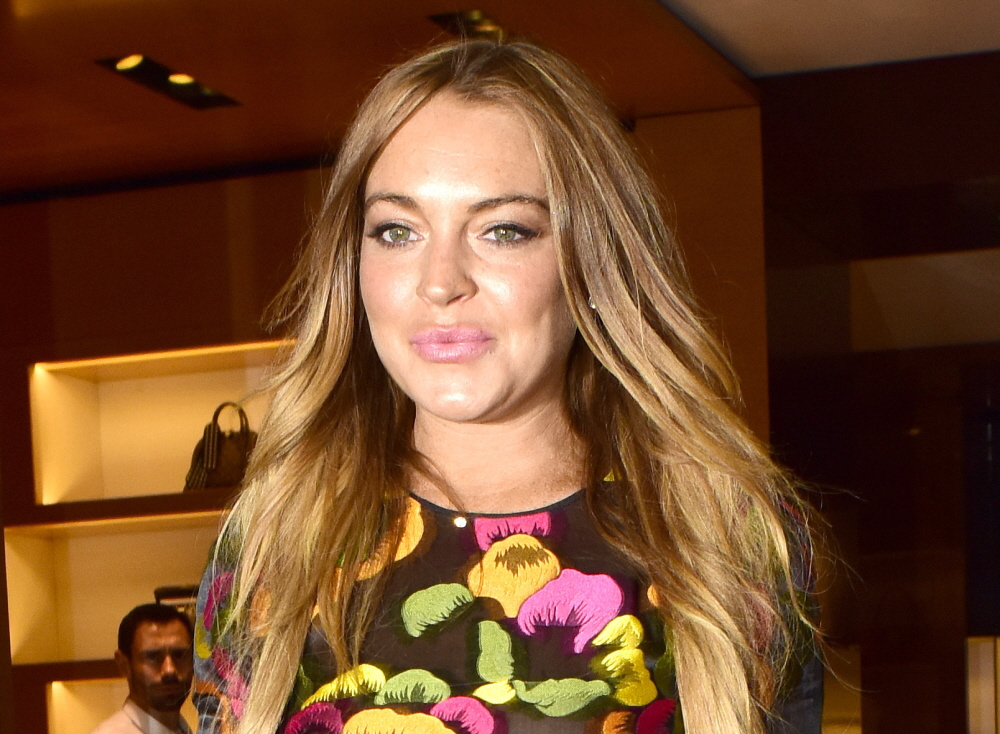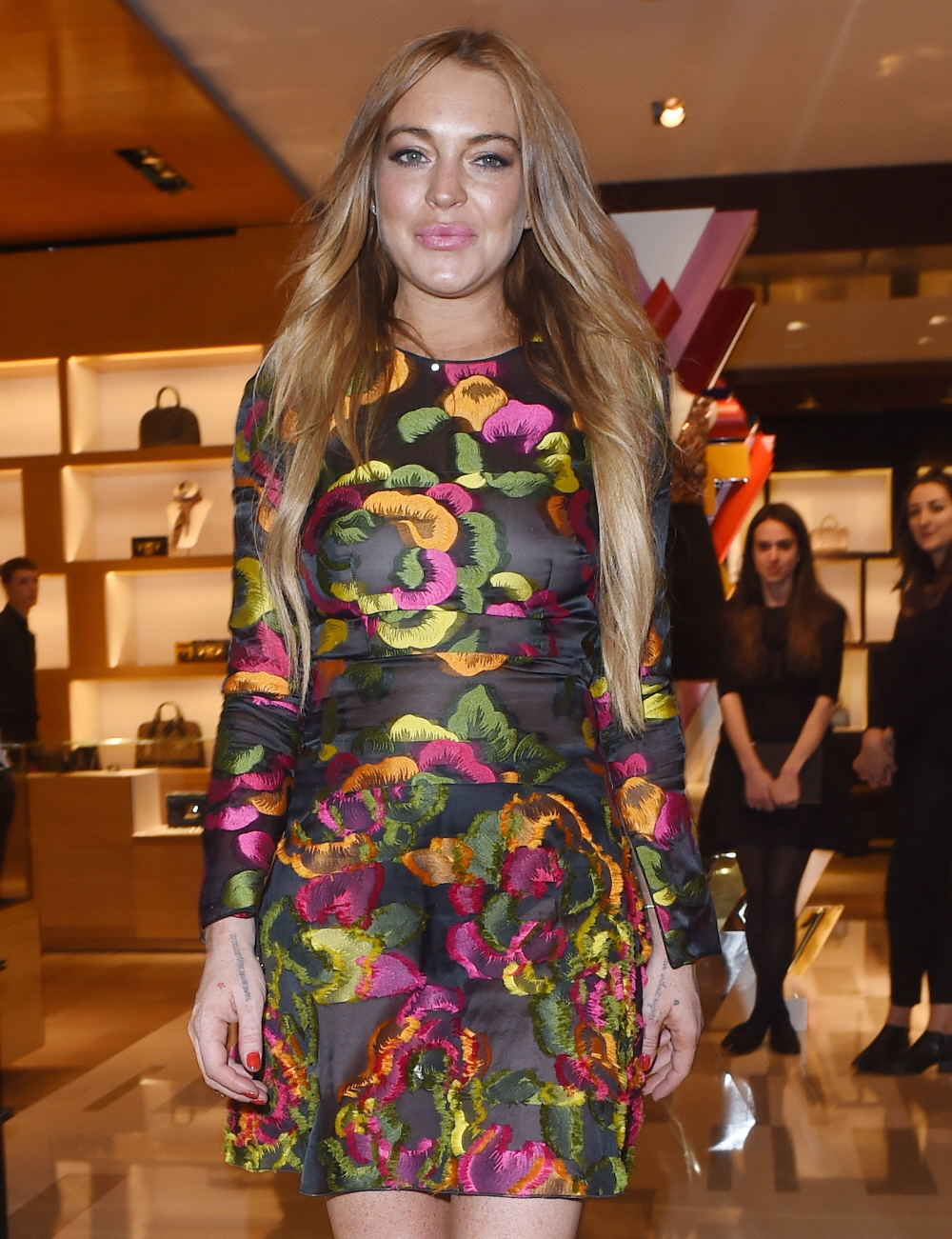 Photos courtesy of WENN.