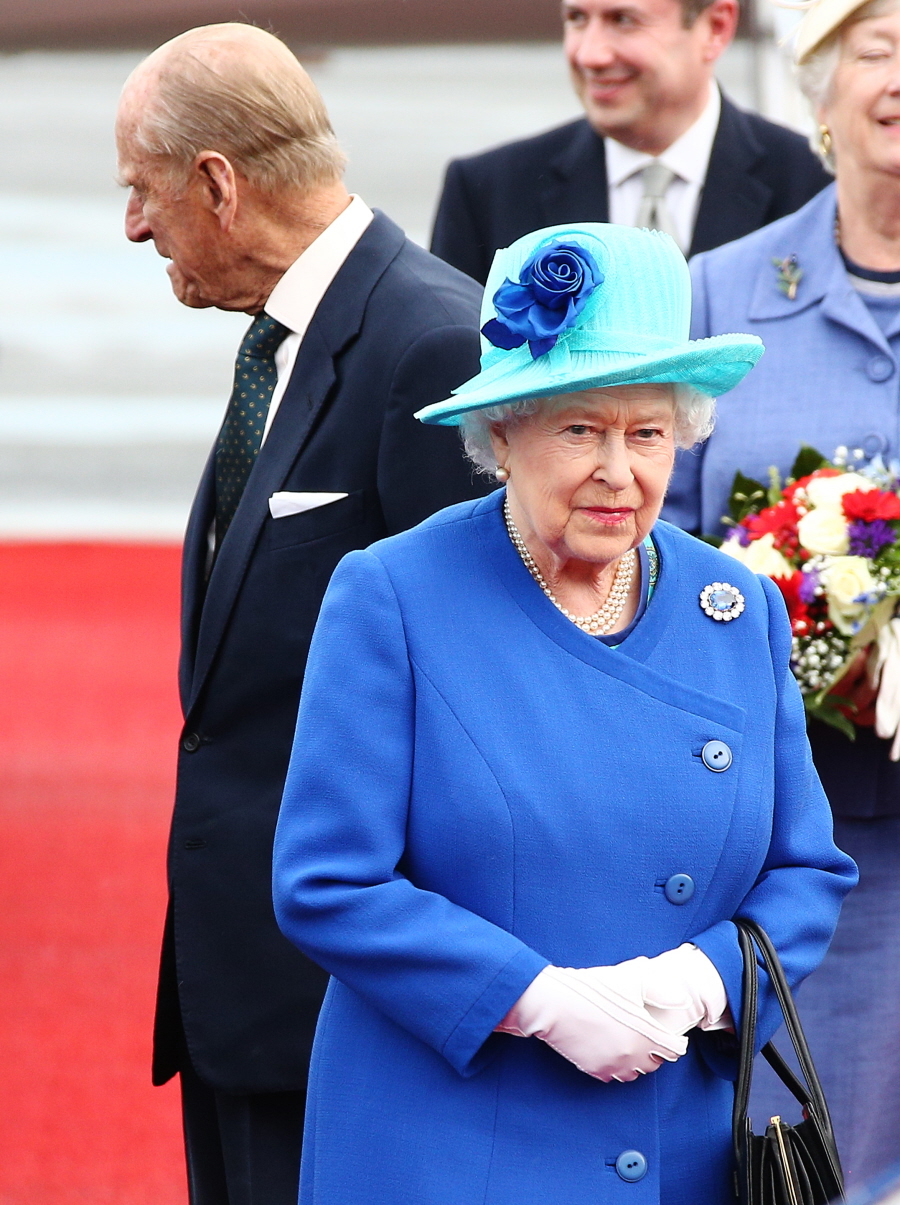 Things I never get tired of: the Queen with a face like thunder and Brooch P0rn. And we have both in spades this week! Queen Elizabeth arrived in Germany for a three-day state visit yesterday. I'm including some photos of her arrival and from her journey to meet Angela Merkel today. The Queen has a full schedule which includes the sit-down with Chancellor Merkel (they are expected to discuss Britain's place in the European Union), a visit to a concentration camp and a boat ride, which already happened earlier today. They really made the poor Queen haul her ass down into this tiny little boat too, which just seems mean.
By most accounts, the Germans are very pleased that the Queen is visiting. Queen Elizabeth is quite popular abroad and European leaders especially seem to make a great deal of effort when she visits. However, two really funny things happened with this trip. One, the palace really wants everyone to ignore the fact that the Queen (and the British royal family in total) have very deep German roots and that the House of Windsor is actually the House of Saxe-Coburg-Gotha. Sources told the Daily Mail that the Queen would not be speaking German during the trip because she wants "to avoid stirring up pesky republicans by reminding them how the Royal Family changed their name."
The second funny thing? The Queen hated the gift given to her. She was presented with a portrait of herself – as a child – on horseback with her father. The Queen really hated the portrait, she hated that the horse was blue and she didn't think the artist portrayed her father correctly – go here to see the video. The Queen was all "WTF?"
Meanwhile, back at the Queen's home, everything is falling apart. It's been reported pretty consistently that the Queen used most of her renovation funds on William and Kate's apartment in Kensington Palace, and now Buckingham Palace is in a weird state of disrepair. It's gotten so bad that the Queen might have to temporarily move out of Buckingham Palace while it undergoes about $240 million worth of repairs. You read that correctly. $240 MILLION. No decision has been made about moving the Queen out or even if they'll do all of the renovations at once. The anti-monarchists want the Queen to move out… forever. And they want to turn BP into a tourist destination. Which honestly wouldn't be the worst idea.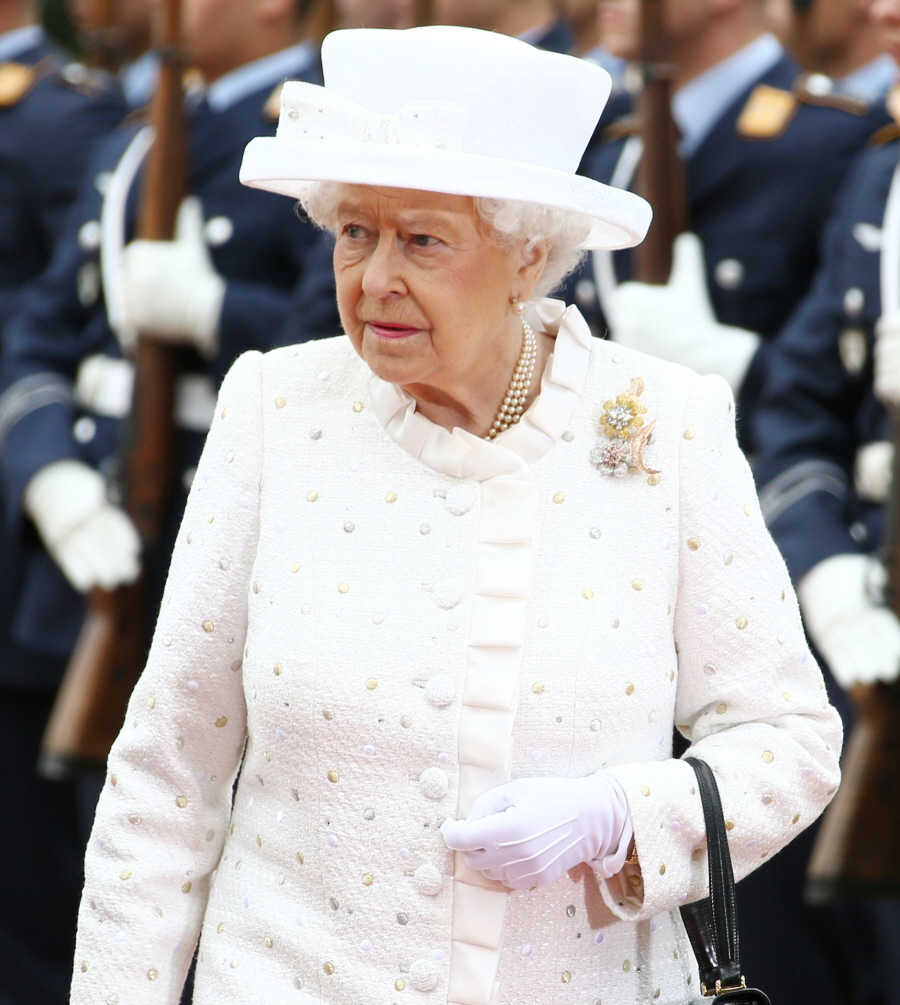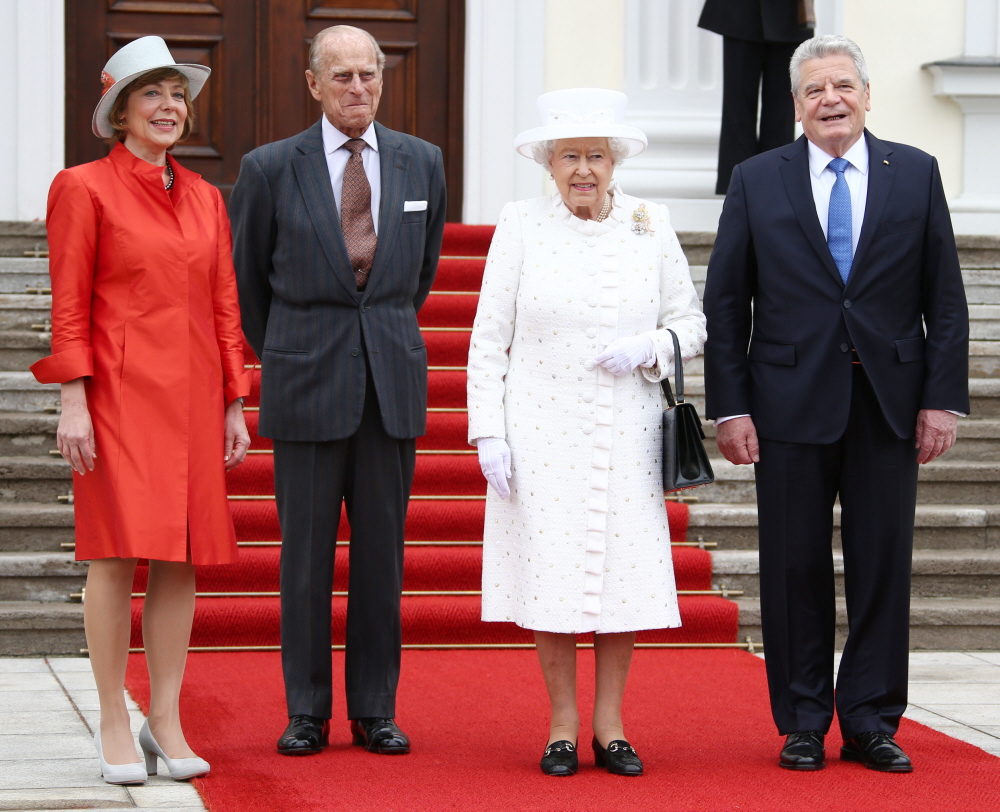 Photos courtesy of WENN.