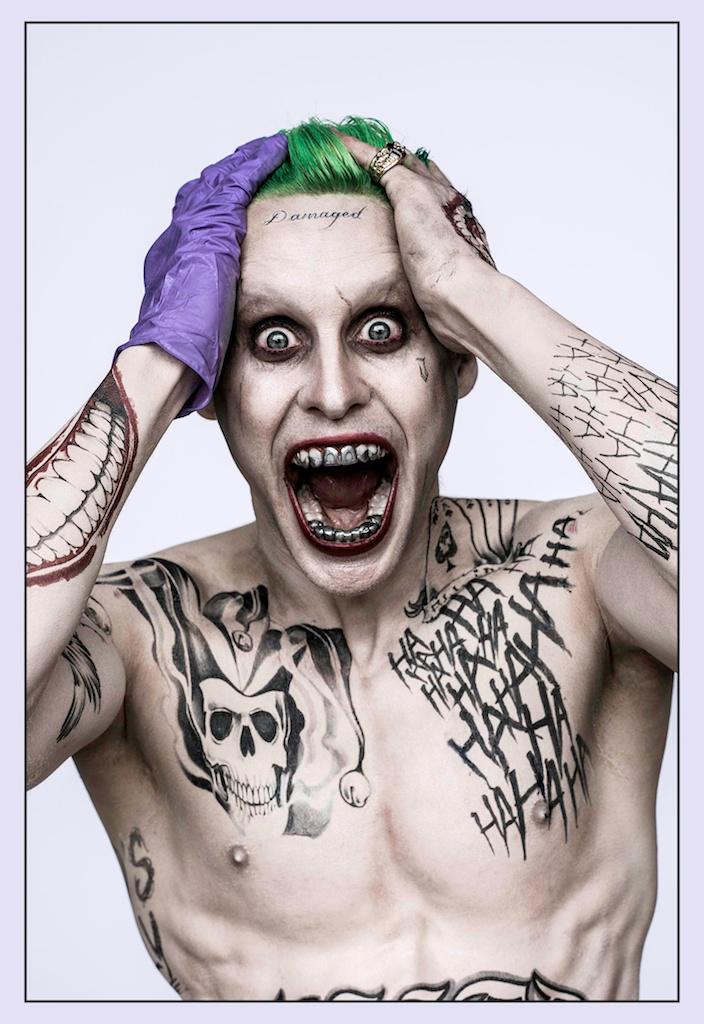 Jared Leto's Oscar statuette is still almost brand new, but he wants another one. His Joker role in Suicide Squad might lead to another nomination, depending on how good the film itself turns out to be. I think he looks like a disaster in costume, which is fitting for the part. But this Joker seems to try too hard. Then again, I'm only basing this assumption on Jared's official character still and set photos like this one.
Um…We want @JaredLeto back!! He's looking super scary as #TheJoker these days!- @MJonBLI pic.twitter.com/l9FOsslxIg

— 106.1 BLI (@1061BLI) June 11, 2015
Jared's so serious about this role that co-star Jai Courtney says he never breaks character no matter what. 24 hours a day, Jared is the Joker. Now he's done something so method that Shia LaBeouf probably regrets not nabbing this stunt first:
Jared Leto is quite the gift giver. His Suicide Squad co-stars received letters and presents after the Oscar winner wasn't around much when they first started prepping the movie.

"He sent [Margot Robbie] a nice love letter with a black box with a rat in it — a live rat," Adam Beach, who plays Slipnot in the Warner Bros. film, told me. "It was beautiful. Then he sent bullets to Will [Smith] with a letter."

Talk about method gift-giving.

The cast also received a video and — get ready for it! — a "dead hog."

"Basically, what he said was, 'Guys, I can't be there but I want you to know I'm doing my work as hard as you guys,'" Beach said. "The video he showed is in character. It blew our minds away. Then we realized that day, this is real."

Seeing Leto as the Joker in person for the first time also sounded like a trip. "He encompasses this beautiful man and he shows it in, 'Hello, how are you?,' but in an instant, he goes to psychotic behavior where you're in fear," Beach said. "But you love him because he has both of those genuine sides."
[From E! Online]
This is a really gross story, but it's easy to believe. This was Jared's way of acting method even before he arrived on set! God, method actors are so exhausing. Saving it for the cameras seems like a better bet. What if Jared did the most Joker thing ever, and no one ever saw it happen? Then the moment would be wasted.
Speaking of Margot Robbie, a story in this week's issue of Star says she's under pressure to lose 20 pounds. The nebulous powers-that-be informed her that she must drop some weight in order to become an A-lister. Margot loves her spaghetti bolognese, so she reportedly told her critics to shove it. Good.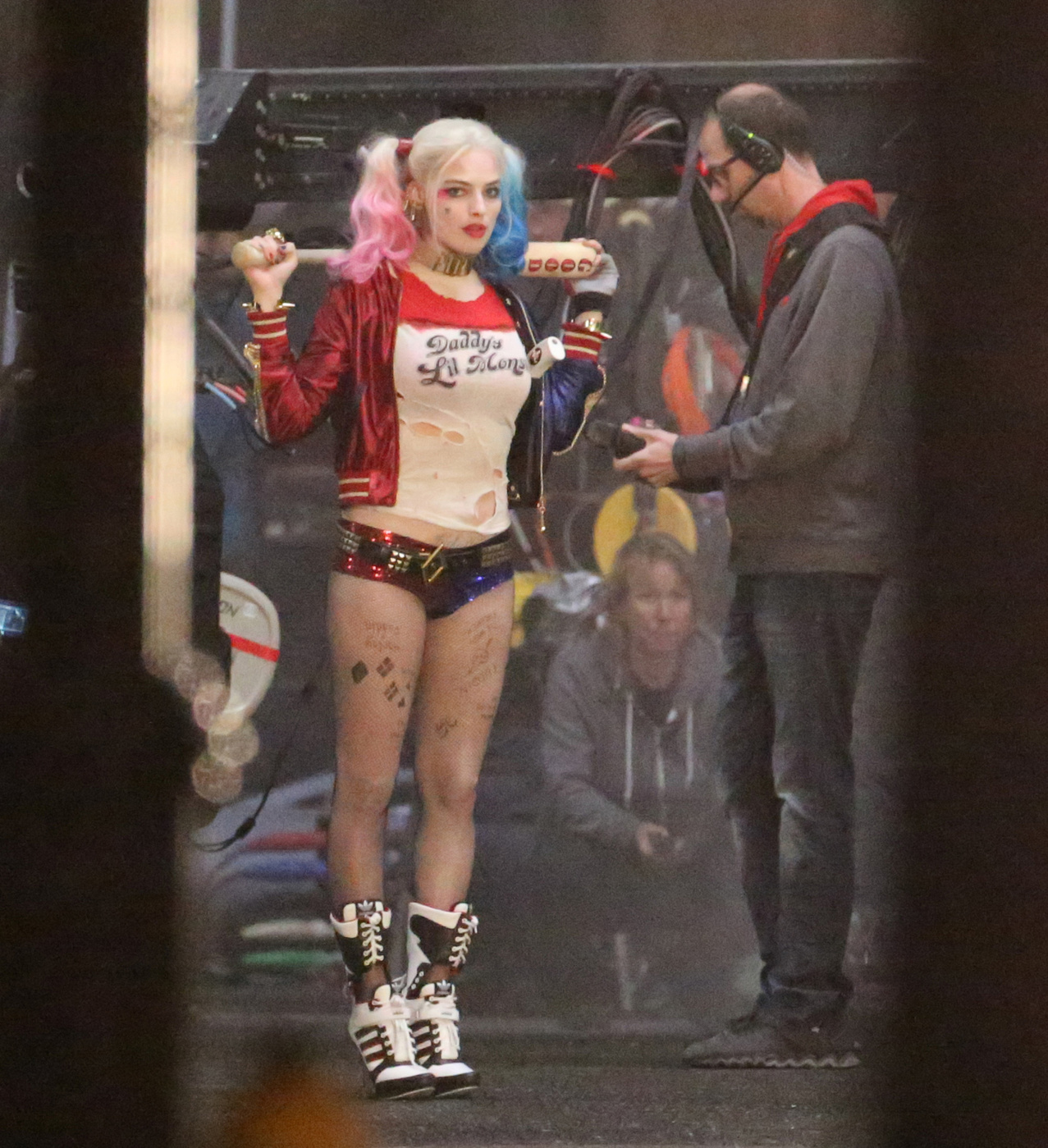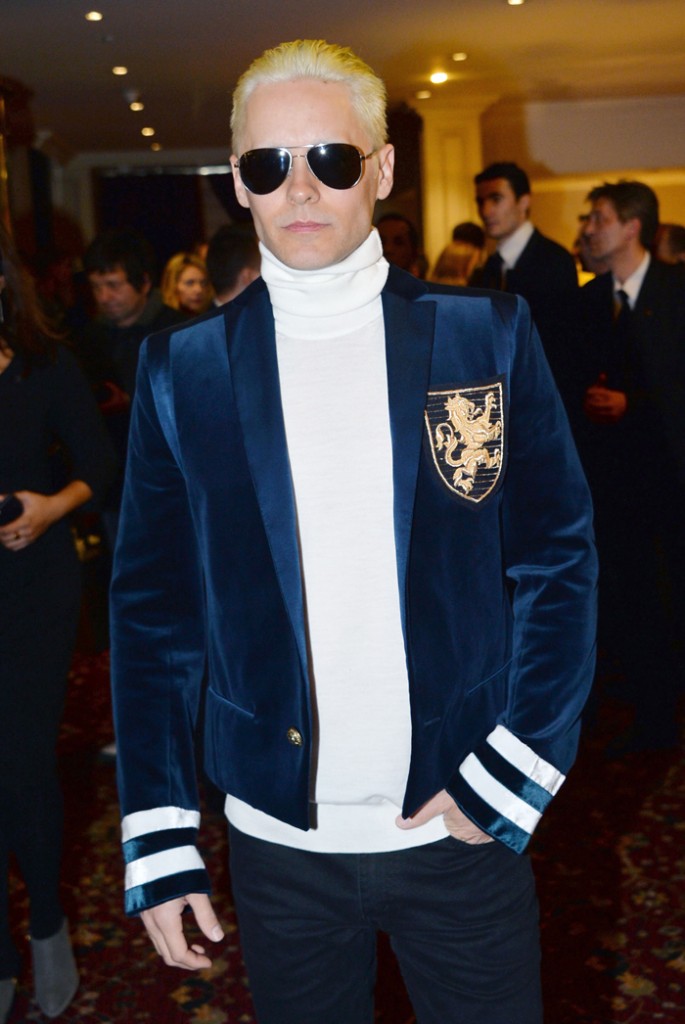 Photos courtesy of David Ayer on Twitter/WarnerBros/DC & Pacific Coast News, Fame/Flynet & WENN