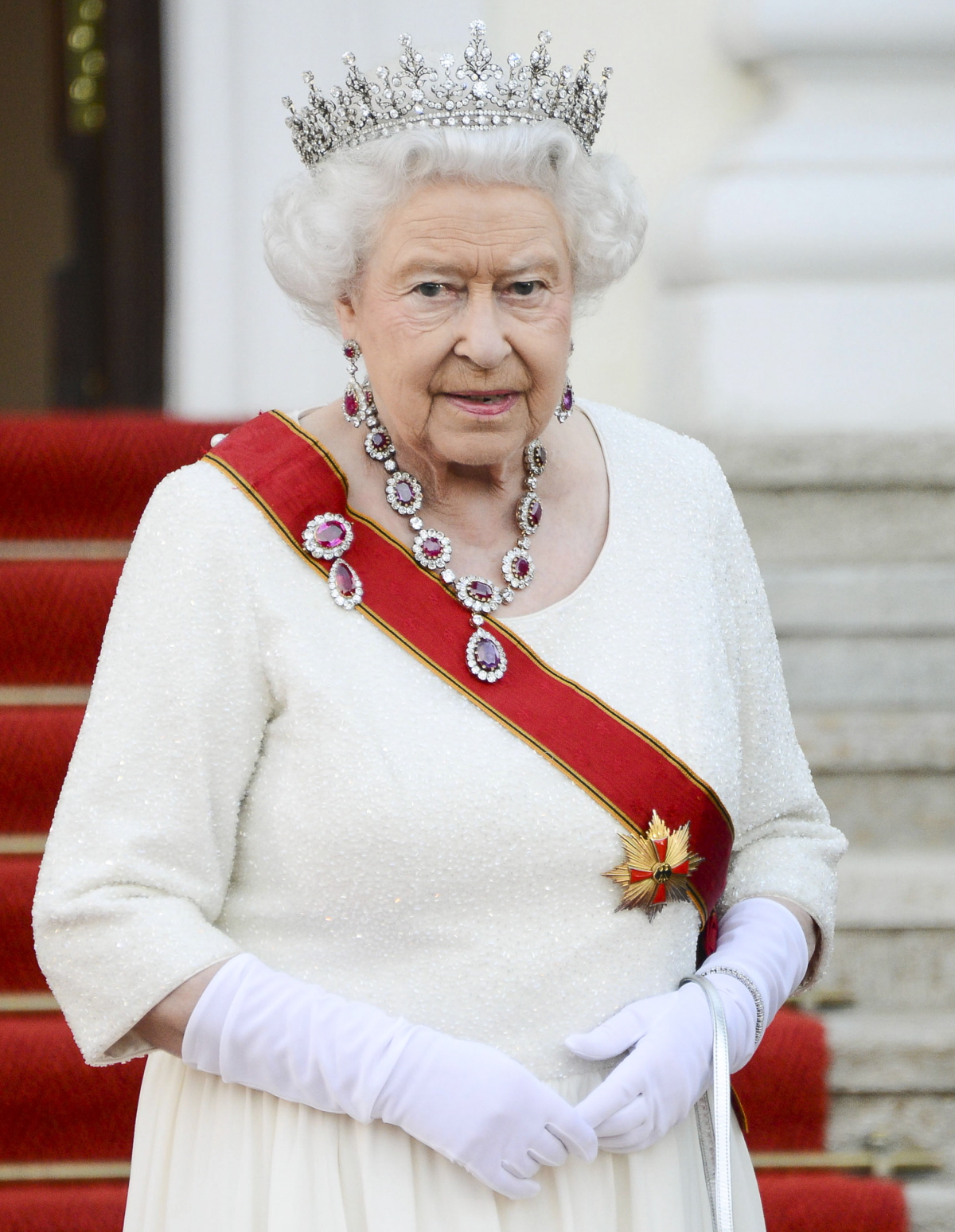 This is sort of a full royal round-up post with some stories about Queen Elizabeth and the Duchess of Cambridge, but I'm just going to do photos of the Queen. She's still in Germany on a state visit, and I'm including photos of the Queen in all of her finery for the big state dinner, plus some photos of the Queen in Berlin today (wearing yellow) and the Queen in Frankfurt yesterday (in blue). For the state dinner, Queen Elizabeth brought out some of her most fabulous jewels – according to the amazing Queen's Jewel Vault blog, the Queen wore the "Queen Victoria's Crown Ruby Brooch with Queen Victoria's Crown Ruby Necklace and Earrings." She topped the whole thing off with the Girls of Great Britain and Ireland Tiara, which is one of her favorites. The Queen is so #baller.
What else is going on with the Windsors? The big news is that Carole Middleton was photographed with Prince George… in Berkshire. GO HERE to see the photos at Pop Sugar. George looks especially blonde in those photos. The outing just seemed to be Carole and George, and the fact that they were in Berkshire is suspicious to me. Does anyone else wonder if Kate has quietly moved back into her parents' house AGAIN?
Let's see, children's clothing retailer/designer Amaia Arrieta gave some quotes about Duchess Kate, who has been in her shop before. Arrieta says:
"The first time she came into the shop she was with her mother. It was quite funny because she said, 'I've just had a baby and I'm a little lost. Would you be able to help me?' Of course we knew who she was! It surprised us to see how normal and natural she was. We helped her like any new mum and I think she liked that because she's been coming back ever since. She usually comes alone and although we show her everything we have in the size she needs, she usually knows what she wants. She's very decisive but she does let us make suggestions, and sometimes she buys things she wouldn't have picked up. She's very charming, very normal and very sweet."
Most of the designers and shop owners who interact with Kate always say the same thing, that she's polite and nice and she knows what she wants. Of course! Because she's a champion shopper. She's big into retail therapy.
And finally, the Queen spent some time at the former concentration camp Bergen-Belsen today. She was very somber and respectful – go here to read more. They talked to Holocaust survivors and family members of survivors, as well as family members of the British soldiers who liberated the camp. The German media outlets have been nothing short of fawning for the Queen – she seems incredibly popular in Germany and she's been met with large crowds wherever she goes. She didn't make one gaffe during the trip, which brings me to another question: if such a major state visit was given to the Duke and Duchess of Cambridge, how badly would they screw it up? Like, how many times would Kate have flashed her panties and how many times would William had some kind of hissy fit and screamed at some peasant?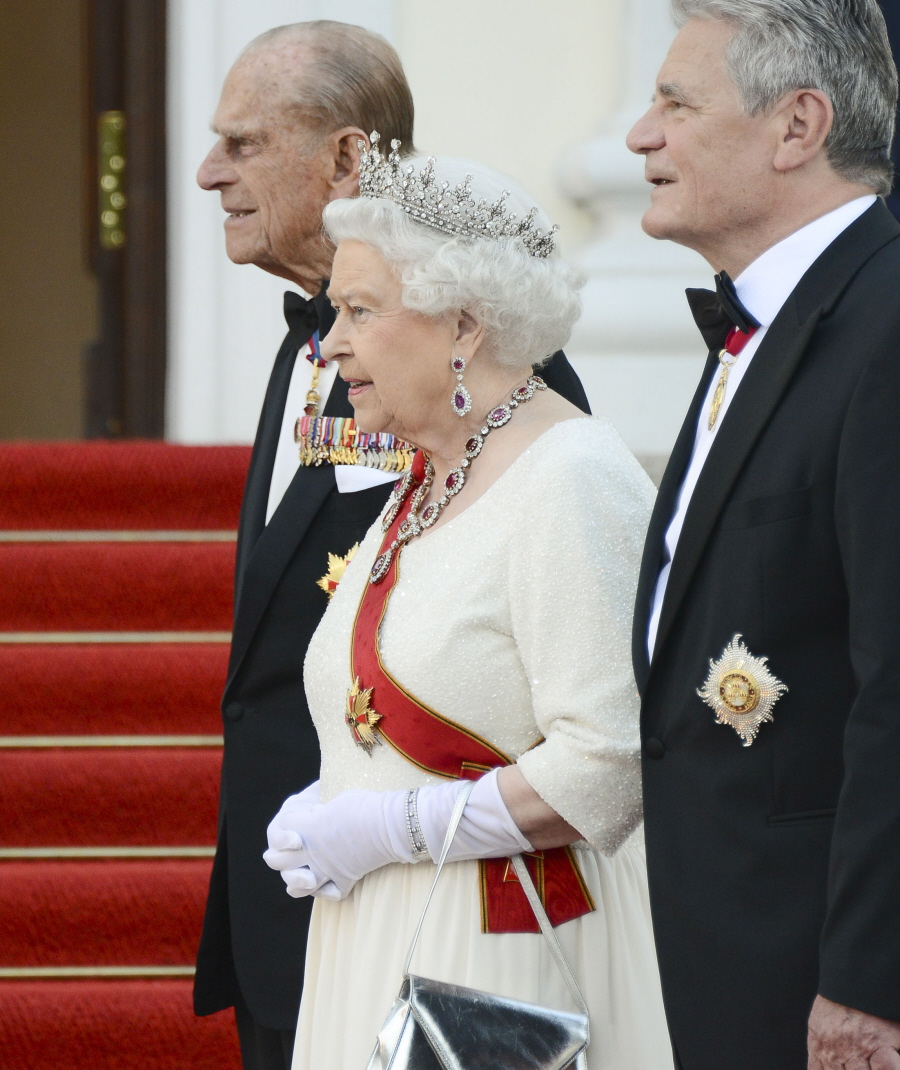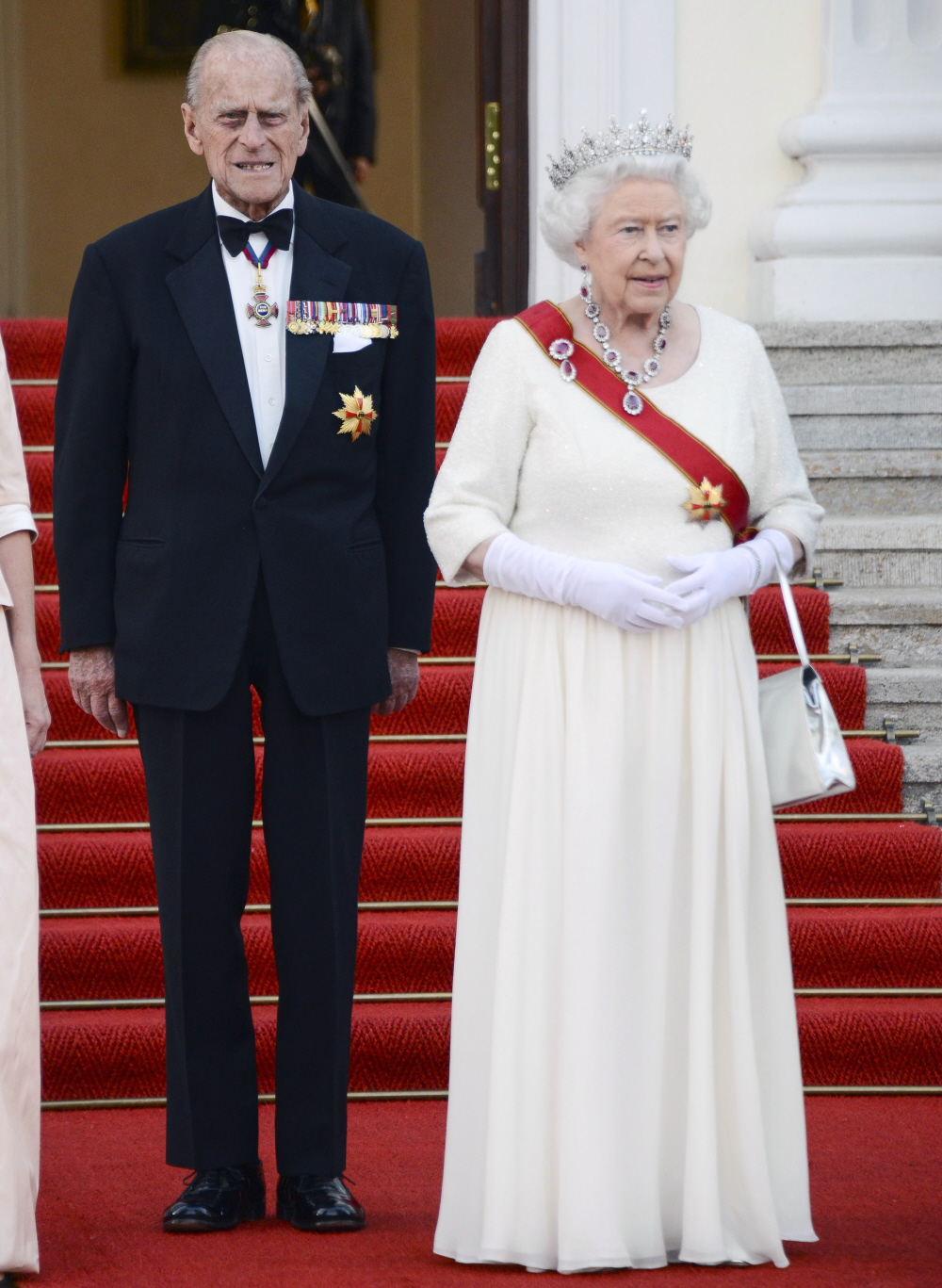 Photos courtesy of WENN, Fame/Flynet and Pacific Coast News.