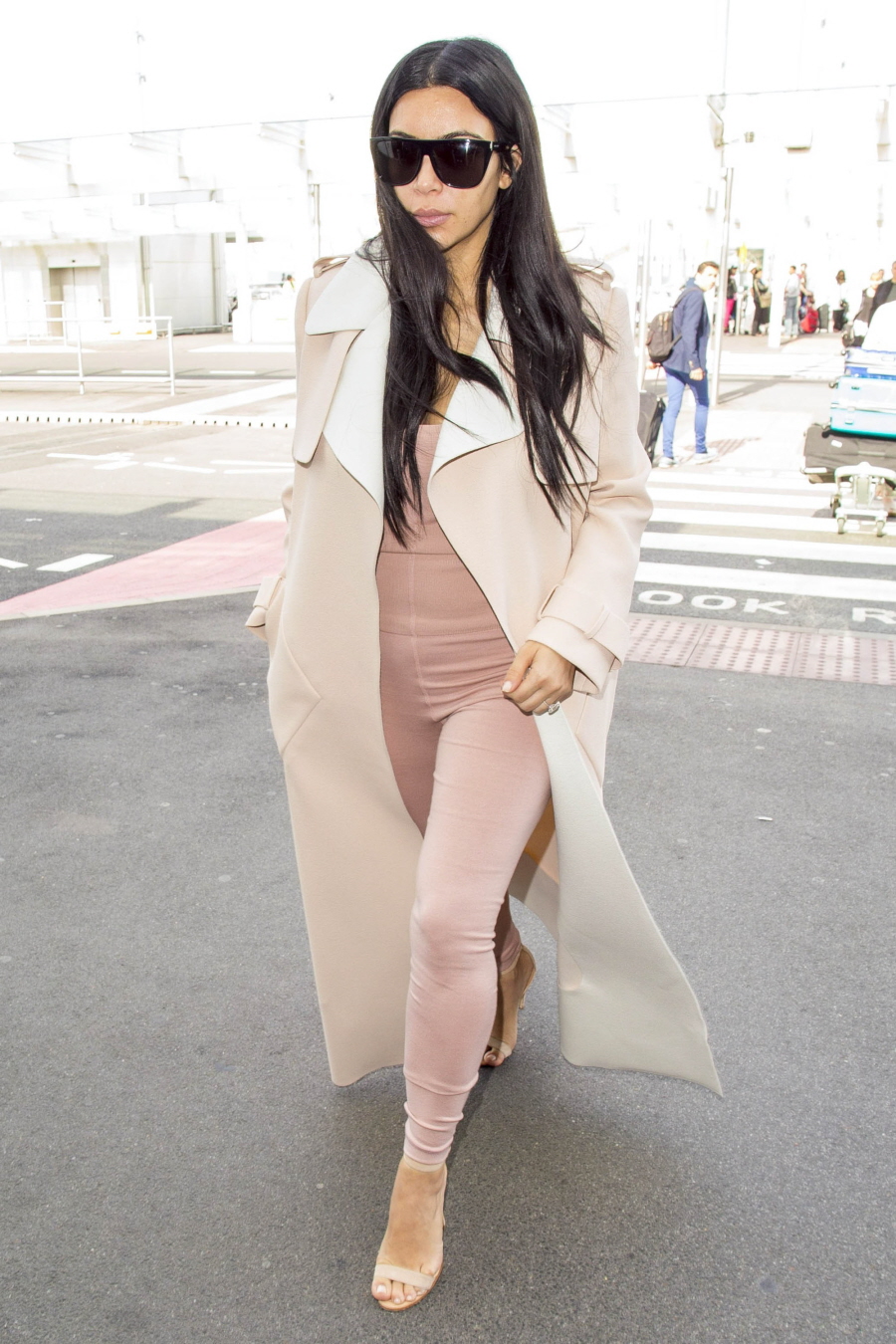 Here are some photos of Kim Kardashian at Heathrow today (the onesie photos) and out to dinner with Kanye in London last night (the pale pink dress photos). The date-night photos are pretty boring, mostly because I can't find anything particularly disagreeable in Kim's ensemble. But the Heathrow photos… OMG. We're getting there, people. We're getting to the moment where Kim's pregnancy progresses to the point where her fashion goes completely berserk. She's wearing a pink-nude onesie, for the love of God. Heathrow to JFK, or even Heathrow to LAX… that's a long-ass flight to wear a onesie. That's also a pretty unflattering look for a pregnant woman. Poor Kim.
A few more leftover stories about Kim and Kanye… let's see. Kanye performed at Glastonbury on Saturday night, as we discussed, but when Kim and Kanye arrived via helicopter, they were greeted by one very special flag– it was a silkscreen of an image from Kim's sex tape with Ray-J. You can see the NSFW image here. The Telegraph had some words about it – apparently, that Glastonbury attendee is slut-shaming Kim. But if that's the argument, didn't Kim slut-shame herself?
There's also this fascinating story in The Daily Beast – apparently, Kim is being credited for doing something good in Armenia: after her April visit to her father's ancestral homeland, Armenians have been feeling the stirs of national pride. They've been fighting and protesting for their rights, with some major successes. And many people in the crowd of protesters credit Kim's visit. It's an interesting read!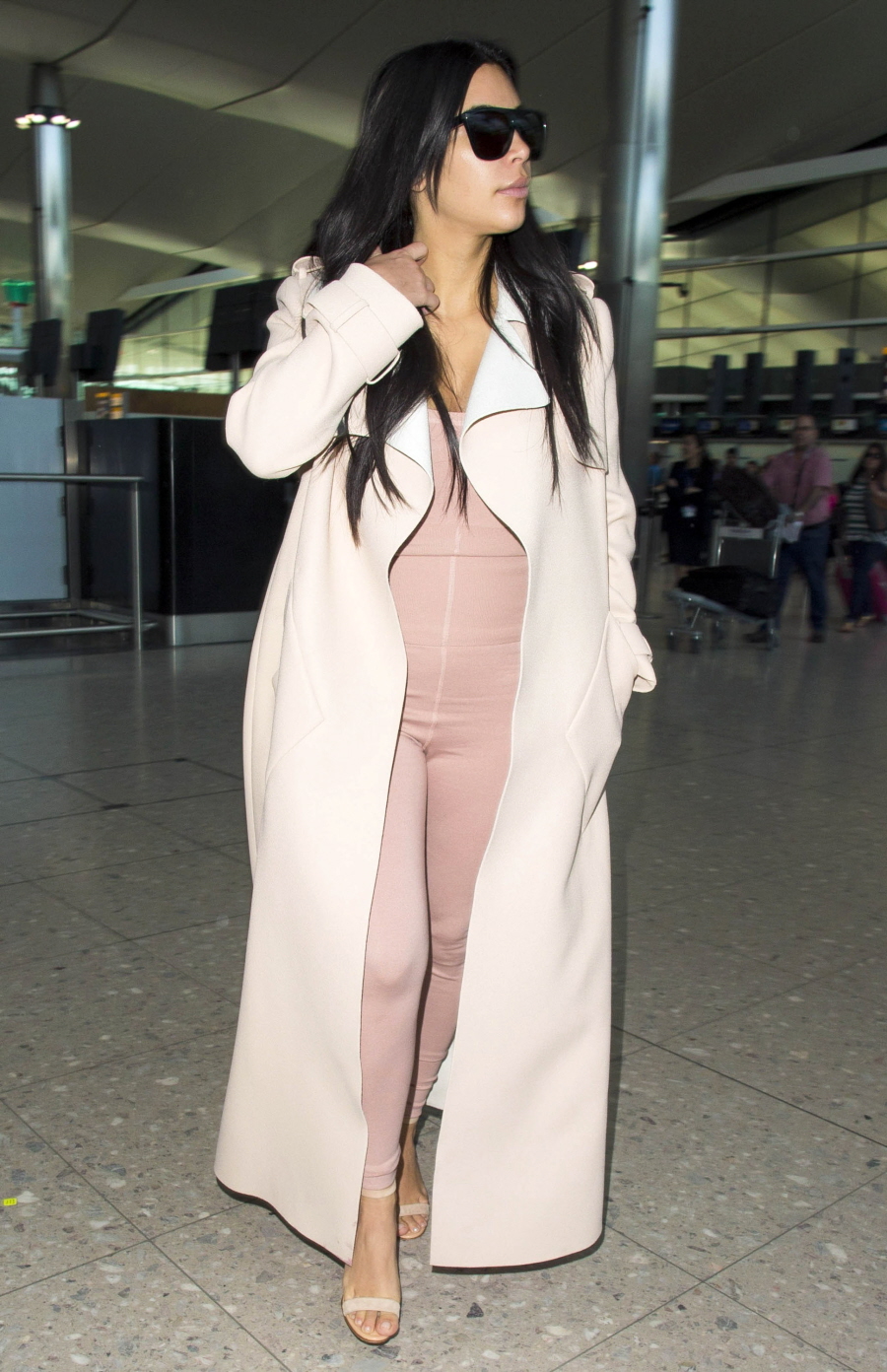 Photos courtesy of Fame/Flynet.