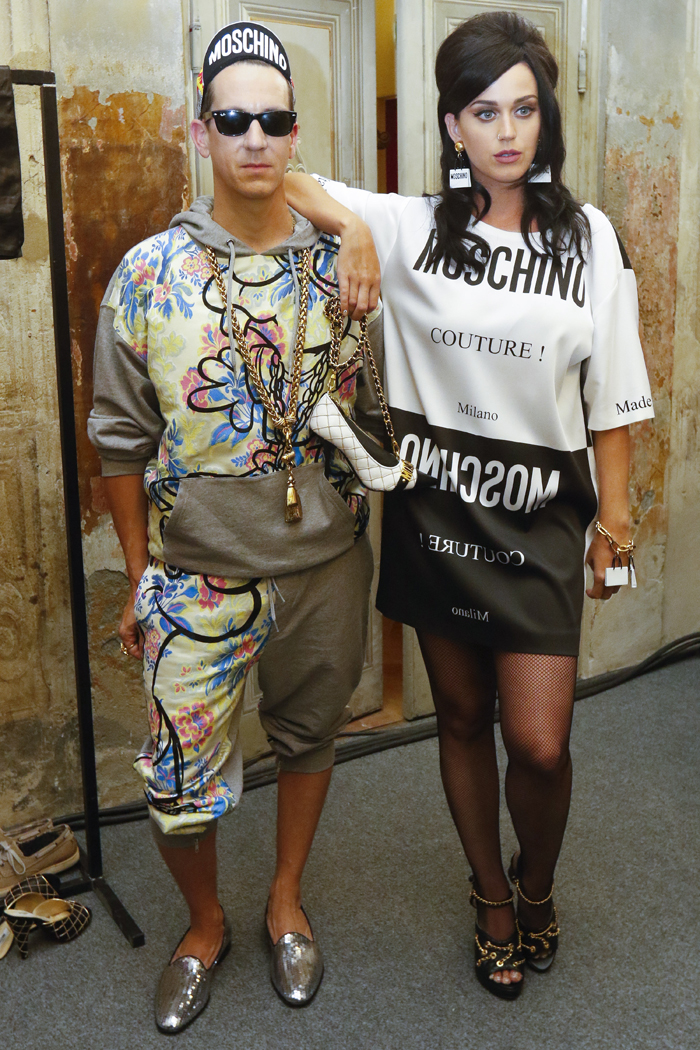 Katy Perry is looking to purchase a former convent in Los Feliz. She so badly wants this property that she's offered to pay $14.5 million in cash. The only hangup? Perry's battling with the elderly Sisters of the Immaculate Heart of Mary to purchase the property. The Sisters say they own the property, and they sold it for $15.5 million to a restauranteur a few weeks ago. They made a quick sale to keep the convent out of Katy's hands. Unfortunately, the archdiocese wants Katy to own the property, so legal paperwork is in process.
Katy started pursuing the former convent, which features "spectacular" views of Los Angeles, three years ago. It sounds like she became interested in the place right after she and Russell Brand split. Katy wants to live there with her mom and grandma. Will Katy's father live there too? Who knows, but the nuns who currently live there aren't happy about Katy's image messing up their sacred land:
Perry seems to have given her all in going after the property, and tried to make a good impression on the nuns at a recent meeting. I'm told that Perry dressed rather conservatively, and according to two of the sisters, she sang "Oh Happy Day" for them and showed them a "Jesus" tattoo on her wrist area. I would have advised her to sing "Kumbayah," but I'm not in the entourage.

The nuns shrugged, and there have been no happy days since. Just lots of accusations, disagreements and legal filings. Lawyers can't even agree on who represents the nuns. The nuns knew the archbishop had lined up a buyer who was supposed to be a famous performer, but the name didn't mean anything to the sisters, who range in age from 77 to 88. So Sister Rita [Callahan] did a little research on the Internet.

"Well, I found Katy Perry and I found her videos and … if it's all right to say, I wasn't happy with any of it," said Sister Rita, who told me she would rather not elaborate on her concerns as to whether Perry is a suitable candidate to live in a convent.

When Sister Rita learned that Perry would be performing during the Super Bowl halftime, she tuned in. Perry sang "Teenage Dream," (Let you put your hands on me. In my skin-tight jeans.) which was not a good choice, given Sister Rita's careful monitoring of the show. Sister Rita then watched as Perry was lifted off the ground and flew around the stadium as if riding a shooting star.

"I thought, is that a way to make money?" said Sister Rita. "Maybe I could fly around. I could be the flying nun."
[From LA Times]
Of course Katy flashed her "Jesus" tattoo! She also reportedly told the nuns that she wanted to "sit in the meditation garden, drink green tea and 'find herself.'" Katy's such a wishy-washy mess. She should have simply taken a lowkey tour of the property and then sent agents to complete the sale instead of showing off her tattoo. These poor nuns have already watched Katy's Super Bowl performance. Isn't that enough suffering?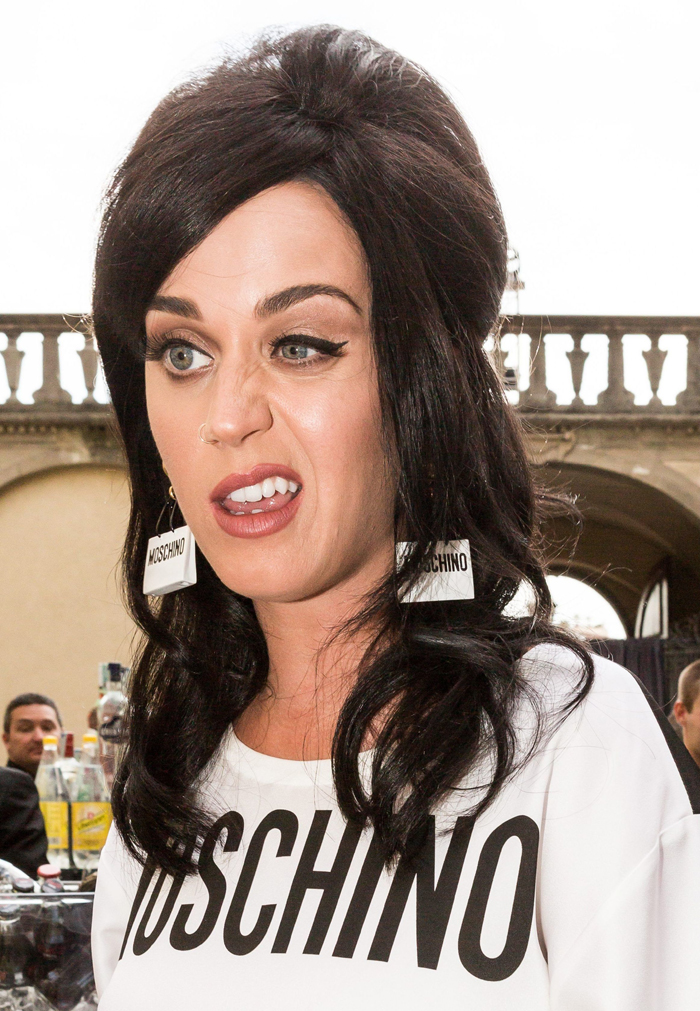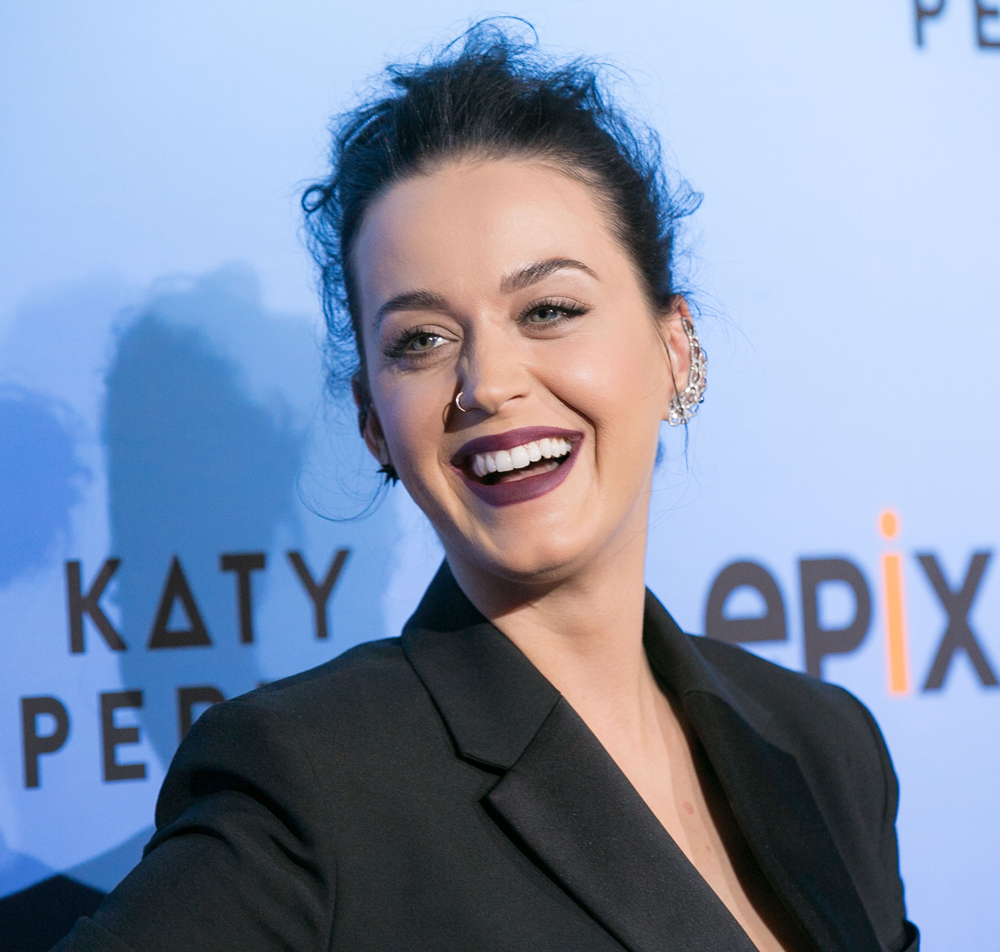 Photos courtesy of Fame/Flynet & WENN