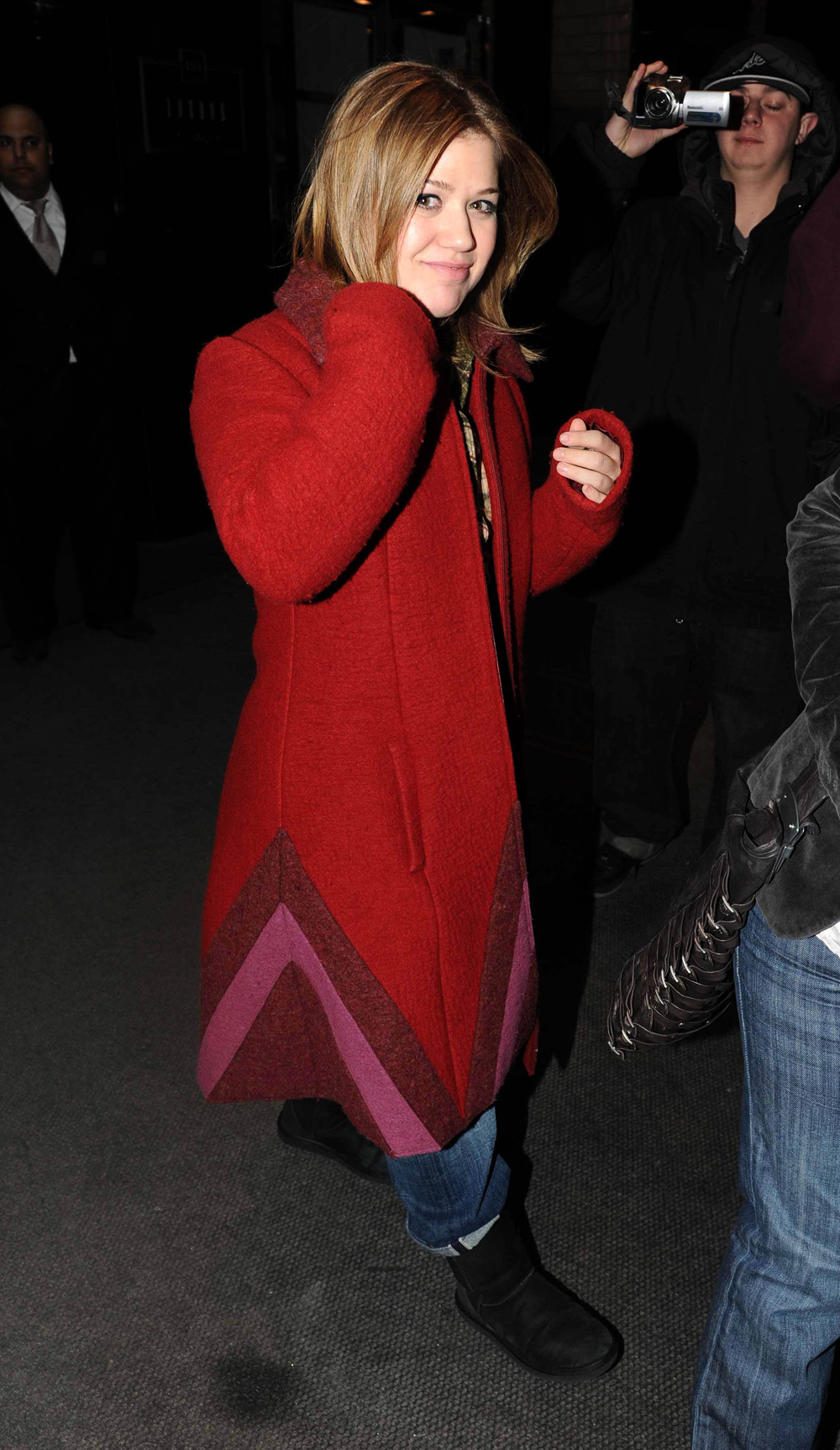 She'll always be known as the first (and arguably best) winner of the hit talent show American Idol, but there was a time when Kelly Clarkson wanted nothing to do with the show that made her famous. But when Kelly wanted to appear on American Idol a few weeks ago to perform her new single, "My Life Would Suck Without You," it came with a condition: she had to apologize to AI judge Simon Cowell, along with other show executives, for dissing the show in the past.
Kelly Clarkson has come crawling back to Simon Cowell.

The Season 1 American Idol winner performed her new single "My Life Would Suck Without You" on the March 11 show – but Simon and other AI execs wouldn't approve her appearance until she apologized for slighting them in the past.

"American Idol made Kelly a star, but she's tried to distance herself from the show," said a source close to the show. "Kelly has appeared on Idol when she's needed to promote her music, but has acted embarrassed to be associated with the show when she didn't need a career boost.

"Because of Kelly's lack of loyalty, Simon has always felt that Kelly bit the hand that fed her."

Simon called out the former Texas cocktail waitress for refusing to let Season 5 contestants sing her songs.

"No matter how talented Kelly Clarkson is, she would not be in the position she's in now without winning this show," Simon complained in an interview. "It's a shame."

Kelly, 26, returned to Idol two seasons after that bitter controversy, but Simon continued to hold a grudge, say sources.

"After her last controversial album, My December, Kelly felt she needed to return to Idol to promote her new album, All I Ever Wanted. Kelly went with hat in hand and apologized for her part in the differences they had," the source said.
[From The National Enquirer print version, April 6, 2009]
I can see why Kelly Clarkson and other artists would want to appear on the show, as American Idol continues to pull in monster ratings, even in its 7th season. And I can also understand why Idol producers would want to clear the air with Kelly. Like it or not, Idol made her a superstar. I think the show's producers have learned their lesson since their conflict with Kelly- more recent winners and contestants such as Carrie Underwood, Chris Daughtry and David Cook have all fallen in line with Idol and if they do have any negative thought about their time on the show, they've learned to keep them quiet.
Here's Kelly in New York City on March 12th. Images thanks to INF News and Features.