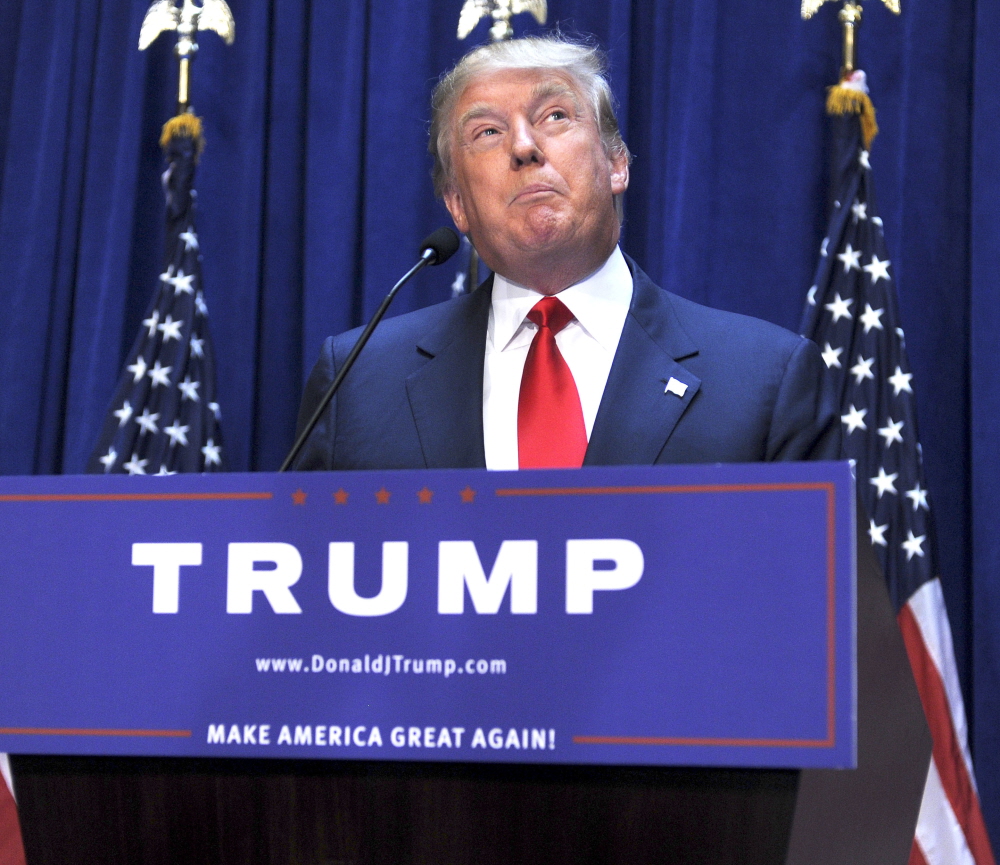 I really don't know how much Donald Trump stuff you guys want me to cover. It's true that he's a "celebrity" and everything that's happening is very media/pop culture/politics/gossip, but at the end of the day, Trump is just a crazy old bigot, a liar, a fraud and a famewhore. Everything that comes out of his mouth should be ignored. There are even many people in the Republican party who want Trump gone – they don't want him in the debates, they believe he's a sideshow, that he brings nothing to the table politically other than "crazy."
So, for now, I'll cover him. I enjoy the fact that the Republican chickens have come home to roost and I enjoy that every time Trump opens his mouth, another Independent voter thinks, "Hm, maybe Bernie Sanders is the candidate for me." So, after Univision dumped Trump's Miss USA and Miss Universe properties, NBCUniversal did the same, cutting ties completely with Trump, it seems. These are media giants who want nothing to do with the Trump Crazy Train. But since Donald Trump is Donald Trump, he will not go quietly into that good night. He's now suing Univision. Probably because they're a Spanish-language network and "they're rapists."
Donald Trump, a Republican presidential candidate, is suing Univision. The Spanish-language TV network dropped its coverage of Miss USA and Miss Universe — two beauty pageants that Trump co-owns — because of Trump's remarks about Mexican immigrants during his presidential campaign announcement on June 16. NBCUniversal also dropped the pageant programming. NPR's Andrew Limbong reports that Trump is seeking $500 million, and that in the suit, Trump claims Univision is attempting to suppress his freedom of speech.

Here's an excerpt from The Trump Organization's statement:

"Under the contract, Univision is required to broadcast the pageant live on television in Spanish. While Univision claims its decision came solely in response to comments by Mr. Trump during a June 16 campaign speech announcing his candidacy for President of the United States, the decision was, in reality, a politically motivated attempt to suppress Mr. Trump's freedom of speech under the First Amendment as he begins to campaign for the nation's presidency."

In an email to Politico, Univision spokesperson Monica Talan called the complaint "both factually false and legally ridiculous." She adds:

"We will not only vigorously defend the case, but will continue to fight against Mr. Trump's ongoing efforts to run away from the derogatory comments he made on June 16th about Mexican immigrants. Our decision to end our business relationship with Mr. Trump was influenced solely by our responsibility to speak up for the community we serve."
What's funny to me – and this is how you know Trump doesn't have a legal leg to stand on – is that Trump is making this into a free-speech issue rather than a contractual issue. It was possible that Univision and Trump might have had a contractual problem that could be adjudicated through legal channels. But Trump's argument is basically "The First Amendent gives me the right to be a crazy bigot AND show my beauty pageants on Spanish-language television!!!" For the record, Trump can say whatever he wants. And Univision has the right to be offended and call him out on his bigotry.
Trump also appeared on Bill O'Reilly's show yesterday. Do you really want me to excerpt the crazy? You can read some stuff here.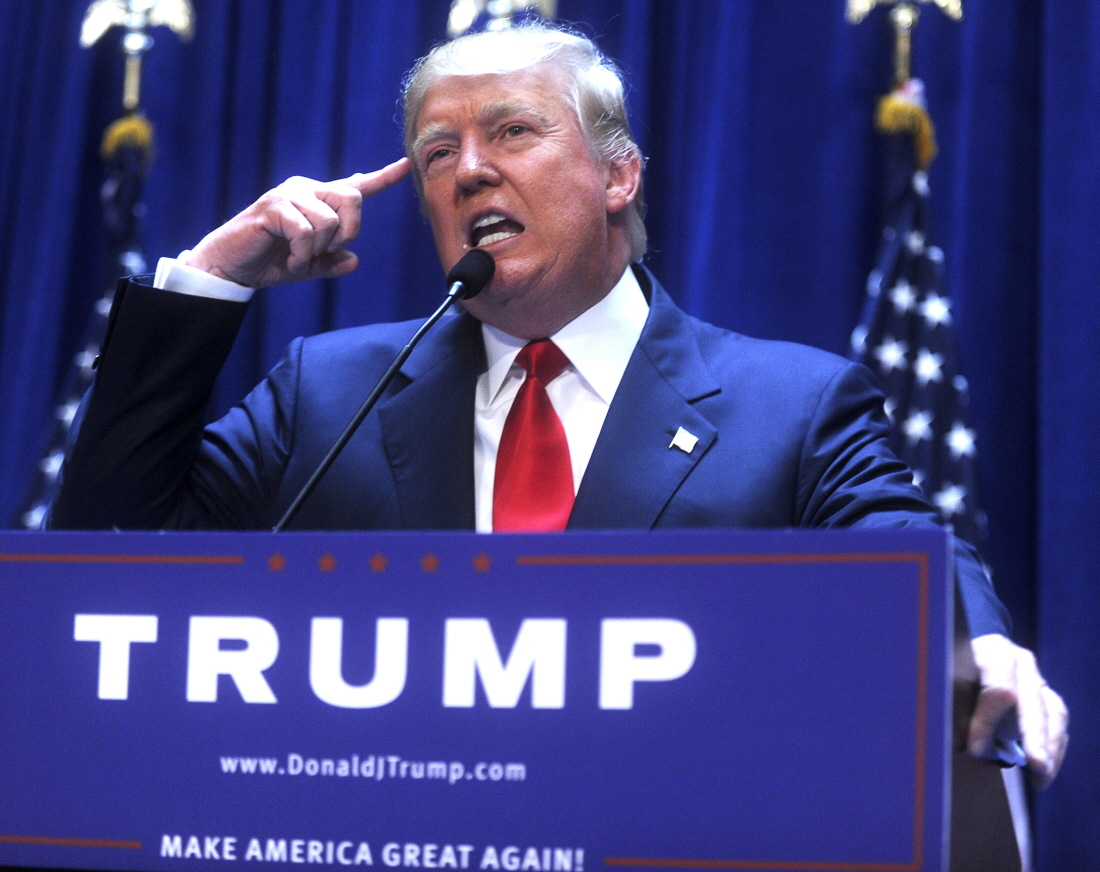 Photos courtesy of WENN.