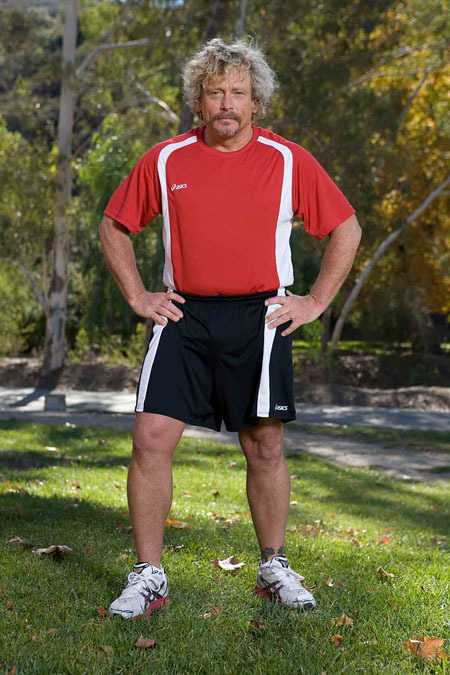 If you're looking for a good deal on some TV memorabilia, former "Eight is Enough" and "Charles in Charge" star Willie Aames might be able to help you out. The cash-strapped actor is holding a garage sale in order to save his foreclosed house. I hope Lindsay Lohan is paying attention to this story – this could be her someday soon!
Eight apparently wasn't enough for Willie Aames.

The star of Charles in Charge and Eight Is Enough, after filing for bankruptcy last year and whose house is in foreclosure, has been reduced to holding a garage sale at his Olathe, Kan., home to raise some scratch.

Among the items on sale Thursday were antiques, artwork, a piano, leather couches, a TV set, a mounted lion's head and other stuffed wildlife the 48-year-old had hunted, and movie memorabilia. Aames also signed autographs while and a film crew recorded the event for a TV documentary about his life, reports the Kansas City Star.

After his stints on TV and a self-admitted addiction to cocaine, the former child actor became religious and visited schools in a superhero costume as "Bibleman." He moved to the Kansas City area in the 1990s, after filming a syndicated fishing show there.
I remember him vaguely from the 70s and 80s, but I always used to get him confused with the other blond, curly haired kid who starred in "The Blue Lagoon" with Brooke Shields. I also remember that he could never say the name "Charles" correctly. It always sounded like he was saying "Chorles." I have no idea how much money he owes on his house, but something tells me that if it's already in foreclosure, a garage sale probably isn't going to help much. Maybe he can move in with Gary Coleman or something.
Here's Willie Aames with his wife in a promotional image for their book. Header is a still from Celebrity Fit Club 6: Boot Camp. Credit: tv.yahoo.com.