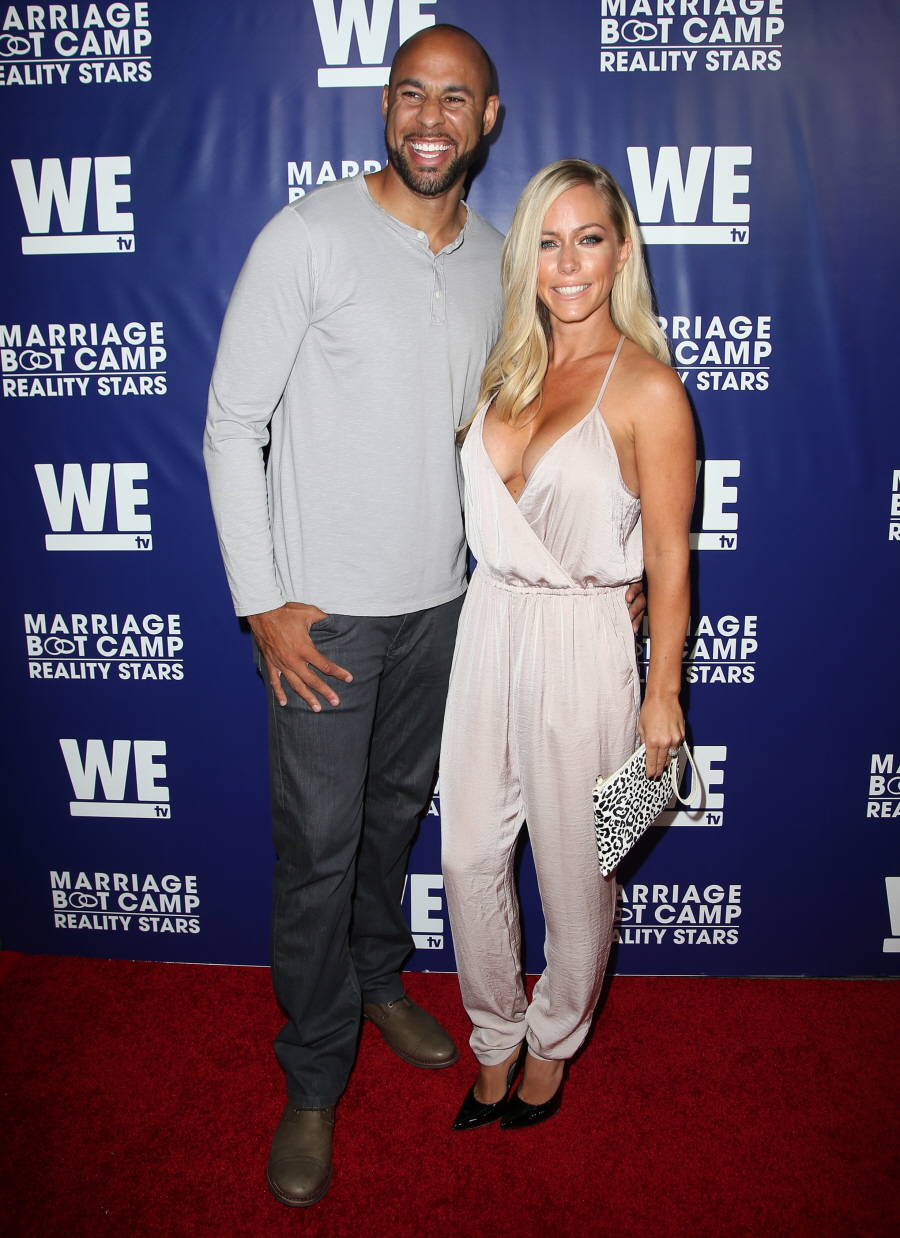 Almost one year ago exactly, the gossip world was all atwitter when some tabloids reported that Hank Baskett cheated on Kendra Wilkinson with a transsexual (that's how she was described at the time, although now she's being called a transgender woman). Hank moved out of the house just weeks after Kendra had given birth to their second child. Kendra was reportedly going crazy, punching walls, screaming, flushing her ring, all of it. But in the months that followed, Hank wormed his way back into Kendra's life. He apologized and fed her a story that seemed to explain how everything went down. They are now back together and raising their two children. The question remained: just how did Hank explain his affair to Kendra? What did he say to get back in her good graces? As it turns out, his explanation is… um, made of lies. This is the stupidest "why I cheated" story I think I've ever heard. Here are some highlights from People's exclusive:
"I messed up," a teary-eyed Baskett tells PEOPLE exclusively. "I put myself in a bad situation. And everything through me brought pain upon this family."

Last April, Baskett says he encountered a couple in a grocery store parking lot smoking marijuana. The former football player, 32, says he approached the couple to buy some pot; they gave him a phone number to call and, when he did, he was provided an address. Once he showed up at the home, Baskett says he used the restroom and when he emerged, "I saw something I thought I would never see in my life."

Baskett says the person who answered the door, a transgender woman, was nude and making out with another transgender woman. "I froze," says Baskett, visibly shaking as he recalls the memory. Then, the woman who answered the door approached Baskett and fondled him through his basketball shorts.

"I didn't engage in anything," he says. "It was like a bank robbery. You never know when you'll freeze. I don't know if it was a couple of seconds or 15 seconds, because all I was saying was get out, get out, get out."

Baskett says he was so humiliated and distraught by the incident that he initially couldn't open up about the truth to his family or friends, even when news of the encounter broke two months later. "I was this big former football player," he says. "I was the alpha male. I could do anything to protect my family but I couldn't protect myself."

After the initial media onslaught, just five weeks after Alijah's birth, a blindsided Wilkinson "went ballistic," she says. The Kendra on Top, 30, star kicked Baskett out, flushed her wedding rings down the toilet and threatened divorce. "I couldn't control my emotions."

But when Baskett finally worked up the courage to be honest, Wilkinson was understanding, even sympathetic. "Hank was very naïve and gullible," she says. "He thinks everybody is his friend. That led him to the hell that we've lived."
If you believe his story, I have a bridge to sell you. If I remember correctly, the transgender woman sort of sold her story to the tabloids and her description of the incident was much different. She said there was no penetration, but that she and Hank definitely fooled around. And I still believe that. Because… seriously, you show up at someone's house to buy pot and then two naked transgender women make out and you got scared? WTF?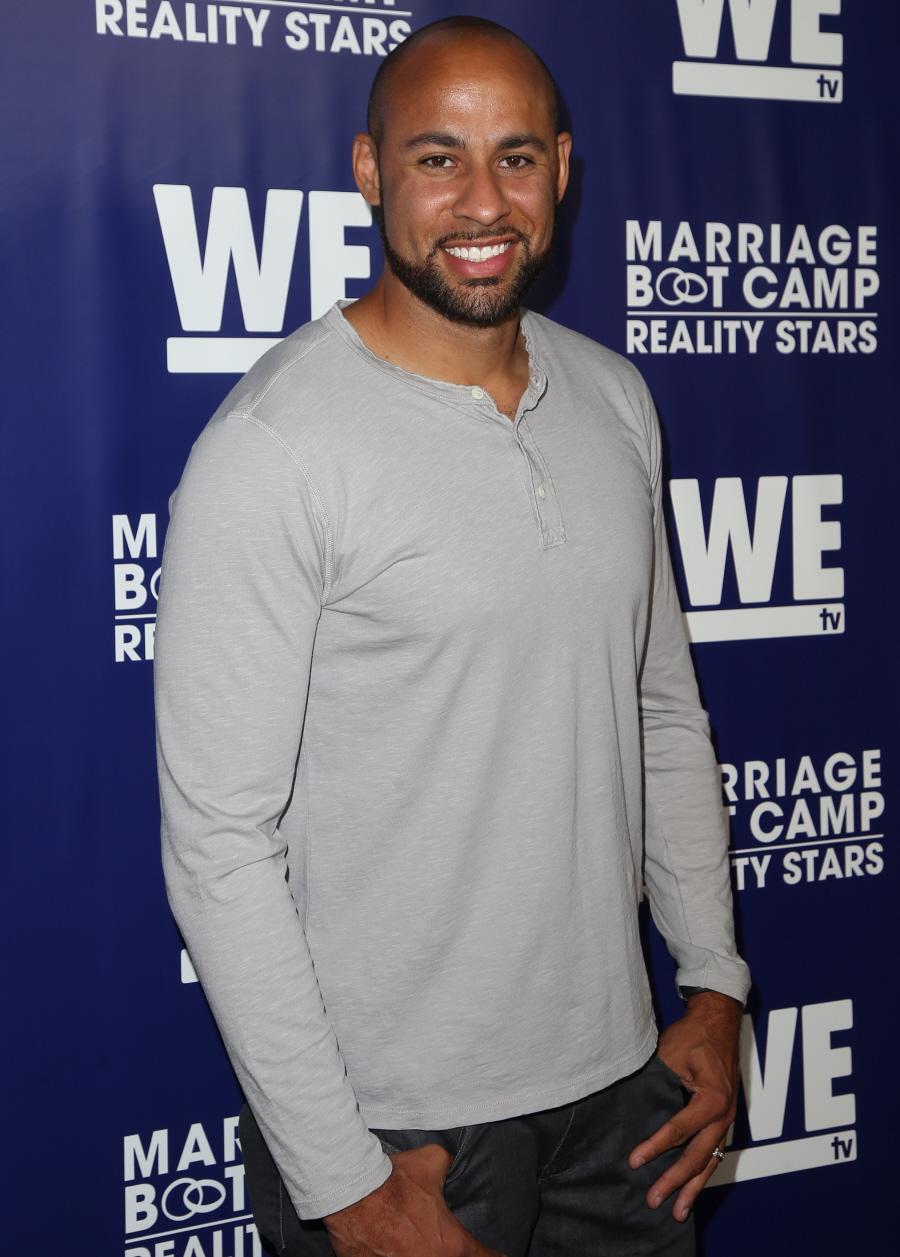 Photos courtesy of WENN.