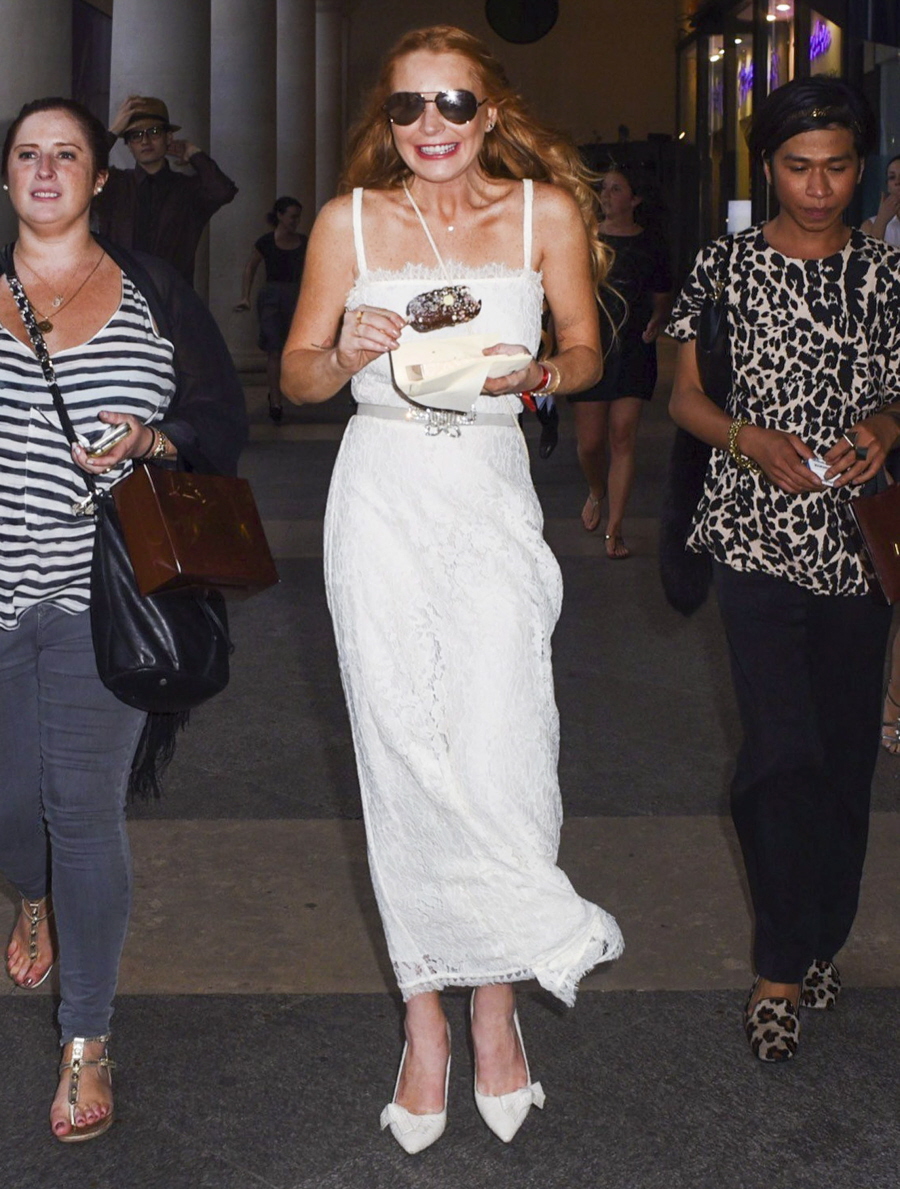 Here are some photos of Lindsay Lohan at the launch of the "Magnum Pleasure Store at the Royal Opera House in Covent Garden, London" on July 1st. We had these photos last week and I just sort of ignored them. My first thought was that it was the opening of a sex shop, but I think the "Magnum" is Magnum Ice Cream. So of course Lindsay went to the opening – how could she not? She'll go anywhere she's invited, and probably a lot of places she's not invited too. But what she will never, ever do? A commercial for Burger King. She's NOT a peasant, you guys. Burger King is too déclassé.
Lindsay Lohan isn't being deluged with starring roles in Hollywood blockbusters — but she still has enough pride to turn down a humiliating Burger King commercial. The flame-haired actress was asked to wear a Spicy Chicken Fries box, smoke a chicken fry like a cigarette, and vamp a "spicy" monologue.

"We were gob-smacked. It was making fun of her issues," an insider told me.

Lohan and her managers at Untitled Talent suggested some alternate concepts to no avail. Another source said Lohan was too demanding. "She wanted creative control," said my source.

Exasperated reps for Burger King said, "Forget about it."

"She's broke, sleeping at different guys' apartments, but she thinks she's Elizabeth Taylor," the source said.

Since completing her community service and seven years of probation, Lindsay has been in London working on a book and the Lavish Alice fashion line. She hasn't had an acting job since appearing last fall in a two-month run of "Speed-the-Plow" in London, but she still has the sense to veto fast food foolery.
Yes, it's shocking that Lindsay would turn down ANY paying gig, especially for a brand like Burger King. BK's commercial concept doesn't even sound that cheeseball – I mean, it could have been sort of silly-cute to have a notorious mess like Lindsay "smoking" a chicken fry. But Lindsay is probably content to work on her "other" revenue stream. You know which one I'm talking about. Speaking of, you know how Lindsay was photographed with the Koran a while back? Well, she's also learning Arabic and TMZ got a video of her cussing out a paparazzo in Arabic. TMZ says she's been learning with the help of her "Saudi friends." Sigh…
Last thing – Lindsay turned 29 on July 2nd. Seriously, who thought she'd make it this long?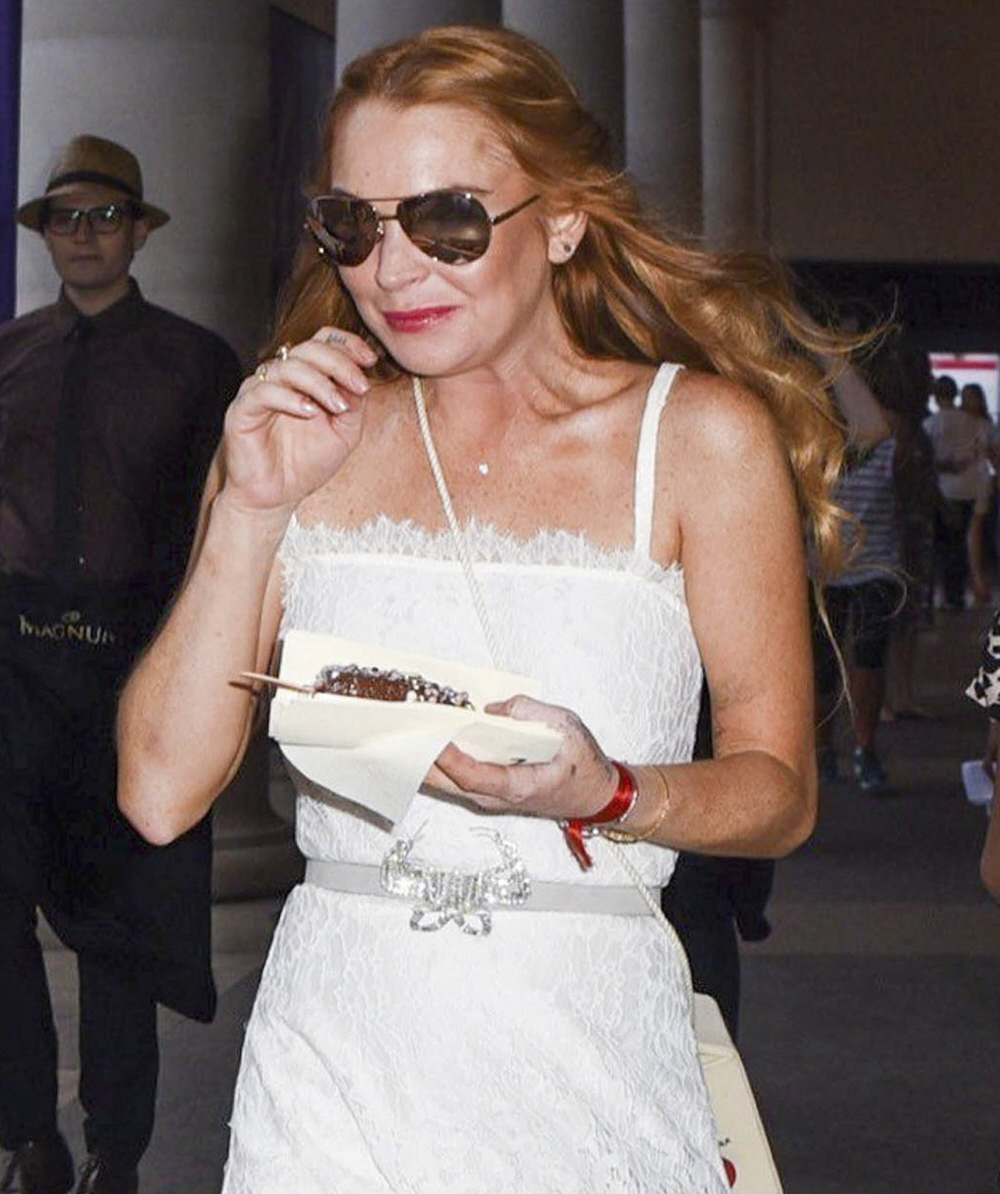 Photos courtesy of Fame/Flynet.