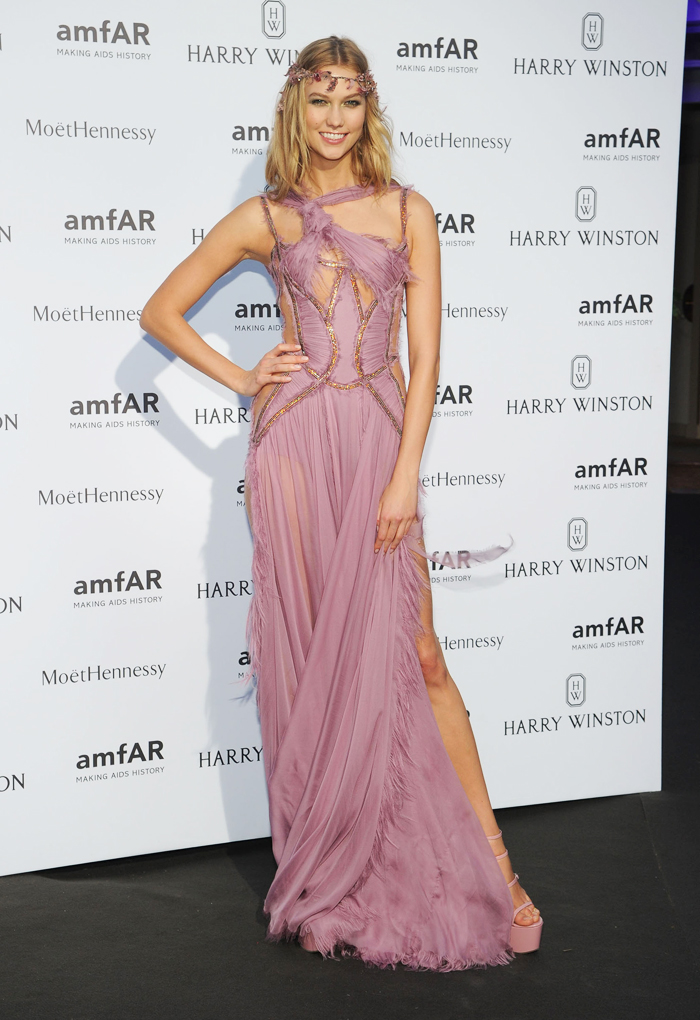 Last night's amfAR event in Paris was largely attended by models from haute couture Paris fashion week. Most of them came straight from the Atelier Versace show and didn't change outfits. These dresses look like really expensive boho chic, like the fashion house tried to reimagine A Midsummer Night's Dream for trust-fund hipsters. Karlie Kloss led the charge with a completely intricate, rose-colored gown with gold, ropey detail. She must have needed double-sided tape to keep that skirt in place. Like most of these dresses, Karlie was overwhelmed by a complicated design.
Rosie Huntington-Whiteley can usually work any outfit and doesn't receive enough credit for doing so. This dress was a complete mess. Versace tried to work a woodsy vibe, but the day-glo colors clashed with the dress design. Rosie could have made the dress look less busy if she wore her hair up. She should have worn her runway look to the event.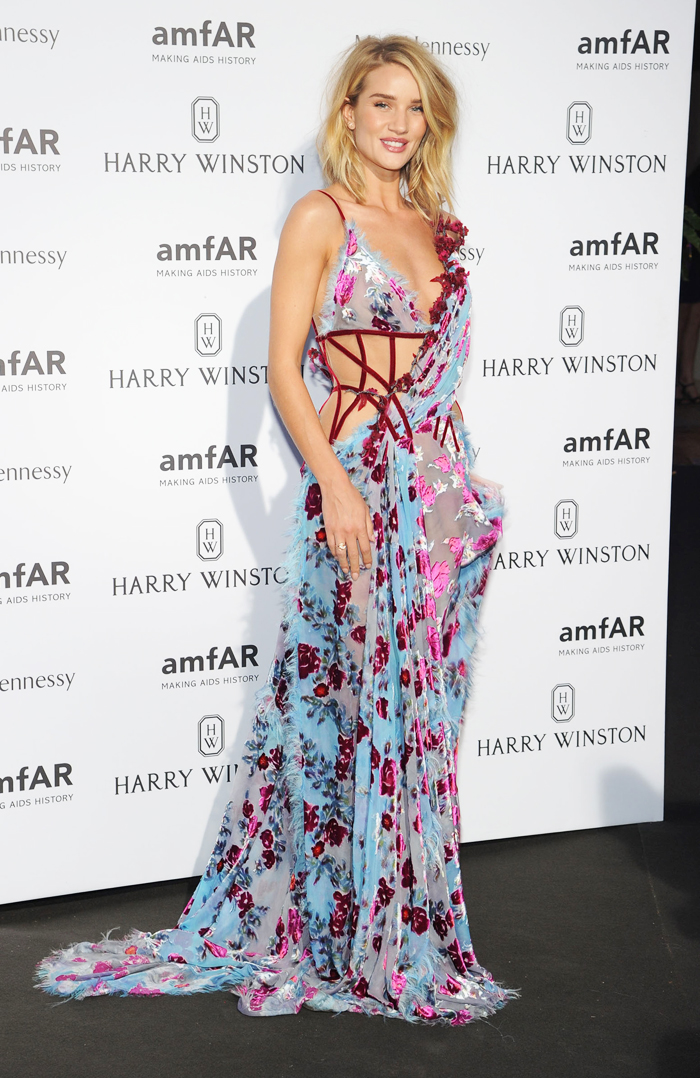 Nicky Hilton stood out in a non-Versace ensemble. The leopard-print top and a mint green skirt with matching earrings would have worked better on Rodeo Drive. Nicky is in Paris to complete her wedding dress fittings. She's getting married on Friday in London (to James Rothschild), and she wouldn't reveal her bridal designer on the grey carpet. Page Six says Nicky will wear Valentino, and Paris will DJ the shindig.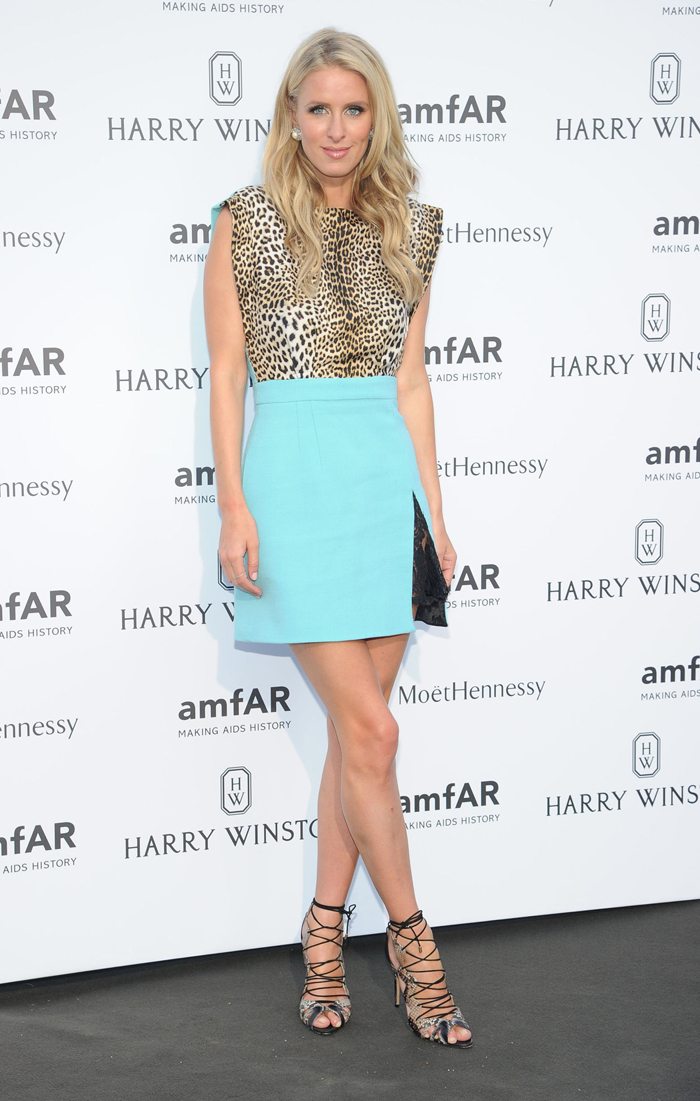 Back to Verace with Irina Shayk. This is the most practical dress of the bunch. This dress had plenty of peek-a-boos, but no flyaway pieces threatening to expose womanhood.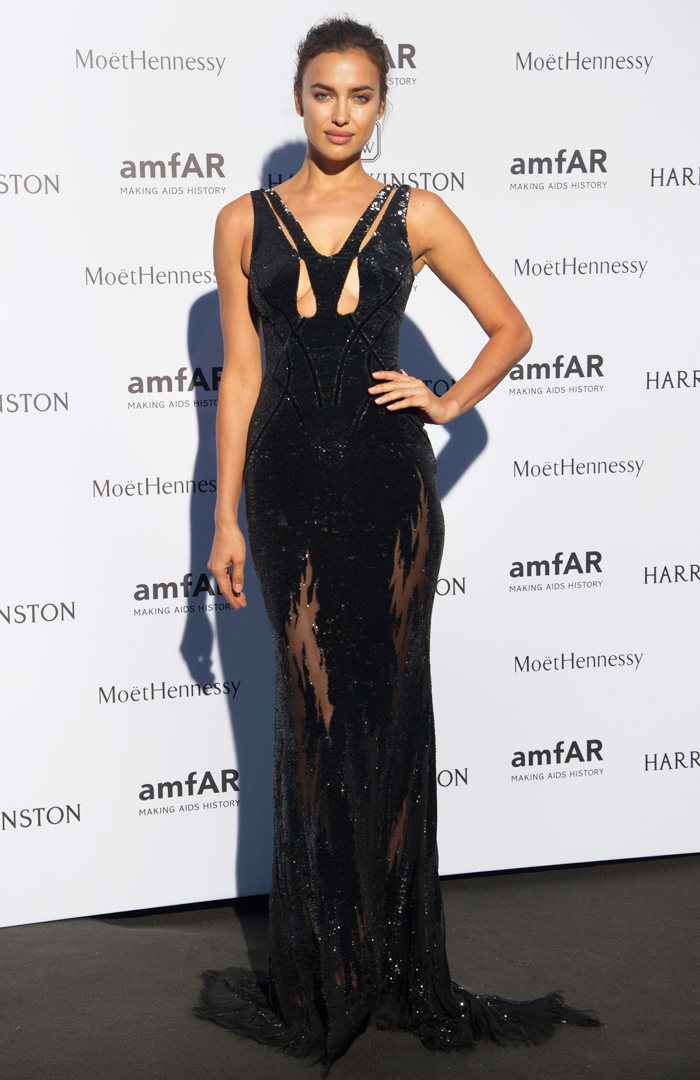 Naomi Campbell's Versace was a rare miss for her. The dress appeared to be tugging in several places and looked uncomfortable. I'm including photos of Doutzen Kroes, Joan Smalls, and Donatella Versace (all in Versace, of course).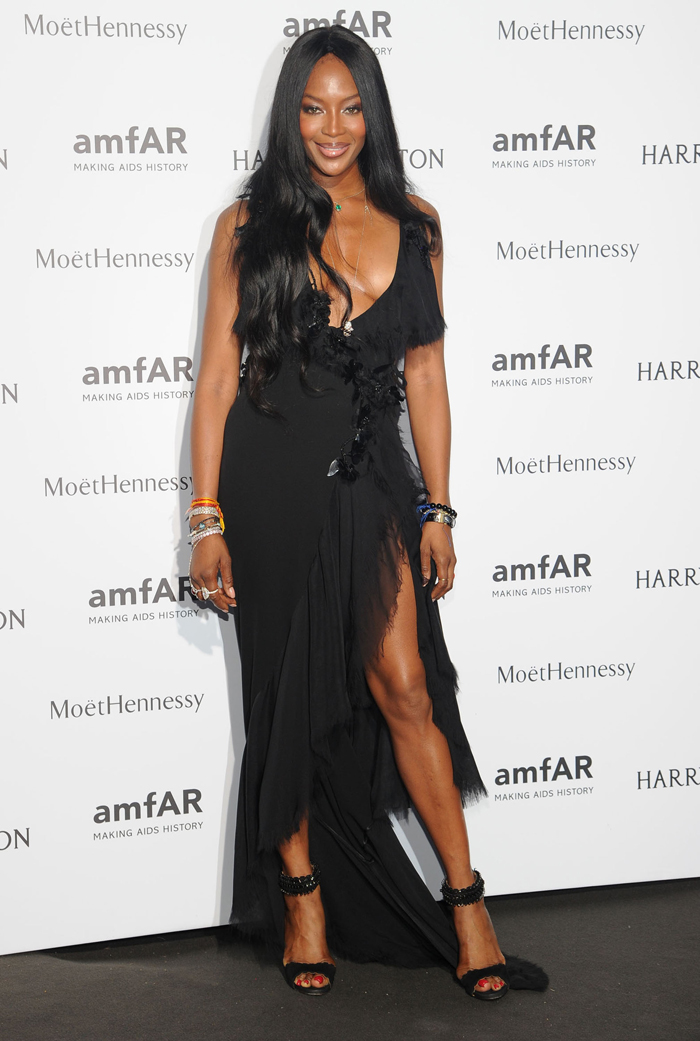 Photos courtesy of Fame/Flynet