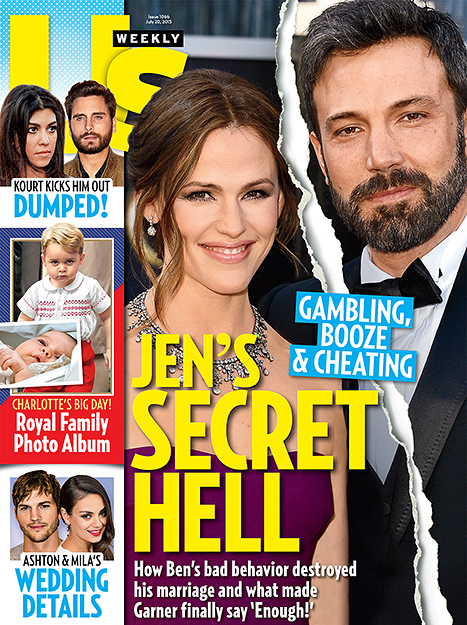 Well colour me surprised. US Magazine, which runs the seedier side of officially sanctioned celebrity stories, is going with the more specific, hard-hitting angle in the Gaffleck divorce. We've already seen People Magazine's kind of sanitized, near-constant and somewhat predictable coverage and here comes US with the dirty details. I know many of you will disagree, but I see this as the other side of an official PR divorce rollout which has been planned for months. Garner and Affleck are running this thing with the precision of a political campaign. They want the public to question whether People or US is accurate and they want to appeal to both the devoted gossips *raises hand* and Garner-lovers on one side and the Affleck fans on the other. Affleck got People mag and Garner got US.
Here's some of US's story, which is what we've heard and speculated about their relationship for years. I'm just impressed that US is putting it out there, and I'm really convinced they're doing it with the full cooperation of the teams coordinating this press blitz. This is some decent gossip but it's still glossing over the nitty gritty.
In the new issue of Us Weekly, multiple sources allege that the couple's 10-year marriage (they announced their divorce on June 30) was torpedoed by Affleck's partying, gambling and, yes, inappropriate behavior with other women.

One pal claims, in the past year, Garner told her friends that Affleck had "admitted to cheating" with an attractive love interest. A devastated Garner kicked the two-time Oscar winner out of their $17.5 million home in L.A.'s Pacific Palisades, "but eventually decided to forgive him," says the insider. Meanwhile, a source close to Affleck insists, "Ben did not cheat on Jen." The A-listers may be the only ones who know the truth, but at least one thing seems certain: Garner's trust had been irrevocably broken.

Indeed, insiders say there was plenty of mistrust during their decade-long union. "She tried to leave him a few times, but he would beg her to stay," one source says of the pair, who fell in love while filming 2003's Daredevil.

Each time the Alias alum considered walking away, she'd think of kids Violet, 9, Seraphina, 6, and Samuel, 3. "She always fought against the urge to throw her hands up in the air and walk away," says an insider. "They've been on the brink of splitting up many times before, but it's Jennifer's worst nightmare for their children. Her biggest desire has always been to keep the family together."

An Affleck pal says he's struggling with the separation as well: "This is just as hard on him and difficult for him. Any divorce is tough on everyone. He is leaning on his mom and close friends."
Ben is a cheating cheater, who could have predicted that? I'm just impressed with how he's managed to keep it under wraps for so long. This is Jennifer's side of the story. She got to get it out there, and she did it in the outlet that people were less likely to believe. If this wasn't a sanctioned story, I'm convinced we would be hearing about the many women Affleck has been boning on the side instead of just the one he supposedly confessed to. Now if we start getting details on the identity of some of these women, then I'll believe that the tabloids have legitimately dug up information and that it's not coming from official sources. In Touch and The National Enquirer need to get on that. My money is on In Touch, they've impressed me so much lately.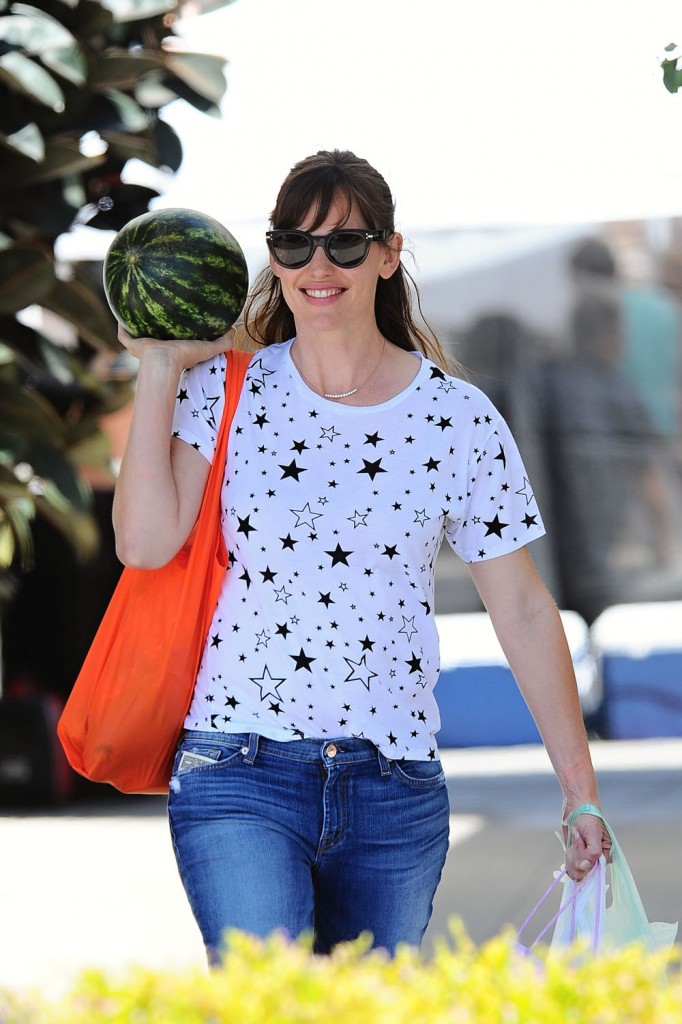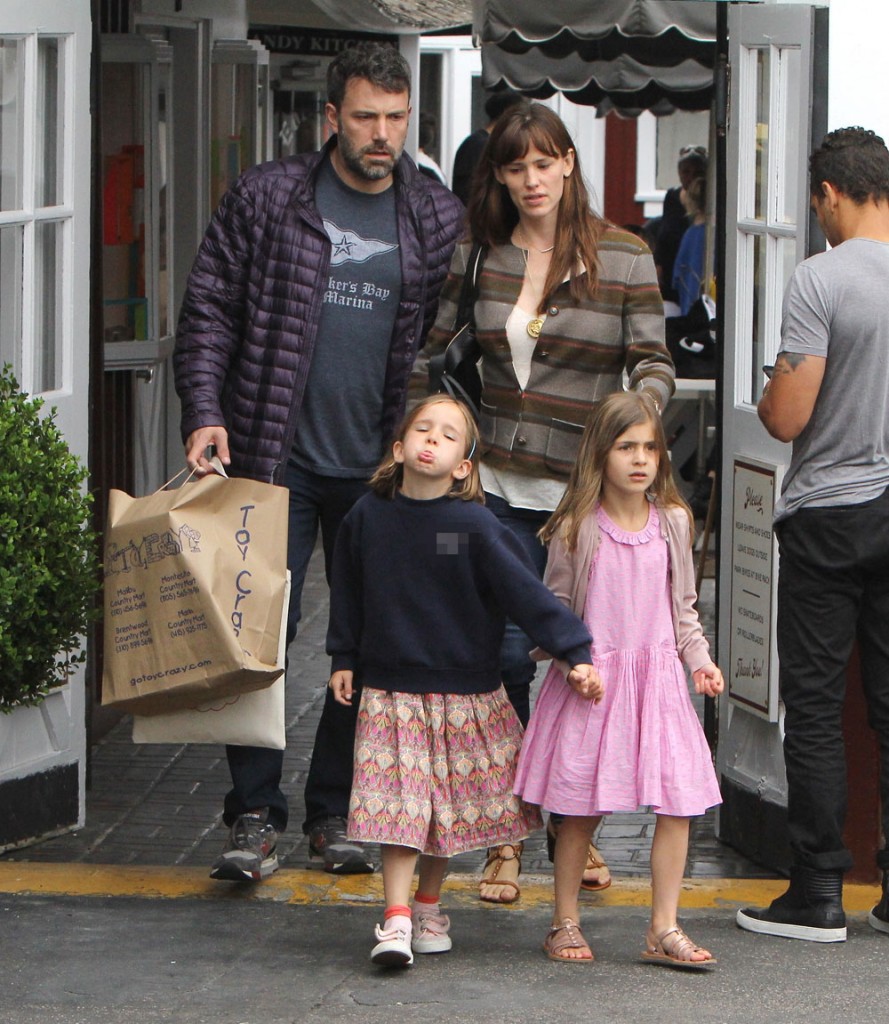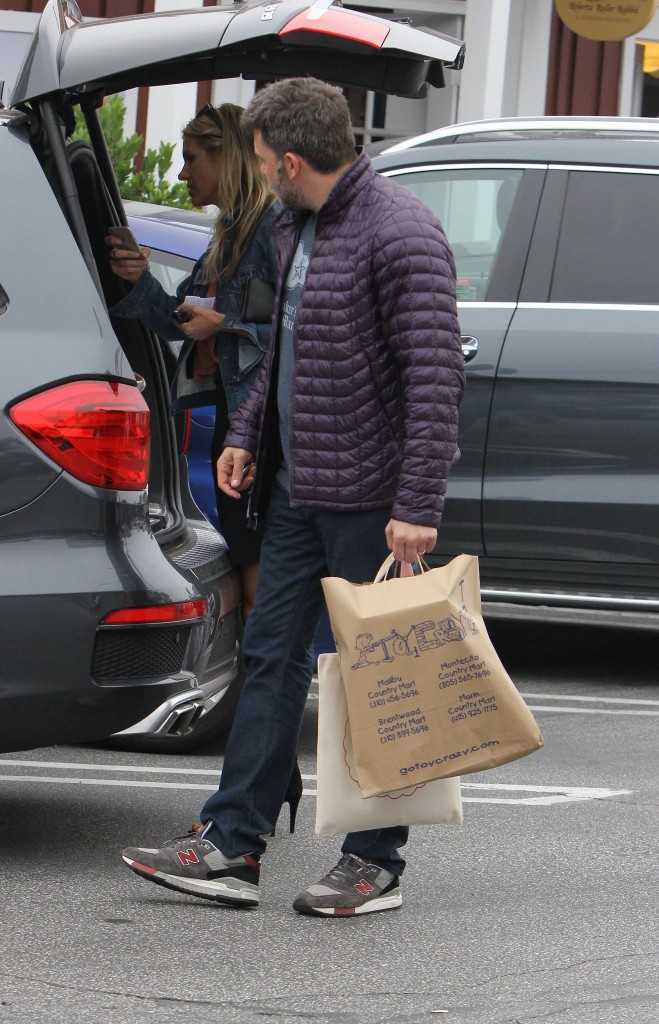 photo credit: WENN.com