Tom Hiddleston looked rather gorgeous at Comic-Con yesterday to promote Crimson Peak. This was his first Comic-Con appearance in a few years – he hasn't been there since he dressed up in Loki gear and stormed Hall H, right? This year, he didn't do cosplay (too bad) and he didn't break out his dancing bear routine. But you could still tell that he was very happy to be there and very proud of the film.
Guillermo del Toro had the most to say about Crimson Peak, telling the audience that this is his feminist horror film, that he didn't want to make a horror film about a damsel in distress running around. Del Toro also said that this was the first time he had the creative freedom to make the blood-soaked, R-rated horror film he's always wanted to make.
Hiddles told Hypable that he was sorry he didn't make it to Comic-Con earlier: "I'm sorry I missed Bill Murray. I heard he was here the other day. I've never met Bill Murray and I'd like to; I think he's a fairly cool cat." Sure. What does it even matter? You're just looking at the photos of Tommy in grey-blue. He looks lovely and dashing, doesn't he? He's gone from a young Gene Wilder to a young Errol Flynn.
They released a new trailer for Crimson Peak – there are a few new moments but this is basically what we've seen before.
More photos: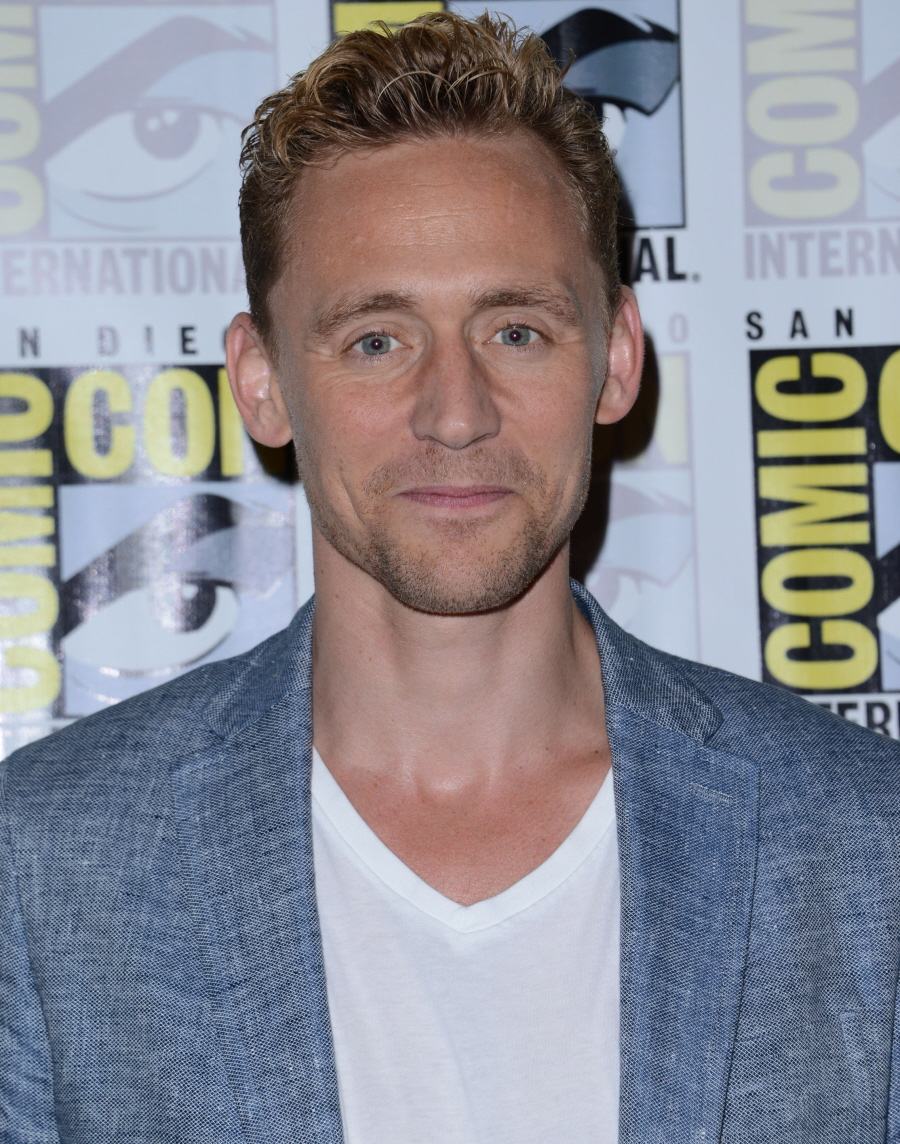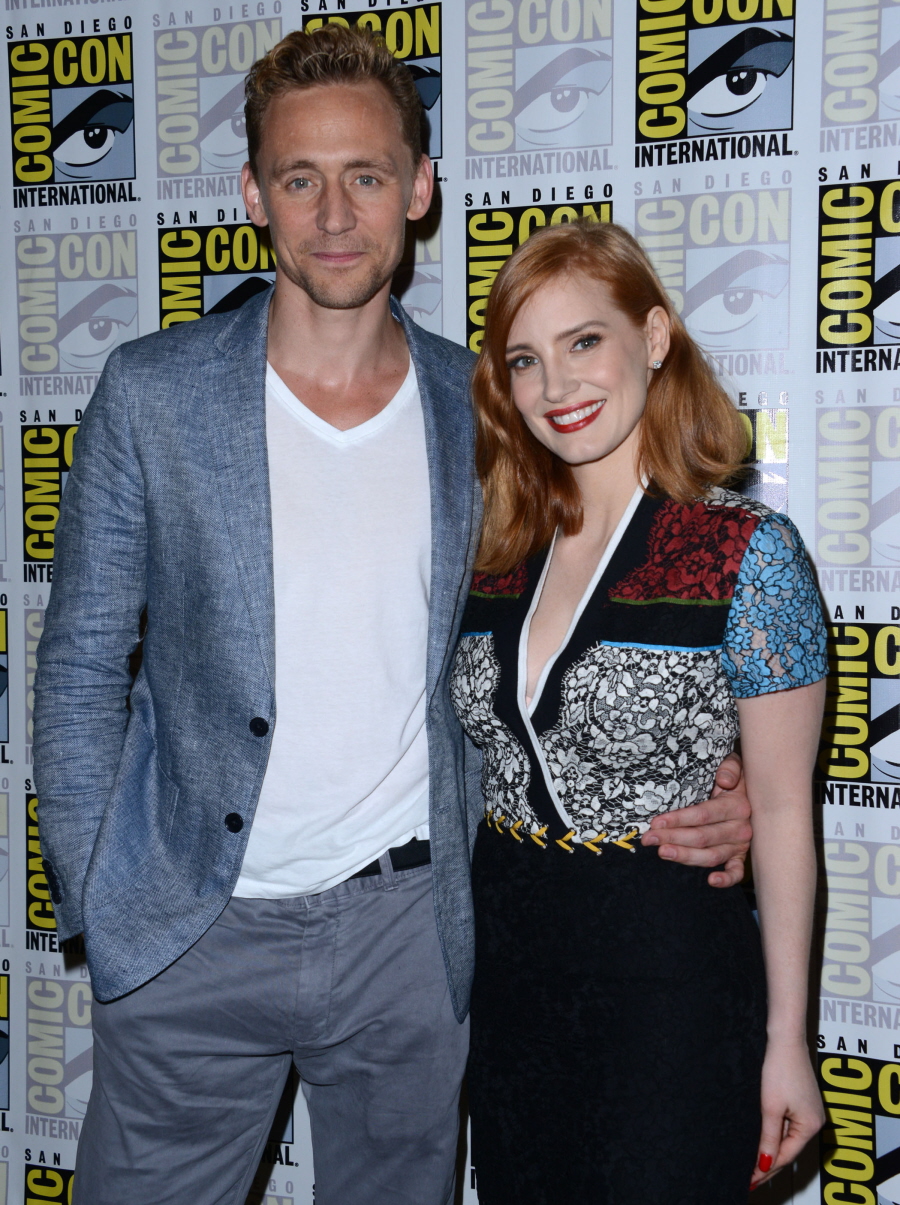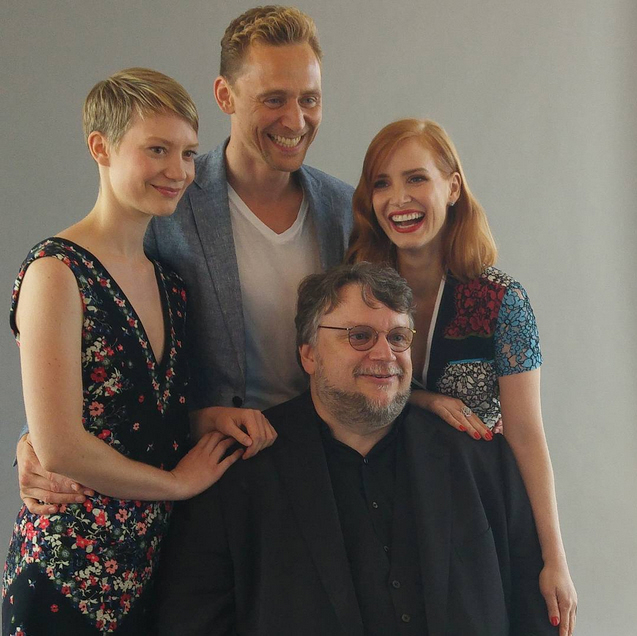 Photos courtesy of EW's Instagram, Fame/Flynet and Getty.