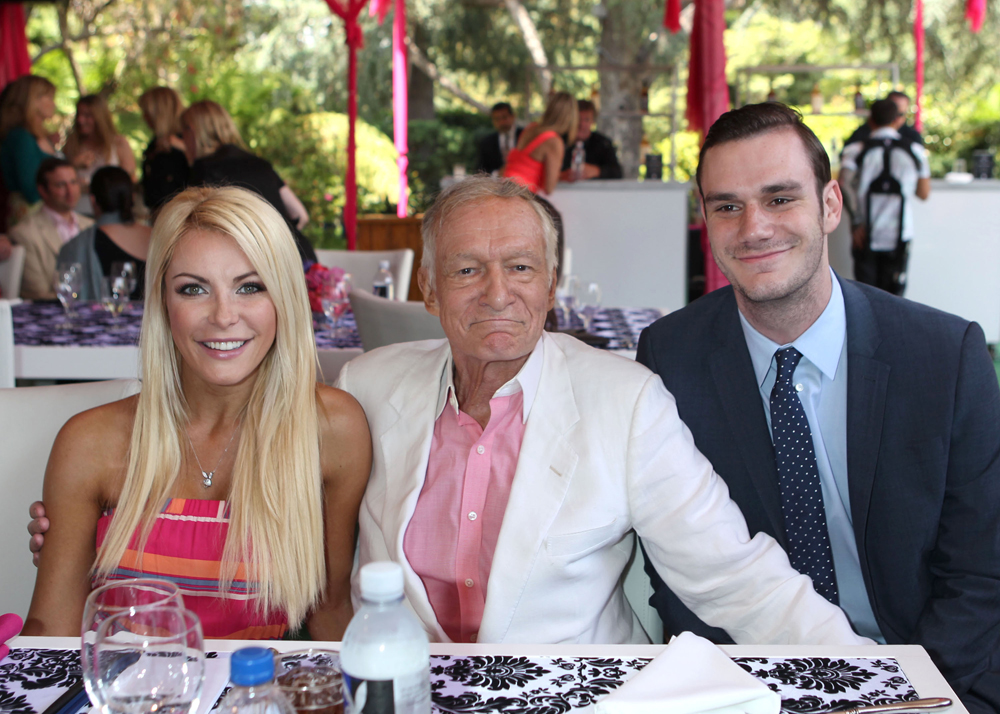 This Enquirer story is so out of left field that I had to discuss it. Everyone knows Hugh Hefner won't let go of Playboy. He still surrounds himself with a horde of Bunnies, which just looks ridiculous when it comes to an 89-year-old man. The dude refuses to retire, even as subscriptions have flagged for decades. Since Hef is married to a 29-year-old woman (Crystal Harris), he still thinks he's got "it."
Playboy execs reportedly feel differently, and it's hard to blame them. They'd like to give the magazine a fresh, "hip" infusion, which I have no problem believing. The weird part of this new story are the rumored candidates for Hef's job — Adam Levine and Vin Diesel?
Hugh Hefner has rats at the Playboy Mansion!

After embarrassing revelations from former Playboy Bunny Holly Madison in her new memoir, Down the Rabbit Hole, Playboy executives want a fresh face in Hef's bedroom!

"Voice coach Adam levine is their dream guy," and insider told [The Enquirer], adding: "He's hip, he's mature and he's married to supermodel Behati Prinsloo!"

There's also talk of approaching Vin Diesel after Holly wdmitted that sex with Hef made her suicidal!

'"It's tricky, though," said the exec. "Hef is 89 and thinks he'll live to be 100. Then he expects his son, Cooper, will take over. "And celebrities can go bad. There was a time when we'd have given Charlie Sheen the keys!"
[From Enquirer, print edition, July 27, 2014]
This story is based upon rumors that execs were really shaken up by Holly Madison's recent memoir revelations. Holly revealed some sad and scandalous things, but Playboy has weathered worse scandals.
These new candidates are so unexpected. I expected Playboy to shutter whenever Hugh leaves this mortal coil, for he really IS the identity of the magazine. Vin Diesel is a hilarious mention because he's such a wholesome family guy. He covered Playgirl in 2002, and the magazine described him as "pretty much is the definition of man. He has the deep voice, yet the sweet smile." But he's not a lothario, and Vin has much better things to do. As for Adam Levine, he would have been willing to embrace the Playboy rep a few years ago, but I don't think his lovely bride, Behati Prinsloo, would be up for this career change.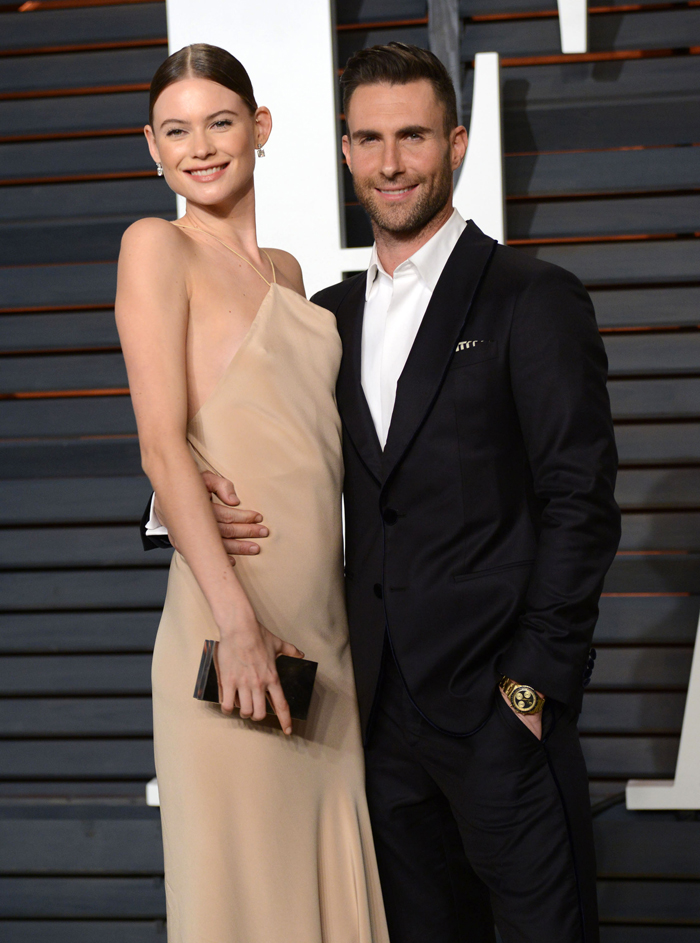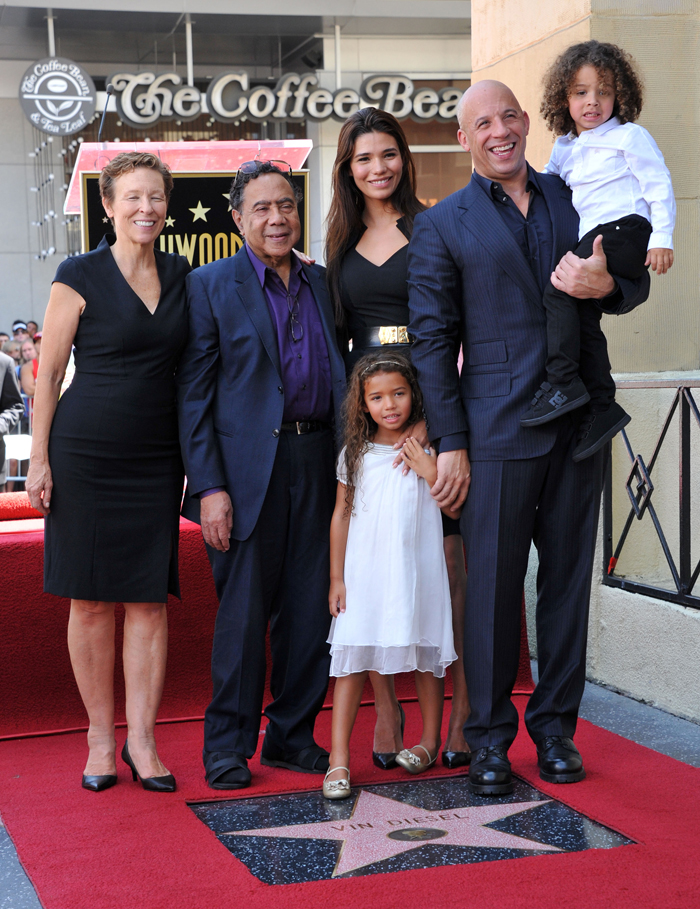 Photos courtesy of Fame/Flynet & WENN